One goal is improved adherence and medication outcomes, something that insurers have striven to achieve for a long time
The large national drugstore chains are stepping up their efforts to expand pharmacist professional services and their in-store clinic services. The in-store retail clinics operated by CVS Caremark, Walgreens, and others have always held — but never realized — the potential for innovative disruption of the delivery system. Likewise, pharmacist professional services, most notably medication therapy management, have promised to be transformative; after all, pharmacists are medication experts and many patients visit their pharmacies more often than they visit their physicians, but this offering has also not caught on.
Nevertheless, drugstore chains have stuck behind their clinics and a broader role for pharmacists, and now they may have hit on new, meaningful opportunities for both services (nurse practitioner clinic services and medication therapy management). Rite Aid, CVS Caremark, and Walgreens are increasingly affiliating or working comprehensively with provider organizations to offer targeted medication management and chronic disease management in response to accountable care and shared-saving reforms.
These developments may be a reason for health plans to look at drugstores as more than a place to fill prescriptions. There may be opportunities to write services that focus on outcomes, such as increased medication adherence or reduced costs for medication-related ER visits, into new contracts. Health plans commonly provide some limited coverage for pharmacy clinic visits. Now, they could have broader, performance-based provider agreements with pharmacies.
Rite Aid, the third-largest retail pharmacy, may be creating the most innovative provider partnerships. In June, it announced a partnership with the Heritage Provider Network (HPN) in Southern California. HPN is a geographically disparate physician network. Thirty Rite Aid pharmacies and eight HPN practices and its accountable care organization (ACO) are participating in the joint services program.
Rite Aid Health Alliance clinics will offer medication-adherence programs, comprehensive medication reviews and reconciliation, nutrition and weight management services, disease education, exercise coaching, and tobacco-cessation programs. The services will target patients with chronic conditions such as congestive heart failure, diabetes, COPD, hypertension, and high cholesterol. The Rite Aid clinics are part of the provider network in HPN's ACO contracts with insurers.
The unique aspect of the partnership is that it goes one step further than the use of pharmacists and nurse practitioners. Some of the Rite Aid pharmacies will be staffed by specially trained care coaches to achieve specific physician-identified wellness goals and to improve the patient's overall health and self-management skills.
According to HPN, to streamline collaboration between Rite Aid and primary care physicians, physician orders will be transmitted electronically to the care coach and pharmacist. In return, reports of all patient interactions at Rite Aid pharmacies will be sent to the patient's physician.
Newcomer
Rite Aid is the newcomer to provider partnerships, but earlier this year it announced deals in Greensboro, N.C., Glendale, Calif., Buffalo, N.Y., and Hershey, Pa. Also in June, Walgreens announced its own partnership with HPN. It involves the HPN-affiliated practice Arizona Priority Care (AzPC), headquartered in Chandler, Ariz. AzPC operates a primary care physician ACO.
A separate Walgreens partnership with Johns Hopkins Medicine is developing clinical programs for nurse practitioners in its clinics. These programs are designed to provide NPs with skills to serve patients with a wider range of chronic illnesses.
ACO partnerships
Walgreens has entered into other ambitious ACO partnerships. In 2013, it formed Medicare Shared Savings Program ACOs with providers in Florida and New Jersey, plus Scott & White Healthcare, which is now the behemoth Baylor Scott & White Health. These relationships require tighter clinical integration, a wider range of acute and chronic care services, and an arrangement for shared savings.
In July, CVS announced new clinical affiliations with four alliances of hospitals and physician practices. The four health systems are Palmetto Health in South Carolina, ProHealth Physicians in Connecticut, Baton Rouge Clinic in Louisiana, and Texas Health Resources.
The announcement describes a new type of partnership with hospitals, one that focuses on the expertise of pharmacists. The company has other relationships with health systems that specifically deal with its MinuteClinic services. CVS is calling its provider relationships "affiliations" and describes the working relationships as "collaborations." The scope of services may vary somewhat but, generally, there are limited ties between the organizations.
The affiliations are designed to enhance the ability of CVS pharmacists and MinuteClinic nurse practitioners to improve health outcomes for the health systems' patients.
Services offered
Pharmacy management services include traditional medication therapy management as well as adherence programs, post-discharge transition management, and medication reconciliation. In addition, the clinics may provide treatment for common episodic illnesses and monitoring for chronic illnesses.
Connectivity is an important component of CVS's affiliations, as it is with Rite Aid and Walgreens partnerships. CVS will use its electronic medical record to provide visit summaries and prescription information to primary care physicians, with each patient's consent.
CVS sees its role as complementing the work of primary care physicians by providing an alternative to overburdened physician offices. The arrangement is not meant as a replacement for a patient's primary care physician.
CVS sees its expanded evening, weekend, and holiday hours with no required appointment as a way to provide support to the health system's primary care doctors. The company says patients who present at the MinuteClinic and report that they do not have a primary care physician are given an opportunity to choose a physician who meets their needs from a list of primary care providers.
These services may be viewed by health systems as a way to extend physician disease management efforts. Primary care practices do not have pharmacists available and physicians may not be up to date on new medications or polypharmacy. In addition, some patients may visit their pharmacy more often than they visit their doctor, and the affiliations may increase the number of opportunities to influence patient behavior and increase adherence.
Avoiding ER visits
The affiliations may also be attractive to health systems that have shared savings arrangements with health plans and may be a strategy to avoid ER visits or reduce other costs resulting from medication gaps.
The affiliations also do not include a financial arrangement. CVS and the collaborating health systems do not share profits or make payments to each other. That means CVS has to make the affiliations work financially based on a combination of insurance coverage and patients' out-of-pocket payments.
CVS and Walgreens have very clear plans to continue the development of their in-store clinics. CVS has more than 860 clinics and adds about 150 clinics each year. Walgreens has more than 425 and adds about 50 per year. Both are moving into primary care services, including management of chronic conditions. Walgreens clinics are moving to more complex services. It reports that from 2007 to 2013, visits involving testing increased by 90%, acute visits for the elderly increased 84%, and the annual percentage of return patients increased from 15% in 2007 to nearly 50% in 2013.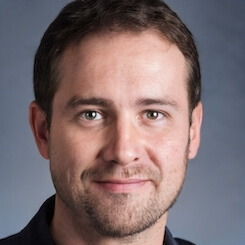 Paul Lendner ist ein praktizierender Experte im Bereich Gesundheit, Medizin und Fitness. Er schreibt bereits seit über 5 Jahren für das Managed Care Mag. Mit seinen Artikeln, die einen einzigartigen Expertenstatus nachweisen, liefert er unseren Lesern nicht nur Mehrwert, sondern auch Hilfestellung bei ihren Problemen.