Cancer Agents Taken Orally Pose Adherence Problems Despite Ease of Administration
The regimens can be complex. PBMs use education, outreach, split fills, and other techniques to help with adherence.
Oral chemotherapy drugs have transformed cancer care. Agents such as imatinib (Gleevec) opened the door to long-term remission in chronic myelogenous leukemia (CML). Since then, other oral therapies have improved disease progression and survival in many different cancers. Oral chemotherapy drugs can be used as first- and second-line treatments and as chronic therapy.
Complete adherence to oral chemotherapy may seem like a slam dunk for patients who have total control over these medications. But the increased use of oral oncolytics in complex regimens, plus the multiple personal variables that influence adherence, make adherence a challenge for clinicians and specialty pharmacists.
Health plans and PBMs face additional pressures that force them to continue to chip away on improving adherence for oral oncolytics. Retail pharmacies that dispense these drugs are touting their adherence programs, and the Medicare Part D star ratings program includes measures related to adherence.
Increased utilization
"The use of oral agents is increasing about 20% per year, which is faster than growth of the class as a whole," says David Lassen, PharmD, chief clinical officer at Prime Therapeutics.
Mary Dorholt, PharmD, vice president and clinical practice lead at Accredo, an Express Scripts subsidiary and specialty pharmacy, says that "the incidence of cancer is growing because of the aging population and earlier detection, which increases utilization. We are also seeing greater complexity in therapy regimens and long-term use, which affect adherence."
Oral agents are a significant factor in oncology's rising costs, Dorholt notes: "Last year, we saw a 24% increase in the trend for oncology, compared with a 14% increase for specialty overall." Oral therapy includes at least two drugs that cost more than $100,000, the leukemia agents ponatinib (Iclusig) and bosutinib (Bosulif).
Nonadherence statistics
Lassen says it is a common misconception that oral agents have greater adherence because they have less toxicity: "Our data indicate that up to a third of patients don't complete a 180-day regimen, and of those, about a fourth do not complete the first 30-day regimen."
"Our split-fill program actually increases initial adherence and reduces discontinuation problems," says Mary Dorholt, PharmD, vice president and clinical practice lead at Accredo.
The medication–possession ratio in oral oncology is often higher than the ratio for other drugs, but actual adherence can vary widely depending on the cancer, the drug, the duration of therapy, and patient idiosyncrasies. A review article published in the May 2014 issue of Pharmacotherapy reported adherence rates in breast cancer and CML ranging from 53% to 98%, depending on reporting method and duration of therapy.
Debbie McCue, PharmD, a leukemia pharmacist at MD Anderson Cancer Center and the lead author of the review, says that actual adherence rates — patients taking their medications as prescribed — are usually somewhat lower than the medication–possession ratio, and there can be subsets of patients with poor adherence.
Factors affecting adherence
"We naturally think that if a cancer drug is oral, it will be more easily tolerated than IV drugs," Dorholt says, "but that is not necessarily true." The regimens are often complex and side effects significant, even with oral medications. Complexity sometimes results in people taking too much medication. The oral agents are used in a wide range of circumstances: in combination with chemotherapy drugs, after failure or resistance to another cancer drug, and with medications for other illnesses, such as heart disease or diabetes.
The side effects vary with the medication and patient and include common reactions such as diarrhea, nausea, and fluid retention, and dangerous reactions such as interstitial lung disease.
"Helping patients to get their prescriptions filled varies from practice to practice," says Debbie McCue, PharmD, a pharmacist at MD Anderson Cancer Center.
Adherence problems may start early. "The initial acquisition of the drug can be a challenge," McCue says. "It's not as simple as providing a prescription and expecting that patients have been taking it when they come back for follow-up. There may be prior-authorization requirements to be met or applications for patient-assistance programs that need to be completed."
The first adherence activities may occur in physician practices and clinics or, for inpatients, at the time of discharge. McCue says that discharge-planning procedures for inpatients provide some assurance that these patients will obtain their medications, but physician offices and clinics may not always follow up to be sure that scripts are filled.
"In office and clinic settings, helping patients to get their prescriptions filled varies from practice to practice," McCue says. Part of the problem is that no one may have specific responsibility for this task.
McCue says that clinicians find it hard to incorporate monitoring of adherence into the workflow of a visit. For people with CML, for example, monitoring and follow-up are geared toward making sure patients are reaching clinical milestones, she says. Adherence is a part of that follow-up, but it may not be emphasized, she says.
PBMs step in
PBMs are expected to support clinicians, fill in the gaps, and coordinate with health plans' disease management programs. "We play a supportive role, and our research shows that specialty pharmacies improve adherence," says Lassen at Prime Therapeutics.
His company's efforts start with outreach at the initiation of therapy, he says. That first contact includes education about the drug and on how to manage therapy and respond to side effects.
Initial contacts also deal with the costs of therapy. "Patients are concerned. It's important for us to ensure that cost does not become a barrier to access and treatment," Lassen says.
Research shows that a cost to the member of over $200 a month greatly reduces follow-through on treatment, he says. Both Prime Therapeutics and Express Scripts refer patients to patient assistance programs sponsored by manufacturers and foundations.
Dorholt says that these programs differ from coupon programs offered by manufacturers to new patients. Rather than covering the first prescription, they help reduce the cost over the course of therapy, although they may have limits such as an annual maximum.
Prime Therapeutics and Express Scripts use split-fill programs for people starting new medications to minimize waste and the cost of therapy that is discontinued early. The first month's prescription is divided into 15-day supplies, which provides an opportunity for early follow-up.
"Our split-fill program actually increases initial adherence and reduces discontinuation problems because we are in more frequent contact with patients," Dorholt says. Both companies plan to expand their split-fill programs for specialty medications.
Express Scripts and Prime Therapeutics have also structured patient follow-up programs at one, three, and six months. These activities are similar to adherence efforts for other specialty medications but are customized for cancer and the oral oncolytics.
Matchmakers needed
The companies are testing adherence to other interventions, such as nutritional support. "As many as 80% of patients have nutritional issues but only 20% receive nutritional support," Dorholt says. Nutritional help goes far beyond addressing diarrhea and nausea, addressing topics such as which foods people with cancer should eat and the recipes they might follow. "We have a dietitian on staff who proactively reaches out to patients, and patients can ask for nutritional information online or request a consult," says Dorholt.
Clinicians and specialty pharmacies need to do a better job of matching a person's adherence traits with the adherence tools, she adds. "Patients are very diverse in terms of literacy, self-management skills, motivation, acceptance of technology-based interventions, and other traits related to adherence."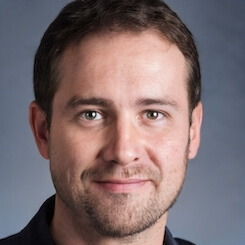 Paul Lendner ist ein praktizierender Experte im Bereich Gesundheit, Medizin und Fitness. Er schreibt bereits seit über 5 Jahren für das Managed Care Mag. Mit seinen Artikeln, die einen einzigartigen Expertenstatus nachweisen, liefert er unseren Lesern nicht nur Mehrwert, sondern auch Hilfestellung bei ihren Problemen.