Alone, medications and behavior modification aren't solutions. Obesity"s complexity makes it difficult for payers to develop a strategy for reducing weight-related costs.
Every day sees a headline about obesity: "Counting Calories Has Become a National Pastime," "Obesity Rates Reach Historic Highs in More U.S. States," "New Way to Lose Weight," "Large Chain Restaurants Significantly Reduce Calories in Menu Items."
Constantly talked about but largely unchecked, obesity is one of the two leading causes of preventable death in the United States. Smoking is the other. Although the Affordable Care Act requires new health plans to cover obesity screenings and counseling at no cost to the member, it remains to be seen how those efforts will play out. Medicare enrollees have had those benefits since 2011, but so far, less than 1% of Medicare's 50 million beneficiaries have taken advantage of them.
Continuing dilemma
A dozen years ago, Managed Care reported on the lack of agreement about workable strategies for treating weight gain and the difficulty health plans faced in providing coverage for nutrition, counseling, and exercise programs.
From a public policy perspective, understanding of obesity and its ramifications is essential to determining the roles of providers and health insurers, Robert I. Field, PhD, MPH, JD, told Managed Care at the time, noting that the most common public policy intervention is mandated benefits.
Field, now a professor of law and of health management and policy at the School of Public Health at Drexel University, says that the picture has not changed. "Twelve years is enough time to see if obesity programs are effective," he says. "Public awareness has increased. It helps the overall health care system if people do more exercise and are more diet-conscious. But conditions such as diabetes are on the rise. So health plans may not have been as proactive as perhaps they should be."
But the inertia may not be just for lack of proactive action. Obesity is complex. Simply eating less and exercising more does not ensure long-term weight control. There is considerable evidence that obesity correlates with economic status, but the correlation has some quirks to it. In the United States, for example, the prevalence of obesity among men is similar at all income levels. Among women, the prevalence is higher among women with low incomes.
What could be saved if obesity were controlled?
Obesity is estimated to add more than $85 billion annually to the nation's health care tab. By payer segment, the prevalence of obesity is highest in Medicaid, as are obesity-related costs as a percentage of total health expenditures. Obesity and poverty are correlated, but a deeper dive into the data reveals that states with the highest shares of obesity-attributable health expenditures are not always those with the highest rates of poverty.
National estimates of obesity prevalence and costs
MEPS = Medical Expenditure Panel Survey
NHEA = National Health Expenditure Account
Culture, education, access to health care, biology — they all play a role in obesity and interact in different ways. In some ethnicities, being overweight is perceived as being neither unhealthy nor unattractive. Lack of education about nutrition and health may play a significant role. "Food deserts" where food with good nutritional value is lacking, are common in areas hardest hit by poverty in the United States. In a perspective piece published in the New England Journal of Medicine last May, Harvard University Lecturer Chin Jou, PhD, pointed out that some obesity may be a function of heredity or innate biologic mechanisms that are not well understood.
States with highest obesity-attributable fraction of health expenditures compared with poverty rank
In 2009, 1 of 7 people in the United States lived in poverty.
State
OAF
Poverty rank
Medicare
1. Ohio
10.2%
21
2. Michigan
10.0%
24
3. West Virginia
9.9%
13
Medicaid
1. Oregon
18.8%
25
2. Arizona
17.0%
2
3. Rhode Island
16.3%
29
Sources: Trogdon JG, et al. Obesity. 2012;20:214–220; Census Bureau poverty data from 2009
Regardless of the cultural, socioeconomic, and genetic factors, the day-to-day reality payers face is that obesity is driving up their costs — and quickly. The Centers for Disease Control and Prevention estimates that it costs about $1,400 more a year to treat an obese patient than a person in a healthy weight range.
Robert Wood Johnson Foundation researchers have estimated that if obesity trends continue unchecked, annual obesity-related medical costs alone could increase by $48 billion to $66 billion in 15 years.
Is changing behavior the answer?
Advocacy organizations such as the Obesity Action Coalition (OAC), a 50,000-member not-for profit group representing people affected by "the disease of obesity," focus on behavioral change as a way of managing their condition. "Health is the most important angle," says James Zervios, director of communications for the Tampa, Fla.-based organization. If people follow a cosmetic program for obesity, it will fall short, he says. What works overall is comprehensive behavioral modification: "It's not realistic to say 'If you stay on this diet for X number of days and eat this kind of food for X number of days, you will lose weight.' It just won't work."
Behavioral modification is the approach that many health plans are taking. Humana offers its members a comprehensive behavioral management program that it says is effective, although measurable results probably will not be available for a few more years. Part of the reason is that obesity is multifactorial — a fact not lost on Derek van Amerongen, MD, vice president and chief medical officer at Humana of Ohio. "It's not just a matter of 'Exercise more and eat less.' It's also important to address social networks."
Drugs don't work, says Derek van Amerongen, MD, vice president and CMO at Humana of Ohio. "To approach a highly complex problem with a tiny solution — 'Let me mess with the satiety centers in your brain' — doesn't do anything about retraining old habits."
Other factors are at work, too. Kaiser Health News last year reported that some health plans are more costly than others when it comes to covering obesity services. Proponents see mandated coverage of obesity as protecting consumers, while opponents say mandates drive up the cost for all health care consumers — and sometimes they don't work.
That may well be the case. A recent study by Scott Kahan, MD, MPH, director of the National Center for Weight and Wellness at George Washington University, states flatly that Americans are losing the obesity battle. Kahan places the cost of obesity at more than $300 billion annually in direct medical and nonmedical services, decreased worker productivity, disability, and premature death.
Churn, churn, churn
But Field counters that, for health plans, managing obesity in their memberships is more complicated than offering behavioral modification programs, and that bariatric surgery doesn't always work. Membership churn is a problem. For individual health plans, the financial equation is difficult because some people change plans frequently, he explains. That switching, he says, can disrupt the advantages a member may have received by being in an obesity-control program offered through the previous insurer.
"Individuals switch health plans frequently and it doesn't behoove a health plan to invest more in a member that it already has," says Dan Mendelson, CEO of Avalere Health.
Dan Mendelson, CEO of the consulting company Avalere Health, agrees. "Individuals switch health plans frequently and it doesn't behoove a health plan to invest more in a member that it already has," he says. Under the ACA, he adds, changing plans is becoming even more common.
"We have studies that show the comorbidities, such as diabetes, joint, and heart problems associated with obesity, and we know there are heavy costs associated with them," says Mendelson. "So, no surprise there. The health plans are committed to cutting downstream costs associated with those comorbidities." The challenge that payers face, he says, is that they incur upstream costs to help members control their weight, which is not easy to do.
"Health plans know it's the right thing to do, but they don't know what kind of return they will get." Cost is a known factor, says Mendelson, "but benefit is uncertain — and health plans don't know if they will incur future savings with obesity-control programs."
The Food and Drug Administration (FDA) is approving new weight management drugs, including a combination of bupropion (Wellbutrin) and naltrexone, the opioid antagonist, that is being marketed as Contrave. Van Amerongen, at Humana, recalls the fen-phen debacle of the 1990s and remains skeptical about a pharmaceutical approach to obesity: "To approach a highly complex problem with a tiny solution — 'Let me mess with satiety centers in your brain' — doesn't do anything about retraining old habits. And most of the drugs have significant side effects." The success rate is perhaps a 15-pound loss for a person on a drug for an entire year, says van Amerongen says, so health plans may not cover a drug for that reason.
The drugmakers, of course, see the situation differently, and are trying to develop creative approaches to biology. Gelesis is developing a "smart pill" that disperses expanding particles in the gut to make patients feel full. In late December, the FDA approved Novo Nordisk's Saxenda, a GLP-1 analogue and a reformulation of the company's diabetes blockbuster, liraglutide (Victoza), which itself has shown weight-loss benefits. Unlike other obesity drugs, which are pills, Saxenda is injected, so it may have limited appeal.
Mendelson, at Avalere, doesn't believe that weight-management medication will solve the American heaviness problem. When the drug companies are developing their products, they are not running economic trials, he says, so they can't talk about the economic upside of their drugs. Mendelson says the FDA should require drugmakers do a better job of showing that their products would result in cost savings.
That brings us back to behavior and lifestyle modifications. But Mendelson says cost reckoning is also a problem here. The medical directors of health plans look at behavioral modification programs with a skeptical eye because they don't want to drive premium increases. "They don't want to drive costs up for their consumers," he says. "But they need to do a better job of delineating the reduction of downstream costs with their programs."
Katherine T. Adams is a Pennsylvania-based independent journalist. She may be reached at [email protected]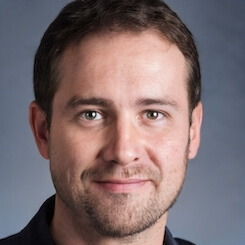 Paul Lendner ist ein praktizierender Experte im Bereich Gesundheit, Medizin und Fitness. Er schreibt bereits seit über 5 Jahren für das Managed Care Mag. Mit seinen Artikeln, die einen einzigartigen Expertenstatus nachweisen, liefert er unseren Lesern nicht nur Mehrwert, sondern auch Hilfestellung bei ihren Problemen.