Designed to pay for breakthroughs, the new technology add-on (NTAP) 'bump' is also too unpredictable, say drug and device groups.
When the CMS gave the green light this summer to a breakthrough but high-priced leukemia drug, some may have seen it as a thawing in the agency's attitude toward new expensive therapies for difficult-to-treat diseases like breast and lung cancers.
But a close look at CMS's program for paying for breakthrough medical innovations shows the agency has actually been pretty stingy. While that approach has the potential to control up-front costs, denying people potential cures may carry consequences for their survival and quality of life — not to mention downstream costs.
Under the latest CMS ruling, hospitals that use blinatumomab, approved as a treatment for a rare form of acute lymphoblastic leukemia, will get an additional payment for each case under CMS' new technology add-on payment (NTAP) program beginning October 1.
Amgen made a persuasive case to CMS that blinatumomab, which Amgen is selling under the name Blincyto, would derive significant benefit despite its startling price tag — about $240,000 for a course of treatment, or about $178,000 above what CMS considers the average case-weighted charge.
How NTAP payments are set by CMS is complicated, explains John Hernandez, a vice president at Abbott Vascular and a co-author of an article on NTAP payments in the February 2015 issue of Health Affairs. CMS picks the lesser of two amounts, he says: 50% of the estimated difference between the hospital's additional costs and the previously set diagnosis-related group (DRG) payment or 50% of the new technology costs — as determined by CMS. In case of Blincyto, Hernandez says CMS decided that the average cost in historic and current practice per case was $54,000, so it set the maximum NTAP payment at half of that amount, or $27,000. Of course that's about a tenth of the ostensible price tag of almost a quarter of million dollars.
Payments less than projected
Congress established NTAP in 2000 to soften the financial blow hospitals take when they use expensive new technology. Because CMS payment rates to hospitals are based on previous years' calculations, hospitals get caught short when they use expensive but effective treatments that haven't been factored into the formula. "The dilemma is what do you do about significant change in the inputs of care that happen within each bundle," says James C. Robinson, a health care economist at the University of California–Berkeley and co-author of the Health Affairs piece. "Those can be cost reducing or cost increasing. The fear is that if it's a significant cost-increasing innovation, the hospital will not use it."
"You can't have these NTAP supplements go on forever," says James C. Robinson, a health care economist at the University of California–Berkeley.
Hernandez and Robinson found that CMS approved 19 of 53, which works out to 36%, of the NTAP applications over a 10-year period spanning the federal fiscal years from 2002 to 2013 and lags behind similar programs in Germany, France, and Japan. In the study period, CMS made $201.7 million in NTAP payments, less than half of what Congress had anticipated and about a third of what CMS itself had projected. In the latest round of NTAP approvals, CMS only approved one other application besides Amgen's among six that it reviewed.
To quality for NTAP, a new drug or technology must have FDA approval by July 1 before the fiscal year starts. Amgen's Blincyto was approved in December 2014, which means it hasn't yet been used enough to factor into Medicare's DRG formula for hospitals. The cycle to recalculate DRGs to reflect the cost of expensive new treatments can take about three years, after which the costs are factored into the DRG and the NTAP expires. "You can't have these NTAP supplements go on forever," Robinson says.
Insurers should adjust hospital spending targets to account for new technology, says John Hernandez, an Abbott vice president and co-author of a study about the new technology add-on payment (NTAP) program.
Fixing the NTAP formula is important for hospitals as CMS continues its move to value-based payments, says Hernandez. "The most straightforward method to adjust value-based payments is for the insurer to retrospectively adjust hospital spending targets to account for the cost of new technologies that have been approved for NTAP," Hernandez says. In August, CMS actually changed its Bundled Payment for Care Improvement spending targets to account for NTAP-approved technologies.
But before hospitals decide to use an NTAP-approved treatment, CMS first has to determine whether it provides "substantial clinical benefit" over existing methods, and groups that represent the medical device and biotechnology communities say they cannot get a read on what CMS means by that.
Cost of medical innovation
Innovation can be very pricey and seems to be getting more so. Spending on 10 breakthrough medications alone, including five cancer drugs, will cost CMS nearly $50 billion over a decade, according to an Avalere Health analysis in February. When the Avalere report came out, Dan Durham, who was serving as the interim CEO of American's Health Insurance Plans (AHIP), sounded a warning about the astoundingly high cost of drugs.
But there's an underappreciated flip side. Innovation in drugs and medical technology have considerable economic upside, according to the 2014 Milken Institute report, "Medical Savings: Medical Technology and the Economic Burden of Disease." Milken researchers calculated the total costs along with economic benefit of innovative technologies. By their reckoning, the economic contribution of the colorectal cancer treatments and prevention will be $178 billion between 2010 and 2035, including cases prevented. Colonoscopy and sigmoidoscopy leads to an average annual savings per person affected of $97,302 compared to unscreened patients.
Of course, colonoscopy and sigmoidoscopy are widely used, proven medical technologies whereas the market for these cancer drugs is tiny — a few thousand people at most — and the benefit not nearly so clear. We're in the middle of complicated economic, political, and ethical debate about how much the additional months or years from such niche products are worth and whether drug and device products are taking advantage of people with rare conditions, as well as payers, by setting sky-high prices.
Meanwhile, though, medical innovators are frustrated about having to read CMS' mind about what "substantial clinical benefit" means.
"We've been concerned that CMS seems to be constantly changing the standards they apply in determining 'substantial clinical improvement' for NTAP, which creates an inability for an applicant to know how CMS will evaluate its technology and the standards that will be used for it," says Donald May, executive vice president of the Advanced Medical Technology Association (AdvaMed), a trade organization for medical device and technology companies.
The Biotechnology Industry Organization (BIO) echoes that sentiment, particularly with respect to cancer drugs. "The program has created uncertainty among companies, who are less likely to innovate because of low reimbursement for innovative products in this setting," says BIO spokeswoman Tracy Cooley.
Fixing the system
NTAP reforms were stripped from the version of the 21st Century Cures Act that the House approved and sent onto the Senate in July. AdvaMed's May is hopeful a "champion" will step up to push NTAP reform by the end of the year.
Among the reforms AdvaMed wants are access to NTAP "or payments like that" with automatic coverage for a transitional period once a product clears the FDA, May says. "This way the innovation ecosystem would have some certainty and some sense of confidence that if they get through that FDA approval process with the breakthrough product, there will be coverage and reimbursement for it on the other side as well," he says.
BIO would like to see an increase in NTAP funding as well, Cooley says. "Raising the payment standard from 50% to 80% would be consistent with other mechanisms (such as outlier payments) in which there are shared risk for factors or costs extending beyond hospitals' direct control," Cooley says.
By changing its bundled payment program to account for retrospective NTAP payments, CMS may be warming to the idea of expensive breakthrough treatments, but if medical innovators cannot solve the puzzle of "substantial clinical benefit," they may be feeling left out in the cold.
---
Our most popular topics on Managedcaremag.com
---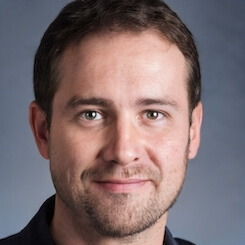 Paul Lendner ist ein praktizierender Experte im Bereich Gesundheit, Medizin und Fitness. Er schreibt bereits seit über 5 Jahren für das Managed Care Mag. Mit seinen Artikeln, die einen einzigartigen Expertenstatus nachweisen, liefert er unseren Lesern nicht nur Mehrwert, sondern auch Hilfestellung bei ihren Problemen.