Post-Acute Care Vendors Allow Plans To Focus on Hospital, Medical Costs
Tweet Widget
(link is external)
Shortening lengths of stay in nursing homes and hospitals, cutting back on readmissions, delivering safe, effective care at home—his company can make these things happen, says John Driscoll, 56, who has been the CEO of CareCentrix since 2013. Driscoll is positioning the 1,600-employee company in Hartford, Conn., as a maestro of post-acute care for health plans and ACOs. He spoke recently with Peter Wehrwein, editor of Managed Care.
What does CareCentrix do?
CareCentrix manages networks of durable medical equipment vendors, home health care nurses, physical therapists, and infusion nurses. We also have a sleep management business.
So you're not hiring home health aides directly.
No we don't. Think of us as a network business the same way that a PBM is a network business for pharmacies.
Who are your clients?
Our three largest clients are Cigna, Florida Blue, and Horizon.
Why would insurers want to outsource this work?
Because our customers believe we can do a better job at managing spend and trend and also ensure access and better customer experience for their members. We've had Cigna as a client for almost 19 years. So we have been part of the health care landscape for nearly 20 years.
According to the Institute of Medicine, more than 70% of the unwarranted variability in health care cost relates to failures in the post-acute sector.
I think there's enthusiasm for post-acute benefit management now because people are looking for ways to significantly lower their cost of doing business while also ensuring that patients get the care they need. There's a much greater focus on the home as an alternative site of service.
Is this tied in with the focus on hospital readmissions?
There's no question.
Who do you see as your competitors?
CareCentrix really has no competitors of equivalent scale. Our main competition is really the health plans doing the jobs themselves. So, CareCentrix's job is to convince health plans that we can provide—and we do—lower-cost services, better experiences for patients, and better outcomes. When we can convince health plans of that, we get the business.
It does seem like you might be just another middle-man. The health care system is creating more and more opportunities for vendors, and in some sense, it seems to be adding just another company or layer of enterprise.
Whenever we get involved we lower administrative costs, as well as other costs. We leverage the specific knowledge that we have by exclusively focusing on home health care, durable medical equipment, and infusion.
Typically, 4 to 6% of a health plan's spend would be in these categories, but they also involve 15% of their codes. We allow health plans to focus on medical and hospital care, while we focus on post-acute care.
Give me an example of how you manage things better.
It could range from getting a better deal on a walker to providing a more complex wheelchair for someone who is paraplegic to downgrading to a less complex wheelchair if a complex wheelchair isn't necessary.
We've got a dashboard for infusions that allows us to see what the right price is on medical infusion on both drugs and nursing around the country. That allows us to not just get a better deal for the health plan, but in many cases, shifts infusions that would otherwise be done in the hospital to the home.
We've got 12 nurses that spend all day long looking at wound care cases. They can quickly identify whether the wound care can be managed in the home, whether the person should go to a wound care center or be sent back to the hospital.
It's that specific focus that allows us, in some cases, to provide more expensive care if that's what the patient needs, but often, it allows us to come up with a lower-cost bundle that will provide the patient what he needed at a much better value for both the patient and the plan.
If you want to reduce readmissions, in some cases we'll counsel the health plan to allow the patient to stay in the hospital another day. In other cases, we make sure that home health services are provided in the community to ensure that the patient doesn't get readmitted.
In the case of durable medical equipment, it's really making sure that the basket of services is appropriate to what the patient needs.
The home health part of your business would seem to have a role for telemedicine. What is your relationship to telemedicine?
We're big fans of telemedicine, and we've got some emerging relationships, but we've got nothing locked down thus far. We think that telemedicine will be woven into the new care continuum that's being developed as people value real-time access to doctors. It's an emerging space for us.
One of the principal premises of your company is that care is best delivered at home in terms of cost, outcome, and patient experience. What's the real evidence of that?
There's a lot of evidence. The health care system has been addicted to an unlimited-cost environment, and that's created a lot of distortions.
We see opportunities today. The Medicare average length of stay in a nursing home is 20 to 21 days. We believe that the vast majority of those stays could be reduced to 13 or 14 days.
In our data, which we've back-tested with some Medicare data, we've seen an opportunity to reduce the hospitalizations and shift those hospital days to the home. I think we could shift about 15% of hospital days to home, and probably 30% of the typical Medicare nursing home days to home.
Is there a particular type of patient or disease or circumstance that you would focus on first for moving care from the hospital to home, or from a nursing home to home? Where would be the greatest rate of return early on?
At CareCentrix, we see unnecessary days in hospitals and nursing homes throughout the system. It's hard to pick out a particular health care category. We just see an excess of inpatient days throughout the system, across all categories.
Doesn't care at home possibly lead to lack of oversight? Isn't that a danger that we have to be mindful of?
I believe we do a better job of qualifying the agencies and managing the agencies and their employees than anyone else in the health care system. We're doing service validation to make sure the service is delivered. We're talking to patients to get a sense of what their patient experience has been like, and we're constantly monitoring the agencies across our network to see which are the better performing agencies.
Have you, in effect, fired certain agencies?
Absolutely. We will boot agencies in and out of the network.
What is your growth strategy?
We believe that the post-acute sector is one of the most attractive sectors in health care. It is one of the most opportune markets to lower costs and improve outcomes.
But it's only 4 to 6% of the spend. Why would I care that much?
Here's why you should be paying attention. About a third of the $3 trillion spent on health care represents unwarranted variability of spend. According to the Institute of Medicine, more than 70% of the unwarranted variability in health care cost relates to failures in the post-acute sector. So, while the initial benefit is on just 4 to 6%, you have an ability to affect 20 to 30% of the total spend.
We are not leveraging that 4 to 6% of the spend on post-acute care well today, but we believe we could affect a third of the total spending.
How do you do that?
By managing the patient more effectively through resources in the post-acute sector. We can drive down readmissions, drive down admissions, and lower unnecessary nursing home stays. We're helping patients and their families keep their aging relatives out of the hospital, out of the nursing home.
That can be a real burden on a family, depending on how it's structured.
You know, 80% of patients would prefer, given the option, to get care at home versus a hospital or nursing home. We have an intensely collaborative view about engaging families in those decisions. So, this is about building a team with the family and physicians to make the right decisions for patients.
I'm wondering how your company is being affected by value-based care.
It's increasing the number of folks who are pursuing CareCentrix as a service provider. So, where historically our market would typically be exclusively health plans, now we're talking to a number of physician groups, hospitals, and ACO enablers as potential customers and partners. The move to value-based care is driving an enormous amount of interest in care coordination in the home.
ACO enabler—that's a new one.
Think about Evolent. It's a publicly-traded company that's working with health systems to build ACOs.
Can you give me an example of where your company has made a real difference?
One large insurer gave us half of their commercial population to manage their 90-day readmissions. At the end of the year, we reduced their commercial readmissions by 37%.
Let me give you a specific example of a patient we helped. An elderly male showed up in the ER with cellulitis and left with a diagnosis of diabetes. After the word diabetes, he and his wife didn't hear anything.
Because it was a significant change in diagnosis from the time of admission to discharge, our nurse case manager called him and quickly realized that he needed a primary care doctor. He didn't have one. He needed to be plugged into the diabetes care management program that existed at the health plan. He needed his meds reconciled. No one had told him about that.
And we got a diabetes life coach to go to the house and educate him on what he and his wife needed to understand about the implications of a diabetes diagnoses.
By helping him reconcile his meds, educate him, get him a primary care doctor, I think we prevented at least one readmission, and perhaps more.
The family is delighted. They understand what they need, and they're back to a situation where they can take control of their health care. We've kept that patient and family from bouncing around the health care system.
This seems to be the case manager's job at the health plan, and we've been hearing about that for decades. So, it seems just like familiar wine in a new bottle.
I think what's different is that we are really prioritizing the home as a source of care, and looking at the whole patient in terms of opportunities to improve access and service. I don't think we're unique in that way, but we're relentless in how we pursue it.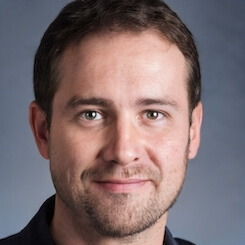 Paul Lendner ist ein praktizierender Experte im Bereich Gesundheit, Medizin und Fitness. Er schreibt bereits seit über 5 Jahren für das Managed Care Mag. Mit seinen Artikeln, die einen einzigartigen Expertenstatus nachweisen, liefert er unseren Lesern nicht nur Mehrwert, sondern auch Hilfestellung bei ihren Problemen.