Impressive savings and compliance rates seen for those enrolled in Choice Fund, the insurer's consumer-directed plan
A new presidential administration and calls for universal health coverage may finally stem the wave of benefit restructuring that has engulfed the managed care industry in recent years. After all, consumer-directed health plans need enrollees who are much more involved with both their care and its financing. We might indeed be entering the "What, me worry?" era of health coverage, with the way trillions of dollars are being tossed around.
Help remove costs
If that's the case, then Cigna's big multiyear study of the claims experience of nearly 440,000 members may stand as a testament to a bygone age. On the other hand, why should not universal coverage include a consumer-directed care option? CDHP proponents argue that these plans help remove costs rather than simply shift them elsewhere, and health care quality improves. By removing costs, CDHPs make coverage more affordable and, as a result, perhaps more accessible for millions of people without protection.
If that theory holds up, then Cigna's study would be evidence of what can be accomplished in a CDHP. The "Cigna Choice Fund Experience Study" compares the insurer's CDHP product to its HMO and PPO plans. Choice Fund reduces costs while better steering consumers toward preventive services by providing 100 percent coverage for those services. For other services, costs are paid with employer-funded health accounts such as health savings accounts or health reimbursement arrangements.
"This shows how the theory of consumerism in health care works in practice," says Jeffrey Kang, MD, Cigna's CMO. "It shows that people are more active and informed consumers of the their health care in CDH plans thanks to a combination of incentives to improve quality and reduce costs, transparency information that helps individuals make choices for cost efficiency and quality, and support to guide and validate their decisions — such as the use of health coaches. For example, even though preventive services are covered 100 percent, total medical cost is reduced because individuals will go in-network for those services. When dealing with a chronic illness, they will use Cigna's health coaches and disease and case managers to navigate the health care system and identify the best and more cost-efficient treatments."
Through the combination of health insurance, employer-paid account funds, and individual out-of-pocket payments, the member becomes more active and engaged, Cigna officials say. When these three elements are in proper balance, people tend to elect CDHPs during their annual enrollment period as a way to moderate their health care costs without sacrificing care.
"What may surprise people is that these cost savings are achieved by CDH enrollees who are at the same time receiving comparable or even higher levels of care than those enrolled in PPOs and HMOs," says Kang. "We in fact did a deeper dive into the experience of the 22,000 individuals who have either hypertension or diabetes. Medical cost trend was substantially less for CDH enrollees with diabetes [20 percent less] or hypertension [18 percent less] while maintaining similar treatment regimens, suggesting that the lower cost trend is a result of better chronic disease management."
Steady improvement
For example, Cigna's study reviews claims for compliance with more than 300 evidence-based measures of health care quality and found that there was no statistical difference in use of the these measures 88 percent of the time, and 9 percent of the time, the CDH enrollee's compliance was better than those in PPOs and HMOs. Moreover, statistical compliance for CDH enrollees improved further when they renewed enrollment for a second or third year.
Cigna officials say that the lower costs are more likely to be due to better chronic disease management than to patients failing to comply with appropriate recommendations for care. Kang says that the consumer-directed model prevents the insurer from coming between patient and doctor, a role health plans have found more and more untenable in recent years anyway.
Improving quality to cut costs
"The whole notion of consumer-directed care — improving quality that improves cost — plays out in our study of our CDH plan enrollees," says Kang. "Ones with hypertension or diabetes are using our advice and advocacy in the form of disease management programs, health advisers, and cost and quality information — and as a result are getting the same or better levels of care."
Because Choice Fund enrollees are paying for their health care with their own funds or employer contributions, they have incentives to be more informed about their health, says Kang. These include incentives for using health risk assessments and prevention screenings.
Health adviser
These programs can trigger a call from a personal health adviser, who receives an online alert if the member's health risk assessment or claims experience indicates risk for illness. The adviser contacts the member to discuss potential risks and provide personalized coaching on how that person can reduce those risks and improve health.
In addition, CDHP members have access to 100 percent coverage for preventive care, personal health advisers, and online cost and quality tools that provide side-by-side comparisons to help people make choices. They draw funds from employer-paid accounts or from their own pre-tax accounts.
"Critics contend that people will sacrifice their health to save money, when in fact our data show that account-based plans save money even as individuals receive the same or higher levels of care than those in traditional health plans," says Kang.
Key findings of the Cigna Choice Fund Experience Study
Medical cost trend for consumer-driven health plans (CDHP) continues to be less than the trend for HMOs and PPOs
The trend for first year Cigna Choice Fund enrollees was more than 13 percent lower.
Use of preventive care increased
First-year preventive visits increased, and renewal year visits remained significantly higher than traditional plans.
Use of best medical practices was constant
People in Cigna Choice Fund continued to receive recommended care at compliance rates similar to people with traditional plans.
Reduction in costs for chronic diseases
Compared to people in traditional plans, medical cost trends were substantially less in Cigna Choice Fund plans for people with diabetes (20 percent less) or hypertension (18 percent less), and these people maintained similar treatment regimens.
Medication compliance improved while costs decreased
Use of maintenance medications that support chronic conditions increased while costs decreased, and Choice Fund enrollees' use of generic drugs was at a higher rate than people in traditional plans.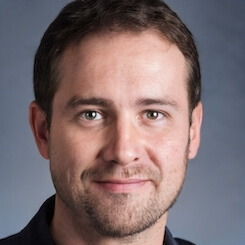 Paul Lendner ist ein praktizierender Experte im Bereich Gesundheit, Medizin und Fitness. Er schreibt bereits seit über 5 Jahren für das Managed Care Mag. Mit seinen Artikeln, die einen einzigartigen Expertenstatus nachweisen, liefert er unseren Lesern nicht nur Mehrwert, sondern auch Hilfestellung bei ihren Problemen.