Not too long ago, retail health clinics were viewed with wariness—and worse—by other health care players. Now their value is recognized.
Linkedin Share Button
Tweet Widget
Share on Facebook
Google Plus One
The low cost and easy access of the "doc-in-a-box" concept has been well documented. Where once someone with an ear infection or bad case of conjunctivitis would end up in the emergency room if she couldn't get to a doctor, a nurse practitioner or physician assistant in a retail health clinic can usually take care of the problem quickly, safely, and at a fraction of the cost of traditional settings.
Tom Charland of Merchant Medicine, a Minneapolis consulting company, tracks trends and growth in "convenient care," an umbrella term for acute care retail health clinics and urgent care centers, which are typically set up to treat more complex problems like broken bones and lacerations. By his count, there were 1,869 retail health clinics in the United States at the beginning of this year, an increase of 266 centers from a year ago. Most of that growth was from 156 new CVS MinuteClinics, according to Charland's numbers, and CVS Health says it now has more than 950 MinuteClinics operating. Patrick Gilligan, senior vice president of health system alliances for CVS Health, says 100 more are scheduled to open this year. Securities and Exchange Commission filings show that visits paid for by employers, health plans or other third parties accounted for 85% of MinuteClinic's revenues in 2014.
Growth of retail clinics
Number of clinics, 2007–2015
Source: Merchant Medicine
Although CVS Health is leading the way, other large retailers have also gotten into the retail health game, including CVS's archrival, Walgreens, and RiteAid, Target, and Kroger. Walmart owns only 16 clinics but has clinics owned by health systems and hospitals in dozens of its other stores. In addition, health systems like Geisinger in Pennsylvania, own and operate about 200 walk-in clinics.
Why now?
Cost, plain and simple, is the main reason retail health clinics are sprouting up left and right. Researchers at Rand Health reported results in the Annals of Internal Medicine several years ago that showed that the average cost of treating three conditions commonly seen on emergent basis—ear infections, sore throats, and urinary tract infections—was significantly lower at retail clinics than in traditional settings: $110 vs. $166 for physician's offices and $570 for hospital emergency departments. And cost is taking on a new meaning in American health care these days as both patients and providers are being pushed (and pulled) into skin-in-the-game arrangements. For patients, it comes in the form of high-deductible insurance. "If I've got a $5,000 deductible, I'm going to be looking at things like convenient care clinics if they're going to be less expensive," says Ben Umansky, a health care manager with the Advisory Board Company, a research and consulting company. For providers, the skin-in-the-game comes in the form of ACOs, bundled payments, and other risk-sharing arrangements.
Attitudes have adjusted
Naturally, people may worry that the care they get at retail clinics is not as good as at a doctor's office. But so far, there haven't been any horror stories of the kind that make headlines or get whipped up in social media. And while it is just one, fairly minor study, the research published in the Annals showed no difference in quality scores between cases treated in the retail clinics and those treated in physicians' offices. Scores for those treated in emergency departments were worse.
Ateev Mehrotra, MD, an associate professor at Harvard Medical School who cowrote the Annals study, says views of retail health clinics have shifted: "It's my sense—this is anecdotal and I wish I had the data to support this—that the attitude has gone from 'These are evil and should be removed,' to more of an acceptance that they are a part of the health care landscape," says Mehrotra, a member of Managed Care's Editorial Advisory Board.
Perhaps the public is more accepting, but some physician groups remain opposed to retail health clinics. When the American Academy of Pediatrics updated its policy on retail clinics last year, it restated its objection to the clinics as a source of primary care, saying that they would fragment care and undercut the medical home. The academy also came out against payers using lower copayments or other financial incentives to lure patients into using the retail clinics. But the policy statement has some wiggle room. There's an acknowledgment that pediatricians may wish to use the clinics to expand access to acute care. In such cases, the academy said the pediatric medical home and retail clinic should have a formal collaborative relationship that includes referral of all clinic patients back to pediatric medical home.
A major part of the acceptance is that the retail health clinics are now increasingly tied into the sprawling American health care system rather than operating as a commercial sideline. Several years ago, Mehrotra co-wrote a Health Affairs piece that sketched out three types of collaborations between health care organizations and retail clinics: the integrated model, in which existing health care systems own and operate their own retail clinics directly; a hybrid, which involves staff at an established health care system supervising the retail clinic personnel to a certain extent and some sharing of data between the health system and the retail clinics; and an independent model, in which there is ongoing collaboration, although that doesn't preclude the retail clinic from forwarding information about a patient to, say, her primary care physician.
The integrated vision
An example of Mehrotra's integrated model is Geisinger Health System's Careworks clinics in Pennsylvania. Steve Tracy, a vice president who oversees the 14 Careworks clinics, explains that Careworks uses three different approaches: clinics inside grocery stores; walk-in storefronts detached from another retailer; and the after-hours clinic, known as Careworks After Care, that operates in Geisinger's primary care practices after usual office hours. A common electronic medical record (EMR) between the clinics and the rest of Geisinger is an integral element, but because the health system owns the clinics and treats them like any other providers' office, compatibility is smooth sailing.
Careworks, run by Geisinger, is a good example of an integrated system. Steve Tracy, who oversees 14 Careworks clinics, says that access to the health plan's EMR is crucial.
"We're fortunate at Geisinger to have had the Epic system in since the inception of Careworks," Tracy says. "We see huge advantages to it, being able to communicate back and forth with the primary care doctors and also specialists. We have the ability to do same-day appointments in our system. It really streamlines the ability to get patients to the right place of care."
FastCare, started in 2006 by Bellin Health, a health care system in northeast Wisconsin, operates both retail clinics under its own system and manages clinics for other health systems. With 28 clinics, FastCare is the sixth largest retail clinic operator overall and the largest nonretail operator.
"We do not believe that retail clinics should become a patient's medical home," says Stephen Lazzari, director of FastCare. He'd rather see them integrated into the system.
Population health is the centerpiece of the FastCare approach, says Stephen Lazzari, its director, and that emphasis sets the FastCare model apart from others. "We do not believe that retail clinics should become a patient's medical home contrary, quite frankly, to other models," says Lazzari. "Other operators rely on patients returning for business. We don't. We want them to be integrated into a health system." He says that between 40% and 50% of people who use a retail clinic do not have a primary care provider. In many cases, FastCare clinic personnel will set up appointments with physicians in the system.
Cleveland Clinic and CVS collaborate
The hybrid relationship is probably best exemplified by the arrangement between Cleveland Clinic and CVS Health, which started in 2009 and now includes 24 clinics in northeastern Ohio. Michael Rabovsky, MD, chair of Cleveland Clinic's family medicine department, oversees the collaboration for the clinic. The MinuteClinic medical directors are on Cleveland Clinic's family medicine faculty and report to Rabovsky. Each medical director is assigned three MinuteClinics to oversee.
The partnership between Cleveland Clinic and CVS Health is probably the best example of a hybrid system. Michael Rabovsky of Cleveland Clinic runs the operation.
But when CVS Health opens a MinuteClinic, the health system affiliation is not necessarily in place. "We typically open clinics before affiliation relationships are formed," says CVS's Gilligan. "In general, hospitals and health systems want to learn a little more about MinuteClinic and get to know us before affiliations are created." Finding suitors isn't a problem, according to Merchant Medicine's Charland. Among hospital systems he consults with, CVS Health is the "first choice" for a retail partner. "It's almost gotten to the point where there's a little bit of a competition among whom can land MinuteClinic in their market," he says.
The not-so-secret sauce of the hybrid model is compatible EMR systems. Cleveland Clinic and the MinuteClinics it works with have since integrated their EMR systems. Last year, Lifespan, a health system in Rhode Island, and CVS Health, which is headquartered in the state, formed an affiliation that will lead to the opening of new MinuteClinics in Rhode Island this year. Both entities have said they will integrate their EMRs and will eventually migrate data to the EpicCare system. Gilligan, the CVS Health executive, says all MinuteClinics are converting to EpicCare, the dominant EMR in U.S. hospitals.
Getting them in the door
Of course all these best-laid plans for retail health clinics carpeting the country will all be for naught if they don't get customers—Americans seeking relief from sudden earaches and serious sore throats. Mike Murphy, president of Anthem Blue Cross Blue Shield in Nevada and Anthem Labor & Trust, says that starts with benefit design. "We work with employers to make sure that the benefit designs urge people to at least look at the appropriate setting, whether it's a retail clinic, urgent care center, or doctor's office before they end up in the emergency room," he says.
Anthem has contracts with the major retail health clinics. The cost sharing depends on the particular plan, but it is typically equal to that of an office visit. Some services, such as flu shots, are billed as preventive services. One of the main benefit-design ingredients to encourage people to use the retail health clinics is a higher copayment for ER visits, he says. The next step is communicating with members. Typically, people in their mid-30s and younger are among those most likely to go to the emergency department because they aren't big users of health care and often don't have a primary care provider, says Murphy.
The tools that Anthem uses to keep patients out of emergency departments include a 24/7 nurse call line that can direct people to the nearest retail clinic or other setting and automated follow-up calls to members who use an ER for a low-level episode. Murphy says Anthem launched the program after a pilot in Virginia showed a 16% decrease in ER utilization.
Many fans of population health and chronic disease management see retail health clinics as serving their cause because they hold out the promise of convenient, relatively inexpensive access to health care. In theory, the hypertensive patient going to CVS to pick up her furosemide prescription gets her blood pressure checked at the MinuteClinic and then buys some double-A batteries and shampoo.
But Charland, the Minneapolis consultant, sees challenges ahead: "What I've seen so far is these retail clinics promoting chronic disease screening, but unless those screenings are set up by a physician sending them to the retail clinic under a formal model, then it's really not closing the loop with the medical home," he says. Such programs may be in the planning or pilot phase, Charland says, "but the organizations doing them are not willing to talk about them because we're not quite there yet in terms of coordination."
Chronic medical management, as CMS defines it, involves people going to places, like pharmacies or grocery stores with retail clinics, for routine blood pressure checks if they have high blood pressure or HbA1c monitoring if they have diabetes. Cleveland Clinic is in talks with CVS Health about setting up such a program, according to Rabovsky. Others may follow suit.
Chronic care management (CCM) may become more of a reality with CMS's recent decision to reimburse physicians $40 a month per patient for the service (the program was described in the February 2015 issue of Managed Care). Physicians will get paid for what CMS calls "non-face-to-face care management/coordination services" for Medicare beneficiaries with two or more chronic conditions. As retail clinics open their doors to CCM, serving older and perhaps sicker patients who might not have otherwise gone to their doctors' offices, the clinics could become more of a go-to place for care beyond the sore throats and ear infections that they first set out to treat.
The top three
1. MinuteClinic (CVS Health)
Number of clinics: 971
States: 37 and D.C.
Patient visits: 5–6 million (2014)
Affiliations: 5
2. Healthcare Clinic (Walgreens)
Number of clinics: 432
States: 23 and D.C.
Patient visits: Would not disclose
Affiliations: 20+
3. Little Clinic (Kroger)
Number of clinics: 152
States: 9
Patient visits: 2 million (as of January 2014)
Affiliations: 4
Source: Merchant Medicine
Risk sharing: Not quite ready to go out on that limb
Walgreens flirted with taking on risk, but then thought better of it. Two years ago, Walgreens and Scott & White Healthcare in Temple, Texas, formed an ACO. Then, Scott & White merged with Baylor Health Care System to form Baylor Scott & White Health (BS&W). Walgreens subsequently announced that it discontinued the ACO, but the retail pharmacy giant and BS&W still work together on other joint clinical initiatives.
"We made the strategic decision to switch our focus from being an ACO or forming ACOs, to servicing and supporting existing ACOs and other risk-bearing entities," Walgreens spokesman Jim Cohn said in an e-mail. "We can provide a select suite of convenient and affordable services that lower the cost of care and improve health outcomes."
Early last year, Walgreens entered into a clinical collaboration with Arizona Priority Care (AzPC) to provide coordinated, expanded services for AzPC Medicare Advantage and ACO members through Walgreens pharmacies and clinics.
Walgreens Healthcare Clinics and the ACOs improve access to care and reduce costs for 40,000 members, according Cohn. "This model enables us to further broaden access to care while extending the reach of the [primary care physician] into the community."
Cohn added that it also allows the company to leverage its greatest strength—enhanced pharmacy care to patients.
CVS Health also takes a selective approach to risk sharing, engaging in both fee-for-service and value-based arrangements, says Patrick Gilligan, a CVS vice president.
"We partner with ACOs across the country and our programs are designed specifically to improve the performance of ACOs," he says.
---
Our most popular topics on Managedcaremag.com
---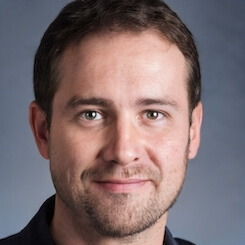 Paul Lendner ist ein praktizierender Experte im Bereich Gesundheit, Medizin und Fitness. Er schreibt bereits seit über 5 Jahren für das Managed Care Mag. Mit seinen Artikeln, die einen einzigartigen Expertenstatus nachweisen, liefert er unseren Lesern nicht nur Mehrwert, sondern auch Hilfestellung bei ihren Problemen.