John Baldacci, the unchallenged Democratic candidate for governor in Maine, thinks he has a sure-fire winner at the box office this fall: universal health care. By all accounts, he has good reason to expect popular support. In a nonbinding referendum in Portland last fall, a tiny band of health care activists wound up persuading 52 percent of voters to endorse a state-funded universal care scheme. The group already has won over the Democratic leadership in the state House and Senate for its universal-care bill. Now along comes a new poll showing 57 percent of Maine adults in support a single-payer health care system funded by tax dollars — with no private health plan participation.
"This is seen as the only way to get some sort of control over this," Brian Robertson, PhD, says of spiraling health care costs. Robertson is research director for Market Decisions, which conducted the survey. "With no end in sight, the cost of health care is becoming more and more of concern to people."
And not just in Maine. Reform advocates say the same frustration with rising health care costs is adding new life to a movement largely dormant since the Clinton administration's push in the early '90s ended in fiasco. This time, though, activists say their best chance to move universal care forward is with state legislatures, and they've begun pressing to make universal care a leading issue for candidates to address.
"States as the laboratory of democracy is a particularly relevant model," says Ken Frisof, MD, national director of the Universal Health Care Action Network in Cleveland. And while the ideas being touted by groups in different states run the gamut from vague to specific, Frisof, a family physician, thinks "The single-payer Canadian model has particular appeal."
Grassroots initiative
Maine is just one of 12 states where Frisof's network is tracking initiatives pushing universal, publicly funded health care access. Washington, Vermont, Oregon, Massachusetts, Maryland, and California all have grass-roots organizations pushing for a referendum or calling on candidates to adopt their cause. A sampling of their activities:
In Oregon, reformers are well on the way to collecting the 68,000 signatures needed to put a referendum on the November ballot calling for a state-funded health care system. New payroll and income taxes would supplement current federal and state health care budgets — primarily Medicaid and Medicare — to pay for a new system that would cover everyone in the state, say backers.
In Rhode Island, activists are pushing the Single Payer Rhode Island project, using money provided by the state legislature to study the impact of a single-payer system.
The Massachusetts Health Care Trust Fund bill has the backing of 56 state representatives and 16 senators — about a third of the legislature. The bill would create a trust fund that would finance all health care in the state.
Don't expect health plans to roll over for the reform groups. Any initiative that reaches a ballot is likely to face a well-funded group of insurance companies ready to protect their turf. And any mention of Canadian-style health care draws heavy fire from business groups.
In Maryland, reformers are pushing a plan to make coverage of the state's uninsured a pivotal election-year issue — a move the opposition sees as "the camel's nose under the tent" for a Canadian system.
"It would destroy health care for the 85 percent who are insured," says Robert "Rocky" Worcester, president of Maryland Business for Responsive Government, about a Canadian-style system. Worcester's been particularly frustrated by the health care industry's "half-hearted" efforts to engage the reformers. "They were terribly afraid of being vilified."
Worcester hasn't been as shy, fighting back by spending $34,000 on research to illustrate the "irreparably degraded system" that a Canada-like arrangement would lead to. Soon, he expects to float an alternative plan for broadening coverage, probably relying heavily on tax credits. And when an electioneering push comes to shove, insurance groups have been quick to mobilize in other states.
In Massachusetts, insurance groups spent $5 million in 2000 to stave off Proposition 5, which would have mandated universal care, initiated a patients' bill of rights, and placed a cap on HMO advertising spending. In Maine, Massachusetts, and other states, MCOs have voiced support for universal care while going on the offensive against any initiative that threatened their business.
Hitting home
The reform groups don't have large organizations or much money — but that may not stop them from building big public support. Tapping consumer frustration with managed care companies is proving relatively easy.
In Maine, members of the fringe Labor Party scraped together a winning campaign in Portland with $15,000 — lunch money compared to the $380,000-plus Anthem Blue Cross and Blue Shield shelled out to mobilize opposition.
In most states, advocates can count on the support of a big share of the uninsured.
Much of the Maine campaign centered on the rising cost of health care, featuring self-employed business people who were having a hard time providing coverage for their families. In Oregon, one sixth of residents have no insurance coverage, and a quarter of those who are uninsured are kids.
"I mean, how do you look them in the eye?" asks Mark Lindgren, who chairs the Oregon group.
But the fight over the future of universal health care isn't just about the haves and the have-nots. With copayments on the rise and recession-weakened employers steadily trimming back benefits provided to workers, this issue is hitting home on Main Street.
"I think people can and should be insecure about the level of coverage they get," says Lindgren. Just ask the 30 percent of respondents to the Maine survey who said they had deferred getting medical care in the past year — because they couldn't afford it — what they think of health care reform and MCOs.
The way Health Care for All-Oregon sees it in its campaign literature, "Managed care was going to be the answer — now it's the problem." Not that the group is completely unsympathetic to managed care organizations. Under its initiative, as in Maine, workers at MCOs would be allowed to join a retraining program to develop skills more beneficial to the state.
Using e-mail and the Internet, it's easy for a group in one state to compare notes and tactics with those of a group in another state. But not all states are remembering Maine while pushing reform efforts.
"Maine is smaller than most counties in California," says Beth Capell, a legislative affairs coordinator for Health Access California, a coalition of about 200 community action groups pushing for broader access to health care services. And with California's state legislature tussling with a severe budget crunch — much like other states around the country — no one expects to win universal health care rights in 2002.
California may make some progress on that front this year, says Capell, beginning with a move to gain better coverage for adult children living at home."
---
Our most popular topics on Managedcaremag.com
---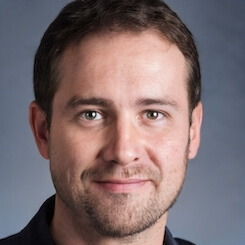 Paul Lendner ist ein praktizierender Experte im Bereich Gesundheit, Medizin und Fitness. Er schreibt bereits seit über 5 Jahren für das Managed Care Mag. Mit seinen Artikeln, die einen einzigartigen Expertenstatus nachweisen, liefert er unseren Lesern nicht nur Mehrwert, sondern auch Hilfestellung bei ihren Problemen.