The failure of the second largest consumer-oriented-and-operated health plan may be a bad omen for the future of other plans. Or maybe not.
If writing laws is akin to making sausage, then the ACA may have been some of the most creative, if not messy, sausage making ever. An example is what negotiators came up with after liberal supporters abandoned their long-cherished goal of a public option: the consumer-oriented-and-operated plans, otherwise known as co-ops, now under the microscope after the collapse of the second-largest such plan.
Originally funded with $6 billion in federal seed money, these plans were to be run by not-for-profit organizations. The liquidation of CoOportunity Health, a large co-op in Iowa and Nebraska has caused some to question the effort.
It has become clear that starting a health plan from scratch to compete with the well-established Blues and commercial plans on the exchanges is not easy, even with federal funding in your pocket. A co-op in Vermont never got its state license even after it accepted $4 million in startup funding, most of which was returned to the government. CoOportunity, which had about 120,000 members, desperately needed a loan to stay afloat, but CMS turned down its request at the last minute. Two recently released reports, one by the insurance rating agency A.M. Best, call into question the soundness of the co-op model in meeting loss ratios during their first few months of existence.
As a Republican-dominated Congress maneuvers to restrict federal loans for co-ops, some health care observers wonder if CoOportunity is the canary in the coal mine for the 22 remaining co-ops operating in 25 states.
What are co-ops?
Co-ops are authorized in Section 1322 of the ACA, and their function is to provide a low-cost alternative to private health plans on the insurance exchanges. The ACA provides three risk-spreading mechanisms to co-ops, known as "the three R's": risk corridors, risk adjustments, and reinsurance, all of which are available to all insurers in the marketplace. A healthy co-op functions like a mutual insurance company or a credit union. The policyholders own the co-op and govern it through a board of directors—a majority of whom must be elected by the co-op's members—which oversees its operations.
While the National Alliance of State Health Co-Ops (NASHCO) maintains that premiums have moderated in states where co-ops exist, the model has had its share of critics. During the debate prior to the passage of the ACA, Princeton economist and New York Times columnist Paul Krugman called co-ops a "sham" and a virtual giveaway to private insurers because they would "offer little real competition," whereas a public option would. Sen. Jay Rockefeller said that co-ops "are not a real alternative to private health insurance" and called the concept a "dying business model" that had already failed in the early part of the 20th century.
Despite those warnings, co-ops went into the ACA sausage to mollify centrist Democrats, appeal to Republicans (a strategy that didn't work), and provide a low-cost option for high-risk individuals so that the exchanges would be more palatable to private plans.
Twenty-three co-ops, including CoOportunity, received $2.4 billion in federal loans through 2014 and signed up 520,000 people. But in 2011, Congress cut co-op funding almost in half, to $3.4 billion. After CMS awarded $1.9 billion in startup and solvency loans in 2012, Congress rescinded the majority of the remaining unobligated funds. In 2014, after some co-ops received additional solvency funding and funding to expand to neighboring states, Congress moved to make the risk corridors—the mechanism through which CMS shifts money from profitable plans to struggling ones—budget neutral. "It's almost as if the federal government turned out to be a bad business partner, not that it meant to, but because power shifted," says Paul Ginsburg, PhD, a health policy expert at the University of Southern California.
10 largest CMS loans to health co-ops*
Freelancers Health Service Corp., New York
$265
Land of Lincoln Mutual Insurance Co., Illinois
$160
Minuteman Health, Massachusetts and New Hampshire
$156
Kentucky Health Cooperative, Kentucky and West Virginia
$146
CoOportunity Health, Iowa and Nebraska
$145
Maine Community Health Options, Maine
$132
Coordinated Health Mutual, Ohio
$129
Healthy CT, Connecticut
$127
Freelancers CO-OP of New Jersey, New Jersey
$109
Common Ground Healthcare Cooperative, Wisconsin
$108
*All dollar figures are in millions.
Source: CMS Center for Consumer Information and Insurance Oversight
What happened to CoOportunity?
As the co-ops were gathering themselves for a push in 2015, disaster struck CoOportunity. Peter Damiano, DDS, MPH, the director of the University of Iowa Public Policy Center, explains that when CoOportunity launched, it expected to sell about 20,000 policies on the exchanges in Iowa and Nebraska. But Wellmark Blue Cross & Blue Shield, Iowa's dominant health plan, decided to sit out the first year of Iowa's exchange, leaving only two statewide choices, CoOportunity and Coventry Health Care of Iowa, an Aetna plan. As a result, CoOportunity's sign-ups in Iowa far exceeded expectations. (CoOportunity principals were not available for comment, as the co-op had shuttered its doors and all but took down its website, save for a notice of liquidation, by Jan. 1.)
Fateful decision
CoOportunity's fate may have been sealed when Iowa Insurance Commissioner Nick Gerhart decided in April 2014 that insurers could continue selling noncompliant plans through October 2016. Wellmark sat out the second year. CoOportunity took on the brunt of the high-risk sign-ups, so the neophyte co-op "got hammered," says Martin Hickey, NASHCO's chair, who was aware of talks to save CoOportunity.
Complicating CoOportunity's risk pool was its participation in Iowa's Medicaid expansion. "We knew again that these were going to be sicker people," Damiano says.
It might have been too much to expect co-ops to be able to take on established health plans, says Peter Damiano of the University of Iowa Public Policy Center.
In December 2014, Congress "negotiated away," in Damiano's words, the risk corridor payments in the 2015 federal budget. CoOportunity estimated that change resulted in a hit of $60 million (or about half of what it predicted) in payments due through the three R's, according to the liquidation petition (and those payments would not have been forthcoming until the second half of the year). On Dec. 16, CMS delivered what Damiano calls "the backbreaker": the decision to turn down Co­Oportunity's request for a loan.
While critics of the co-op model have questioned the credentials of some co-op managers, Damiano says that wasn't the case with CoOportunity, which was headed by Cliff Gold, a former senior executive at Wellmark, and David Lyons, a former executive with Farm Bureau Insurance—"two very well-­connected people," according to Damiano.
The Iowa health insurance market is unique in that two players, Wellmark and Coventry, dominate it, says Hickey. Competition on price and product are not what they might be if there were more players.
Hickey questions Wellmark's strategy in sitting out the exchange. "They held back, lost potential market share for a couple of years, and now they're going to get it back at a really high rate. If you call it a chess game, they were thinking five or six moves ahead."
Wellmark spokesperson Traci McBee explains that Wellmark sat out the exchange because of concerns about the "customer experience. . . . Specifically, how data is transferred between the system, health insurers and the many government entities involved in determining eligibility."
CoOportunity may have been more a victim of a unique situation in Iowa than an indicator of the soundness of the co-op model, people familiar with the situation say. An analysis of premium rates last year showed that co-ops partly achieved their goal of price competition on the exchanges. The average premiums on exchanges in states that had co-ops were around 9% lower than in states that didn't have them. The trend appears to have held in 2015.
But Damiano, at the University of Iowa, says it might be too much to expect co-ops to take on seasoned insurers who know all the tricks of the trade: "I think it always was a bit of stretch that you were going to be able to have these entities sort of pop out of nowhere and be able to create competition, particularly where they were most desired, and that was in states where there was a dominant insurance company."
The federal government turned out to be a bad business partner for co-ops because of the power shift in Congress, says health policy expert Paul Ginsburg.
Because of the risks to insurers of entering a market where they did not know the population, the ACA created risk corridors. USC's Ginsburg says it didn't work. "Many major insurers were very uneasy about going into the exchanges because of the great uncertainty about who was going to be in that market."
Can co-ops survive?
NASHCO's Hickey thinks that co-ops need to innovate to survive. In New Mexico, for example, Hickey's co-op employs a medical management approach that uses community health workers and provides free behavioral medications.
There's still hope that co-ops can survive, says Martin Hickey of the National Alliance of State Health Co-Ops. CMS indicates it will continue to fund risk corridors.
Roger Stark, a surgeon and analyst at the Washington Policy Center for Healthcare in Seattle, acknowledges that co-ops face challenges in keeping costs low and having adequate provider networks. "Co-ops must maintain a medical loss ratio of 95% and keep premiums as low as possible to compete with established insurance carriers," he advises. "The proven method of controlling these challenges is by limiting the provider network, but that also makes their insurance plans look less desirable."
"Co-ops must maintain a medical loss ratio of 95%" in order to compete with established insurers, says Roger Stark of the Washington Policy Center for Healthcare.
Risk-corridor payments are also integral to the model. "I don't know if any of them would even have gone into it without the risk corridor," notes Ginsburg, "so it has really undermined the whole rationale."
Hickey sounds a more optimistic note. CMS has sent signals that indicate a "high confidence" of paying out risk corridors in 2015, he says, and there are other sources of potential funding, such as the reinsurance fund and the tax on plans sold on the federal exchanges.
What happens if the co-ops can't pay back their loans? The scenario is simple, says Stark: "They will close and taxpayers will be out the loans already given." So far, the federal government is out $145 million on CoOportunity, losses that may give critics an "I-told-you-so" moment.
---
Our most popular topics on Managedcaremag.com
---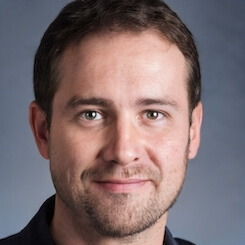 Paul Lendner ist ein praktizierender Experte im Bereich Gesundheit, Medizin und Fitness. Er schreibt bereits seit über 5 Jahren für das Managed Care Mag. Mit seinen Artikeln, die einen einzigartigen Expertenstatus nachweisen, liefert er unseren Lesern nicht nur Mehrwert, sondern auch Hilfestellung bei ihren Problemen.