One of the nation's largest health care companies will analyze claims to discover unintended effects of new drugs on its members.
As any pharmaceutical manufacturer is quick to lament, getting a drug approved by the Food and Drug Administration is no simple — or cheap — task. Finding out just how a drug performs once it gains market approval and hits the streets can be even harder.
Estimates vary, but the long and pitted road from pre-clinical testing on mice to a major phase 3 trial with thousands of patients in clinics spanning the globe can easily gobble up hundreds of millions of dollars and years of lab time. Once a drug is approved, the demand for safety and efficacy data drops sharply. And in a multitude of cases, drug companies often bypass the kind of phase 4 trials that they agree to when hitting the market.
But now UnitedHealth — one of the country's biggest health insurers — says it's come up with at least a partial cure for the common lack of hard post-clinical data.
Using claims reports for more than 11 million members, the insurance giant says that its informatics group — I3, a subsidiary of UnitedHealth's Ingenix — will track groups of drug users to see how the medications work when introduced into the world of broad insured populations.
"There are several things that make this unique," says I3's CEO, Donato Tramuto. The biggest is the sheer size of the insurer's database. "Eleven million lives is a very, very significant database. And now that we have scale and size, we also have the technology to detect these kinds of signals."
Starting with four new drugs on the market — Cialis for impotence, Spiriva for chronic bronchitis and emphysema, Cymbalta for depression, and Ketek, an antibiotic — I3 intends to assign drug users to groups. Once 750 members start using a particular drug, I3 will begin to track their reactions based on claims data.
Other groups using a comparable drug will be tracked to compare experiences. In every instance, Tramuto says, records will be stripped of the patients' identities, so that the insurer can track their reactions without infringing on their privacy. It is potentially the kind of informatics project that could discover unexpected dangers or mark a medication for an even higher effectiveness rate than expected.
For an insurer, it can offer direct insight into the real costs and savings that a drug presents. And tracking a drug as it moves beyond highly structured clinical trials and into the general population is the kind of safety inquiry that experts say is needed the most — the kind that could have spotlighted, early on, problems with Cox-2 inhibitors.
"We know that with oral contraceptives, deep vein thrombosis is common to the class," says Tramuto. "If it's occurring in the new drug, it's not a signal that we're concerned about. If [a reaction] is new to the class or compound, though, once we identify that signal, we can provide it to the manufacturer and the FDA and they will dive deeper into the data."
Deeper and faster
Once the program is up and running, he says, I3 will be able to offer an early-warning system on the safety signals emitted by new compounds. "We're really shortening the length of time it takes to detect these signals," he says. And it can be invaluable. "We expedite the process, bring together the data, and accelerate [the safety review] by months."
In many cases, he adds, clinical trials aren't designed to really determine the problems that a drug could trigger. As drug developers carefully screen trial subjects, patients typically don't have any other disease than what is being studied. And the highly refined groups are typically nothing like the odd mix of people — and comorbidities — that can wind up exposed to an experimental drug.
"The registry will provide a much greater scope of data," says I3 senior scientist K. Arnold Chan, MD, "which may allow researchers to identify more rare side effects that did not surface in prior analysis."
The data won't be given away. In every case, says Tramuto, the company will sell it to pharmaceutical companies, regulators, and other specialists — either in quarterly Web-based reports or annually in static data issues. It won't be available to the public at all, he adds, because ordinary people would not be able to comprehend it.
"We have an open formulary; members are not denied any drug at all. They may have to pay for it, but we have line of sight on all pharmaceutical agents. That's not the case for other health plans, and that's what really makes this program exciting."
The FDA itself is open to the program. "We welcome all efforts, including the new UnitedHealth project, to make more post-marketing drug safety information available," says FDA spokeswoman Crystal Rice.
Other drug safety experts think the program has real potential, provided that United steers clear of any potential conflict in its dealings with drug companies.
"It's great that they have the IT systems to do something like that," says Mark Gibson, deputy director of the Center for Evidence-Based Policy, which sifts through drug data for more than a dozen state Medicaid programs.
"It has been disappointing that you can get on the Internet and find out how many suitcases airlines lost last year, but you can't find how many people were harmed by medications," Raymond Woosley, MD, PhD, a vice president for health sciences at the University of Arizona, told the Associated Press as he lauded UnitedHealth for the move. Of 15 drugs taken off the market because of safety concerns in the last eight years, he added, all had been on the market for at least six years.
But after a year full of bruising headlines related to drug safety, and a host of accusations that pharmaceutical researchers had put their profits ahead of patient safety, the safety experts are also clearly concerned about any possible abuse of I3's data.
"The real key is making sure there are no conflicting interests, no bias," Gibson adds. "One of the challenges that insurers face when they start to do research like this is being transparent enough so that folks can be confident that results are generally applicable."
"This could be a good step in the right direction," agrees Curt Furberg, MD, professor of public health sciences at Wake Forest University and a noted drug safety expert who has sat on several of FDA drug advisory committees. "It could be a good idea if this is handled right, if the research is done independently. Then let's see how well those involved react to it."
But even on hearing of the idea for the first time, Furberg raised a quick red flag when he heard that I3 would make the data available to drug companies.
"I don't like the idea of making it available to industry," he said flatly. "It should be independent."
And there are other drug safety programs around the globe that may offer a better model to the U.S.
Not the only method
"In New Zealand, when a new drug is put on the market, they record names of the first 5,000 to 10,000 users and then they call them up later to get information," says Furberg. "Did you have side effects? Did the drug work? Did anything unpleasant happen? If there is no answer, you can even find out if someone has passed away. It's a way of keeping a close eye on the first users of the drug."
United's program is also no substitute for an independent office of drug safety, says Furberg, as outlined in a new bill being discussed in the Senate.
But no one is turning down the data, either.
"There is a long road between expressing the desire to get good information and structuring studies to obtain it," says Gibson of the Center for Evidence-Based Policy, "but everything that I know about the folks [at I3] leads me to believe that they are fully capable of doing it."
And others may soon follow suit.
"I would not be surprised if, in another year, there would be other followers," says Tramuto.
---
Our most popular topics on Managedcaremag.com
---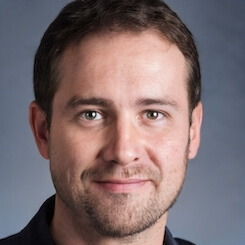 Paul Lendner ist ein praktizierender Experte im Bereich Gesundheit, Medizin und Fitness. Er schreibt bereits seit über 5 Jahren für das Managed Care Mag. Mit seinen Artikeln, die einen einzigartigen Expertenstatus nachweisen, liefert er unseren Lesern nicht nur Mehrwert, sondern auch Hilfestellung bei ihren Problemen.