Has the 340B Program Lost Its Way?
What started out as a charitable effort has morphed into a hospital and pharmacy enrichment scheme. Can it be fixed?
When it started more than 20 years ago, the 340B prescription drug discount program sought to ensure that safety net hospitals could dispense brand-name drugs to low-income patients. Today, critics accuse some participating hospitals of using the program to boost profits—perhaps at the expense of health plans and pharmacy benefit managers.
What began as a well-intended program has become a textbook example of unintended consequences. Some hospitals, clinics, and health systems are buying drugs at a deep discount through a network of contract pharmacies—sometimes collecting manufacturers' rebates on top of the discounts—then dispensing them to Medicare beneficiaries and privately insured patients and billing for them at their full price. A lack of oversight makes the situation worse; Congress has never given the agency that runs 340B the power to write clear guidelines on who exactly should get these drugs and what providers should do with the savings.
Only government-run or not-for-profit hospitals and related health care entities may participate in 340B, which was created to induce drug manufacturers to give these providers discounts on outpatient drugs prescribed to uninsured and low-income patients. Originally, 340B drugs were not intended for Medicaid patients and were exempted from federally mandated manufacturer rebates to state Medicaid agencies.
Today the potential to double-dip on discounts and rebates for 340B drugs is rampant. That was never the intention, explains Ellyn Sternfield, a health care attorney in Washington who blogs about 340B. But now Medicaid duplicate drug discounts play a big role in 340B operations and oversight, she says.
"The [340B] program was built with no transparency as a sort of promise to the drug manufacturers," says health care attorney Ellyn Sternfield.
How did we get here? Think of it as a version of the shell game. The more hands that move the drugs around, the more difficult accountability becomes. Over time, more hospitals and other types of organizations participated in 340B, extending their purchasing power to owned-and-operated satellite facilities, such as outpatient clinics. By 2011, the number of covered sites had nearly doubled over 10 years to 16,500. These sites were affiliated with 3,200 hospitals and other entities, meaning that each organization had about five facilities that participate in 340B.
Then, in 2010, the Health Resources and Services Administration (HRSA), the federal agency that oversees 340B, made a significant change to 340B. It allowed participating organizations to use multiple contract pharmacies to fill 340B prescriptions. That drew more pharmacies into the program. "Once that happened, there was an explosion of very entrepreneurial, savvy individuals who figured out ways to profit from this system," says Adam Fein, PhD, a Philadelphia-based pharmaceutical consultant.
"Very entrepreneurial, savvy individuals … figured out ways to profit from this system," says pharmaceutical consultant Adam Fein.
Adding fuel to the fire, HRSA decided it would not require independent audits of the contract pharmacy arrangements. The upshot was more providers, more contract pharmacies, more drugs—and less oversight. According to a report by the Office of Inspector General, the number of 340B organizations that use contract pharmacies more than doubled between 2010 and 2014, and the number of 340B pharmacies exploded by 770%. An analysis by Fein on his DrugChannels.net blog estimated that 1 in 4 pharmacies participate in 340B.
Out of control
All of this gives the appearance of a program spinning out of control. In reality, however, a very small number of entities are taking advantage of the lack of regulation and lack of oversight in this program, according to Fein. Last year, he did a small study that found only about 300 covered entities accounted for nearly half of all pharmacy contracts, and some used networks with almost 300 pharmacies.
The evidence of 340B problems has been mounting. The Government Accountability Office (GAO) reported in 2011 that among 340B organizations it investigateded, most of them generated "more 340B revenue from patients with private insurance and Medicare compared to other payers." Two years later, Iowa Sen. Chuck Grassley conducted an investigation of three North Carolina health systems. At one, Duke University, only 5% of the patients who received discounted drugs were uninsured, Grassley found.
His findings, Grassley wrote in a letter to HRSA, "paint a very stark picture of how hospitals are reaping sizeable 340B discounts on drugs and then turning around and upselling them to fully insured patients covered by Medicare, Medicaid, or private health insurance in order to maximize their spread."
A study published in Health Affairs in October 2014 analyzed 340B billings for 960 hospitals and almost 4,000 affiliated clinics, and found that those that joined the program after 2004 were wealthier with higher rates of insured patients than those that joined 340B before 2004. "Our findings support the criticism that the 340B program is being converted from one that serves vulnerable patient populations to one that enriches hospitals and their affiliated clinics," the authors wrote.
HRSA's own audits have uncovered evidence of contract pharmacies getting the Medicaid rebate and 340B discount on the same prescription.
Fein, the Philadelphia-based consultant, calls it "a veiled form of money laundering." He explains the 340B money trail: The PBM reimburses 340B and non-340B prescriptions at the same rate, regardless of the pharmacy. When using a contract pharmacy, the 340B organization gets the difference between the amount the PBM pays the pharmacy and the 340B discount price. "And the covered entities are getting some portion of those prescriptions and extracting an extra discount that the plan sponsor and PBM don't have access to," he says.
Problems with 340B trace back to two issues: Participating organizations broadly interpret the rules on who is entitled to the drugs, compounded by a complete lack of accountability. "If the 340B drug prices were public, other entities would be asking for those prices. The program was built with no transparency as a sort of promise to the drug manufacturers," says Sternfield, the Washington attorney.
Fein explains why health plans and PBMs should pay attention to what's happening with 340B: "There's the potential for large cost shifting to pharmacy benefit managers and their plan-sponsored clients."
Samir Mistry, PharmD, the pharmacy practice leader for Optimity Advisors, explains how 340B dysfunction affects health plans and PBMs. "If payers are paying the PBM a contracted discount rate for branded medications and then discover that these 340B pharmacies are buying drugs at 50% to 60% to 70% off of the average wholesale price, making deeper margins than the average pharmacy, they're definitely paying too much for the medications," he says.
"There has to be a level of fair play" when PBMs set rates with a pharmacy for branded drugs, Mistry says. "But in this case, the payers are now thinking that there are certain pharmacies that are 340B that are keeping more money than the average pharmacy should, and is that appropriate especially if the savings are not going to the right person?"
What's the fix?
The program needs an overhaul, either by legislative or regulatory action, but Sternfield holds out little hope for the former. "There's been a lot of lobbying in Congress—that's one fix, an amendment that 340B pricing is only available for uninsured individuals," she says. "But I don't know if that genie is going back in the bottle."
HRSA will take the rare step of inviting public comment on new "omnibus guidelines" it aims to release in mid-year in an attempt to fix the program. HRSA will define eligible individuals and hospitals and will cover topics related to contract pharmacies, recertification audits, and receipt of duplicate discounts. Those "guidelines" will be just that; they lack the teeth of regulations because Congress has never given HRSA regulatory authority.
The comment period would be an opportunity for health plans and PBMs to chime in. "The managed care industry urgently needs to focus on this topic and figure out how it can positively influence change in this program so that it benefits patients without undermining the Medicare and commercial insurance systems," says Fein.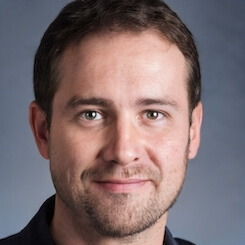 Paul Lendner ist ein praktizierender Experte im Bereich Gesundheit, Medizin und Fitness. Er schreibt bereits seit über 5 Jahren für das Managed Care Mag. Mit seinen Artikeln, die einen einzigartigen Expertenstatus nachweisen, liefert er unseren Lesern nicht nur Mehrwert, sondern auch Hilfestellung bei ihren Problemen.