The medical director of the National Park Service and Grand Teton National Park lives on the edge in places like the mountains of Wyoming and the battlefields in Iraq.
Thunderstorms routinely pass through Wyoming's Grand Teton National Park and its iconic peaks on a summer afternoon. But on July 21, 2010, storm clouds started to gather in the morning.
Still, three parties—17 people in all—were undeterred. They set out for the summit of "The Grand," the tallest mountain in the Teton Range at 13,770 feet. They didn't have professional guides.
All came within 1,000 feet of their goal.
Lightning hit with a biblical vengeance. One climber was blown off the mountain and died. The remaining 16 had varying degrees of burns and other injuries. Seven were unable to walk and had to be evacuated via helicopter from the upper mountain. They called for help on their mobile phones, triggering a sophisticated wilderness mass casualty incident.
Will Smith had just come off a night shift as an emergency medicine physician at St. John's Medical Center in Jackson, Wyo., five miles from the park.
The disaster call came in and Smith raced to the park and donned another hat—he wears many—as co-medical director of Grand Teton National Park. He was in charge of coordinating the medical response, as the medical group supervisor, for the surviving climbers. Smith, working with climbing rangers, emergency medical services (EMS) providers, and other resources from within the park and surrounding community, marshaled a force of over 50 professionals. He managed the medical operation from the Incident Command Post at the Lupine Rescue Cache, home of the Jenny Lake Climbing Rangers. Smith coordinated a ballet of two helicopters and numerous rescuers and other medical personnel to care for and evacuate the injured climbers.
After a helicopter evacuation off the mountain to the valley floor, five ambulances and two passenger vans transported all the patients to the hospital. In the midst of the operation, the effort had to stop briefly as more lightning storms came through. All 16 survivors made it home. "You wish events like this would never happen, but this is why we prepare and train. There is definitely a sense of service to those in need and professional accomplishment after events like this, and we continue to be ready to respond and help people out," he said.
The incident turned out to be the largest rescue event to occur in Grand Teton National Park's history.
Applying military medicine
Smith has been co-medical director for the Grand Teton National Park since 2005 and for the entire National Park Service since 2006. Both positions are largely voluntary, with occasional pay as a subject matter expert for teaching and other projects.
But just like medical directors for health systems, insurance companies, and pharmacy benefits management firms, Smith is in the business of setting policies and protocols. His focus is on visitors to the parks and the safety of EMS staff, and Smith says the same is true of the other 30 or so National Park Service medical directors assigned to particular parks.
So, technically, Smith's patient population is more than 300 million people a year who visit the park service's 59 parks plus some select national monuments and other park service units. The parks under his purview range from the urban National Mall in Washington, D.C., to the wilds of Mount Denali in Alaska. Smith says in populated areas such as the National Mall there is an almost complete dependence on community-based EMS services, compared with Grand Teton and Yellowstone and other large parks, which run complete EMS systems with full paramedic transport capabilities.
Smith is also a lieutenant colonel in the U.S. Army Reserve, serving as the Disaster Medicine Branch Chief for the U.S. Army Medical Command in San Antonio, Texas. He has been deployed to Iraq, Egypt, Croatia, and Central America.
The principles in practicing wilderness medicine are very similar to lessons he has learned in military medicine—although in wilderness medicine you don't have the dangers of bullets whizzing by. A major focus of his tenure of providing medical oversight in the national parks has been introducing a TEMS—Tactical Emergency Medical Services—program into the parks. "We're adapting what the military has learned in tactical combat casualty care and transitioning that to a nonmilitary setting. These are the lessons learned from Iraq and Afghanistan, such as the lifesaving benefits of tourniquets. We've applied these approaches to be able to save the park ranger who gets shot or is taking care of somebody else who's been critically injured," he said.
EMS protocols and training in the parks used to emphasize the traditional "ABC"—airway, breathing, and circulation—priorities in emergency care. Now the EMS workers in parks are taught that stopping bleeding is a higher priority. "They've been able to apply tourniquets, wound packing—the kind of advanced protocols the military has shown to increase survival," Smith says. The new approach is called XABC—with the "X" standing for exsanguination, the medical term for severe loss of blood. Patients can bleed out in fewer than five minutes, so it's important for the immediate responders to stop the bleeding first, even before paramedics arrive, notes Smith. This approach is consistent with the Department of Homeland Security's Stop the Bleed Campaign that was developed to respond to mass violence events in civilian settings.
MD Paramedic
Smith, 44, wiry with hair that is a little less abundant than it once was, grew up on a 22,000-acre cattle ranch near Wheatland, Wyo., in the southeastern part of the state. He became interested in emergency medicine while in high school and earned his EMT certification. While attending the University of Wyoming, he continued to climb the EMS ladder.
Smith wasn't accepted into medical school right away, so he threw himself into becoming a paramedic. Smith says the paramedic training has given him a better understanding of what is required to care for patients in "prehospital" conditions.
Eventually, the fat envelope from a medical school arrived; Smith graduated from the University of Washington School of Medicine in 2001 and did his residency in emergency medicine at the Medical College of Wisconsin in Milwaukee. But Smith has maintained his paramedic license and proudly identifies himself as Will Smith, MD Paramedic.
Smith lives with his wife, Janice, a dietitian, and their 14-year-old daughter and 12-year-old son in Jackson Hole. Not surprisingly, he loves outdoor sports and has passed on the passion. "This is a great place to practice wilderness medicine and raise a family," he says.
Smith set up his own consulting company, Wilderness & Emergency Medicine Consulting, that provides services ranging from pretrip planning to online medical support to groups traveling in remote areas to trial consulting in court cases related to wilderness medicine. Smith is also the medical director of Rustic Pathways, a Chardon, Ohio, company that uses travel as an educational tool for teens, and several other organizations involved in travel, the wilderness, and emergency medicine. This summer he traveled to Tanzania and Mount Kilimanjaro for Rustic Pathways with a group of 17 teens. He also teaches as a clinical assistant professor for emergency medicine at his medical school alma mater.
Drones to the rescue
What's in the future for wilderness medicine? Smith says the locations can be isolated and primitive, but technology, especially unmanned aerial systems, aka drones, will play a role in search and rescue efforts in dangerous spots or when weather prevents help from getting through.
"We may even be able to build a drone that could evacuate the patient when it's too dangerous to send in a manned helicopter," he says.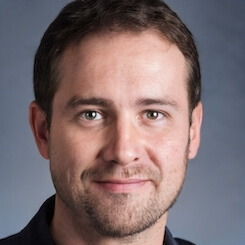 Paul Lendner ist ein praktizierender Experte im Bereich Gesundheit, Medizin und Fitness. Er schreibt bereits seit über 5 Jahren für das Managed Care Mag. Mit seinen Artikeln, die einen einzigartigen Expertenstatus nachweisen, liefert er unseren Lesern nicht nur Mehrwert, sondern auch Hilfestellung bei ihren Problemen.