Americans are going to emergency departments for traumatic brain injuries in record numbers. What's behind the increase? What are obstacles to care?
The CDC, the World Health Organization, and a string of prominent U.S. medical organizations have repeatedly and unequivocally declared traumatic brain injury (TBI) a major public health problem. Yet that's where certainty about TBI ends. Reliable statistics regarding any facet of the condition are hard to come by for any number of reasons: underreporting, a lack of consensus about definitions and gradations of brain injury, the varying presentation.
But there is no question that Americans are becoming more aware of the harm that head injuries cause. Researchers and clinicians who work in the field say the death of Natasha Richardson helped change public attitudes about head injuries. In 2009, the 45-year-old English actress banged her head when she fell on a beginner's ski slope and, after declining medical attention, died two days later of an epidural hematoma (see glossary at end). Sports-related concussions, especially those affecting football players, are now being taken seriously at all levels, and polls show that parents are increasingly leery of letting their children play the game because of the concussion risk. TBIs have been called the signature wound of the Iraqi and Afghan wars. A RAND survey conducted several years ago found that almost 1 in 5 veterans of those conflicts suffered a "probable" TBI during deployment.
TBI surge
TBI experts welcomed the swift, if transient, flutter of media attention a population-based study of TBI received when it appeared last year in JAMA. The study looked at emergency department (ED) visits between 2006 and 2010 and found that visits for TBI increased at a rate 8 times greater (29.1% vs. 3.6%) than overall visits to the ED during that period. Most of the increase could be attributed to visits coded as concussion or "unspecified head injury."
Relative changes in TBI and total ED visit rates over time
ED=emergency department, TBI=traumatic brain injury.
Source: Trends in Visits for Traumatic Brain Injury to Emergency Departments in the United States, Marin, et al., JAMA, May 14, 2014
From a payment perspective, private insurers are the largest single payer for trips to the ED for TBIs, covering about 40% of visits. But the study showed that rate of growth in the number of ED visits billed to Medicare and Medicaid was more than double the increase billed to private insurers during the years the study covered (see chart below.)
Increase in the number of ED visits for TBI by payer
Thousands of visits, with percentage change
Source: Trends in Visits for Traumatic Brain Injury to Emergency Departments in the United States, Marin, et al., JAMA, May 14, 2014
This surge in ED visits for TBI does not yield to simple explanation, and a combination of factors are probably responsible: media attention to TBI, public awareness, longstanding problems related to coding and diagnosis; and perhaps a genuine increase in the number of certain types of TBIs, particularly from falls among older people, which is partially the result of the wave of baby boomers aging into the senior years.
Several brain injury experts, most of whom applaud the authors of the JAMA study for taking on long-overdue research, use the limitations of the study as a point of departure for discussing unmet needs of people with TBIs. Experts say recent efforts to improve diagnosis and prognosis and develop meaningful guidelines should improve treatment, continuity of care, and outcomes. Funding for new studies remains a problem and may call for the cooperation of insurers.
Jennifer R. Marin, MD, MSc, the lead author of the JAMA study, says she was inspired to research TBI trends in part by her own observations and intuition as a pediatric emergency department physician at the Children's Hospital of Pittsburgh. She was seeing more patients coming into her department with head injuries.
But, as the saying goes, the plural of anecdote is not data. Marin talked over the situation with colleagues: "We decided we wanted to look at what was really happening in terms of trends and incidence around the country."
The demographics of the TBI surge are skewed to the very young or older people, says a TBI study in which Jennifer R. Marin, MD, was the lead author. The findings confirmed Marin's hunch that many more Americans go the ED seeking treatment for TBI.
Using the Nationwide Emergency Department Sample (NEDS) database, which has data on 25 million to 50 million ED visits at more than 950 hospitals each year, Marin and colleagues conducted a descriptive epidemiological study. All data sets that include TBI information have drawbacks, says Marin, but NEDS is the largest and most comprehensive. Although the study confirmed Marin's hunch that many more Americans are coming to the ED seeking treatment for TBIs, her analysis of the NEDS data also showed that most of the visits were for minor injuries and that most patients were not admitted to the hospital. The demographics of the TBI surge that Marin and her colleagues identified were skewed toward the very young and older people. The biggest increase in TBIs attended to in the ED were among children younger than age 3 and adults older than 60.
The limitations of Marin's study include a lack of data on visits to federal hospitals and on patients who died before they reached the emergency department.
Gregory Przybylski, MD, a practicing neurosurgeon and a medical director at Cigna, says the most likely reason for the substantial increase in the number of ED visits for TBIs is increased awareness and recognition. More diagnosis and treatment should lead to better outcomes, says Przybylski, and he credits Marin's research with helping to highlight the importance of recognizing concussion and TBI in the acute phase.
Brent Masel, MD, is national medical director of the Brain Injury Association of America, an advocacy organization. Masel offers a personal story that illustrates how much times have changed.
Almost 20 years ago, his oldest son hit his head hard during a ski lesson. Masel knew his son probably had suffered a concussion, but he didn't take him to the hospital, and the boy went skiing the next day. "Today we would certainly go to the ER, but we didn't have the awareness back then," says Masel. "I was a practicing neurologist at the time, and I certainly knew about epidural hematomas, but that possibility was not at the top of my mind. I figured I would just watch him.
"Anxious parents," adds Masel, "almost certainly account for the significant increases in ED visits among young children."
Renee Low, PhD, a neuropsychologist and codirector of the Swedish Sports Concussion Clinic in Seattle, and Anthony Alessi, MD, who has served as chairman of the sports neurology section of the American Academy of Neurology (AAN), believe that sports-related injuries are probably significantly undercounted in Marin's and some other TBI tallies. Low, who treats young athletes who suffer sports-related TBIs, says that these patients often are seen in outpatient clinics like hers, not EDs. Alessi, who treats student and professional athletes, notes that many of his patients are assessed on the sidelines soon after their injuries occurred. Both experts stress the need for widespread knowledge and better assessment tools so that players with concussions don't continue to play and TBIs are identified early and accurately.
Low, Alessi, and other experts say development of a clearer, evidence-based grading system for TBI is needed. Claims data are messy and claims data for TBIs are no exception. For example, under ICD-9, injuries coded as unspecified head injuries can range from minor scalp lacerations to serious brain damage, notes Javier Cardenas, MD, a neurologist at the Barrow Neurological Institute in Phoenix. This adds fuzziness to reckonings of incidence and prevalence.
More troubling is that patients are sometimes misdiagnosed. "A patient with a cerebral contusion may be classified as having a concussion, when in fact the patient's injury is far worse," says Cardenas.
A formal grading system has been difficult to establish in part because of the individual variation among brain injuries. People respond differently to TBIs for a variety of reasons, including even slight dissimilarities in the part of the brain that has been affected and previous conditions, such as migraine or learning problems. Such individual variation is just one of many obstacles to developing treatment guidelines for TBI, which are needed to improve not only care but access to care.
Patients often are discharged prematurely without further postinjury assessment, leaving them at greater risk for reinjury or rehospitalization, according to Wayne Gordon, PhD, a brain injury expert at Mt. Sinai Hospital. Gordon is leading a joint effort by his hospital and the Brain Injury Association of America to develop treatment guidelines for TBI.
Gordon says that for many years the typical length of an inpatient rehabilitation stay for an individual with a moderate to severe TBI was somewhere between three to four months. Now it's about 21 days. The difference, according to Gordon, is insurance coverage and not some "magic bullet" that suddenly improved TBI care. Once treatment guidelines are developed and endorsed by professional organizations and by professionals across rehab disciplines, it will be difficult for insurers to ignore them, he says.
Once treatment guidelines are developed and endorsed by professional organizations and by professionals across rehab disciplines, it will be difficult for insurers to ignore them.
Thoughtfully designed treatment guidelines could smooth the bumpy ride TBI patients and their families have during treatment and rehabilitation. More efforts to develop guidelines have been springing up lately because of increases in private, public, and military funding. Two years ago, for example, the AAN updated its guidelines for sports-related concussions to say that athletes suspected of having a concussion should be removed from competition immediately and not return till they have been evaluated by a health care professional. Many brain injury experts want insurers to step forward and support more research.
"Insurers have a need for research to support the development of their own guidelines," says Cardenas, at the Barrow Neurological Institute, "so it makes sense that they should help to support that research."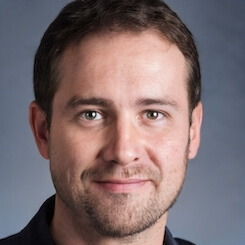 Paul Lendner ist ein praktizierender Experte im Bereich Gesundheit, Medizin und Fitness. Er schreibt bereits seit über 5 Jahren für das Managed Care Mag. Mit seinen Artikeln, die einen einzigartigen Expertenstatus nachweisen, liefert er unseren Lesern nicht nur Mehrwert, sondern auch Hilfestellung bei ihren Problemen.