Sometimes patients are angry. Sometimes it is a symptom of their illness. Either way, nurses are on the front lines of health care and bear the brunt of the physical and verbal abuse from patients; gender may be a factor. In California, hospitals and other health care providers are now required to keep a log of violent incidents and develop violence prevention plans. Federal legislation has been introduced.
Countless people have seen the shocking footage of Alex Wubbels, a nurse at University Hospital in Salt Lake City, being manhandled and led off in handcuffs by a Salt Lake City police detective last summer when she declined to let the officer draw blood from an unconscious patient. She ultimately reached a $500,000 settlement over the incident with the city and the University of Utah, which owns the hospital.
While it might seem like an isolated incident to those who work outside the health care field, violence against nurses is epidemic, with more than 20% of registered nurses and nursing students reporting they'd been physically assaulted and more than half saying they'd been verbally abused over the course of a year, according to a survey by the American Nurses Association. In many cases, the violence is perpetrated by patients or their family members.
Number and rate of fatal work injuries by industry, 2016
Industry
Total fatal injuries (number)
Violence and other injuries by persons or animals
% fatalities by violence or other injuries by persons or animals
Total
5,190
866
16.7%
Trade, transportation, and utilities
1,316
225
17.1%
Leisure and hospitality
298
105
35.2%
Accommodation and food services
202
82
40.6%
Other services, except public administration
223
73
32.7%
Professional and business services
540
72
13.3%
Natural resources and mining
682
54
7.9%
Agriculture, forestry, fishing, and hunting
593
50
8.4%
Manufacturing
318
48
15.1%
Health care and social assistance
117
42
35.9%
Construction
991
40
4.0%
Arts, entertainment, and recreation
96
23
24.0%
Educational services
42
8
19.0%

Source: U.S. Bureau of Labor Statistics, 2017
Fatal occupational injuries by major event, 2016
Source: U.S. Bureau of Labor Statistics, 2017
According to statistics kept by the federal Occupational Health and Safety Administration (OSHA), serious workplace violence was more common in health care than any other private sector industry. The health care and social assistance sector recorded almost eight cases of serious workplace violence per 10,000 full-time employees in 2013, compared with two cases per 10,000 workers in fields such as construction, retail, and manufacturing. Here are some recent examples culled from media reports:
In March, a Utah man was charged with punching a nurse after she tried to prevent him from leaving a hospital.
In February, a patient tried to strangle a Boulder, Colo., nurse with her stethoscope. She lost consciousness. Security guards tackled the patient.
Also in February, a Pennsylvania nurse was sexually assaulted by a patient.
In May 2017, two nurses were held hostage and beaten by an inmate and one was raped at a hospital in suburban Chicago. The inmate got hold of the gun of the sheriff's deputy who was supposed to be guarding him.
In June 2017, a Massachusetts nurse was repeatedly stabbed while assessing a patient.
Given the extraordinary level of violence against nurses, the nurses association launched the #EndNurseAbuse Initiative earlier this year. The American Nurses Association, which represents 3.6 million registered nurses, wants health care professionals to sign a pledge supporting zero tolerance for violence against nurses and also for nurses to feel empowered to come forward to report abuse. "The prevalence of violence against nurses is astronomical. Unfortunately, nurses have been viewed as subservient," says Seun Ross, director of nursing practice and work environment for the ANA. "Nurses don't report it unless it's really egregious, but nurses get abused every day."
Private industry hospitals have seen workplace violence soar, says Bonnie Michelman of Massachusetts General Hospital.
Meanwhile, National Nurses United, the largest nurses' union with more than 150,000 members, is pushing OSHA to adopt national standards to prevent workplace violence in health care. The organization reports that between 2005 and 2014, rates of workplace violence soared 110% in private industry hospitals. There is some question, though, about how much of the increase can be attributed to a greater number of incidents and how much might be the result of better reporting. "It may be a case of better education about reporting it and not tolerating it," notes Bonnie Michelman, executive director of police, security, and outside services at Massachusetts General Hospital and a security consultant for Partners HealthCare. Regardless, violence against nurses is a serious problem that is finally getting some attention.
Taking it out on nurses
Nurses are often the target of the violence that occurs in health care settings for a variety of reasons. For one thing, they are usually the health care professionals that have the most direct contact with patients. In hospitals they work around the clock, so they are with patients and families when they hit low points. Gender is a factor: About 90% of nurses are women, and women are disproportionately affected by violence in many settings.
Many physical or verbal attacks on nurses—and other health care workers—come from patients and their families. "Some patients flip into Dr. Jekyll and Mr. Hyde personality," says Gordon Gillespie, associate professor in the College of Nursing at the University of Cincinnati. "They may not be completely cognizant of what they're doing." Aggressive patients sometimes are suffering from mental health issues or dementia, and the need for psychiatric services exceeds the supply.
Patients can end up staying in the emergency department for many extra hours—or even days, Michelman says. "That can escalate behavior." Violent behavior can be a symptom of a head injury. And sometimes people act out as they come out of anesthesia. Family members and loved ones may lash out when they are upset about the lack of appropriate care or because of the pain the patient is suffering.
Gillespie also sees health violence as symptomatic of a larger social and political climate that has abandoned civility. "Bullying has become regular behavior," he says. "It's considered OK. As that goes up, aggression increases. There's an expectation—'This is what I want, and you've got to deliver.'"
Deborah Burger, co-president of National Nurses United and president of California Nurses United, blames some of the troubles on the health care facilities and health insurers. She says doctors used to order "sitters" for patients: trained nursing assistants who would stay with patients who were confused, suicidal, or combative. But that doesn't happen as much now because of reduced staffing levels and concern about the bottom line. Family members can get angry and sometimes violent when their loved ones don't immediately receive pain medication or get assistance, say, in using the bathroom, Burger says. They don't want to take their frustrations out on the doctors, who order the medical treatment, so nurses become their targets. Cost sharing also stokes resentment, Burger believes. "People are paying thousands of dollars in premiums. They give up so much in order to cover themselves. They are angry." Because they can't take their frustrations out "on the insurance company, they take it out on the staff at the provider. It's the only people they can interact with."
Stiffer penalties
Some health care organizations are actively working to reduce verbal and physical violence. The VA began working on the problem almost 50 years ago, says Lynn Van Male, the director of the behavioral threat management program at the Veterans Health Administration and an assistant professor of psychology at Oregon Health & Science University.
Today, the VHA's Workplace Violence Prevention Program is the largest educational program in the VHA system, with more classes and trainers than any other. All new employees receive web-based training within 90 days of their hire, and those in more risk-prone areas receive additional training, including hands-on training, Van Male says.
The VHA uses data to identify which areas of each health care facility have higher risks for physical and verbal violence. Van Male says staff in an emergency room in, for example, downtown Chicago might get different training from staff working in an emergency room in rural Alabama. "We make sure the training you are getting is relevant to the experience you are having in your workplace. If it's relevant, you're more likely to remember it."
The VHA's program includes training employees to de-escalate violent situations to keep employees, patients, and visitors safe; establishing a system to report patients whose behavior causes concern; assessing if a patient actually poses a threat to staff; and establishing a clinical management plan for treating that patient.
At Massachusetts General, employees receive training on how to de-escalate violence and manage disruptive behavior, according to Michelman. A computerized system allows the hospital to spot trends and identify the most volatile areas of the hospital to determine where resources can be best utilized. Certain music and colors may be used in certain areas of the hospital in an effort to decrease stress.
Currently, nearly three dozen states have stiffer penalties in place if someone assaults a nurse or other emergency medical personnel. In Florida, for example, if someone is charged with assaulting a nurse or other medical emergency personnel, the charge is increased from a second-degree misdemeanor to a first-degree misdemeanor. If someone is charged with battery, the charge would be bumped up from a first-degree misdemeanor to a third-degree felony.
In California, new regulations for violence prevention in health care settings went into effect last year. Health care facilities and other providers (home health care agencies, for example) must keep a log of violent incidents and, starting this year, develop violence prevention plans. The law also requires California hospitals to report violent incidents to the state's worker safety division, commonly known as Cal/OSHA. Similar regulations are needed on the national level, Burger says. "It shouldn't be something political. It should be something everyone can relate to."
That might happen. In March, Rep. Ro Khanna, a Northern California Democrat whose district includes the Silicon Valley, introduced the Health Care Workplace Violence Prevention Act. The legislation would mandate that the federal-level OSHA develop a national workplace violence prevention standard and require health care facilities to develop and implement comprehensive violence prevention plans. In a prepared statement released when he introduced the bill, Khanna said that "health care workers, doctors, and nurses are continuously at risk of workplace violence incidents—strangling, punching, kicking, and other physical attacks—that can cause severe injury or death. This is simply unacceptable."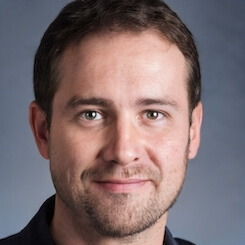 Paul Lendner ist ein praktizierender Experte im Bereich Gesundheit, Medizin und Fitness. Er schreibt bereits seit über 5 Jahren für das Managed Care Mag. Mit seinen Artikeln, die einen einzigartigen Expertenstatus nachweisen, liefert er unseren Lesern nicht nur Mehrwert, sondern auch Hilfestellung bei ihren Problemen.