A conversation with Craig Samitt, MD, CEO, Blue Cross and Blue Shield of Minnesota
Craig Samitt, MD, took the reins as CEO of Blue Cross and Blue Shield of Minnesota in July 2018 after three years as Anthem's chief clinical officer. He was on Modern Healthcare's list of the 50 most influential physicians last year. Here are some excerpts from an interview Editor Peter Wehrwein conducted last month with Samitt at this year's World Health Care Congress meeting in Washington, D.C.
On Minnesota
I think that there is something special in the Upper Midwest. I think there are certain parts of the country that have always had a propensity toward innovation and value. Much of it has been in Wisconsin or Minnesota or California. And so the opportunity to take Minnesota health care to the next level was one of the major reasons that brought me back to the Upper Midwest. I think it has the right substrate to be bolder in driving the transformation. There are some of the highest quality institutions in the country in Minnesota; Mayo, Fairview, Allina, HealthPartners.
On Minnesota BCBS
So the beauty of Minnesota Blue is that we're not so big that we're bureaucratic and slow, but we're not so small that we can't achieve scale pretty quickly. We have nearly 40% market share in Minnesota. Three million members. We're a household name, with the good and bad that comes with that for managed care. So I think we have a significant point of leverage to take what is already a quality state and make it better. The reality of health care in Minnesota right now is we're fourth in the country; fourth best in what I would say is coverage and quality. We're 22nd in total cost of care. I don't think that's good enough.
On the net promoter score and being more like Costco
The best way to describe the net promoter score is that it is all the people who love you minus all the people who hate you. So, if you think about it, you could be as high as 100 or as low as minus 100. Minnesota Blue Cross is the highest health plan in all Minnesota at a whopping 11. That's our net promoter score. Costco, to compare against other industries, is 74. When you go to Costco, you love Costco. You get all of the high quality products you want at Costco—and you can afford them. So what's the equivalent in health care?
On ACOs and value-based contracts
We want systems to accept more than just trivial upside-only ACO payments. I don't want to be so critical as to say that the ACO experiment has failed, because it got people familiar with something a little different than fee for service. But the reality is these ACOs are built on a fee-for-service chassis. I can say I am an ACO by having 1% upside risk, tied to a quality score that I was going to deliver anyway.
Sixty percent of all of what we pay to providers in Minnesota today is in some kind of value-based model. But most of it is upside. So the reality is there's a fallacy in that number. When we use it—and most other health plans use it by the way, including the public companies; I won't name names—but there are some out there saying 60%, 70% of our payments are in value-based care. The question to ask is, "Well how much of your payments have downside or are true population health payments?" For us, it is 2%.
We're having discussions with every major health system [in Minnesota]. I like to think of our strategy in terms of headlines. Within three years I'd like 50% of all of our provider payments to be in risk-based arrangements, upside and downside. It's when you take downside risk that you change your paradigm about how you practice health care.
On health plans becoming management service organizations
[At Anthem] I knew what good care transformation looked like because we were in 30 states. So I could say "here's the practice that reduces unnecessary emergency care. Here is that practice that maximizes generic drug prescribing."
I can put them all together into a single toolkit and I can give it to providers everywhere and I can say, "All right, I love that you're pursuing population health. Here's the roadmap." Health plans are not in the care business—yet—but they can [help] health care systems.
On getting into the care business—and being like Netflix
But what happens if no one wants to change? There's an obsession with fee for service. There's a familiarity with fee for service. There's safety in fee for service. It's hard to get systems to kind of mentally make that pivot. I also have to think about a plan B. What if we become the change we want to see, so to speak?
Blue Cross and Blue Shield of North Carolina is inviting disruptive primary care models that will take risk-based payment and focus on reducing unnecessary care. Blue Cross Blue Shield of Texas is getting into the primary care business. There are a bunch of companies that are getting into primary care that are reinventing primary care, capitated primary care.
I said that we should be more like Costco. The other organization that I think we need to be like is Netflix. Netflix became beholden to their supply chain. So they got into a new part of the supply chain. I'm talking about creating their own content. So if we're beholden to content providers, so to speak—the deliverers of care that are reaping all the benefits of the industry, or not changing—and we want better content, we may need to get into the content business.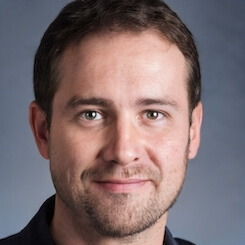 Paul Lendner ist ein praktizierender Experte im Bereich Gesundheit, Medizin und Fitness. Er schreibt bereits seit über 5 Jahren für das Managed Care Mag. Mit seinen Artikeln, die einen einzigartigen Expertenstatus nachweisen, liefert er unseren Lesern nicht nur Mehrwert, sondern auch Hilfestellung bei ihren Problemen.