A newspaper series and a state audit put a spotlight on PBM practices in Ohio. Congress and other states are also looking more closely at what PBMs are delivering to Medicaid health plans.
The business practices that PBMs use to collect a share of the drug industry's profits are coming under close scrutiny like never before, partly because of a drumbeat of investigative news stories over the past year or more.
Among the news outlets leading the charge is Ohio's Columbus Dispatch, which has published more than 80 articles on PBM practices in a series that began early last year and is ongoing. Those stories resulted in a state audit showing the two PBMs for the state's Medicaid managed care plans—UnitedHealthcare's OptumRx and CVS/Caremark—had used spread pricing and overcharged Ohio taxpayers more than $224 million in one year. Spread pricing is the difference between what a PBM charges a payer, in this case Medicaid managed care plans, and what it pays pharmacists to dispense drugs to Ohio's Medicaid members.
The audit showed that PBMs collected $208 million in "spreads" on generic Medicaid prescriptions, or 31.4% of the $662.7 million managed care plans paid for generics from April 1, 2017, through March 31, 2018. During the same period, PBMs got $6.6 million (or 1.1%) on $617.6 million the department spent for specialty drugs and $9.8 million (0.8%) on $1.25 billion for brand-name drugs.
In August 2018, the one-two punch of the audit and the relentless news coverage led the department to tell the state's five managed care plans to end the contracts they had with CVS and OptumRx by the start of this year and replace them with a more transparent pass-through pricing model. Under pass-through pricing, PBMs are paid a set fee per transaction and must pay pharmacists the same amount they bill the state.
Since then, Gov. Mike DeWine ordered the department to rebid its PBM contracts and to use more transparent pass-through pricing. The bid process is underway, and new contracts could be in place by 2021, says Dispatch reporter Cathy Candisky.
In April, CareSource, the largest Medicaid managed care plan in Ohio and the second largest in the nation, announced it was jettisoning CVS/Caremark as the PBM for its 1.2 million Medicaid beneficiaries in Ohio and the 600,000 Medicaid members it has in Georgia, Indiana, Kentucky, and West Virginia. Next year, Express Scripts will take over the CareSource business in all five states. The new contracts require pass-through billing in which Express Scripts will pay an administrative fee rather than make money on the price spread. While CareSource President and CEO Erhardt Preitauer hailed the deal for its transparency, value, and cost control, his comments about transparency didn't quite ring true. CareSource and Express Scripts are keeping the terms of the contract secret. CareSource did not respond to multiple requests for comment by email and phone.
Ohio Attorney General Dave Yost, elected in November, learned the intricacies of PBM payment when he was state auditor.
Secrecy lies at the heart of the problem the public and journalists have in understanding how PBMs work, according to Ohio Attorney General Dave Yost. "The managed care provider is the one that contracts with the PBM, and that contract is opaque," he says. "The expenditures under it are opaque, and in those contracts they have nondisclosure and trade secret provisions and assertions." The result is PBMs divulge few—if any—contract details.
Before being elected attorney general in November, Yost learned some of the intricacies of the PBM business when he worked as the state auditor. It was his audit that documented the spread pricing, especially when it came to prescriptions for generics. Yost's overall findings were consistent with what HealthPlan Data Solutions, a consultant to the Ohio Medicaid department, had found earlier.
The story about the audit was one of the most significant in the Dispatch series. Posted on the newspaper's site under the title Side Effects since January 2018, the series about PBMs and pharmacy costs continues with stories almost every week.
"Readers should care about this," says Columbus Dispatch reporter Cathy Candisky, about Medicaid's payments to PBMs. She uses the word "taxpayer" as much as possible.
A daily newspaper with a circulation of about 147,000 subscribers, the Dispatch has a projects desk for investigations, and its editors have fully backed the Side Effects series, Candisky says. "There's a lot of interest in this project, and we've been given a ton of time and support from everyone in the newsroom." It has paid off. Among the many accolades for the series is the the print journalism award in the prestigious National Institute for Health Care Management journalism contest.
The first story in the series was about how CVS used its marketplace clout in Ohio to push out other pharmacy retailers, a charge CVS denied. The idea for that story came as a tip from a pharmacist, says Candisky, whose beat includes state government and Medicaid. When the series started, she was named to the reporting team along with public affairs reporter Marty Schladen and projects reporter Lucas Sullivan, even though none of them knew much about the arcane world of PBM contracting.
Their reporting also shed light on and helped to eliminate gag clauses in which pharmacists could not explain to consumers that the drug they were buying could cost them less if they paid cash rather than go through their insurer and pay copays and coinsurance.
Some gag rules keep pharmacists from disclosing lower price options to patients, notes Elizabeth Seeley of Harvard.
Elizabeth Seeley, an expert in PBMs from the Harvard T.H. Chan School of Public Health, says some PBM gag clauses have explicitly stated that pharmacists cannot disclose lower prices to patients unless patients ask. "In other instances," she adds, "the PBM contract may have been more nebulous by requiring that all pharmaceutical reimbursement rates be kept confidential without explicitly mentioning patients."
After Ohio killed gag clauses, Congress passed two laws in September that banned such clauses. In October, President Trump signed the laws: one affecting all Medicare beneficiaries and one affecting employer-sponsored and individual coverage.
The newspaper's reporting on the audit, gag clauses, and spread pricing revealed details that are opaque in the contracts health plans have with PBMs. Recognizing that few consumers understand what goes on behind the scenes between PBMs and health insurers, Candisky tries to make readers understand how Medicaid affects taxpayers.
"Readers should care about this," she comments. "So when I write about Medicaid, I use the word 'taxpayers' as much as possible, because that's who pays for Medicaid."
What happened, says Antonio Ciaccia, spokesman for the Ohio Pharmacists Association, is that pharmacists spoke to reporters about how PBMs work despite nondisclosure agreements.
The Dispatch series also raised awareness among state officials. Before the audit, state legislators' eyes would glaze over when Antonio Ciaccia, public affairs director for the Ohio Pharmacists Association, described spread pricing. "In January 2018, our Ohio Department of Medicaid didn't know that spread pricing was occurring in the Medicaid program," he says.
To get consumer and state officials' attention about spread pricing and gag clauses, pharmacists breached their nondisclosure agreements with Caremark and OptumRx. "A bunch of pharmacists essentially violated their contracts to disclose information to reporters to get the wheels in motion to change the system," says Ciaccia. "Ultimately, that led to the state audit." The pharmacists spoke to the Dispatch as confidential sources, and Ciaccia is unaware if any experienced retribution from insurers or PBMs.
Bullseye on the back
What's happening with PBMs and Medicaid managed care plans in Ohio is having a ripple effect. In April, Congress got involved when Senate and House committees conducted hearings about PBM formularies, pricing policies, and rebates.
The National Academy for State Health Policy reports that legislatures in 41 states are considering more than 100 bills to reform the practices of PBMs this year. Legislatures in Arkansas, Louisiana, and New York are considering or have passed legislation to ban spread pricing, Candisky and Schladen reported in a recent article. In California and Oregon, lawmakers are considering bills to increase transparency in PBM contracts.
Ohio's Medicaid officials have told Candisky and colleagues that the problems Ohio has with PBMs are not limited to the Medicaid program. "This is not an Ohio problem, and it's not even a Medicaid problem," she explains. "It's a drug prices problem."
Seeley and Aaron S. Kesselheim, an associate professor of medicine at Harvard, wrote in a recent Commonwealth Fund report that PBMs are reacting to their higher profile and the criticism they've received. Last year, for example, CVS/Caremark said that it would use cost-effectiveness estimates from the Institute for Clinical and Economic Review in Boston when choosing drugs for its formularies. Three months later, Express Scripts announced a new two-tier formulary system in which health plans and employers could use the standard formulary with high list prices and rebates or a new formulary with lower list prices and no rebates.
"As pharmaceutical prices continue to be a stressor on the increased growth rates of health care spending, the PBM industry is primed for change," Seeley says.
Not only is the industry primed for change, but it is under increased pressure to do so. Since Ohio issued the audit report last year, officials from many states have called seeking advice about the steps they might take to reform pharmacy benefit management, Yost says.
"PBMs actually provide an important service," he comments. "The problem is we don't know whether the value of the service is congruent with what we're paying for it." That's why Yost in his new role as attorney general in Ohio continues to investigate the role of PBMs in Ohio.
PBMs may not like it, but it seems that much more may come to light about what used to be an obscure corner of the business of American health care.
---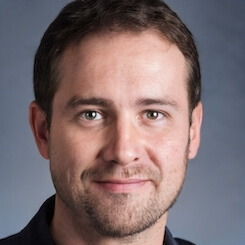 Paul Lendner ist ein praktizierender Experte im Bereich Gesundheit, Medizin und Fitness. Er schreibt bereits seit über 5 Jahren für das Managed Care Mag. Mit seinen Artikeln, die einen einzigartigen Expertenstatus nachweisen, liefert er unseren Lesern nicht nur Mehrwert, sondern auch Hilfestellung bei ihren Problemen.