Now that large companies are adding health information to their benefit portals on the Web, insurers will have to work more closely with them.
Offering provider directories online to employees is now a ubiquitous practice, but years ago, General Electric beat most insurance companies to the punch. Today, GE has put hospital and physician rating tools and other health care applications onto its company's Web-based employee benefits portal. Some of GE's health plans offer similar features, and the company hopes the others will follow suit.
"We experiment with different tools, and if we can prove they work, we expect health plans to adopt them," says Francois de Brantes, GE's program leader for health care initiatives.
While large companies are often the most innovative users of information technology, all sizes of employers are thinking about how best to use the Internet for health care, and that means insurers should be paying attention to the direction they're heading, says Katherine Herring Capps, president of Health2 Resources, a health care consulting company in Vienna, Va. Health2 Resources polled employers and employer coalition executives around the country for a report being released this month titled "How Employers Are Using the Internet To Change Employee Health I-CUE," with I-CUE standing for information to choose, use, and evaluate health care. The study is a follow-up to a survey conducted three years ago.
Employers marry DM to Web
In 2001, most employers were looking to the Internet to manage the administrative functions of providing health care coverage, and much of that has been accomplished, Capps says. The number of employers using information technology for health plan enrollment has risen from 40 percent to 69 percent, and 78 percent of current survey respondents said the most common use of the health care IT is for distributing benefit information and updates. The focus is shifting to care-based functions, Capps says. Of the 14 large companies and more than two dozen employer coalitions that responded to the survey, 31 percent said disease management/care management support would become the most important Web-based health care function (see "Employers Rank Online Tools" below).
Employers rank online tools
Close to one third of employers say disease and care management support will be the most important Web-based health care tool in the future. They were asked to rank the following functions. Percentages cite the number of respondents who ranked the item as most important.
Health and wellness information for employees
14%
Health plan choices
17%
Health plan enrollment and changes based on events
29%
Disease management/care management support
31%
Employment information, including updates and benefit notices
8%
Source: Health2 Resources
The findings show that employers are moving along a continuum of Internet usage, as employers in the first report had cited disease management and care management applications as "later steps in the adoption of an employer-based Internet strategy."
Now companies hope that such applications will help cut costs, according to the report. Educating employees about their health and increasing disease management will be the most important Internet-based applications for managing health care costs, respondents said.
What's significant for insurers, says Capps, is that employers today consider health plans to be vendors that can help them meet their online goals. In the first report, employers did not cite a single health plan when asked to list e-health vendors they were aware of. The list of vendors in the current survey includes several national insurers.
"Health plans were seeing start-up companies really competing to introduce products to employers in areas that might have traditionally been theirs," Capps says.
"They realized that this was a need from a product-development standpoint, particularly as employers move toward consumer-driven health care products and services."
Employers are looking for Internet-based health care functions in five key areas, Capps says: enrollment and benefits changes, disease and care management, decision-support tools, employee education to influence behavior, and health and wellness information, and information about health plans.
Insurers have developed some forward-thinking Internet-based products, says Dale Whitney, corporate health care manager at United Parcel Service. Looking up health care information is the number one reason employees use the UPS employee Web portal, which links to the Web sites of its pharmacy benefits manager and its health plans, he says. Employees use health plan sites to look for physicians, check claims, and get health information.
UPS has developed some features that reside on its Web portal and can be used by all employees. The company employs more than 310,000 people in the United States and 50,000 in other nations. About 90 percent of employees have access to the Internet at home, at school, or through terminals at work, according to the Health2 Resources report. UPS employees, for example, can take a health risk assessment on the company's benefits portal or search a summary description of the overall UPS health plan.
The company also would like to include a personal health record on the portal, and it is talking with a vendor about offering Web-based personalized care management services for all workers, Whitney says.
It's important for those types of products to be the same for everyone, Whitney says. "If I am a UPS employee and I have a Blue Cross plan as my administrator, the care management program should not be any different than if I have Aetna. It should be a best-in-class program no matter who the administrator is."
Like UPS, GE wants to ensure that the majority of its employees have access to the online health care tools it deems important, de Brantes says. "We try to make sure that our employees have fairly consistent access to certain types of information, including information on better managing their health risks." GE's Web portal includes a proprietary prevention program introduced in 2004 called "Health by Numbers." Employees have access to such information as how to cut down on cigarette smoking or increase physical activity to walk 10,000 steps a day. The site also includes best-practice treatment guidelines for specific conditions and diseases.
Second opinion, from afar
Another new health care benefit administered online at GE is the ability of employees to get an electronic second opinion, de Brantes says. Employees who have a difficult or life-threatening condition can consult online with experts at the Cleveland Clinic or through hospitals in Massachusetts that are affiliated with Harvard University. "This is a way that we can ensure employees always get treatment recommendations from the best minds in the country." Treatment plans are almost always changed after receiving second opinions, and in a few cases, employees had not originally been diagnosed appropriately, he says.
GE has taken a strong stand when it comes to online hospital and physician rating tools, which it has on its own portal but would like health plans to incorporate into their provider directories, according to de Brantes. Most of the company's contracts require health plans to clearly identify which hospitals meet criteria established by the Leapfrog Group, the patient safety advocacy organization, by the end of 2005.
"Five years ago, our contract language for health plans said, 'We absolutely expect you to have an online provider directory.' Now, it's moving to, 'We expect you to have information on that provider directory that goes beyond just the demographic or geographic information.'" That's a big transformation, de Brantes says, "And we'll be ecstatic when it's available in the provider directory of every plan that we have."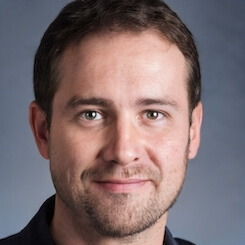 Paul Lendner ist ein praktizierender Experte im Bereich Gesundheit, Medizin und Fitness. Er schreibt bereits seit über 5 Jahren für das Managed Care Mag. Mit seinen Artikeln, die einen einzigartigen Expertenstatus nachweisen, liefert er unseren Lesern nicht nur Mehrwert, sondern auch Hilfestellung bei ihren Problemen.