Three health plans outline steps they are taking to deal with the effects of growing consolidation of providers
Joseph Burns
For Georganne Chapin, a report that hospitals and physicians were wielding increased market power in several cities was not news. The president and CEO of the not-for-profit Hudson Health Plan in Tarrytown, N.Y., was well aware of how much market clout hospitals and physicians have gained in recent years in the suburbs north of New York City.
"The market power among hospitals in our region is a terrible and growing problem," Chapin says. "Under state rules, we are forced to have certain hospitals in our network. If you have to contract with someone, you have no ability to negotiate. You have institutionalized extortion. And that is really truly what the environment is right now with hospitals."
A report last fall from the Center for Studying Health System Change, "Wide Variation in Hospital and Physician Payment Rates Evidence of Provider Market Power," showed that the average inpatient hospital payment rates of four large national insurers ranged from 147 percent of Medicare in Miami to 210 percent of the Medicare rate in San Francisco. (See "Provider Consolidation Often Blamed When Hospital Costs Are Startingly High").
Reviewing data for eight health care markets (Cleveland, Indianapolis, Los Angeles, Miami/South Florida, Milwaukee, Richmond, Va., San Francisco, and rural Wisconsin), the researchers found that in extreme cases, hospitals command almost five times what Medicare pays for inpatient services and more than seven times what Medicare pays for outpatient care. The report is available here: http://www.hschange.com/CONTENT/1162/(link is external).
Variety of methods
In response to being unable to negotiate effectively with hospitals and large physician groups, health plans are developing a variety of methods to contain costs and require hospitals and physicians to focus on improving the quality of care they deliver. They are managing care more closely and introducing bundled payment and incentive-payment mechanisms.
"Our plan serves about 100,000 members in six counties including the northern suburbs of New York City and up into the Catskills region," Chapin says. "Except for Westchester County, there are not very many hospitals. Because we're a Medicaid managed care plan, we are obligated under state law to meet time and distance requirements, meaning we have to contract with certain hospitals in our network. As a result of these artificial requirements that we contract with certain facilities, these hospitals can charge whatever they want. That's the situation we face."
In addition, Hudson Health faces increased hospital consolidation, she says. In a few areas where there used to be two hospitals, they have become a network that constitutes a legal negotiating entity.
"By law in New York, we have to pay 100 percent of the hospital rate, and when the legislature cuts the rates we get for providing care to Medicaid patients, it creates a cash flow and a solvency problem for us," she continues. "Our actuaries say the state's rate is not actuarially sound, but what do we do? Do we complain to CMS [the federal Centers for Medicare & Medicaid Services]? Do we bring an action against the state? I don't think we want to do any of that. We just want to get paid for what we do."
Tremendous clout
Specialist physicians also are consolidating. "Specialists are gaining tremendous clout and, as a health plan, we need specialty contracts, of course," Chapin says. "The specialists are conglomerating into large practices mostly because they need a lot of information technology infrastructure. A two- or three-person ear, nose, and throat practice can't buy the types of electronic medical records they need, which means they can't produce the data they need. The result is that they get courted by very large corporations."
In response to these challenges, Hudson Health Plan manages care as efficiently as possible. "The only thing we can do is try to keep people out of the hospital, which is much better for patients," Chapin adds. "We now have a New York State funded Medicaid pilot project called the Westchester Cares Action Program that integrates medical and behavioral care with social services to manage all the issues that create heavy utilization of health services. Early indications are that people are healthier, happier, and the state is saving money. We are exploring how we can expand this model of integrated care to more members."
Priority Health in Michigan
Another not-for-profit health plan facing similar challenges is Priority Health, which has more than 600,000 members in 65 counties in Michigan. To date, Priority Health has been unable to enter the market in Lansing or the Upper Peninsula, says chief operating officer Mike Koziara. In October, the U.S. Department of Justice filed a civil antitrust lawsuit against Blue Cross Blue Shield of Michigan (BCBSM) alleging that provisions of its agreements with hospitals raise hospital prices, prevent other insurers from entering the market, and discourage discounts. Such agreements probably force Michigan consumers to pay higher prices for their health care and health insurance, the Justice Department said.
Most-favored-nation clauses
The suit challenges provisions known as most-favored-nation (MFN) clauses between health plans and providers that essentially guarantee that no other plan can obtain a better rate than the plan wielding the MFN, the DOJ said, adding that some of the MFNs in this case guarantee the plan an even better rate than given to any other plan or purchaser.
The New York Times reported that Blue Cross challenged the antitrust charges, contending that the federal government was usurping the state's ability to provide affordable health care coverage to its residents. Also, the company said its size benefited hospitals and consumers. Daniel J. Loepp, the insurer's chief executive, said Blue Cross had done nothing wrong, the Times reported.
For Priority Health, selling its benefit programs to employers in certain markets takes time, Koziara says. "It's an increasing challenge," he says. "Lansing is one market and the Upper Peninsula is another where we would like to have our products be accessible. We offer products to employers across the state, but in some pockets it takes more time than we would like."
Priority Health has some approaches to the situation.
Once the company contracts with a hospital or physician group, it works closely with the providers to ensure that they are accountable for the entire cost and quality of care that they deliver, Koziara explains.
"We provide the information they need to reduce the medical cost trend in their communities," he says. "We hold them accountable by explaining what the cost trend has been in that community for several years and recommend they cut that trend to a national rate, such as the Consumer Price Index. When we share that information with the CEOs, they begin to see what their customers [employers] see. By partnering with them to keep that cost trend down, we are educating health system leaders.
"Consolidate all the physicians and all the hospitals you want but at the end of the day if you're not delivering a premium that's affordable and moderating the cost trend, you are not doing your job," Koziara adds. "Intuitively, physician leaders have known this for years but now we're explaining to the executives of hospitals and physician organizations that customers want rates to remain stable or decline and giving them the information they need on costs and quality allows them to have a better economic alignment with our goals. This method of operating needs to evolve but that's the way we're doing business."
To offer more compelling economic incentives, Priority Health is in the second year of a three-year pilot project to use bundled payments for hospital and physician care. Using bundled payments, a plan pays a set price for each patient who has a certain chronic condition or needs a specific procedure. The bundled payment is designed to cover all the costs of chronic care for patients with asthma, congestive heart failure, chronic obstructive pulmonary disease (COPD), and diabetes for one year.
For one inpatient acute procedure (colon resection), the payment covers the entire cost of the episode of care, meaning pre-op, post-op, and the procedure itself. The plan hopes to get participating physicians and hospitals to focus on containing costs while also improving the quality and efficiency of care they deliver.
Efficient care
A bundled payment method is designed to focus providers not on delivering more care, the perverse incentive of fee-for-service payment, but on delivering the most efficient care, Koziara says. "The more you do, the more you get paid."
With bundled payment, if physicians and hospitals deliver care efficiently and the cost of care is lower than the fee, the difference would be a profit.
"This method allows hospitals and physicians to focus on improving quality and reducing costs at a sustainable margin just as every other industry in America does," he says.
Here's an example of how a bundled payment was used for colon resection. After reviewing the costs from providers over several years, Priority Health set a flat fee to cover all of the costs for the procedure. "Normally, when you put all the components together for this procedure you get a lot of variation in cost," he explains. "Let's say the typical cost is $24,000 for a colon resection. There will be some variation, but 80 percent of the volume will be around this number and the rest will fall out into what looks like a bell-shaped curve. When we pay a physician or hospital $24,000 for that procedure, the whole economic construct changes. The doctors and the facility seek ways to reduce costs so they can improve the margin. If you can do it for $1,500, you can align your interests between the physicians and facilities and take out the avoidable and unnecessary costs and thereby increase your margin."
Jordan Battani, a principal in CSC's Global Institute for Emerging Practices in Alameda, Calif., says such innovative payment methods are needed because the traditional techniques are failing. "Health plans should use the tremendous amount of information they have on medical services that have been delivered, prescription history, and lab values," she says. "All that data have been captured to support reimbursement, but it doesn't have to stay there. It could also be used to help hospitals and physicians manage care more efficiently. That's the challenge and the opportunity for health plans."
Priority Health is doing as Battani suggests by using the information it has to foster improvements in efficiency.
BCBS – Minnesota
Blue Cross Blue Shield of Minnesota is doing so as well, as it develops an innovative payment arrangement that takes advantage of what is considered a negative by insurers — market consolidation, says Jim Eppel, the senior vice president for health management and commercial markets. In years past, hospitals and physician groups consolidated to gain market clout, but now these highly consolidated organizations want to demonstrate that they deliver value as large integrated systems of care.
"In Minnesota, we were looking for a way to respond to purchasers who say they are at the end of the line in terms of what they spend on health care," he says. "In addition, the providers and insurers in this market take very seriously the need to reduce the cost of care and were tired of the old negotiation in which we use a percentage increase from the previous year and beat on each other until we get to a number we can live with."
Could evolve into ACOs
He says that many of these integrated care systems could very well evolve into ACOs. "All of these factors led us to create a contractual structure that aligns incentives that facilitate this evolutionary process," says Eppel.
Called the shared incentive approach, this method of payment is built on three-year contracts and is designed to control costs and foster improvements in quality. During the last 18 months, Blue Cross entered into three-year agreements to use the shared incentive payment model with five of the largest hospital and physician organizations in Minnesota: Allina Hospitals & Clinics, Essentia Health, Fairview Health Services, HealthEast Care System, and Park Nicollet Health Services.
Under the shared incentive model, these organizations will receive a base payment rate, as they did under the fee-for-service structure, but over the three years, the focus will shift from guaranteed payments based on volume to financial incentives earned for measurable improvements in quality and efficiency. To identify gaps in quality and opportunities for increased efficiency, physicians from Blue Cross and Park Nicollet reviewed Blue Cross data on care system practices and trends in usage and costs.
He disagrees with those who liken this to capitation. "The shared incentive model is about a broader definition of value; it involves controlling costs and improving quality," says Eppel. "We're measuring costs and quality and keeping those two things in balance through these new aligned incentives contracts or ACO-like contracts. In fact, we look at them as a contractual relationship with a care system that moves down that evolutionary path toward an accountable care organization.
"Under this method of payment, we will use 17 quality and outcome measures that we derived from Minnesota Community Measurement (MCM)," he explains. MCM is a collaboration of medical groups, clinics, physicians, hospitals, health plans, employers, consumer representatives, and quality-improvement organizations that are all dedicated to improving care quality.
"We use community-accepted standards to have the delivery system set its goal for the coming year relative to each measure," Eppel says. "Then, they will be rewarded if they hit that goal."
Eppel did not want to reveal actual numbers. Instead, he describes the program in general terms. "Contract structure has three columns, one for each year of the contract, and in each column are three building blocks," he says. "The bottom block represents the percentage increase over last year's contract, which is called the guaranteed inflator. That percentage is much smaller than it ever was and it trends downward over three years. The middle block represents an additional incentive inflator that we'll pay providers for hitting the quality targets. This is where we use the MCM measures to define a goal for each care system. On the top is the third block, which can get bigger over time because it represents the total cost of care of a patient yearly. We will look for the total cost of care to trend downward from one year to the next, while quality and outcome measures rise. When this happens, the care systems receive additional funding.
For example, adding up all the costs for all patients for one year in one health system could provide a baseline, he says.
"Then if there are savings at the end of one year, everyone can share those savings," Eppel says. "How they distribute that savings is up to them."
To some, Eppel says, this sounds like pay for performance (P4P), but in traditional P4P programs the incentives were not sufficient to create change.
"The percentages in the shared-incentive model are significant enough to drive behavior change, and the reason we know that is that we collaborated to develop this payment model," says Eppel. "It involved physicians and medical directors from both sides, which is among the reasons we believe it will work."
In January, Blue Cross will begin evaluating the results from the first year and by 2013 will be ready to revise or expand the incentive payment model or both, Eppel says.
Joseph Burns is a writer in Falmouth, Mass., who specializes in writing about health care. Contact him regarding this article at JBurns@ManagedCareMag.com.
Will accountable care organizations help providers gain even more market power?
As hospitals and physicians consolidate, they are making it difficult for health plans to negotiate favorable terms in contracts. In addition, the Affordable Care Act, passed last year, calls for hospitals and physicians to develop accountable care organizations (ACOs). Will ACOs further consolidate providers' power?
"There are certainly antitrust concerns that are addressed in the recently issued proposed government rules for ACOs," says Gary Young, a professor of strategic management and health care systems at Northeastern University, and director of the university's Center for Health Policy and Healthcare Research. "There is a lot of concern about how ACOs may potentially lead to increased market consolidation and the federal Department of Justice and the Federal Trade Commission have had extensive discussions about how to proceed on this issue.
"Some industry experts think the market power issue for ACOs could be a big deal," he adds. "But other experts don't agree, as they believe the ACOs could really change the playing field in some dramatic way so that market power is not much of an issue."
Paul Ginsburg, PhD, president of the Center for Studying Health System Change, and one of the authors of the report "Wide Variation in Hospital and Physician Payment Rates Evidence of Provider Market Power," agrees that the FTC will have a role in attempting to prevent ACO contracts with Medicare from increasing provider leverage. "The question is if a provider group has an ACO contract with Medicare, will the providers be able to obtain a designation from the Federal Trade Commission that they are clinically integrated, allowing them to negotiate non-ACO contracts with private insurers?" he says.
"The proposed rule addresses the issue of concentration by establishing market share thresholds for ACOs so that those with larger market shares will have to undergo antitrust review before CMS will contract with them as an ACO. ACOs that have less than a 30 percent market share have a 'safety zone,' but those with a share that exceeds 50 percent will need to obtain review in advance."
Provider consolidation often blamed when hospital costs are startlingly high
Hospitals in some U.S. health care markets have gained such significant market power that they can negotiate rates that are well above — in some cases 147 percent to 210 percent — the rates most hospitals get in highly competitive markets. These higher rates indicate substantial provider power in the market, according to a study from the Center for Studying Health System Change (HSC) in Washington, D.C.
HSC researchers are tracking health care spending in eight markets — Cleveland, Indianapolis, Los Angeles, Miami, Milwaukee, Richmond, Va., San Francisco, and rural Wisconsin — and found that average inpatient hospital payment rates in these markets of four large national insurers ranged from 147 percent of Medicare in Miami/South Florida to 210 percent in San Francisco. In extreme cases, some hospitals command almost five times what Medicare pays for inpatient services and more than seven times what Medicare pays for outpatient care, HSC says.
"Indeed, observers of markets outside of health care would find the degree of price variation stunning," comments HSC President Paul B. Ginsburg, PhD, an economist and author of the study commissioned by the Catalyst for Payment Reform (CPR), a not-for-profit group of large employers.
"The study confirms that many hospitals use their market power to get exorbitantly high private payment rates," says Suzanne Delbanco, CPR's executive director.
To analyze the eight markets, HSC gathered data on contracted payment rates for commercial insurance from Aetna, Anthem Blue Cross Blue Shield, Cigna, and UnitedHealth Group, using the metric of how they compare to what Medicare pays to hospitals and physicians. Last fall, HSC published the findings in a report, "Wide Variation in Hospital and Physician Payment Rates Evidence of Provider Market Power." Here is the link to the report: http://www.hschange.com/CONTENT/1162/(link is external).
One of several factors that affect variation of hospital payment rates is the degree of hospital concentration in particular markets, the report says. But even in markets without high overall hospital concentration, single hospital systems sometimes dominate, and the reputation of a hospital plays an important role as well, the report explains. Some hospitals are so highly regarded that consumers perceive any health plan network as undesirable if the network excludes these must-have hospitals, the report says.
Other factors also play a role. In New York, state regulations require health plans to have some specific hospitals in their networks, making negotiations all but impossible, says Georganne Chapin, the president and CEO of Hudson Health Plan in Tarrytown, N.Y. In Lansing, Michigan, two major systems, Sparrow Health System and Ingham Regional Medical Center (IRMC), have recently reinforced already-strong market positions, HSC says in a report (http://hschange.org/CONTENT/1194/(link is external)) issued in March.
Interestingly, Lansing's health plan market is even more highly concentrated than the hospital sector, HSC says, and Blue Cross Blue Shield of Michigan has taken a commanding position in recent years. Federal authorities have filed an antitrust lawsuit against BCBSM for allegedly engaging in anticompetitive behavior related to hospital contracting.
For all of these reasons, most health plans struggle to compete for business when market power is concentrated.
If you can't beat 'em, buy 'em
Hudson Health Plan, Priority Health, and Blue Cross Blue Shield of Minnesota take some creative approaches to dealing with providers that have become more powerful. It's a problem insurers across the country deal with, and some have decided that the best method is to buy the providers outright.
Humana, for instance, recently purchased Concentra, a company that owns about 300 stand-alone clinics and employs about 1,100 providers, including 650 physicians. (For more on Humana's move, see Plan Watch.)
Meanwhile, UnitedHealth Group and some other large insurers are also taking this route. "United's strategy has stirred little controversy, in part because few are aware of it," notes an article published in the July 1 edition of the Washington Post titled "Managed Care Enters the Exam Room as Insurers Buy Doctors' Groups." The article goes on to say that "word is getting out among potential competitors."
United's OptumHealth subsidiary now runs AppleCare Medical Management and Memorial Healthcare IPA in Orange County, Calif. It also operates WellMed Medical Management, which runs clinics in Texas and Florida.
Meanwhile, Highmark, a Blue Cross & Blue Shield plan, is seeking to acquire West Penn Allegheny Health System in the Pittsburgh area. WellPoint wants to buy CareMore, which runs 26 clinics in and around Los Angeles. Cigna controls a Phoenix medical group that serves patients at 32 locations.
"It's the latest sign that the barrier between companies that provide health coverage and those that provide care is crumbling," the Post article states.
The Affordable Care Act's emphasis on ACOs seems to be one of the drivers of this consolidation. The Post article says that "while hospitals are widely seen as the natural leaders of ACOs, United's strategy positions it to lead the new systems, too…."
Interesting times get more interesting.
— Frank Diamond
---
Our most popular topics on Managedcaremag.com
---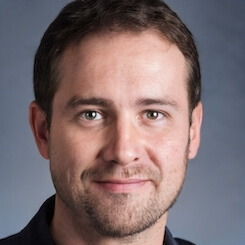 Paul Lendner ist ein praktizierender Experte im Bereich Gesundheit, Medizin und Fitness. Er schreibt bereits seit über 5 Jahren für das Managed Care Mag. Mit seinen Artikeln, die einen einzigartigen Expertenstatus nachweisen, liefert er unseren Lesern nicht nur Mehrwert, sondern auch Hilfestellung bei ihren Problemen.