Health insurers will soon find themselves working with provider organizations that have vastly improved utilization management skills
At the beginning of this year, Advocate Health Care, a not-for-profit integrated provider network with 10 hospitals and 800 employed physicians in the Chicago area, inked an accountable care organization (ACO) network deal with Blue Cross & Blue Shield of Illinois, the biggest insurer in the state, with close to half of the market. Advocate takes money earned from the ACO pact to fund the technology investments needed to cut the cost of care, generating revenue needed to pay for further improvements in the delivery of care, which in turn help gin fresh income. And Blue Cross has a shot at cutting its costs, weeding out wasteful spending as it helps sharpen providers' utilization management skills.
Advocate plans to negotiate similar deals with other insurers.
From a payer's perspective, ACO pacts like the one that Advocate has just signed with Blue Cross look like the proverbial game-changer on payments that health plans have been looking for. Instead of seeing large provider groups expand and simply demand higher payments for fee-for-service unit costs, leveraging their size for bigger payment deals, providers and payers together can focus on reining in the cost of care and sharing the rewards.
The Advocate deal is just one example of why health insurers might actually view the recent acceleration of private practices being absorbed by larger provider groups or hospitals as something more than a threat.
But first, a little more about that trend.
May be a good thing
When Medical Group Management Association CEO William Jessee, MD, talks to his core audience of physicians, he often takes an informal poll.
"I'll ask how many are here in practices owned by a hospital or health systems," says Jessee. "Lately, half the hands will go up. If I had asked that question three years ago, my guess is that it would have been fewer than a quarter."
There's nothing new about the consolidation of physician practices. For years now, solo and other small practices have been gravitating into the orbit of bigger provider groups and hospitals. But the steady beat of mergers that has echoed over the past decade has recently been replaced by a rapid-fire drumroll.
Shifting Balance of Power
It's hard to find precise numbers for the trend toward more hospital-owned physician practices around the country, but it's hard to ignore the sharp spike tracked in the Medical Group Management Association's annual practice survey over the past eight years.
Practices not owned by hospitals or physicians are owned by a variety of groups that include government operations, universities, and insurers.
Source: Medical Group Management Association
"The tempo has accelerated dramatically," says Brett Hickman, a partner in the health industries advisory practice of PricewaterhouseCoopers. Physicians in fields such as cardiology and general surgery are following a migration initially spearheaded by primary care doctors.
"By the middle of this decade, the private practice of cardiology will be extinct," Hickman predicts. "Late this decade, the majority, if not 85 percent to 90 percent, of all physicians will be integrated into some type of system. The kind of private practice of independent medicine we once knew is nearly dead."
Show of hands
That this is good news for those struggling small practices and the huge provider systems that absorb them is evident. That it can also be good news for health insurers isn't so obvious at first, but some plans are making the most of it.
Like Jessee, Hickman also likes to use a show of hands to illustrate where the consolidation trend is headed. At a recent address to a "major medical university in the Northeast" (which he declined to identify), he asked graduating residents who among them was preparing to enter private practice.
"One out of 400 raised his hand."
This new generation of physicians entering the workforce is completely different from the individualists of the baby boom. Younger physicians, says Hickman, don't want to devote huge amounts of time to managing a private practice. They also don't want the risks associated with an independent business. What they want is balance, security, and reliability.
They want a job, and hospitals are hiring.
"It's easier, and less time is required to be employed by the larger system," says Josh Kelley, an analyst for HealthLeaders-InterStudy. "With IT, EMRs, and medical liability insurance, it's simpler for them."
Hospitals, meanwhile, are developing their business to reliably gin a steady source of revenue, and that means ensuring that they bring in a steady stream of patients. But while physicians and hospitals are supposed to be joining hands and pushing ahead together, it's hard to ignore the tension that can lie just below the surface.
"There can be a real power struggle whether the physicians drive this or the hospitals drive it," says Kelley. "There's a lot of jockeying for position. And the hospitals are positioning themselves to be in a stronger position in the ACO model."
For health plans, though, the focus is on collaborating with providers of every stripe. And ACOs offer a unique opportunity to do it with everyone's interests in mind.
Steve Hamman, the Blue Cross vice president for network management who helped fashion the deal with Advocate, says, "From our perspective this agreement appropriately aligns incentives to lower overall the cost trend in health care." If you add the influence Medicare ACOs will wield along with the hefty commercial market that Blue Cross manages in Illinois, "that's enough to invest in the infrastructure to transform the delivery of care."
In other words, if Medicare and a big insurer like Blue Cross both shift to risk-sharing, they can change the whole system of medical care and payments.
Huge change
This new kind of shared risk is much more influential than pay-for-performance alone, says Hamman, because providers share in both the upside and the downside. Doctors can get up to half of every dollar they save. But failure will mean lost revenue.
Simply put, says Hamman, doctors now have "more skin in the game." And with $2 billion in annual Blue Cross provider payments to Advocate hospitals and physicians to factor in, there's a significant amount of money involved.
Blue Cross has a capitation contract in place for its 800,000-member HMO, says Hamman. And it's performed very well. The quality of care is higher than in the larger PPO it operates. Patient satisfaction scores run equal to or higher than the PPO and costs run 20 percent to 25 percent less than the HMO. "Unfortunately," he adds, "it's an HMO, and HMOs have carried a negative perception since the 1980s. How we take what worked well in the HMO and translate it into a PPO is what the Advocate deal is all about."
Blue Cross has a vested interest in seeing this pay off for physicians.
"What we can supplement, as a health plan, to the provider is not just the data but the analytics," says Hamman. "They can have better control over that population management." When physician groups handle the outreach work to patients, making sure that diabetics, for example, are properly managing their health, patient engagement is much higher than when it's contracted out under a disease management pact.
Some of these large new provider groups will be used to create ACOs. And some of the assumptions about pay and positioning that are driving consolidation now are set to undergo a big change.
Integration
ACOs are a hot trend, says Jessee. They are also a lot like unicorns: "A mystical animal with great powers that no one has ever seen. Everyone is attributing mystical things to ACOs and no one knows what they look like. A year ago nobody had heard of an ACO. Now I have a half-dozen invitations to the 'nation's largest conference on ACOs.' There's a different location every week."
It's not hard to see why. Under the reform bill, Medicare has been charged with setting up model ACOs to help fill in the blanks. But some broad strokes are already visible. In a break with past restrictions on physician alliances, the ACO model actively encourages practices to band together, spurring physicians to work together to cut costs and share in the savings with insurers. And some are already striking new deals with health plans.
What makes Advocate a unique model for an ACO, writes Advocate Physician Partners Senior Medical Director Mark Shields, MD, in a recent article in Health Affairs ("A Model for Integrating Independent Physicians Into Accountable Care Organizations"), is its work over the past 15 years creating a broad network of 3,500 independent doctors.
Handwriting on the wall
Advocate is "delivering on best care, in a more consistent way, in a model that enfranchises individual and employed doctors," says John Deane, CEO of Southwind, a division of the Advisory Board Co., a physician practice management consulting company. "This can be a way for independents to stay independent," he adds, "proving that they can offer the kind of quality payers will reimburse at a higher rate." And you can expect to see the steady march of clinical integration continue.
"How do we bring the hospital and doctor together to deliver consistent care at a low cost? There's a prohibition on banding together, but the FTC has enumerated exceptions," says Deane.
Physicians can negotiate collectively by being economically integrated through health system sponsored employment, accepting full-risk capitation or significant financial risk, or being clinically integrated, he says.
Physicians have seen their pay scale erode under these pressures. While the average American worker managed to increase his pay by 18 percent over the past decade, says Deane, primary care physicians have eked out a razor thin 1 percent hike. Even specialists, up 11 percent, are behind the national trend.
"It's very difficult for the hospital to help the physician in private practice because of Stark regulations," says Deane. "Payments may be viewed as a kickback for referral, so it's very difficult to help doctors out. If doctors are employed by hospitals, the hospitals are able to subsidize them."
Right now the consolidation of physician groups and hospitals "is going like crazy," says Hamman. "But what happens after these ACO contracts are over, when the cost savings that could be achieved are accounted for?"
Where does that leave the next round of negotiations about provider pay?
"Nobody's asked that question yet," Hamman notes. Do you wind up with a big provider group that goes back to leveraging its added power into higher per-unit costs?
Or does the discussion change permanently, staying focused on quality, cost containment, and shared benefits?
Whatever the future holds, though, the prospect of looming change is too compelling to ignore.
Doctors "see the handwriting on the wall," says Jessee. "The current fee-for-service system is just not sustainable. They know that something different is going to happen."
"The big message," says Hickman, "is that managing a medical practice where payment was fee-for-service is a piece of cake compared to operating a medical group with some fee-for-service, some gain-sharing, bundled payments, and capitation. A blend of payment types requires a lot more sophistication."
Being part of a larger system, collecting, analyzing and using integrated management systems, will make that easier.
"The end game is capitation," he adds. "The question will be how quickly we can move toward capitation or a full-risk environment in such a way that it doesn't fail."
In the end, says Jessee, the forces driving physician consolidation are leading to a future in medicine that doctors understand all too well. And while the reform bill has helped drive the discussion about ACOs, Jessee says that the government is not the final arbiter of change.
It's the private sector that will drive this trend to its logical conclusion.
"The debate on the reform bill is mostly political theater," says Jessee. "The trend started before formal reform and is likely to continue after the argument. It's driven by the marketplace."
The IT Factor
To get a better idea of how large IT forces would help shape the health care industry, Leonard Fuld, who has done this kind of work for other industries, assembled teams of students from top business schools, including MIT and Columbia, into battlefield forces for one of his signature "war games."
"It's not that the team declares, 'We predict' something," Fuld explains. "The behavior of the team exposes dynamics in the industry. There are arguments back and forth." And there was one question that kept coming back up during the game: Can suppliers of electronic medical record technology sell to all these practices?
But the teams never questioned the doctors' need for new technology.
"Privileges at a hospital will require some form of health care record," says Fuld. The drive toward evidence-based medicine is "baked" into government reform efforts. They need to gather comprehensive data to understand which treatments are working, and payers will demand the data.
"It's the perfect storm of regulation, of cost control, of hospital safety, all really being brought to a boil," says Fuld. "The EMR is another demand being made on the doctors and another cost that many feel is getting beyond their ability to manage."
Bigger provider groups are better positioned to afford the technology they will need to perform.
Most physician practices aren't set up to accumulate cash reserves, says Jessee. At the end of each year any money that hasn't been paid out already is distributed as a bonus, so practices end the year with a zero balance. But when the practice needs hundreds of thousands of dollars to acquire new technology, it has to borrow the money or get all the doctors to take a drastic cut in pay.
"For a hospital system, though, $300,000 is pocket money," Jessee says.
"It's unlikely you will see a complete disappearance of the freestanding medical practice, but there will be more physicians who are part of larger organizations," he says. Some specialties, like dermatology, psychiatry, and plastic surgery, which don't rely on payments from insurers, don't really need to combine forces with larger practices or hospitals. For everyone else, though, the logic is hard to ignore.
Reach Contributing Editor John Carroll at [email protected]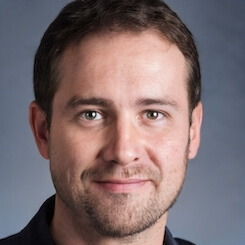 Paul Lendner ist ein praktizierender Experte im Bereich Gesundheit, Medizin und Fitness. Er schreibt bereits seit über 5 Jahren für das Managed Care Mag. Mit seinen Artikeln, die einen einzigartigen Expertenstatus nachweisen, liefert er unseren Lesern nicht nur Mehrwert, sondern auch Hilfestellung bei ihren Problemen.