The PBM industry stands at the intersection of two recent blockbuster announcements. Mergers, acquisitions, and other activities have resulted in a growing number of health plans owning a PBM capability similar to Anthem's in-house PBM IngenioRx. And the Trump administration proposed a rule to eliminate rebates from pharmaceutical companies to PBMs. While every stakeholder in the health care system braces for the impact of these and other potential changes, PBMs will certainly be most affected and are likely to experience pronounced aftershocks that should elicit innovative responses.
PBMs used to be familiar only to insiders. Now they are, uncomfortably, in the glare of an often unflattering spotlight. In April, for example, five PBM executives were called to testify before the Senate Finance Committee.
Many in the industry regard this environment as "open season" that will shake up old arrangements and ways of doing business in the complex, often secretive drug supply chain. Anthem CEO Gail Boudreaux has, for example, promised that IngenioRx will be the opposite of the caricature of PBMs: transparent, user friendly, and not driven by rebates.
These changes in the PBM industry are not happening in a vacuum. Many factors are coming together to drive attention to the increasing share of the health care dollar that is spent on drugs:
Two developments
First, climbing market share of specialty drugs. Specialty drugs are far more expensive than other drugs and target complicated, potentially life-threatening conditions such as cancer, hepatitis, nervous system or blood disorders, rheumatoid arthritis, and autoimmune conditions. Specialty drugs represent approximately 45% of the overall pharmaceutical market spend in U.S. hospitals, and health systems saw approximately 16% growth in the specialty drug market in 2018.
Second, the trend toward personalized medicine is gaining momentum, partly as the result of a growing understanding of the genetics of health and disease. Personalized medicine parses diseases into smaller and smaller subgroups to the point where treatments will be truly individualized, and yet there is no model—public or private—in our current third-party payment system to handle "one-off" custom drug solutions.
Acute diseases are now chronic conditions
Finally, these broader trends all reflect a growing reliance on pharmaceuticals as the way to treat disease—and turn acute diseases into chronic conditions that people live with for decades. Many cancers, heart disease, and HIV/AIDS have followed this path. One byproduct of this turn toward pharmaceuticals is the need for greater clinical coordination between pharmacists and the rest of the health care system. Moreover, millions of Americans have multiple diseases, leading to polypharmacy with patients taking many prescriptions. A pharmacist can help quarterback polypharmacy to steer patients away from dangerous interactions.
PBMs have been criticized as middlemen. But Anthem's decision to make an early exit from its relationship with Express Scripts while maintaining a temporary PBM relationship with CVS Health and building up IngenioRx demonstrates an important point. It shows that for all the criticism aimed at PBMs, they provide a necessary function.
That a large insurer would integrate a PBM internally is not new. For example, UnitedHealth Group owns OptumRx. This has happened before and will likely happen again as the market adjusts itself to the acquisition of the three largest players.
The emergence of new PBMs, whether inside or outside an insurer, should drive new solutions and the development of new models. While it may take Anthem some time to grow its capabilities, certainly it hopes to improve the quality of service and the cost to their members.
Diversity works, and the PBM space could use more of it. The bottom line is that PBMs can play an important role in the pharmaceutical supply chain and are positioned to protect consumers and save them out-of-pocket costs.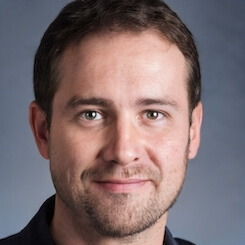 Paul Lendner ist ein praktizierender Experte im Bereich Gesundheit, Medizin und Fitness. Er schreibt bereits seit über 5 Jahren für das Managed Care Mag. Mit seinen Artikeln, die einen einzigartigen Expertenstatus nachweisen, liefert er unseren Lesern nicht nur Mehrwert, sondern auch Hilfestellung bei ihren Problemen.