The American College of Emergency Physicians has proposed a payment model that would have ED physicians tracking patients for 30 days after discharge. CMS is mulling it over.
Emergency physicians are in an awkward spot when it comes to the value-based payment revolution. The emergency department is a potent symbol of old-fashioned, fee-for-service medicine—it's expensive to run and it's there, in part, to funnel patients into the hospital. These attributes have no place in the utopian vision of an efficient, high-quality, caring system that de-emphasizes expensive inpatient care and is supposed to swap out volume for value.
But the U.S. health care system remains very far from any utopian version of itself, and ED doctors find themselves seeing the same patients over and over, for any number of reasons: substance use or mental health issues, poorly controlled chronic illness, lack of access to primary care, or simple misunderstanding that the ED is meant for emergencies, not earaches.
So emergency physicians are looking for better ways to serve frequent patients and use payment policies to support a new and different role: as stewards of patients not just during the few hours they are in the ED, but for days or weeks afterward to ensure a successful handoff to the next, most appropriate type of care.
This idea gained a crucial boost in September 2018 when a technical panel that reviews alternative payment models for Medicare recommended approval of an advanced APM proposed by the American College of Emergency Physicians. Their proposal is to have emergency physicians track patients with certain conditions for 30 days after they leave the emergency department to ensure there is follow-up and coordination of care.
ACEP hasn't reached out to private insurers about its ED payment model—yet, says Jeff Davis, the organization's director of regulatory affairs.
ACEP is in a holding pattern, waiting to see if CMS chooses to adopt its model. The Physician-Focused Payment Model Technical Advisory Committee (PTAC) has forwarded 10 of the models proposed by various physician groups including ACEP. CMS has not yet adopted any of them outright, though it did use several PTAC-endorsed primary care models as the basis for its new Primary Care First proposal.
ACEP leaders remain optimistic, even though CMS hasn't yet acted on their initiative. "We're very hopeful this will be adopted," says Jeff Davis, ACEP's director of regulatory affairs. "This would be a shift in how a lot of emergency physicians practice today, and phase in their ability to take on risk. Many emergency physicians are ready to make that shift."
Mixed reviews on ED VBC
But it's tricky to bring care coordination and population health into the ED. Emergency physicians are constrained both by time—the urgency of their patients' needs—and by the federal EMTALA law, which requires them to care for all comers, no matter the severity of their condition. The ED is detached from the rest of the system in many ways, often with a separate medical records system and a historical cultural divide between emergency medicine and other specialties.
Emergency medicine and population health experts have mixed views on applying value-based payment strategies to the ED, according to research published in the American Journal of Emergency Medicine in July 2018. The authors interviewed a dozen leaders in those fields about the future of alternative payment models. The general opinion was that they seem inevitable, but nobody was quite sure how it would work. Among the comments they reported: "I think they are going to be inordinately difficult to put in place;" "It's going to take years and years and years;" "[It's] where the future is, and I believe it's where the future in reimbursement is going to be." Another noted signs of the inevitability of change, such as contracting requirements for emergency medical groups to work with hospitals on quality programs that payers increasingly require.
Some of the comments focused on emergency medicine being a relatively young specialty that got "squeezed out when it comes to reimbursement" and is stuck with the problems that result from a fragmented health care system. "I strongly believe that the emergency physician is a passive recipient of a system failure elsewhere," one interviewee said.
Downside risk
Emergency medicine has been around for as long as there has been medicine. Injuries and disease often need treatment fast. But as a separate specialty it was created just 40 years ago. It has had to fight its way to respectability by painstakingly building its own foundational research base along with techniques and skills that are specific to emergency care. The ED may once have been a place where primary care doctors could moonlight for extra cash, but in most urban hospitals, board-certified specialists now run the show.
As a specialty with something to prove, it hasn't sat well when big national payment policy changes get rolled out and leave emergency medicine largely unmentioned. MACRA, which set up a new Medicare payment system for physicians, has had little to offer emergency physicians. Soon after MACRA passed in 2015, ACEP's leadership put together a task force to find a role for their members.
"We wanted to figure out how we could develop a model that recognizes the very important role emergency physicians play as the gatekeepers for the hospital," says Davis.
ACEP's PTAC model, dubbed the Acute Unscheduled Care Model (AUCM), would make emergency physicians who participate eligible to receive a 5% Medicare Part B payment bonus paired with downside risk that could mean paying penalties, capped at 10% to 20%. The model also includes performance metrics and reimbursement for care coordination, post-discharge visits, and certain telehealth services.
Reimbursement rates would be tied to a target price based on three previous years of that hospital's claims along with an amount for the ED visit and all costs incurred for 30 days after discharge. PTAC members questioned the benefit of basing a hospital's target price on its own history rather than setting a regional or national benchmark to move faster to save Medicare money. The ACEP representatives said that over time and with accumulation of more data, such benchmarks could be set but that initially hospitals would simply be working to reduce their own costs.
ACEP suggested that the model be used for episodes of four high-volume conditions: abdominal pain, chest pain, altered mental status, and syncope. These constitute "the bread and butter of our lives in the emergency department," said Randy Pilgrim, MD, CEO of Schumacher Clinical Partners, co-chair of ACEP's APM task force, during ACEP's presentation to PTAC in September 2018.
Of the 150 million encounters U.S. emergency physicians will have in a year, almost all are for acute and unscheduled care. Many come with vague symptoms; about 80% are sent back home and 20% hospitalized, either on observation or full admission, Pilgrim told the panel. Emergency physicians are largely responsible for those decisions, Pilgrim said, but are limited by the traditional limited scope of their purview.
"We think we ought to extend our reach into our patients' lives," he said. "Frankly, we do it anyway. Right now, we do it when they bounce back to us and we see them again. We want to be more meaningfully involved with them in a cost-effective way and in a way that engages them better."
While following patients for 30 days past a visit might seem a stretch, the ACEP representatives said their members are comfortable with it. "The emergency physicians involved in this effort didn't really have many concerns about 30 days as long as they had the right infrastructure because we see patients come back all the time within that seven or 30 days, or we see patients who had additional testing that may or may not have been necessary if we can communicate better," said another ACEP representative, Susan Nedza, MD, chief medical officer for AIM Specialty Health, during PTAC's consideration of the ACEP model.
One potential point of friction pointed out by PTAC member Robert Berenson might be emergency medical groups who would have a financial incentive not to admit patients and hospital administrators who still need to worry about "heads-in-beds" economics.
Pilgrim responded that those conflicts can arise currently, and that they are resolved in each hospital using the protocols developed by physicians and administrators at each individual hospital. He also noted that any emergency medical group practice that wants to participate in the APM would need to have these conversations with their hospital administrators before taking that step.
In the end, PTAC voted to recommend the model to CMS, with two of the nine members urging it be given high priority. CMS has not said when it might take action on any of PTAC's recommendations.
Emergency medical groups interested in moving into value-based care will need to learn the ropes of coordinating care. Some of that is already taking place, such as Washington state's "ER is for Emergencies" program. It began in 2012 as an effort to address the core problems of frequent ED users—those with more than five emergency visits a year. Now every hospital emergency department in the state is involved, and the concept gets support from the state Medicaid program, which pays up to 1% in bonuses to hospitals that provide frequent ED users with care plans.
Participating EDs can share patient care plans using a common IT platform that is also linked to the state's prescription monitoring database. The system shoots an alert to each provider who prescribed opioids in the past six months if a patient on the receiving end of a prescription is treated for an overdose.
Along with building an extensive case-management program for frequent users, the program also digs down into data to address other high-utilization diagnoses, such as seasonal visits for children with earaches and upper respiratory infections. Armed with that information, the program pilot tested projects with county officials to provide families with education on what to do when their child gets sick.
ED innovation on the federal level includes a forthcoming CMS pilot for emergency-response agencies. The Emergency Triage, Treat, and Transport (ET3) Model is a voluntary, five-year payment option that revises Medicare payment policy to ambulance companies, giving paramedics more flexibility over where their patients can be transported (see "911 Doesn't Need To Mean a Trip to the ED").
Laura Medford-Davis, MD, a Baylor University emergency medicine physician, co-authored a 2016 paper suggesting ways emergency physicians could work in a more integrated way with primary and subspecialty colleagues. She says she expects continued progress in getting the ED looped into value-based payment, but it may be slow. "After testing [the new ET3 model] and ACEP's new Acute Unscheduled Care model over the next five to seven years, I could envision a model that brings in elements of both to tackle a longer continuum of care," she said in an email responding to Managed Care's questions.
Private payers can play a role in bringing value-based care into the ED, says Laura Medford-Davis, MD, of Baylor University. Think incentives.
Meanwhile, EDs can be investing in the building blocks of value-based care: robust health information exchange; hiring case managers, care navigators, social workers, and other specialists in care coordination; and building partnerships with community organizations that help patients with nonmedical social issues, such as housing, food, and transportation.
While Medicare and state Medicaid programs have been doing the early heavy lifting on value-based care in the ED, Medford-Davis believes there is a role for private payers. "Private payers could also work with EDs to build new incentives ranging from population-based quality measures to more holistic total cost of care models," she said.
ACEP hasn't yet reached out to insurers to promote its payment model, waiting for CMS to adopt it first. "We do think it is applicable beyond Medicare," said ACEP's Davis. "But we want to make sure we have all our ducks in a row first."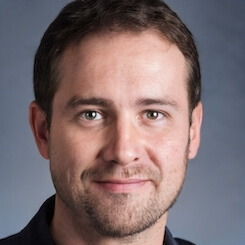 Paul Lendner ist ein praktizierender Experte im Bereich Gesundheit, Medizin und Fitness. Er schreibt bereits seit über 5 Jahren für das Managed Care Mag. Mit seinen Artikeln, die einen einzigartigen Expertenstatus nachweisen, liefert er unseren Lesern nicht nur Mehrwert, sondern auch Hilfestellung bei ihren Problemen.