Insurers and pharmaceutical companies want ICER to umpire debates about drug prices. But some question the cost-effectiveness calculations of the Boston not-for-profit and its dependence on QALYs.
The Institute for Clinical and Economic Review (ICER), a small band of economists and health services researchers in Boston, is emerging as the nation's go-to source for cost-effectiveness calculations and as a voice of reason on what the price of a drug should be, not simply what the market will bear.
This year alone, ICER will dig into new therapies for peanut allergy, depression, type 2 diabetes, arthritis, cardiovascular disease, three different neurological conditions, and more. Each of its evaluations weighs the evidence for a treatment's clinical effectiveness, compares it to other options, and puts a price on its worth.
Health insurers are paying attention, and drug manufacturers are afraid to look away. ICER's methods—and, in some cases, the organization itself—have their opponents, but its timing seems to be right. Drugs are winning FDA approval based on limited evidence from early-phase clinical trials about how well they work, while drugmakers are charging prices that, just a few years ago, would have been unthinkable.
"ICER is responding to real needs in the marketplace," which is why it has become so visible, says Peter Neumann of Tufts Medical Center.
Paying those prices without knowing the added benefit over existing therapies is neither smart nor sustainable. "ICER is responding to real needs in the marketplace, which is why they have become as visible as they have," says Peter Neumann, director of the Center for the Evaluation of Value and Risk in Health at Tufts Medical Center in Boston.
As an independent not-for-profit organization, ICER has no authority over anybody, so its power only comes through its ability to influence. For its evaluations to matter, drug manufacturers must fear that payers will refuse to pay for a drug that ICER decrees to be unreasonably priced.
There has not been a definitive showdown yet, but David Whitrap, ICER's vice president of communications and outreach, says ICER is gaining traction.
His first example comes from the New York State Legislature. In a bid a couple of years ago to get control over its Medicaid budget, New York lawmakers authorized state regulators to seek steep discounts from manufacturers of high-priced drugs if the state's Medicaid drug budget exceeds a certain threshold. If a drugmaker balks, ICER's evaluation of the drug's price will be part of a public discussion of how much the drug is worth and what New York's Medicaid program should pay for it.
The process was tested in 2018, when the state sought discounts for 30 drugs from 16 pharmaceutical firms. Only one refused; the other companies all lowered their prices, and New York's Medicaid program is saving $175 million a year.
"Those renegotiations were anchored by ICER at the tail end of the discussion," Whitrap says. That's a diplomatic way of saying that ICER's evaluation gave New York Medicaid officials some important leverage with the drugmakers.
Another example of ICER's influence: Some drug manufacturers are proactively seeking ICER's take before they set a drug's price, hoping to win a preferred berth on payers' formularies.
Regeneron and Sanofi did so in 2017 before launching Dupixent (dupilumab) for atopic dermatitis at $37,000 a year, a price that an ICER assessment said would make the drug a "good value."
The two companies turned again to ICER in 2018, when they worked out an agreement with Express Scripts regarding Praluent (alirocumab), a PCSK9 inhibitor used to treat high cholesterol. Invoking ICER's evaluation of the drug's worth, the parties agreed that Express Scripts will pay about $4,000 for Praluent instead of the original $14,000 asking price. In turn, Express Scripts simplified the prior authorization process so that more eligible patients could access the treatment with less administrative hassle.
ICER immediately issued a statement: "This sort of grand bargain—a win-win-win for manufacturers, payers, and patients—is a model for the rest of the industry to contemplate."
Homing in on drugs
As the prices of treatments have soared, so has the interest in studying their cost effectiveness. Between 1990 and 1999, an average of 34 cost-effectiveness analyses were published each year; between 2013 and 2017, the annual average rose to more than 700, according to Neumann's research.
2014 is the year Gilead Sciences shocked patients and payers alike by introducing its Sovaldi (sofosbuvir) treatment for hepatitis C at a cost of $84,000. Five years later, that price seems almost quaint, but at the time it rocked the industry.
ICER was founded in 2006 by Steven Pearson, MD, a UCSF graduate who was an adviser to CMS during the George W. Bush administration.
Shortly thereafter, ICER kicked into action. The organization was founded in 2006 by Steven Pearson, MD, a former special adviser on technology and coverage policy at CMS during George W. Bush's second term. Pearson got his medical degree from the University of ­California–San Francisco and topped that degree off with a master's in health policy and management at Harvard. He is a visiting scientist in the Department of Bioethics at the National Institutes of Health and has published more than a hundred articles on various aspects of America's health care system. His total compensation in 2017 was $481,846, according to ICER's 2017 990 IRS form, which can be found on ProPublica's Nonprofit Explorer website.
In its early years, ICER opined on a wide range of topics—community health workers, obesity management, palliative care—without a particular focus. In 2015, the Laura and John Arnold Foundation gave ICER a $5 million grant, and it started to zero in on drugs and their prices.
"That really allowed us to start covering the waterfront in terms of new drug approvals," Whitrap says. "Payers and policymakers could, for the first time, rely on knowing that if there is a drug of note being approved by the FDA, there's also likely going to be an ICER assessment of that drug that can factor into their decision making."
The foundation gave another $14 million in 2017, which helped put the organization on a secure financial footing, and ICER's staff has doubled in size from 15 to 30 employees in the past few years. It is producing at least a dozen reports a year, and they find a ready audience. A 2019 survey of payers and prescription benefit managers conducted by Dymaxium, a technology company that supports formulary decision-making, found that more than 75% of the 534 respondents are using ICER reports to help evaluate products.
"When we first met the ICER folks, we very quickly saw that we were kindred spirits, basically going down the same road," John Watkins, formulary manager for Premera Blue Cross, said in a presentation earlier this year.
Premera, serving Washington and Alaska, uses ICER reports to support development of its value-based formulary. The "Essentials" formulary, as it is called, includes three standard copay tiers—preferred generics, preferred brands, preferred specialty drugs—while drugs get stuck on the fourth tier—nonpreferred—if they are deemed to be low value.
When Premera's P&T committee meets to consider formulary decisions, relevant ICER reports are presented for consideration.
"It is absolutely a consideration that we look at but we do not make definitive formulary decisions based solely on the ICER findings," says Margaret Browne, Premera's director of pharmacy. "We think that those evidence-based reviews can help the health care system really understand what drugs work … but we also conduct our own independent analysis."
Insurers can use ICER to look at the relative value of different drugs, consultant Gary Owens says, and might decide Drug A has more value than Drug B.
By the standards that ICER uses, many—perhaps most—new therapies winning approval from the FDA are deemed to be not cost effective at the prices drugmakers put on them. That doesn't mean health plans should refuse to pay for them, says Gary Owens, a medical management and pharmaceutical consultant. Rather, it means they should push back with formulary placement and price negotiation.
Most insurers are using ICER evaluations to compare the relative value of competing therapies and thereby slot each one into a preferred or nonpreferred formulary tier, says Owens. Or to restrict use through prior authorization or a step-therapy requirement. Or to negotiate price with a drugmaker.
"They don't use ICER to say, 'Wow, the drug's not worth the price, so I can't cover it,'" Owens says. "But they can use ICER to look at the relative value of different drugs and say, 'Drug A appears to have a higher value than Drug B because of what ICER says.'"
One insurer has taken ICER's work one step further. CVS Health last year announced a new benefit design for self-insured employers in which any newly launched drug that does not get a breakthrough designation from the FDA and surpasses an ICER-calculated cost-effectiveness threshold can be designated as a noncovered benefit.
CVS Health is using this benefit design for its own employees, Whitrap says. To date, the process has not eliminated any drugs from coverage, but the protocol for doing so has been established.
"Their goal is not to exclude any of these drugs from coverage; it is to have more leverage in their negotiations so they would work with the manufacturer to get a net price within that cost-effectiveness range," Whitrap says.
Questioning QALYs
At the heart of ICER's evaluations are two concepts that furl brows. The first is the quality-adjusted life year, a measure of health that considers both length and quality of life. In QALY parlance, a year of perfect health is assigned the value of "1" while death equates to "0." The value of health states between 1 and 0 is derived from surveys of patients, caregivers, and others.
Cost-effectiveness experts and health service researchers have long embraced the QALY as the best way to measure health. But the concept is unfamiliar to most patients and families—and uncomfortable to some health care stakeholders.
That includes David J. Michelson, MD, a neurologist at Loma Linda University Health who served as a clinical expert for a recent ICER evaluation. Michelson frequently sees patients who lead happy, productive lives in a wheelchair, despite their initial beliefs that they could never endure paralysis. In his view, reducing a person's life to a QALY number is both inaccurate and offensive. "[The patients] just changed their expectation in the trajectory for their life," he says. "They no longer see paralysis as a state 40% better than death or something like that."
Exactly right, says Bruce Pyen­son, a principal at Milliman, the actuarial consulting firm. The Pharmaceutical Research and Manufacturers of America (PhRMA) hired Milliman to critique ICER's approach to evaluating drugs, and Pyenson thinks the QALY concept is too fuzzy to be used in any mathematical calculation.
"As actuaries, we want to see quantities that are objective, and QALYs are inherently subjective and not concrete," he says. "Using QALYs as a metric—or rather, holding them out as a metric for what is purported to be objective comparisons—is deeply flawed."
Patient advocates fear QALY-driven calculations will threaten an individual patient's access to a therapy that might work very well for that individual, and they may very well be ICER's most vociferous naysayers.
That is, unless you consider Congress, which made QALY consideration against the law for some uses. The ACA prohibits the use of QALYs (or similar measures) to determine coverage or payment policy in the Medicare and Medicaid programs. And the Patient-Centered Outcomes Research Institute is not allowed to conduct cost-effectiveness analyses; thus, the institute created specifically to compare the effectiveness of treatments can't use one of the few internationally recognized pharmacoeconomic tools for doing so.
The other big sticking point for ICER critics is ICER's use of cutpoints for determining a drug's value. ICER uses QALYs to create a cost-effectiveness ratio for the therapies it evaluates. If a drug will treat at least 10,000 patients in the United States, a therapy with a cost-effectiveness ratio more favorable than $50,000 per QALY is designated as "high value" while a drug rated at $175,000 or higher per QALY is deemed to be "low value." Drugs with cost-effectiveness ratios between those thresholds are referred to committees of clinicians, patient representatives, and health economists, who vote to decide whether the drug is low, intermediate, or high value.
For drugs used to treat ultra rare conditions (a prevalence of fewer than 10,000 people in this country), ICER also calculates a benchmark for cost effectiveness of up to $500,000 per QALY. And all ultra-rare therapies, regardless of their cost-effectiveness ratio, get a committee vote.
"By and large I think they're in the right place for now, but some people criticize it for being too high and others criticize it for being too low," Neumann says. "This is something that we are going to keep debating."
In early May, ICER announced that it was looking for suggestions on how to improve its value-assessment framework, which includes other factors like the overall effect of a drug on the country's health care spending. The announcement said any revisions will be made final in December and applied to ICER's reviews in 2020.
The next NICE?
Owens thinks the important question is not what ICER's influence is now, but what it might be in the future—particularly if CMS ever used its evaluations to influence coverage policy.
"Will ICER ever become the U.S. equivalent of NICE?" he says, referring to the United Kingdom's National Institute for Health and Care Excellence.
Pearson, the ICER founder, was a visiting fellow at NICE earlier in his career, and the two organizations use a similar method for evaluating therapies. The big difference, of course, is that NICE is a government agency that uses its evaluations explicitly to ration health care services so they come under an annual budget. Owens draws the contrast with the United States: "We still have a society that feels that we can pay for everything for everyone in health care, even though the reality is that is getting harder and harder to do."
Of course, a lot of that money is wasted. Pointing out that Medicare spends up to $6.5 billion per year on low-value services, the Medicare Payment Advisory Commission (MedPAC) last year did a major review of cost effectiveness as a concept and ICER as a promulgator. Its conclusion was nothing if not cautious: Linking coverage and payment to cost effectiveness is one of many policy tools that Medicare should consider adopting to reduce the use of low-value services.
ICER's influence would grow "exponentially" if the U.S. moves to a single-payer system, says Eric Buzby, an associate actuary at Milliman.
At Milliman, associate actuary Eric Buzby suggests that an entity like ICER could emerge as an agency with significant influence over what health services are covered, as seen in the United Kingdom. "In the scenario that we would move to a single-payer system, the influence of an organization like [ICER] can grow exponentially," he says.
In the meantime, says ICER's Whitrap, if the government is not going to evaluate what a drug is worth, somebody has to do it.
"We're hoping to fill that gap," he says. "Without that, I think the U.S. health system would just become more dysfunctional than it is right now."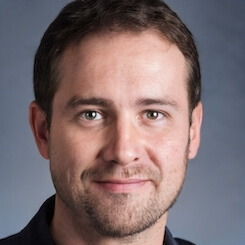 Paul Lendner ist ein praktizierender Experte im Bereich Gesundheit, Medizin und Fitness. Er schreibt bereits seit über 5 Jahren für das Managed Care Mag. Mit seinen Artikeln, die einen einzigartigen Expertenstatus nachweisen, liefert er unseren Lesern nicht nur Mehrwert, sondern auch Hilfestellung bei ihren Problemen.