Pharmaceutical companies still hold important cards when it comes to negotiating prices, but that may change with new ways of measuring value.
CMS, large employers, policymakers, and health plans are determined to move from a volume-based delivery system to one based on value. The focus of this transformation largely has been new payment mechanisms that emphasize cost savings, such as those involving ACOs, bundled payment programs, and financial-risk arrangements. CMS also has offered care physician payment incentives for patient management and coordination services.
Mechanisms for determining value and facilitating the implementation of value-based practices exist in Canada's technology assessment programs and several European systems, such as the United Kingdom's National Institute for Health and Care Excellence. In this country, there are countervailing forces to overcome. The American delivery system is a competitive, free-enterprise system that is focused on growth instead of value, and the trend toward clinical integration and hospital employment of physicians is characterized by employment contracts that base physician compensation on productivity, not quality, according to a recent study by Rand and the American Medical Association.
Additionally, government agencies have constraints on their ability to drive value. CMS is prohibited from negotiating drug prices in Medicare Part D. The federally funded Patient Centered Outcomes Research Institute, which funds comparative effectiveness studies, will not consider projects that involve evaluating costs.
The need for a formal value assessment framework is particularly relevant in the pharmacy sector, which is characterized by rising prices for existing medications and astounding prices for some new ones. "We are in a situation where new medications are demanding premium pricing even when the new drug may not perform any better than existing alternatives," says Andy Behm, a vice president with Express Scripts. In this country, drug manufacturers have the primary opportunity and most leverage in determining value through the prices they set. Exhibits A, B, and C are the recent price increases by Turing Pharmaceuticals, Valeant Pharmaceuticals, and Mallinckrodt. All three purchased rights to existing medications and immediately jacked up the price by as much as 5,000%. Turing was booted out of the Biotechnology Industry Organization. Valeant took a beating in a Senate hearing and saw its stock price plummet from $252 in August to $90 at the end of November. Undoubtedly drug manufacturers are now sensitized to pricing issues, but they still possess considerable pricing power.
Still, the pharma sector has important characteristics that lend themselves to measuring value and creating value-based payment mechanisms. The American Society of Clinical Oncology (ASCO) and the Institute for Clinical and Economic Review (ICER), a Boston not-for-profit group that evaluates medical technologies, are developing value-based tools that take advantage of the fact that there are standardized price information about drugs and a rich supply of efficacy and safety data generated by clinical trials.
ICER has created a program it calls Emerging Therapy Assessment and Pricing (ETAP) to provide consistent reviews of the value (price, outcomes, and affordability) of new drugs. The organization says the goal of the program is to provide objective information that allows health plans, PBMs, and providers to negotiate prices with drug manufacturers.
Quality-adjusted life years
ETAP is designed to evaluate drugs in terms of quality-adjusted life years (QALY) and the potential impact of the new drug on national health system expenditures. ICER has followed the World Health Organization's lead on the value of an additional year of life and adopted thresholds at $100,000 per QALY and $150,000 per QALY as the expenditure that is justifiable to achieve an incremental year of life.
ETAP also goes one step further and provides a "value-based price benchmark" for each therapy, which is the price at which the drug will not have a negative impact on national health care expenditures, based upon the cost of the drug and its expected utilization. The standard for negative impact is based on societal willingness to pay, which assumes that society would prefer health care costs to grow at a rate that is close to the growth rate for the overall economy.
ICER plans to produce 15 to 20 new drug reports over the next two years near the time of their FDA approval. Its first draft report on the PCSK9 inhibitors was released in September, with a revision in October. The report set $2,177 as the price at which each of the two approved PCSK9 inhibitors—alirocumab (Praluent) and evolocumab (Repatha)—would not have an excess impact on national health care expenditures. The annual list price for those two drugs is about $14,000.
In the October revision, ICER calculations showed that when PCSK9 inhibitors were priced at $14,000 annually, their QALY value came out at between $275,000 and $300,000. The prices that would achieve cost-effectiveness thresholds of $50,000, $100,000, and $150,000 per QALY are, by ICER's reckoning, $3,166, $5,404, and $7,735, respectively.
Value framework
ASCO is developing a treatment valuation tool that will aid oncologists and patients in making value-based treatment decisions at the point of care. The group published its cancer care value framework in the August 10 issue of the society's Journal of Clinical Oncology. The framework is based on three factors taken from the Institute of Medicine's list of six elements of quality: clinical benefit (efficacy), toxicity (safety), and cost (efficiency). ASCO picked them because they can be objectively measured and are usually reported in the outcomes of clinical trials.
The organization says the framework has been developed as a physician-guided tool to help doctors and patients and to promote shared decision making. The framework has two versions, one for advanced cancer and the other for potential curative treatment. Each framework awards or subtracts points for clinical benefit as measured by survival, disease progression, and toxicity. The advanced disease framework looks at overall survival, progression-free survival, and response rate. The curative framework looks at the overall survival hazard ratio and disease-free survival. Toxicity is measured by the standard severity criteria for adverse events.
The clinical benefit and toxicity points are combined with bonus points for palliation of symptoms and treatment-free intervals to generate a net health benefit (NHB) score. The NHB is combined with the cost of therapy.
ASCO's tool is still in development. During an open comment period it received more than 400 comments from oncologists, patient advocates, payers, the pharmaceutical and biotech industries, and policymakers. ASCO says the feedback from cancer patients and survivors, affirms that individuals with cancer want clear information about the clinical benefits, toxicities, and costs of different treatment options.
In October, the National Comprehensive Cancer Network (NCCN) released its own tool for incorporating value into treatment decisions. It uses "evidence blocks" to provide a graphic summary of the relative value of the efficacy, safety, and affordability of cancer drugs. The goal is to give clinicians and patients an intuitively pleasing visual representation of the relative value of different cancer therapies.
These tools address two important elements in the transformation to a value-based delivery system. ICER's tool works at the macro level, measuring drugs against their effect on total health system expenditures. The tools from ASCO and NCCN are designed to be useful at the micro level and to bring cost into the picture as clinicians, patients, and their families weigh treatment choices.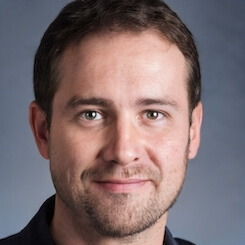 Paul Lendner ist ein praktizierender Experte im Bereich Gesundheit, Medizin und Fitness. Er schreibt bereits seit über 5 Jahren für das Managed Care Mag. Mit seinen Artikeln, die einen einzigartigen Expertenstatus nachweisen, liefert er unseren Lesern nicht nur Mehrwert, sondern auch Hilfestellung bei ihren Problemen.