A distinct correlation has been found between the number of complaints about Medicare Advantage plans and the number of customers withdrawing from these plans. Here are four steps health plans can take to reduce customer complaints, improve Medicare star ratings, and lower member attrition rates.
CMS created the Five-Star Quality Rating System to drive improvements in Medicare quality—and to help consumers and caregivers easily compare the performance of Medicare Advantage (MA) plans. With 53 measures of quality and the customer experience, the rating system has been cited as a key strategy for health plans in retaining and expanding their customer base because higher star ratings can attract more Medicare beneficiaries. Four- and five-star rated plans are also eligible to receive quality bonus payments.
One of the rating system's most informative measures is the C30 measure of complaints about the health plan. Members can register concerns with CMS about any aspect of their health plans, ranging from insufficient benefits to poor customer service. For MA plans, keeping complaints to Medicare low and achieving higher Medicare star ratings are essential goals in meeting consumer expectations and retaining customers. The C30 measure can be a beacon of light to health plans in evaluating their performance, indicating where the other 52 measures are falling short and helping plans to transform their operations over all for a better customer experience.
More complaints means lost customers
Healthpocket.com, a website that compares and ranks health plans for consumers, looked at the contracts of 448 MA plans. Their results show that the average attrition rate for two-star plans was 22% and for five-star plans it was only 2%. The website also found that plans with more complaints to Medicare lost more customers. www.HealthPocket.com, "Medicare Enrollee Lapse and Complaints Strong Predictor of Plan Quality." Customer complaint rates are clearly strong indicators of health plan quality and important to Medicare beneficiaries in plan selection.
To build on these findings, Ernst & Young further analyzed complaints to Medicare for four- and five-star plans. Our goal was to better understand how these organizations are maintaining fewer complaint rates, lowering attrition rates, and achieving higher Medicare star ratings.
What follows are key findings from our research and four action steps for responding more readily to customer concerns, improving customer perceptions, and boosting star ratings throughout your enterprise.
1 Focus on quality and consumer perception
Findings: Our analysis found plans with a four- or five-star Medicare rating also had high ratings in Consumer Assessment of Healthcare Providers & Systems (CAHPS), the CMS patient experience survey, and other customer-service-related surveys (for example, the J.D. Power surveys of health plan members). For these higher-rated plans, the pursuit of quality is not a separate effort, siloed from others, but an integrated, high-priority initiative commanding attention throughout the organization.
Different galaxies: How major health plans compare on stars and other key dimensions
UHC
Humana
Kaiser
Aetna
WellPoint
Cigna
Highmark
BCBS of Michigan
WellCare
Health Net
Number of MA/Medicare Advantage Prescription Drug (MAPD) plans
89
60
9
54
41
23
3
2
16
6
Number of prescription drug plans
3
2
0
6
2
2
1
1
1
0
Types of plans
Health maintenance organization
✓
✓
✓
✓
✓
✓
✓
✓
✓
✓
Preferred provider organization
✓
✓
✓
✓
✓
✓
Point of service
✓
✓
Private fee-for service
✓
✓
✓
Change in number of plans for 2014 star-rating year versus 2013 star-rating year
Removed
7
20
1
0
2
2
0
0
0
0
Introduced
7
6
0
30
17
11
0
0
4
1
Ratio of members/plan (MA/MAPD)
35k
38k
133k
19k
15k
18k
113k
150k
18k
40k
Number of states where MA/MAPD plans are available
51*
52†
10
51*
52†
51*
54‡
54‡
11
4
Number of regional coordinated care plans
7
1
0
0
1
0
0
0
0
0
2014 CTM§ star rating
2.73
2.75
4.65
3.77
2.13
2.82
4.33
4.64
2
3.15
*Includes D.C.; †includes D.C. and Puerto Rico; and ‡includes DC, Guam, Puerto Rico, and Virgin Islands.
§Complaints to Medicare.
Source: Centers for Medicare and Medicaid Services, cms.gov
Action steps
Here are steps health plans should take to continually gauge quality and consumer perception:
Conduct parallel surveys and analysis, including yearly comparisons and adjustments based on their Medicare star ratings.
Focus on quality and consumer perception to improve member enrollment and retention.
Build closer relationships with providers and create incentive plans for providers to collect data at the member level.
Develop outreach-centered metrics aligned with their programs and business-to-consumer focus.
Include cost and benefit impact across all measures while shaping a clear strategy for data management.
2 Develop an integrated governance structure supported with data
Findings: Plans that received a four- or five-star rating for the C30 measure have several organizational features in common, including a structure with a governance model that is integrated not delegated. A centralized senior marketing team exists, evaluates star metrics across the enterprise, and includes liaisons who are aligned with functional areas but connected to the overarching organization across all contracts.
Another common theme is a comprehensive strategy for mitigating star challenges and prioritizing the process to acknowledge improvement steps across all functional areas.
We have also noticed that successful organizations have a proactive alignment of engagement initiatives with enterprise-wide quality and efficiency program strategies, such as Lean Six Sigma, to drive quality, improve operational efficiency, and confirm that all initiatives are moving in the same direction.
Action steps
Here are steps health plans should take to develop an integrated organizational structure for improving their customer complaint ratings:
Create a governance committee to establish an overarching vision, provide oversight and instill accountability for the stars initiative.
Develop cross-functional teams, aligned with star ratings and given defined authority and responsibilities, to collaborate on integrated, star-focused improvement initiatives.
Unify multiple business unit activities and initiatives across operations that can influence star ratings, making sure all projects and decisions taking place in discrete departments are screened for their impact on the other parts of the enterprise and ultimately on the customer.
Review mitigation strategies to evaluate their likely impact across all measures.
Prioritize all measures and initiatives to identify key areas that require resource and capital investments.
3 Improve data and analytics
Findings: Most plans that received a four- or five-star rating for the C30 measure are focused on improving data and analytics and using data to support overall decision making on how to raise star scores. With a focused and automated analysis, forecasting, and reporting approach, plans can more readily identify and prevent low-performing star measures, including C30.
Commonly used tools include integrated and structured data and analytics designed to provide actionable insight for C30 and all other measures, data and analytics geared to "foresee and prevent" rather than "detect and mitigate," and a sound infrastructure and a mature process for aggregating and reporting data (with integration at the member level).
We have also found that successful health plans don't limit themselves to health care. They look at other industries and how businesses in those sectors use data-driven customer analysis techniques and tracking methods developed (such as those used in retail and commerce) to understand customer trends and segments. What's more, they take the additional step of including data-driven customer analysis techniques in a benefit analysis that captures and measures star-related campaigns and activities and integrates data with member information. Robust data management and analytics enable demographic analysis at the member level, accompanied by detailed reporting to target key populations with a consumer-centric focus on benefits.
Action steps
Here are some steps health plans should take to improve their data and analytics:
Review the current process for data management, assessing data completeness, integration, granularity (the ability to drill down to the member level) and integrity.
Set clear priorities for the key data that will be the most actionable and will fuel both short- and long-term efforts to improve metrics.
Use data to create insights, make decisions, and integrate lessons learned into the operating model to interact with your members in a more customer-centric way.
Use customer-focused initiatives to help identify consumer segments and target outreach efforts using key data to support increased star ratings.
4 Minimize the complexity of the Medicare contracts portfolio
Findings: MA plans that scored a four- or five-star rating on measure C30 have many similar characteristics. These include a low number of contracts (less than 10 contracts), a high member-to-plan ratio (100,000-plus members per plan), and a low number of plans offered in a single state (less than three plans per state).
Additionally, these plans had minimal changes in the number of plans offered and did not offer any regional plans. By minimizing the complexity of their Medicare contracts portfolios, health plans can focus on the specifics of plans being offered and be more nimble when it comes to adjusting plans so they meet member needs and deal with their requests whenever possible.
Action steps
Here are some steps that health plans should take to minimize the complexity of their Medicare portfolios and maximize the flexibility of their offerings:
Assess the volume and performance of each of their Medicare contracts.
Review plans with low member-to-contract ratios and consider consolidating plans to increase efficiency, which could improve quality.
Evaluate the number of plans offered in a single state.
Assess and track the effects of plan changes as they impact measures.
Use data to inform future plan changes.
From stars to strategic customer service
High rates of complaints to Medicare are correlated with high customer attrition rates and have a direct, negative impact on Medicare star ratings. To keep the number of complaints low, MA plans need a coherent, multifaceted approach that focuses on quality and consumer perception, uses integrated governance, takes a data-driven approach to decision making, continuously improves data and analytics, and minimizes the complexity of their Medicare contract portfolios. Such a strategy can reduce the number of complaints and drive up Medicare star ratings.
Those are important outcomes. As an added benefit, health plans may also achieve other worthy goals, including gains in operational effectiveness, greater member loyalty, and more success in signing up new members.
We are in a new age of customer engagement. That means health plans must pay attention to what their members need and want from their health plan.
Vanessa Pawlak is a principal at Ernst & Young LLP and on the firm's Advisory Health Care Sector team. The views expressed here are hers and do not necessarily reflect the views of Ernst & Young LLP.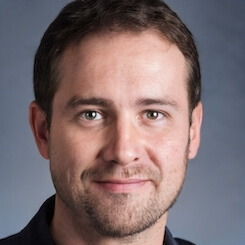 Paul Lendner ist ein praktizierender Experte im Bereich Gesundheit, Medizin und Fitness. Er schreibt bereits seit über 5 Jahren für das Managed Care Mag. Mit seinen Artikeln, die einen einzigartigen Expertenstatus nachweisen, liefert er unseren Lesern nicht nur Mehrwert, sondern auch Hilfestellung bei ihren Problemen.