With videoconferencing, text messaging, email, and the good old phone call, a treatment method that "spent many years in the desert" has now reached an oasis of acceptance—and savings may result.
Sure, Cigna spokesman Joe Mondy is paid to talk about telemedicine—even to sing its praises now that the insurer has a contract with MDLIVE to provide the service to some of its customers. But Mondy is also a first-time user who talks about the experience with the conviction of a convert.
During the heart of this spring's brutal allergy season in Connecticut, his eyes were nearly swollen shut. Mondy called his family doctor, and the news was both what you would expect and what you wouldn't want to hear: No appointment was available for a day or two. "I might have been blind by that time," Mondy says, joking—but not completely.
So he dialed into MDLIVE, Cigna's telehealth provider, from his office phone. After discussing his symptoms, the doctor on the other end of the line prescribed eye drops. They worked almost instantaneously. Sight restored. Blindness averted. And Mondy didn't have to miss any time at work.
The spokesman for Cigna couldn't have scripted the experience any better. "Telemedicine doesn't replace visits to the doctors, but supplements them," says Mondy, as if reading from the script.
Strong positive signals
Telemedicine has been talked about and talked about. But, aside from some early adopters and a few special situations, it's largely been on the fringes of the day-to-day reality of American health care.
"Nothing really moved for many, many years," says Ido Schoenberg, MD, chairman and CEO of American Well, a Boston telemedicine company and one of the top companies in the sector. "We spent many years in the desert."
Telemedicine could help a doctor spot that a congestive heart failure patient has gained some extra weight, says Ido Schoenberg, MD, CEO of American Well. A more effective diuretic could be ordered; an ED visit, avoided.
But that seems to be changing—perhaps enough to point us to a whole new way of delivering health care. Some smart money seems to think so: Schoenberg's company and other leading vendors (Teladoc in Dallas and Doctor on Demand in San Francisco) have raised tens of millions of dollars in the past year from investors betting on telemedicine's future. Towers Watson and Deloitte chimed in last year with glowing assessments. Drawing on a survey of 1,000 employers, Towers Watson said the percentage of companies offering telemedicine as part of their health benefits was expected to increase to 37% this year from last year's 22%. Deloitte predicted that the number of telemedicine visits (broadly defined) conducted around the world would reach 100 million in 2014. In the consulting firm's estimation, fully half of the roughly 600 million in-person visits to general practitioners that Americans and Canadians make each year could be conducted via telemedicine.
Percentage of employers offering telemedicine to employees
Of course none of this would be happening unless someone were paying for it, and one by one and step by step, both the public and payers are deciding that telemedicine is worth covering. Late last year, Anthem said it would start offering telemedicine services to its Medicare Advantage members in a dozen states. Highmark, the Pittsburgh-based insurer, started covering web-based visits with DermatologistOnCall this year. UnitedHealthcare is the most recent insurer to join the cresting trend. This spring, it began providing coverage for virtual doctor's visits to members in self-funded employer plans. Starting next year, the service will be rolled out to the other plans, including those sold in the individual market.
Some of telemedicine's cheerleaders see CMS as being more foe than friend because, by law, fee-for-service Medicare payment for telemedicine is restricted to certain circumstances (although Medicare Advantage plans are free to make their own decisions about telemedicine coverage). Under CMS rules, the providers can be anywhere, but the beneficiaries receiving the service can't be at home or at work, as Cigna's Joe Mondy was. Instead, they must be in a hospital, a clinic, a physician's office, or another "eligible facility" during the interaction. Moreover, that facility must be in a rural area. The rationale underlying these rules is that telemedicine is only necessary for people who can't get to the doctor in person because of distance.
But CMS does seem to be stepping gingerly toward a broader, more accepting view of telemedicine. For example, organizations participating in its Next Generation ACO program will be allowed to provide telemedicine services without the cumbersome rural or institutional restrictions. CMS also made some adjustments to its 2015 reimbursement codes for remote patient monitoring that some see as friendly to telemedicine. The agency also added seven new telemedicine procedure codes, including those for annual wellness visits and psychotherapy.
Telemedicine seems to be coming into its own for a variety of reasons; as they say, success has many fathers. There's the instantaneous, digitized zeitgeist working in its favor: Americans have grown accustomed to conducting many interactions remotely and online, so why not get your heath care that way? That brainy phone in your hand is so whip-smart that it can handle complicated health information without breaking a digital sweat. Physicians are in short supply and, therefore ,in-person appointments are hard to get—and that is only going to get worse. A recent report by the Association of American Medical Colleges predicted that there will be a shortage of between 12,500 and 31,100 primary care physicians by 2025, and specialists are expected to be even scarcer. Even with physician extenders like nurse practitioners and physician assistants in the picture, telemedicine can be a more efficient way for a physician to see patients.
Worry that telemedicine will make health care impersonal and further erode the doctor-patient relationship is legitimate and deeply felt. At the same time, there's a growing body of literature that shows that telemedicine can improve health outcomes. One of the best examples is "telestroke," the remote evaluation and diagnosis of stroke. With increasingly sophisticated communications technologies, neurologists can diagnose a stroke patient in an emergency department hundreds of miles away and order treatment with intravenous tissue plasminogen activator (tPA) if need be. Several studies have shown that treatment rates with tPA increase after telestroke programs are put in place, and there's good evidence that early treatment with tPA improves stroke outcomes.
For payers, cost is a huge factor. Well-delivered telemedicine can presumably (yes, there's some question about the strength of the evidence for cost saving) prevent trips to the emergency room. Even cutting down on the number of visits to physicians' offices could yield some savings. And in an era when ACOs, bundled payments, and other arrangements are shifting financial risk to providers, cost-consciousness is no longer limited to the payer side of the payer–provider divide.
3 different categories
Amid the enthusiasm, there is some confusion about exactly what we are talking about when we talk about telemedicine. The terms telemedicine and telehealth are often used interchangeably, although some insist rather pedantically that telehealth is broader and takes in all of health care while telemedicine should be reserved for when the delivery of clinical medicine is involved. The tele– in telemedicine conjures up images of videoconferencing, but pretty much any form of electronic or digital communication can wind up in the telemedicine bucket: E-mail, text messaging, apps, the telephone call.
The American Medical Association's 2014 telemedicine policy divided telemedicine into three parts as the Romans did Gaul: interactive services, remote monitoring, and store-and-forward. Not everyone is going to follow this taxonomy, but it's a helpful way to organize a definitionally challenging subject.
With interactive telemedicine, there's real-time interaction between the provider and the patient. The encounter can be handled over the telephone or by way of video chat and can have a wide range of uses, including diagnosis, consultation, treatment, patient education, and care management. Although video chatting would seem to be desirable because it is the closest to an in-person encounter, many people prefer to use the phone for telemedicine, perhaps because they are more at ease if they are not being watched, particularly by a doctor who is working for a telemedicine company that provides call-in services.
The use of interactive telemedicine has taken root, and last year about 800,000 patients made use of telemedicine consults, says Jonathan Linkous, CEO of the American Telemedicine Association (ATA). "In the last two years, it's gone beyond the tipping point," he says. "It's convenient. That's what patients want."
With remote monitoring, medical professionals can monitor a patient from afar. Telestroke is one example, although remote monitoring is also often used to manage chronic diseases, such as asthma, congestive heart failure, or diabetes. Patients make use of devices at home to record indicators such as their blood pressure and blood sugar levels. Smartphones and smartwatches have apps that are automating both the taking and the sending of several kinds of measurements.
Naturally, telemedicine vendors hawking their wares to payers tout the money-saving potential of remote monitoring for chronic conditions. Schoenberg, at American Well, presents the scenario of the congestive heart failure patient under telemedicine's watchful eye. Say the monitoring showed that he was gaining weight. That could be a symptom of edema, which would prompt his physician to consider switching him to a more effective diuretic. An expensive hospital admission might be avoided.
The third category, store-and-forward telemedicine, involves the transmission of medical data, such as images, to a physician for assessment. This is commonly used by specialties such as radiology and pathology. The AMA says the practice can provide diagnostic and therapeutic assistance for patients who lack timely access to specialty care.
What payers are doing
With UnitedHealthcare's new service, members can make video-based virtual visits around the clock through their smartphone, tablet, or computer for assistance with minor medical ailments, such as bronchitis and sinus infections. In effect, it's low-cost urgent care but with a different delivery system. Members can choose among in-network health care providers from Doctor on Demand, NowClinic, and American Well. UnitedHealthcare aims to offer consumers "access to a network of virtual care providers in a way that is similar to how they access care through traditional bricks and mortar," says Karen Scott, senior director of product and innovation.
Anthem Blue Cross and Blue Shield introduced LiveHealth Online in 2013. Members connect via two-way video chat for nonemergency care from board-certified doctors who are licensed in their state. More than 40% of doctor-patient consultations occur using mobile devices. The service is available for members in 11 of the 14 states in which Anthem operates. In the other three, the state medical board or state law either prevents telemedicine in general or does not allow a doctor to prescribe medication after a virtual visit, says John Jesser, vice president of provider engagement and cost of care for Anthem Blue Cross and Blue Shield. He says Anthem has found that typical telemedicine users are busy moms, tech-savvy young adults, and business and leisure travelers. If someone calls in with an emergency, he or she is directed to the emergency room.
"In five years, this will just be a common way people get care," John Jesser, head of provider engagement at Anthem Blue Cross and Blue Shield, says about telehealth. "The fact it's so portable is very powerful."
About 13 million Anthem members currently have access to telehealth services, and that number will increase to almost 20 million by the end of the year. Jesser's crystal ball: "In five years, this will just be a common way people get care." The mobility of telemedicine is one reason why it is poised to take off, in Jesser's opinion. He recounts the story of a woman with depression who left her office and went to her car to call LiveHealth Online from her smartphone. The physician she spoke with immediately renewed her prescription for antidepressants. "The fact it's so portable is very powerful," Jesser says.
A telemedicine visit costs Anthem members $49, but they could pay less out of pocket, depending on their health plan. "It's one of the least expensive ways you can consult a doctor," Jesser says. If someone has a $10 copayment for a doctor's office visit, he or she would have the same copay if using a telemedicine provider. When a patient whose insurance covers telemedicine uses the LiveHealth Online app, a claim for reimbursement is automatically filed.
Without telehealth, where would patients have gone?
Cigna's MDLIVE offers consumers in the insurer's self-funded or employer-sponsored health plans the ability to connect to a physician via the telephone or using video. To ensure continuity of care, the details of the telemedicine consultation are then passed on to the patient's primary care physician. A virtual visit costs Cigna $38, Mondy says. In comparison, an office visit typically costs $65 to $85, while a visit to an urgent care clinic costs $160.
At Meritus, an Arizona-based cooperative that offers health insurance both on and off of that state's health exchange to both individuals and businesses, both members and employees can access telehealth services through MeMD. No one is charged a copayment for making use of telemedicine for minor health care matters, says Veronica Piotrowski, vice president of Meritus, because "sometimes a copay can prevent people from seeking care."
In its 2014 report on telemedicine, Towers Watson says telemedicine has the potential to generate more than $6 billion annually in health care cost savings. That's undoubtedly a high-end estimate based on the assumption that every employee and his or her dependents will take full advantage of telemedicine services. In fact, Towers Watson and others have noted that there's a horse-to-water problem with telemedicine currently: Employers and health plans may offer telemedicine services, but relatively few employees actually use the service. Still, realistic estimates suggest that there are savings to be had from telemedicine. Contrarians point out that telemedicine will add yet another health service and not necessarily achieve the reduction in utilization of other health care services needed to offset the new added layer.
Hospitals employing telemedicine
Jeffrey Levin-Scherz, MD, lead of Towers Watson Health Management practice, sees telemedicine services as helping to solve American health care's access problems by meeting the demand for urgent and emergency care. He expects word of mouth to win people over to telemedicine's ways. Once one employee uses it and has a good experience, he or she is likely to share that experience with coworkers, friends, and family: "The social buzz actually will drive more volume of services to telehealth," says Levin-Scherz.
Top medications that consumers would want to get online instead of in person
When telemedicine fosters continuity of care and care coordination, "we are likely to see savings from reducing existing redundancies that occur as a result of fragmentation," says Jack Resneck Jr., MD, a member of the AMA Board of Trustees. It can also help providers manage care for patients with chronic conditions and assist with early diagnosis and treatment, he adds.
"As systems become more interoperable, telehealth technologies will allow for integration with a patient's electronic health record," says Jack Resneck Jr., MD, of the AMA.
Telemedicine is already a major force in the Veterans Administration system. During the 2014 federal fiscal year, more than 690,000 patients in the VA system received care via telemedicine, and the number of veterans making use of such care is increasing by about 20% each year. A VA report from fiscal year 2013 says that more than 40,000 telemedicine patients were being treated for chronic conditions, allowing them to remain at home rather than needing long-term institutional care. Overall, more than 144,000 veterans made use of what the VA calls "home telehealth,"which reduced hospital admissions by about a third in 2013.
Static on the line
The AMA has expressed some reservations about telemedicine and has called for a "valid physician-patient relationship" to be established.
"We want patients with an acute problem like a sore throat to have more options about how they seek care and communicate with their doctor," says Resneck. "But it is important that care is coordinated, safe, and high-quality." To further that, he says the physician should have access to the patient's medical records.
The AMA wants telehealth consultations to be coordinated with patients' existing physicians, Resneck says. "As systems become more interoperable, telehealth technologies will allow for integration with a patient's electronic health record, improving care coordination across all of a patient's health care providers."
The ATA's Linkous says many of the concerns hinge on the issue of a prior relationship between a patient and physician. "There's widespread agreement that if a patient has already seen a physician, you can do a lot of services over the telephone," he notes. Video, though, allows a doctor to see the patient and possibly some signs and symptoms. "How much a physician can do by telephone is a debated topic," Linkous says.
The Texas Medical Board made headlines this spring with rules that were widely viewed as fencing in telemedicine. However, a federal judge ruled that the medical board's decision was anticompetitive and prevented it from taking effect.
Another problem for telemedicine is state licensing laws that restrict a physician from practicing medicine—even the "tele" variety—across state lines. The Federation of State Medical Boards' Interstate Licensure Compact may remove that obstacle in some states.
As telemedicine usage becomes more widespread, do the traditional bricks-and-mortar physicians need to worry that they will go the way of video rental store?
Researchers at Rand have said telemedicine could reduce the demand for physician services by as much as 25%. Physicians and other providers may need to hustle up and adapt.
American Well has introduced what it calls Telehealth 2.0, which allows physicians to use telemedicine to provide care and follow up with their patients. Practices pay a monthly licensing fee for use of the service. Using the new app for providers, the physician can initiate the call. A doctor's office can send a patient an invitation to speak with the physician. The app also allows the physician to review data from a patient's biometric devices. "The provider can be available anywhere, any time," Schoenberg says.
Work-weary physicians may wonder if that is such a good thing, but that kind of accessibility is part of the connected, convenience-first times we're living in.
After 28 years of publishing, our last issue of Manage Care was December 2019.
While sad, we have much gratitude for the many writers, editors, researchers, reviewers, salespeople, and advertisers who kept us going and made Managed Care a standout publication. And not to be forgotten, we thank you for reading our publication and visiting our website.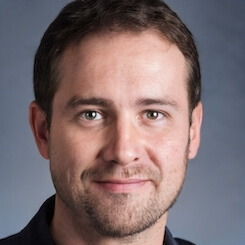 Paul Lendner ist ein praktizierender Experte im Bereich Gesundheit, Medizin und Fitness. Er schreibt bereits seit über 5 Jahren für das Managed Care Mag. Mit seinen Artikeln, die einen einzigartigen Expertenstatus nachweisen, liefert er unseren Lesern nicht nur Mehrwert, sondern auch Hilfestellung bei ihren Problemen.