One of the purposes of health care reform was to create more competition, and the recent spate of acquisitions works against that.
Four of the big five commercial health plans have lined up suitors for merger. Aetna and Humana have paired up in a $37 billion cash-and-stock deal, and Anthem wants to buy Cigna for more than $54 billion. But Wall Street isn't too excited about these maneuvers, and that's a sign that investors think the regulatory landscape for health insurer tie-ups could be more of a minefield than a lovers' lane.
How else to explain that Anthem is buying Cigna in a combination cash and stock deal equaling about $188 a share, when the Cigna stock was trading at about $30 less than that price? Or that Aetna's stock price has muddled around $115 despite some analysts projecting it would reach $150? Or that stocks of health insurance companies have remained flat overall since the Supreme Court's King v. Burwell ruling that upheld subsidies for policies sold on the federal government's version of the health exchanges?
For commercial plans, the ACA giveth and the ACA taketh away. Jay Angoff, former director of HHS's Office of Consumer Information and Insurance Oversight and now a Washington lobbyist, said at a briefing for reporters held a few days before the Supreme Court ruling that the Dow Jones Industrial Average has increased 67% since the passage of the ACA, but the top five publicly owned health insurers have seen their stocks rise an average of 250%.
"What a bonanza, what riches this law has created for the insurance industry," Angoff said—and who would disagree?
But that bonanza may be tapped out. Let's take a deeper dive into some of the regulatory issues these mergers will encounter.
David Balto, former policy director for the Federal Trade Commission and now a Washington attorney who specializes in consumer and public interest advocacy, thinks these health insurer mergers will face "a pretty tough reception" at the Department of Justice (DOJ)—and the ACA is why.
Mergers among huge insurance companies "would be a giant step backward for many of the things that have been achieved through the Affordable Care Act," says David Balto, a former policy director for the FTC.
"The purpose of the Affordable Care Act was to attempt to rein in the anticompetitive practices and deceptive conduct by health insurers," he says. "It was based largely on the finding that health insurance markets were highly concentrated and that consumers suffered because of that. I don't think that's changed much."
Of course, the ACA is President Obama's signature legislation, and as long as his appointees are occupying the DOJ antitrust offices about seven blocks from the White House, any perceived threat to its objectives will get close scrutiny.
"Competition among health insurers and the availability of affordable health insurance has been one of the cornerstones of the Obama administration," says Barak D. Richman, a professor at Duke Law School. "To a large degree that's what the exchanges are all about, and in that sense the Obama administration, from the White House on down, would take this merger activity very seriously."
That's not to say the administration will block the activity outright, but "competition among health insurers will be a policy priority, as it has been," Richman says.
It's complicated
With these mergers, DOJ is in for a "very complicated set of analyses," Richman says. Commercial insurers do business in several states, and in many cases in different regional submarkets within those states. They sell different products in each state and submarket, in addition to the products they sell to nationwide employers. Moreover, as Richman notes, the nature of competition among insurers is complicated, and there are many possible entrants into the health insurance market: "Who knows? Maybe Wal-Mart or CVS will go into the market."
The Comcast-Time Warner deal that fell apart this year and the AT&T and T-Mobile merger that foundered in 2011 presented much easier anti­trust questions, where the competitive harm was unquestionable and impossible to remedy, says Richman. The DOJ will likely find the competitive consequences of health insurance mergers more difficult to assess.
Innovative approaches
"It's all about ease of entry for competitors and ease of exit for consumers," says Richman. "We really don't know whether and how the ACA's exchanges will change the competitive landscape."
Richman says increasing familiarity with buying health insurance on the web may allow innovative approaches—he points to Oscar Health Insurance as an example—to take hold and spread faster, shaking up the previously staid insurance market.
The DOJ and even state regulators will parse the motives behind these acquisitions. Anthem President and CEO Joseph Swedish says that an Anthem-Cigna merger—which analysts say will create about $115 billion in annual revenues—would generate around $2 billion in synergies within two years and add $17 earnings per share by 2018. Regulators will have to determine if $2 billion in purported synergies is enough for a $100 billion-plus corporation to justify a merger.
Michael Bernstein is skeptical. Now a private equity partner with Baird Capital, Bernstein is a former president of Cobalt Corporation, a managed care descendent of Blue Cross Blue Shield United of Wisconsin, which WellPoint, now Anthem, acquired in 2003.
The sheer size of these mergers is mind-boggling, Bernstein says. "At this scale, I have a very difficult time imagining that going from the size that they already are individually, which is giant, to the size that they're going to be, actually stimulates meaningful administrative savings—certainly not on a scale that would actually support reasons for doing the deal," he says.
Bernstein sees strategic reasons for the mergers but believes the "unspoken motive would be to eliminate a big competitor."
If that's how DOJ's antitrust lawyers see it, the Aetna and Humana merger may unravel and Anthem and Cigna end in a whimper. Don't forget the grenades that state governments may lob into the regulatory minefield.
In 2009, Pittsburgh-based Highmark and Philadelphia-based Independence Blue Cross walked away from a merger because Joel Ario, the Pennsylvania insurance commissioner, imposed a condition that the two not-for-profit Blues would not accept.
Now David Jones, California's insurance commissioner, is raising questions about the Anthem-Cigna deal. "Generally speaking, further consolidation in the health insurance industry is not a good thing for consumers, employers, or medical providers," he told the Los Angeles Times.
Richman, at Duke, points out that even in a rigorous antitrust enforcement climate, there are ways to fix problematic mergers by selling off pieces. Divestiture has been an option for mergers too big for regulators to swallow, but the Comcast-Time Warner debacle is making that strategy seem dubious.
"I think it shows that the agencies are becoming very skeptical about whether divestitures will work," says Balto, the former Federal Trade Commission official. "Many people may believe that you can cure the tremendous amount of market power Aetna will have by acquiring Humana through some kind of divestiture, but the agency will be very skeptical about whether divestiture will be adequate to resolve the substantial competitive concerns risked in the merger."
There's also the central purpose of the ACA itself, which as Chief Justice Roberts wrote in the King v. Burwell majority opinion, was designed to improve health insurance markets, not to destroy them.
Less competition
Consolidation of the top five insurance companies into three behemoths maybe wouldn't destroy health insurance markets.
But it would probably render them a good deal less competitive, says Balto: "Permitting these mergers would be like prescribing ice cream for somebody who's obese. This would be a giant step backward for many of the things that have been achieved through the Affordable Care Act."
And so far it seems that Wall Street is not the least bit interested in putting its money on going backward.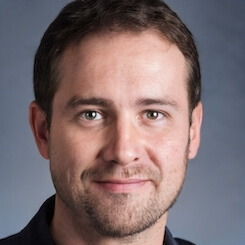 Paul Lendner ist ein praktizierender Experte im Bereich Gesundheit, Medizin und Fitness. Er schreibt bereits seit über 5 Jahren für das Managed Care Mag. Mit seinen Artikeln, die einen einzigartigen Expertenstatus nachweisen, liefert er unseren Lesern nicht nur Mehrwert, sondern auch Hilfestellung bei ihren Problemen.