Attendees at the CMS Health Care Quality Conference were presented with this hypothetical: Your teenage daughter wants to drive. You give her books, perhaps an online exercise or two, and then test her. She gets an A.
"How many of you would be satisfied that your daughter is ready to drive?" Sanjeev Arora, MD, asked conference goers last month. "Raise your hands." No hands, but some nervous chuckles. Arora said that in all the years he'd asked that question, only once did a hand shoot up and that hand belonged to a 15-year-old girl who'd accompanied her mother to a conference.
Arora is a hepatologist who runs Project ECHO (Extension for Community Healthcare Outcomes) at the University of New Mexico Health Sciences Center. The center wants to "safely and effectively treat chronic, common, and complex diseases in rural and underserved areas and to monitor outcomes of this treatment."
Project ECHO started in 2003 to train primary care clinicians to treat hepatitis C in rural communities where treatment was either not available or access was scarce. A CMS grant has helped to support the effort since 2012.
Arora came to national attention in 2011 when a prospective cohort study in the New England Journal of Medicine demonstrated that ECHO's model, which uses videoconferencing and other technologies to provide ongoing mentoring by specialists, could effectively train primary care providers to manage chronic conditions that were once considered outside their area of expertise. The study showed that the quality of hepatitis C care provided by Project ECHO-trained clinicians was equal to that of care provided by university-based specialists.
That his study in NEJM brought him attention seems a bit incongruous now, given that one of Arora's points is how difficult it is to read a study in that august publication (or any other) and then apply that knowledge to practice right away. He showed the slide below to make a point that the problem isn't lack of knowledge, but a lack of learning capacity—the time and ability needed to incorporate that knowledge into practice.
Source: Arora S et al., Academic Medicine, January 2014
The issue is not only a shortage in primary care; there's also a dearth of specialists. Arora knows from firsthand experience: He is only one physician and can only reach so many patients.
ECHO, on the other hand, can be used to share specialty expertise with millions of others, he says. In addition to hepatitis C, ECHO provides mentoring on chronic pain, bone health, TB, integrated addictions and psychiatry, rheumatology, HIV, complex care, women's health/genomics, and endocrinology. Arora asserts that specialists see ECHO as an opportunity to share their knowledge with others.
There are approximately 5,000 board-certified practicing endocrinologists in the U.S., while 29 million Americans have diabetes; 79 million, prediabetes; and 28 million, thyroid disease. There simply are not enough specialists to go around. Does that mean that specialists are OK with ECHO's training of nonspecialists? Specialist societies are mum: The American Association of Physician Specialists, American Board of Medical Specialties, and Council of Medical Specialty Societies all declined to comment for this article.
The main thrust of Arora's presentation was that knowledge must be democratized. He said that ECHO-trained clinicians, many of whom may be nurse practitioners, can supply "the same level of care as a specialist at an academic medical center."
Hence, the "teaching your daughter how to drive" analogy. Arora says that Project ECHO's specialists ride shotgun, so to speak, as they guide other providers via remote consultations. And learning is crucial to physicians, said Arora, jokingly reminding conference goers that many of them had been holed up in libraries on prom nights. Cut off the give-and-take of the learning experience, and expect to experience even more doctor turnover.
Arora says that Project ECHO has the potential to revolutionize the health care system by:
Keeping primary care clinicians engaged and satisfied with their work
Encouraging primary care clinicians and nurse practitioners to provide specialty care for complex conditions
Contributing to increasing access and potentially reducing the costs of providing care for these complex conditions
Picture a farmer, said Arora, with type 2 diabetes living in a rural area without access to an endocrinologist. Currently, this farmer might have to travel several hundred miles to receive care and treatment and the likelihood that he or she would continue to be compliant with insulin care might not be very high.
"Under Project ECHO, the farmer's local primary care clinician could receive training regarding type 2 diabetes management, in this way allowing the farmer to remain in his own community and to continue to see a provider whom he trusts and with whom he may have a long-term patient-provider relationship," Arora told Managed Care. "This not only increases patient satisfaction, it also improves compliance since the farmer would no longer have to travel such a long distance to receive care. It could also provide the rural primary care clinician with an opportunity to network and connect with other clinicians treating similar patients and feel connected to a social network."
Arora told the CMS conference that ECHO centers of excellence across New Mexico enable over 3,000 doctors, nurses, and community health workers to provide treatment to hundreds of thousands of patients. That care is also reaching into the prison population.
ECHO has trained 420 inmates to provide health workshops and two-hour hand-washing and hepatitis C prevention classes to 8,000 prisoners entering the New Mexico corrections system since 2009.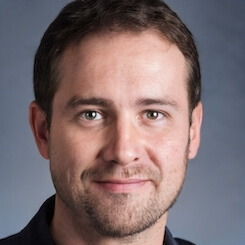 Paul Lendner ist ein praktizierender Experte im Bereich Gesundheit, Medizin und Fitness. Er schreibt bereits seit über 5 Jahren für das Managed Care Mag. Mit seinen Artikeln, die einen einzigartigen Expertenstatus nachweisen, liefert er unseren Lesern nicht nur Mehrwert, sondern auch Hilfestellung bei ihren Problemen.