Long-term care insurance could help defuse the looming baby boom retirement 'disaster'
Long-term care is expensive for all concerned—those getting it, their family, caregivers, and taxpayers. And the situation is only expected to get worse as the American population ages.
"Everybody is acutely aware that as 10,000 baby boomers hit the senior citizens ranks every day, it's a potential disaster," says Marjorie Keymer, vice president and medical director of claims for the insurer Genworth.
Already, long-term care for seniors costs an estimated $231 billion each year, according to the American Council of Life Insurers (ACLI). That equals 7.5% of all money spent on health care in a given year. Medicaid and Medicare each cover about a third of those costs, while patients and their family members shoulder 20% of the burden, or $46 billion in out-of-pocket expenditures.
Long-term care expenditures for the elderly
Source: American Council of Life Insurers, "Who Will Pay for Our Long-term Care?," October 2014
Spending on long-term care is expected to soar to almost $400 billion by 2030, while the number of employees paying taxes will shrink. In 2010, there were nearly three workers paying taxes for every retiree; by 2030, there will be just two per retiree.
One possible way to spread the financial burden is through private long-term care insurance. The ACLI calculates that if one quarter of consumers purchased long-term care insurance, Medicaid would wind up shouldering 25% of the country's long-term care costs and individuals about 11%, while private insurance coverage would jump from less than 7% today to 26% in 2050.
But for consumers, this may not look like such a good deal. Premiums for long-term care insurance have gone up while the benefits have become less generous. Actuarially, it's a difficult business to be in. "The reality is very few companies are left," says Chris Conklin, senior vice president of product design for Genworth. Several big players, such as Prudential and MetLife, no longer sell individual long-term care policies. Genworth, Mutual of Omaha, and John Hancock have stayed in the market.
The prices for long-term care policies rose an average of 8.6% from 2013 to 2014. An unmarried 55-year-old man paid an average of $1,060 for $164,000 in coverage in 2014, while an unmarried 55-year-old woman paid $1,390, according to the American Association for Long-Term Care Insurance. A married 60-year-old couple paid, on average, $2,170 for $328,000 in coverage.
Premiums vary with an individual's age when purchasing the policy, the maximum daily or monthly amount the policy covers, and how long the policyholder will wait until the policy kicks in. Often, people choose a 90-day wait. Typically, policies today provide coverage for three or four years, and criteria are often an inability to do the "activities of daily living," such as bathing, dressing, going to the bathroom, and feeding oneself.
If someone wants to file a claim with Genworth, a registered nurse will visit the individual and his family caregiver to assess his physical and cognitive functions, says Keymer. The nurse then will draw up a plan of care, outlining the type of assistance needed. Needs are reassessed over time.
Currently, nearly 7 million Americans have long-term care insurance, according to ACLI. The number of people covered by the insurance climbed 17% between 2007 and 2013. Much of that growth is in hybrid policies, such as ones that combine life insurance and long-term care insurance. A consumer would typically purchase a whole life policy, with long-term care coverage as a secondary benefit. The hybrid policies were introduced about 10 years ago.
Genworth, Guardian, and Nationwide are among the companies that sell hybrid policies. Consumers are advised to be a little wary because some hybrid policies offer very skimpy long-term care coverage. A hybrid policy generally costs about 5% to 15% more than a standalone life insurance policy. If the hybrid policyholder becomes ill or injured, the death benefit can be accelerated and used to pay for long-term care. However, that will reduce the life insurance payout to heirs when the person dies. "It ends up being a living benefit of a life insurance policy," says Frank Chechel, second vice president of life product management at the Guardian Life Insurance Co. of America.
State Partnership Programs, which link certain long-term care policies offered by private insurers with Medicaid, are another choice for people entering their care-needing years. With these policies, if you have, say, $100,000 worth of coverage you can apply for Medicaid and still retain $100,000 worth of assets. Those are above a state's Medicaid asset limit. In most states, the limit is $2,000 for a single person.
So, you could retain $102,000 worth of assets. The ACLI says partnership policies are available or pending in 42 states.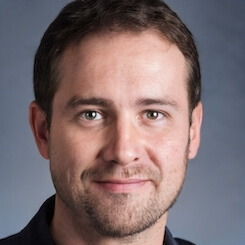 Paul Lendner ist ein praktizierender Experte im Bereich Gesundheit, Medizin und Fitness. Er schreibt bereits seit über 5 Jahren für das Managed Care Mag. Mit seinen Artikeln, die einen einzigartigen Expertenstatus nachweisen, liefert er unseren Lesern nicht nur Mehrwert, sondern auch Hilfestellung bei ihren Problemen.