The hope is that reducing the per capita cost of health care by combining these stakeholder roles should remove volume as an incentive and excess charges as a temptation.
Today, some 400 integrated delivery networks in this country are getting ready to don both the provider and payer hat. Booz & Co. estimates that half of networks have applied, or are intending to apply for, an insurance license. In many large metropolitan areas, these organizations have deep roots, deep pockets, strong reputations, and many doctors and important hospitals under their control. They are counting on their strength as providers in transferring to a new role as payer and marketer of health plans.
In some cases, providers and payers are motivated by frustration, with entities on either side of the traditional provider–payer dividing line in finding their colleagues on the other side to be uncooperative or vying for advantage. This dynamic was seen recently in the Pittsburgh market, where the major payer and provider groups felt they could no longer work together, forcing each other to become payer–provider organizations through acquisitions.
But even in the absence of acrimony, providers have become interested in assuming the payer role as they become ACOs, accept bundled payments, and enter into other kinds of value-based care agreements. Value-based care is anchored in the "triple aim," defined by Donald Berwick and others as (1) improving the health of populations, (2) improving the patient experience, and (3) controlling the cost of care.
For several reasons, hospitals and the integrated health networks that are serious about organizing the delivery of health care according to the triple aim will find it easier to do so if they assume payer responsibilities.
Two developments
Combining the role of payer with provider gives these health systems an incentive to invest in population health-improvement initiatives that don't involve putting "heads in beds" and expensive medical inter­ventions. Unless they are payers, health systems won't have the resources for these population-based programs. Furthermore, any success that they might have in population health would come at their own expense: A healthier population means lost revenue for providers paid on a fee-for-service basis.
Payers often have difficulty influencing providers because providers typically deal with many payers, so the influence of any payer is diluted. If American health care was organized so that providers and payers were the same organization, the payer side of that organization would have considerable influence on providers, allowing greater focus and responsiveness to improving the patient experience, including quality and patient satisfaction.
Combining the provider and payer roles into single entities should also work toward removing volume as incentive and excess charges as a temptation. The result would be more cost-effective health care.
And what about the role for payers? They will need to adapt to these changes either by becoming providers themselves or, the more likely route, working as close partners with providers. Packaging and selling administrative and financial services to providers may be a new and important role for payers in a health care landscape dominated by payer–provider organizations.
Too much power?
Presumably, a health care system that brings providers and payers together and shoots for the triple aim would benefit patients. But there's also legitimate concern that these payer–provider organizations could wield too much power. New regulatory authority may be needed. And despite all the promise of payers and providers becoming one, the reality may be less rosy. A study published in 2013 in Health Services Research painted a picture of a future we don't want: Not only did payer–provider plans have higher premiums, they didn't improve on quality benchmarks.
Perhaps these results can be chalked up to growing pains, and over the longer term, the outcomes will match the high expectations set by the triple aim and value-based care. Only time will tell.
Richard Stefanacci is a medical director for AtlantiCare Post-Acute Services and is a member of Managed Care's Editorial Advisory Board.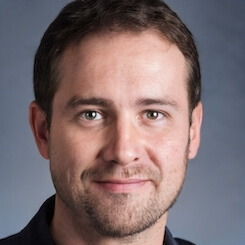 Paul Lendner ist ein praktizierender Experte im Bereich Gesundheit, Medizin und Fitness. Er schreibt bereits seit über 5 Jahren für das Managed Care Mag. Mit seinen Artikeln, die einen einzigartigen Expertenstatus nachweisen, liefert er unseren Lesern nicht nur Mehrwert, sondern auch Hilfestellung bei ihren Problemen.