This screening tool is less invasive than a colonoscopy, with a specificity approaching 99 percent as risk increases
One of my most memorable patients during my training was a woman who taught me the "proper" way to brew tea. She was a delightful English woman who was an inpatient at Jefferson Medical College in Philadelphia. She had just been diagnosed with colorectal cancer (CRC). A few months later, on another rotation, I saw her again, a radically different person from my previous encounter. She was the first patient I ever saw die.
At that time the only option for early diagnosis of CRC was sigmoidoscopy using a rigid metal sigmoidoscope. Since then advances in technology gave us the ability to virtually eliminate colon cancer, as it can be diagnosed in a very early stage or even prevented before developing into a malignancy.
Risk factors
There are many risk factors associated with colon cancer, including lack of exercise, alcohol, smoking, obesity, the typical American diet, diabetes, chronic inflammatory disease and, of course, family history, but these risk factors do not account for the largest risk factor — lack of adequate screening. Acceptable population-based methods of screening should start at age 50. The United States Preventive Services Task Force (USPSTF) and the American Cancer Society recommend one of these: yearly high-sensitivity fecal occult blood test, flexible sigmoidoscopy every five years, or full colonoscopy every 10 years.
Colorectal cancer screening prevalence by health insurance status in adults ages 50-64
Source: American Cancer Society
Partly because of this technology, colon cancer has declined significantly since my earliest experience. But despite all of the technology and decades of encouraging screening to physicians and patients, colon cancer will be diagnosed in over 141,000 people and result in nearly 50,000 deaths this year in the United States. According to the CDC, "as many as 60 percent of deaths from colorectal cancer could be prevented if everyone age 50 and older were screened regularly." But despite these figures, only about half of patients over 50 have undergone a colonoscopy or other adequate screening test within the past 10 years.
Barriers to screening
There are many reasons for this lack of screening — prohibitive cost, discomfort, lack of awareness, and even fear. The gold standard, colonoscopy, is not generally something one looks forward to with wide-eyed anticipation as it requires a full day of colon cleansing, sedation, an outpatient hospital stay, and is invasive.
Adverse events during a colonoscopy are not unusual. The likelihood of colon cancer developing within 10 years ranges from 0.5 percent to 1.5 percent for patients age 50-60, and a risk of bleeding, perforation or other serious adverse event has been measured to be as high as 0.75 percent.
One possible solution to the CRC screening dilemma would be to have a predictive screening test.
ColonSentry
A candidate for this approach is ColonSentry. Originating in Canada, the ColonSentry test is a blood-based panel made up of biomarkers that have been determined to be predictive of a patient having colon cancer.
ColonSentry produces a risk score that predicts the presence of colon cancer. Although the test only has an overall sensitivity of 72 percent and a specificity of 70 percent, these results are in the same range as the high-sensitivity fecal occult blood tests. The company is careful to point out in its literature that the specificity increases to 99 percent as the risk of having CRC increases 10-fold.
The developers of the ColonSentry built on prior research that had identified 45 genes thought to be associated with predicting colon cancer. Using their genomic research, statistical analysis, and other processes, they determined that seven genes allowed "optimal unbiased prediction accuracy." These genes were validated by analyzing whole blood samples taken before a colonoscopy. The blood collected from patients with a normal colonoscopic exam and subjects with confirmed CRC was subject to testing using RNA microarray hybridization to detect gene expression profiles.
The specific genes finally selected for the ColonSentry panel are: ANXA3, CLEC4D, LMNB1, PRRG4, TNFAIP6, AND VN1, all of which were overexpressed from 1.31- to 1.67-fold in CRC patients and IL2RB which is underexpressed (0.84-fold) as compared to "normal." The validation studies involved a total of 642 subjects, both normal and proven CRC.
The authors suggest that this seven-gene test can be incorporated into CRC screening in these ways: People who refuse screening may be motivated to move forward with screening if risk is determined to be heightened. In health care settings with limited colonoscopy accessibility — think about the uninsured — the screening could help with prioritization. In addition, people with low risk could enhance physician and patient decision making.
The test is done at the Enzo Clinical Labs in New York and uses a specific blood-draw tube called the PAXgene tube, available from Enzo Clinical Labs.
Enzo bills the insurer directly using standard molecular codes that include codes for cell lysis, nucleic acid extraction, reverse transcription, and amplification.
The test is approved by the New York Department of Health, an agency that is in many ways more stringent than the Clinical Laboratory Improvement Amendments, which allow the Centers for Medicare & Medicaid Services to regulate all laboratory testing, except research, on people.
The cost is about $350, similar to other gene amplification tests.
Managed care concerns
First, this test is not perfect. It is not 100 percent specific or sensitive, but if done on reluctant patients, it may increase the acceptance of colonoscopy and result in increased diagnostic efficiency and reduce risk to "normal" patients. It may also be an acceptable alternative for people with no insurance.
The author is a director in the value-based health department at Genentech. He has had no other industry affiliations in the past three years. The views expressed in Tomorrow's Medicine are the author's alone.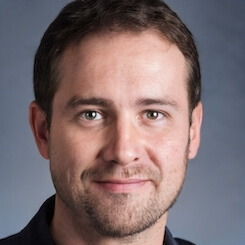 Paul Lendner ist ein praktizierender Experte im Bereich Gesundheit, Medizin und Fitness. Er schreibt bereits seit über 5 Jahren für das Managed Care Mag. Mit seinen Artikeln, die einen einzigartigen Expertenstatus nachweisen, liefert er unseren Lesern nicht nur Mehrwert, sondern auch Hilfestellung bei ihren Problemen.