Drug repurposing goes by a lot of names—some less flattering than others—but put simply, repurposing involves applying a drug's mechanism of action to an indication far from its original intended use. The best-known example may be sildenafil (Viagra), which failed in early trials as a hypertension agent but became a household word after men in those studies enjoyed, well, a certain side effect.
With the cost to bring a drug to market north of $1 billion, finding a use for a once-promising compound collecting dust on a shelf but has nonetheless cleared preclinical and early safety studies may make strategic sense. Numbers on the size of the repurposing industry are hard to come by, but the existence of several repurposing conferences—when just a few years ago none were held—is a testament to its growth.
Some repurposing involves a bit of serendipity, albeit high-tech serendipity. Using complex computational methods, researchers pair the medicinal effects of a drug with molecular features of disease, such as cellular pathways, to predict usefulness for a given purpose. This approach led researchers at Johns Hopkins and the University of Texas to the discovery that itraconazole, the common antifungal agent, inhibits the Hedgehog signaling pathway. In a subsequent phase 2 study published in the Journal of Clinical Oncology, the researchers reported that itraconazole reduced Hedgehog pathway activity and cell growth in patients with basal cell carcinoma. In January, Japanese researchers published evidence of itraconazole's effectiveness against endometrial cancer cell proliferation.
It often pays to repurpose projects for drugs with an established safety profile, says Christine Colvis of the National Center for Advancing Translational Sciences.
Other efforts take a personalized medicine approach. For example, Almac, a Northern Ireland company with U.S. operations, works with pharmaceutical clients to examine databases to identify subgroups that might signal the presence of a predictive biomarker.
NIH gets into the game
The National Center for Advancing Translational Sciences (NCATS), part of the National Institutes of Health, puts a new twist on repurposing. In its Discovering New Therapeutic Uses for Existing Molecules program, NCATS uses the power of crowdsourcing to match pharmaceutical company-donated assets with scientists who envision new conditions for which they may be effective. The program funds repurposing projects for drugs with an established safety profile and that once advanced to clinical studies, but are no longer under commercial development. Christine Colvis, director of drug development partnership programs at NCATS, says the primary focus is improving the efficiency of addressing unmet needs, not the commercial viability of a molecule.
"The program demonstrates that public posting of industry assets to solicit new therapeutic use ideas from the academic community via crowdsourcing is an effective way to launch new collaborations," says Colvis. She points to one project in which a team at Yale found that saracatinib—originally developed as a cancer therapy—could be used to treat Alzheimer's disease. "By repurposing an existing drug, investigators were able to begin testing it in humans within three months of receiving their award. Typically, it would take more than a decade from the discovery of a promising compound to its readiness for clinical trials."
The project is one of the early successes of the New Therapeutic Uses program. Shortly before AstraZeneca made saracatinib—a Fyn kinase inhibitor—available for study, the Yale team had discovered that activation of the Fyn kinase protein triggers a process that leads to synapse loss, a characteristic of Alzheimer's. The team, led by Stephen Strittmatter, MD, hypothesized that blocking Fyn activity may modify the course of Alzheimer's. After four weeks, saracatinib reversed synapse and memory loss in mice. Strittmatter's team went on to complete a successful phase 1b trial and has advanced to a multisite phase 2a study of saracatinib.
NCATS has funded 13 projects, with another round of funding likely next year. "Some of our projects will use a personalized medicine approach to identify patients that are most likely to respond to therapy," says Colvis. Those studies are ongoing now, so details are not yet publicly available.
For a drug already on the market, a successful repurposing may or may not boost its cost. A 2014 analysis in the Journal of Market Access and Health Policy found that potential for cost increases is greatest when the treatment setting shifts from outpatient to hospital, route of administration changes, an unmet need is addressed, or if the drug is classified as orphan.
---
Our most popular topics on Managedcaremag.com
---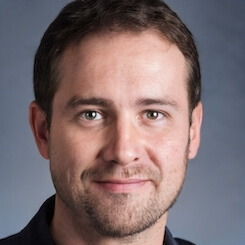 Paul Lendner ist ein praktizierender Experte im Bereich Gesundheit, Medizin und Fitness. Er schreibt bereits seit über 5 Jahren für das Managed Care Mag. Mit seinen Artikeln, die einen einzigartigen Expertenstatus nachweisen, liefert er unseren Lesern nicht nur Mehrwert, sondern auch Hilfestellung bei ihren Problemen.