California and other states have put monthly caps on out-of-pocket medication expenses. But the caps might shift some costs over to premiums.
During the beginning part of year, people with high-deductible health plans who have large medical bills can end up shelling out thousands of dollars (up to $6,850 for individuals, $13,700 for families) before their coverage kicks in. This hit to the pocketbook comes after the holiday season when many bank accounts are in recovery mode.
No retailer or financial services firm would recommend asking customers to pay so much at once. Why not spread out the payments?
But health plans may be stuck in the Dark Ages when it comes to out-of-pocket payments, which were—and still are—meant to deter members from overusing their benefits. Cost-sharing also helps to keep premiums down. The problem now is that not only do high deductibles deter members from overusing care, for many people they have become an insurmountable barrier to getting care at all.
Average annual health plan deductible for single coverage, by plan type, 2006–2015
Source: Kaiser/HRET Survey of Employer-Sponsored Health Benefits, 1999–2015
Last fall, Drew Altman, president of the Kaiser Family Foundation, told the Baltimore Sun that since 2006 the average deductible more than tripled, from $303 then to $1,077 today—a rate that was 7 times faster than wages in the same period. The Sun quoted Altman as saying, "when deductibles are rising 7 times faster than wages … it means that people can't pay their rent…. They can't buy their gas. They can't eat."
It's possible that they cannot afford medical care, either. When the Commonwealth Fund surveyed 2,762 Americans aged 19 to 64 last summer, 2 of every 5 people who had high deductibles (defined as 5% or more of income) reported not getting needed care because of their deductible, including not going to the doctor when they were sick, or delaying or not getting a follow-up test recommended by a physician. One of five adults surveyed and whose deductibles were deemed affordable said they delayed needed care because of their deductible, the Commonwealth Fund survey found.
California cap
It's hard to imagine deductibles and other out-of-pocket payments going away entirely. But making them more manageable is certainly doable. Perhaps taking a lesson from retailers, California's insurance exchange, called Covered California, has put a monthly cap on what consumers pay for medications. The cap is designed to ensure that members in marketplace plans have access to the medications they need, including those high-cost drugs for patients with HIV, AIDS, diabetes, and hepatitis C, Covered California says.
The limit of a $250 payment per script per month eases the pain by spreading it out over 12 months. The Democratic-controlled California legislature thought so much of Covered California's plan that it adopted a similar measure that requires all health plans in the state—not just those sold on the exchange—to have a $200 monthly cap on medications starting next year.
"There is reason to believe that standardization of plans and perhaps caps on out-of-pocket costs will be helpful for consumers," says Justin Giovannelli of Georgetown.
In a report last fall, the Center on Health Insurance Reforms at Georgetown University said six other states have some caps on drug costs. California, Delaware, Louisiana, and Maryland limit the amount insured persons pay for a month's supply of drugs. California's cap applies to all covered drugs, but in three other states, the cap applies only to specialty drugs. Maine and Vermont have annual caps on out-of-pocket costs for drugs. New York has prohibited specialty tiers, which can result in people facing higher out-of-pocket costs for certain medications. Meanwhile, Hillary Clinton has made caps on out-of-pocket drug expenses one of the chief talking points in her health care proposal, so we may be hearing more about them from the campaign trial.
"It's too early to tell much about how well these limits are working," says Justin Giovannelli, a project director at the Georgetown center. "But there is reason to believe that standardization of plans and perhaps caps on out-of-pocket costs will be helpful to consumers."
Helping consumers afford their medications is the goal, says John Bertko, Covered California's chief actuary and director of research. By capping payments monthly, patients with costly medications can pay over time.
Let's say your doctor gives you an expensive prescription in February, says Bertko. Under most health plans, that would mean you'd have to cough up the full deductible right then. Now let's say that same health plan member got that expensive prescription from his or her doctor in September instead of February. Depending on how much is left in the deductible, that member would have to pay a large chunk of it that month and then the full deductible when the plan year restarts in January if a refill is needed early in the year, says Bertko: "That's two big hits in succession." In contrast, Covered California is smoothing out the payment with its $250-a-month cap.
Premium increases
But for every time someone squeezes costs in one place, costs rise elsewhere. And so Bertko has had calculations done showing that capping copayments means premiums will, indeed, go up for everyone. In other words, Covered California is spreading the risk from those members who have high-cost medications to all members in the form of a premium increase that will total roughly 1% this year. Put this in the category of "the money has to come from somewhere." Milliman actuaries have estimated the ceiling on out-of-pocket expenses could be responsible for a 3% increase in premiums over the next three years—and that's before any other costs that might put upward pressure on premiums.
Expect costs to pile up as more cancer drugs are approved, says John Bertko of Covered California. Prices are set by the pharmaceutical companies.
How does Milliman know this? Well, specialty drugs in the pipeline are expected to drive up medication costs for health plan members who have cancer, for example. "In particular, the oncology drugs that are in development look extremely promising and in addition to that promise, the price is set by the pharmaceutical companies," says Bertko. He expects "the costs to pile up" as more cancer drugs get approved.
Spreading the financial risk to all members certainly appears to be actuarially sound, but opponents counter that premium increases are not without consequence. Each increase in premiums causes health policy observers to cringe as people elect not to buy insurance, even if ACA tax subsidies reduce the net expense.
Celynda Tadlock, Aetna's vice president of pharmacy development, is one such observer. She worries that when states introduce their own requirements, as Covered California is doing, those rules cause costs to rise and make management of health plans more complex. "We're not in favor of managed increases in premiums because every new piece of legislation adds on costs. Over time, if more states add new rules, absolutely there would be a concern that premiums would need to rise," she says.
But like Covered California, her company is concerned that high copayments will result in people not taking medications. Aetna tries to strike a balance, she says, between setting copayments low enough so they don't discourage adherence while keeping them in line with what competitors are charging. Copayments that are too low can lead to adverse selection and an actuarially untenable situation of attracting too many high-cost members.
Tadlock says entering into value-based agreements with pharmaceutical companies is a better approach to controlling rising drug costs. As an example, she cites the value-based contract that Aetna has with Novartis for its new congestive heart drug, a sacubitril–­valsartan combination that Novartis is marketing as Entresto. The FDA approved Entresto last July. At that time, Novartis said it would cost about $12.50 a day, or $4,500 annually. Under Aetna's agreement with Novartis, the health insurer will look to find whether the outcomes for Entresto in clinical trials can be matched by those when the drug is prescribed in real-world clinical practice. Novartis has a similar pay-for-performance contract for Entresto with Cigna.
---
Our most popular topics on Managedcaremag.com
---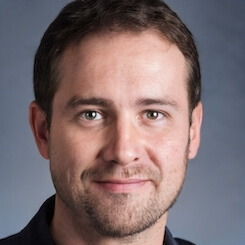 Paul Lendner ist ein praktizierender Experte im Bereich Gesundheit, Medizin und Fitness. Er schreibt bereits seit über 5 Jahren für das Managed Care Mag. Mit seinen Artikeln, die einen einzigartigen Expertenstatus nachweisen, liefert er unseren Lesern nicht nur Mehrwert, sondern auch Hilfestellung bei ihren Problemen.