Information overload from a flood of new diagnostics forces insurers to ramp up prior authorization and utilization review.
They say there are no stupid questions. But what about the questions that surprise us because they were asked?
For several years, Michael Laposata, MD, chairman of the Department of Pathology at the University of Texas Medical Branch in Galveston, has told the story about a doctor who ordered a common pharmacogenomic test to assess a patient's ability to metabolize clopidogrel (Plavix), a platelet inhibitor. The test identifies the variants of the CYP2C19 gene. A patient who metabolizes clopidogrel abnormally is said to have an allele labeled as *2, shown on the test report as CYP2C19*2. No one in the doctor's office—including the doctor himself—knew the significance of the asterisk. "The doctor called me and said, 'I got this interesting value. It was CYP2C19 squared,'" Laposata says. "And I said, 'What do you mean, squared?' The doctor thought it was a superscript and *2 meant it was squared. I said, "My God, when you have a genetic test, that's an allele." And when I said that, I got this—a question I get quite often—'What's an allele?'"
Learning a new language
The conversation about the confusion happened several years ago, but Laposata says misunderstandings about genetic and molecular tests are still common. It shows, he says, how today's torrent of information about genetic and molecular markers for disease have outstripped the ability of physicians, health plans, and patients to know what it all means. As the New York Times reported recently, "The genetic data is there, but in many cases, doctors do not know what to do with it."
"In general, insurers will pay when a genetic test is clearly indicated for a certain patient due to his or her ethnic background, disease state, or other factors," says consultant Paul von Ebers.
One reason the science is ahead of our ability to know what it means is that clinical labs introduce some 8 to 10 new genetic testing products every week, according to NextGxDx, a Nashville health IT company that tracks and curates data for genetic tests.
Imagine what that number means for UnitedHealthcare, which said in March that it would require all physicians ordering genetic tests to get prior authorization for these tests starting in the third quarter of this year. The nation's largest health insurer made the announcement in its Network Bulletin newsletter. UnitedHealthcare spokesman Richard P. Daryl explains that the company had already required prior authorization for some tests, such as those for the BRCA genes linked to breast and ovarian cancer, and asks members to get counseling before testing with an independent genetic counselor.
Still, UnitedHealthcare has been slower than other large health plans to adopt prior authorization for genetic tests, according to Paul von Ebers, a health plan consultant and former president of the Blues plans in North Dakota. Aetna, Cigna, and most Blues plans have used prior authorization for genetic tests for several years, he says.
Managing the explosion
While some health plans are using prior approval, others seem to have a wide variety of approaches, says Linda D. Liston, director of clinical lab contracting for McKesson Business Performance Services. Whatever the method, cost control is the reason, given that molecular and genetic tests can cost anywhere from $250 to more than $6,000.
Some health plans use prior approval when it comes to managing genetic testing, says Linda D. Liston of McKesson Business Performance Services. Others try different approaches.
Hiring utilization management vendors is another way that health plans are seeking to control the ballooning cost of genetic and molecular testing. The complexity of such tests involves much more than a yes-or-no answer, says Lon Castle, MD, chief of molecular genetics and personalized medicine at eviCore healthcare, a medical benefits management company in Bluffton, S.C., outside of Savannah.
Genetic and molecular testing is the fastest growing segment of the lab market, and Castle says the best estimates are that it will generate $11 billion in sales this year for lab companies "and that's just molecular and genetic tests."
Benefit management firm eviCore has specialists managing clinical lab testing
A benefit management company called eviCore is carving out a niche for itself as a utilization management powerhouse. Yet few are aware of this company's market reach among health insurers.
EviCore healthcare has a staff of 3,200, including about 1,000 health care professionals, many of whom work remotely. Its clients are health plans serving 90 million Americans in commercial, Medicare, and Medicaid health plans, according to Lon Castle, MD, chief of molecular genetics and personalized medicine.
Among its clinical specialties are cardiology, lab management, medical oncology, musculoskeletal disorders, post-acute care, radiation therapy, radiology, sleep disorders, and specialty drug management.
Before last year, eviCore was known as CareCore National. In June, CareCore merged with MedSolutions, a competing benefit and utilization management vendor. The merged firm was rebranded as eviCore.
"Essentially, we are two companies that pooled our resources to do what's now known as medical benefit management," says Castle.
Castle would not say how many employees are devoted to each specialty. But he did say that in lab management, the company employs a wide variety of clinicians, including genetic counselors, medical geneticists, pathologists with backgrounds in molecular genetics, and oncologists because so much of molecular and genetic medicine relates to cancer treatment.
"Every time we meet with a plan, we hear that genetic testing is a pain point for them because of the explosion and because they don't have the resources to keep up with it," says Bill Kerr, CEO of Avalon HealthCare Solutions, a Tampa, Fla., lab services management company.
While the volume is high, spending on genetic tests remains relatively low at only about 10% of health insurers' total lab costs, making health plans reluctant to invest much money in managing it just yet, Kerr says. "While the majority of cost savings are in routine testing, genetic test costs are trending upward at 15% to 20% annually," Kerr says. That rate of increase worries health plan executives enough to make them start looking for ways to manage testing so that they get an early return on any investment now and are prepared before spending gets out of control, adds Kerr, who previously worked in cancer research and as chief medical officer for Florida Blue.
There are between 7,000 and 8,000 different tests today that can identify genetic variants, says Castle. But there are about 60,000 different testing products on the market for those variants because so many different labs have developed tests for the same variants, he says. Thousands of clinical labs in this country are introducing 8 to 10 tests every week, he figures. "If you're a health plan, that's a lot to keep up with," says Castle. And that's why insurers are outsourcing utilization management of genetic testing to companies like his, he says. Von Ebers agrees: "In general, insurers will pay when a genetic test is clearly indicated for a certain patient due to his or her ethnic background, disease state, or other factors and when the results of the test have a meaningful chance of changing the treatment path. In the meantime, insurers are struggling to come up with sensible rules on when to pay and when not to pay."
Don Liss, MD, vice president of clinical programs and policy for Independence Blue Cross in Philadelphia, says genetic testing is the proverbial perfect storm for insurers: "It's technically challenging, the science is unsettled, and even the nomenclature is difficult to wrap your head around."
To weather this storm, eviCore is like any other benefits manager in that it asks for evidence to determine the clinical validity and clinical utility of molecular and genetic tests. But most genetic tests lack strong evidence from randomized clinical trials. As a result, eviCore uses a two-step process to evaluate the evidence behind each test to determine if the test does what the lab says it will do, Castle explains. First, eviCore uses a technique the CDC's Office of Public Health Genomics developed more than 10 years ago called the ACCE Model Process. ACCE stands for analytic validity, clinical validity, clinical utility, and associated ethical, legal, and social implications. The process involves 44 questions that, among other things, ask about the test's sensitivity, specificity, whether there is a remedy available for the disorder that might be identified, and whether there is access to that remedy.
After determining clinical utility, eviCore evaluates whether the test is appropriate for that particular patient. The company wants to know if the test result will, in fact, inform or possibly change a physician's treatment decision. "We want to ensure that for any test once you get the result back, you will make a treatment decision that is either yes or no or left or right depending on the patient and the patient's condition," Castle explains. If the test legitimately informs a treatment decision, eviCore approves the test: "We're looking to manage inappropriate testing and not waste anyone's time getting clinical information and slowing the process for physicians or patients."
Panels get closer look
Currently, health insurers are having the most trouble with coverage decisions about panels of tests that may include assays for 25 to 50 genetic variants or more.
With any panel of tests, eviCore seeks to ensure that it meets the standards established by the American College of Molecular Genetics (ACMG). The ACMG has issued policy statements on genetic tests for Alzheimer's disease, breast cancer, cystic fibrosis, prenatal/preconception carrier screening, and Down syndrome, among others.
Different tests get different levels of scrutiny. The test for cystic fibrosis can cost $300 or more, notes Castle, but experience has shown that it's rarely ordered inappropriately so the review is usually routine. But the large panels for other conditions, such as general screening for cardiac conditions that involve 20 to 30 genes, tend to get examined more closely. "Sometimes there are genes in these panels that just don't have the clinical utility we're looking for," Castle says. But once a lab has a panel of 25 to 50 tests, it's difficult to separate the few tests a patient needs from the ones the pathologists developing the tests believe belong in the panel, notes Phil Krebs, director of medical policy and appeals for Geisinger Health Plan.
'Big part of the conversation'
"I was on a conference call with other health plan administrators recently, and the whole issue of how to analyze and pay for large panels of tests was a big part of the conversation," Krebs explains. "There's just no way to break up panels efficiently once they're put together." Geisinger Health Plan does its own utilization management for molecular and genetic tests and gets advice from the Genomic Medicine Institute, a division of the Geisinger Health System.
Liss, at Independence Blue Cross, worries about results from panels that lead to unnecessary concern among patients or physicians. "One of the risks of panels is getting a test result that shows a genetic variant of uncertain significance," he says. "A patient asks, 'What does this mean?' But the physician has no idea. There is an abnormality, but nobody knows whether it's a big deal or just background noise. That's a huge challenge because it causes a lot of anxiety."
Clinical labs have an interest in adding genes to panels because they can charge more for larger panels than they can for an individual test, Liss comments. "But we want to pay for the services that are reasonable and appropriate and are going to aid in diagnosis and treatment planning and don't want to pay for those tests that haven't shown a proven benefit," he says. "Some tests that labs include in large panels are a bit of a solution in search of a problem."
One reason it's difficult to break up large panels is that having many genes on one panel helps to keep overall testing costs low because all of the assays in the panel can run on one analyzer. Usually those analyzers are next-generation sequencing (NGS) machines, which are helping to bring down genetic and molecular testing costs. The cost of NGS testing for a large panel of 25 to 30 tests averages about $1,200 to $1,500 but the price can go up to several thousand dollars depending on the disease and the scope of the panel, says Krebs.
Geisinger Health Plan wants to cover whole exome sequencing for children with certain developmental delays, says Phil Krebs, the plan's director of medical policy and appeals.
Discussion about large panels of 25 or more tests can get testy, Castle says. "Now, you're getting to where the science and the business side of lab testing clash a bit," he adds. That's because it's less expensive for labs to run a multitude of tests in one panel than to run separate tests for each gene variant.
Labs developing large panels want to provide clinical answers for physicians treating patients while also collecting data on the incidence of gene variants in a population, Castle explains. They put together large panels for their own internal research to learn more about genetic variants. Understandably, health plans balk at paying for testing that benefits the lab and could have benefits for patients down the road but have little, if any, clinical utility at the moment.
Clinical labs tend to push the boundaries of what's allowed because genetic and molecular testing has so much appeal, says von Ebers. It is done under the banner of precision medicine and scientific advancement—and who can be against that? President Obama threw his weight behind it with his $215 million Precision Medicine Initiative. "Precision medicine is a wonderful idea and will probably help the medical system focus its treatments to what works at the individual patient level—eventually," says von Ebers.
The problem is that genetic and molecular testing labs package multiple tests into a single panel, citing the potential savings from precision medicine. But so far, the emphasis is on potential savings. "Until labs can prove that these tests with great potential actually affect treatment, insurers will say no," von Ebers adds.
Appropriate management
Kerr, at Avalon, views genetic testing the way radiology benefits were managed 10 to 15 years ago. In the earliest days of testing with CT, MRI, or PET scans, it was difficult to know which was best, he comments.
"If I were looking for which test to order and didn't consult a radiologist in advance, I'd order a CT scan, for example. Then when I got the result back, the radiologist might write a note saying, 'You probably should have ordered an MRI for this patient,'" he says.
The point is that health plans today are trying to get ahead of the development of the technology and eventually will be successful in managing genetic testing appropriately, Kerr concludes.
Health plans reviewing genetic test requests are evaluating a variety of management techniques
Trying to find out what works and what doesn't, health insurers are adopting a wide array of approaches to genetic and molecular testing.
Among the first to announce a program to manage these expensive lab tests was Cigna, which said in 2013 it would require genetic counseling with an independent board-certified genetic counselor or clinical geneticist for breast and ovarian cancer, colorectal cancer syndromes, and long QT syndrome. Cigna also has a precertification requirement and medical necessity review for most common genetic tests.
Since then, other health insurers have partnered with companies specializing in developing genetic testing regimens. Independence Blue Cross (IBX) in Philadelphia announced earlier this year that it would cover next-generation whole genome sequencing for a variety of cancers. In a partnership with NantHealth, IBX will cover whole genome sequencing for members with specific rare cancers, tumors in children, metastatic cancer of unknown primary origin, primary brain cancer, triple negative breast cancer, and certain metastatic cancers. The coverage for this testing began in March among members in IBX's commercial plans. NantHealth is one of the companies involved in President Obama's Cancer Moonshot program to eliminate cancer.
Geisinger Health Plan in Danville, Pa., does its own utilization management for genetic and molecular tests and recently announced that it would cover whole exome sequencing for children with certain developmental delays, says Phil Krebs, Geisinger's director of medical policy and appeals.
In January, Horizon Blue Cross Blue Shield of New Jersey and Foundation Medicine, a genetic testing company, announced a precision medicine initiative in which the two companies would collaborate with Clinical Outcomes Tracking and Analysis (COTA), a data analytics company. The three companies will seek to improve the treatment of patients with metastatic non–small cell lung cancer using Foundation's comprehensive genomic profiling test, called FoundationOne.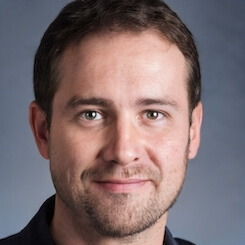 Paul Lendner ist ein praktizierender Experte im Bereich Gesundheit, Medizin und Fitness. Er schreibt bereits seit über 5 Jahren für das Managed Care Mag. Mit seinen Artikeln, die einen einzigartigen Expertenstatus nachweisen, liefert er unseren Lesern nicht nur Mehrwert, sondern auch Hilfestellung bei ihren Problemen.