Details are yet to come, but officials hope to replicate the impressive clinical and cost saving achievements garnered in a program that has been run out of selected YMCAs.
CMS has got prediabetes in its sights. The agency was so pleased with a demonstration project aimed at this condition, it announced last month that it would expand the effort nationally. Currently, the agency operates the prediabetes program, officially called the YMCA of the USA Diabetes Prevention Program (Y-USA DPP), at 17 Ys across the country.
Medicare beneficiaries with prediabetes began enrolling in the demonstration on Feb. 15, 2013. As of March 2015, the latest available tally, 6,874 people had attended at least one session; 5,696 became enrolled, which CMS defines as having attended at least four sessions. More than 60% of participants were aged 65 to 75. The sessions—very hands-on experiences—are all about diet and exercise. Those attending at least four core sessions experienced an average weight loss of 4.73%, and those attending at least nine lost 5.17%.
Diabetes is diagnosed with an HbA1c of 6.5% or greater; a fasting plasma glucose (FPG) of 126 mg/dl or above; and an oral glucose tolerance test (OGTT) of 200 mg/dl or higher. Prediabetes is defined as an HbA1c of 5.7% to 6.5%; an FPG of 100 to 125 mg/dl; and an OGTT of 140 to 199 mg/dl.
Medicare officials estimate the program saved $2,650 per enrollee over 15 months, compared with matched beneficiaries who did not participate. After the end-of-study follow-up (2.8 years, on average), diabetes incidence was reduced 58% in the lifestyle group compared with the comparison group, according to the CMS letter certifying the program.
Still to come
Details of the expansion, in which public comment will be invited, have yet to be announced, but that expansion is definitely coming. Under the ACA, HHS Secretary Sylvia Mathews Burwell can expand, by regulation, successful demonstration programs that save money. Before the ACA, such a move required Congressional approval, and all the haggling and horse trading that might involve.
It's a crucial distinction, because the financial benefits of wellness programs are a source of contention (see page 32), and even CMS alluded to the problem. The savings look promising, for now, but the results are "very preliminary," CMS said. Data collected as the program rolls on will help nail down the cost details. In addition, the demonstration project was not a randomized controlled trial, so there should be some caution about strong conclusions drawn from comparisons of participants and nonparticipants.
Patients with prediabetes were identified through ICD-9 codes related to glucose levels, which do not match the criteria CMS used for inclusion in the program and which might have created biased results, CMS said. "In particular, 38% of the participants in the treatment group were diagnosed with diabetes at some point, a factor that would have made them ineligible for the intervention," CMS said. When RTI International, the government contractor that evaluated the demonstration, redid their analysis without the participants with diabetes, the savings were halved, although they were still statistically significant.
The eligibility requirements of the expansion will be the same, and include a BMI of 25 or greater. One difference: The expansion might set the FPG at 110 to 125 mg/dl, CMS said.
Health insurers have historically been lukewarm about diabetes prevention and disease management programs, mostly because some competitor might reap the benefit five or ten years down the line. That's not quite the case any more, said Kenneth Thorpe, a professor at Emory University.
You get results within the first six months in the CMS program, notes Kenneth Thorpe of Emory University. That's just one of the reasons that health insurers will be watching.
"You get results within the first six months," Thorpe told Managed Care. "And certainly within the first year, you're seeing weight loss of 5% to 7%. So, if you can prevent basically 58% of new cases of diabetes, you're saving money in the first year."
Thorpe was lead author of a September 2011 study in Health Affairs that first measured the benefit of weight loss programs at YMCAs. It concluded that "Medicare savings could range from approximately $7 billion to $15 billion, depending on how broadly program eligibility was defined and actual levels of program participation, for a single 'wave' of eligible people." The next year, the Y received a federal grant of about $12 million to test the diabetes prevention program in eight states.
Employers and health plans should pay attention, said Thorpe. "The management of diabetes is important for any employer, because to the extent that you have it under control, you're going to avoid workers going blind, you're going to avoid very costly amputations, and [avoid] other serious cardiovascular events that are very, very expensive. If you're a self-insured employer, these are savings that go right to your bottom line pretty quickly."
Of course, everything comes back to funding. The fact that CMS picks up the tab for the program made enrollment at YMCAs that participated in the demonstration jump nearly 1,100% compared with the antidiabetes programs that the Ys historically ran, and for which participants often had to pay. CMS hasn't yet said how it plans to pay for the expansion.
The core curriculum's 16 sessions, delivered over eight months to a year, cover diet, exercise, and making lifestyle changes. "After completion of the core curriculum, lifestyle coaches were required to meet with participants face-to-face once every two months, in either a group or an individual setting," the CMS certification letter said.
The expansion, which will also use "lay health workers," will again be run at YMCAs, but CMS officials also mentioned community centers, churches, and other local organizations. "Lifestyle coaches receive about 30 hours of training; however, aside from this instruction, a high school diploma is the only requirement for employment," CMS said.
Modern spin
Omada Health, a San Francisco-based digital behavioral medicine company, has discussed a possible role in the expansion with CMS officials that would give the effort more of a 21st century feel, said Mike Payne, Omada's head of medical affairs. "We are a health care provider organization, in some ways akin to a specialty clinic," Payne told Managed Care. "It just so happens that patients don't come in and see us. They get on their phones, tablets, computers."
CMS officials might include digital tools in the expansion of the prediabetes program, says Mike Payne, head of medical affairs at Omada Health. Omada hopes to supply those tools.
Omada provides diabetes prevention services for about 55,000 people, most of whom have employer-sponsored insurance. Payne describes what Omada does as digital behavioral medicine that borrows some techniques from Alcoholics Anonymous and similar programs.
"You've got a health coach, you've got a curriculum, you've got some tracking tools, you have some education, but you also have a lot of emotional interactions and collaboration, and in some cases, competition around things like weight loss," Payne said.
Payne also points out that Omada's approach very much keeps in line with CMS's push for value-based health care. The agency wants 30% of Medicare outlays by 2016, and half by 2018, to be routed through alternative payment models such as ACOs and bundled payments.
"We price based on outcomes," Payne said. "We just don't believe in pricing for access, for example, per member per month." Omada charges a "modest" enrollment fee, "but then we only make money if we help people."
---
Our most popular topics on Managedcaremag.com
---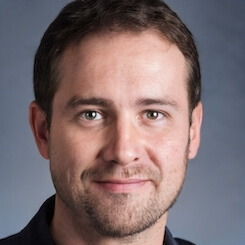 Paul Lendner ist ein praktizierender Experte im Bereich Gesundheit, Medizin und Fitness. Er schreibt bereits seit über 5 Jahren für das Managed Care Mag. Mit seinen Artikeln, die einen einzigartigen Expertenstatus nachweisen, liefert er unseren Lesern nicht nur Mehrwert, sondern auch Hilfestellung bei ihren Problemen.