A CDC program shows that diabetes prevention works. Solera hopes to link up health plan enrollees with digital and community-based prevention programs.
Tweet Widget
(link is external)
My "times have changed" file seems to get bigger by the day. When I was a medical student more than 40 years ago, we were taught several things about type II diabetes—we used the Roman numeral back then. It was rare, affecting less than 1% of the population. That it was a so-called lifestyle disease that could be influenced by the way people ate, how much they exercised, and the pounds they gained or lost. And that it could be brought under control with sulfonylurea drugs, such as acetohexamide, chlorpropamide, and tolbutamide, or one or more of the several different varieties of insulin derived from the pancreases of pigs and cattle.
The sulfonylurea drugs are now almost relics, replaced by scores of other medications and an array of combinations. Recombinant DNA techniques have made harvesting insulin from animals obsolete. Yet despite the truly mindboggling amounts of money and effort spent on research into the pathophysiology of diabetes and its treatment, the disease is now almost 10 times as common as it used to be and is predicted to climb to catastrophic levels by midcentury, partly because people are getting heavier and heavier.
No doubt the pharmaceutical and device companies have made significant strides in the treatment of diabetes after it has developed. But there is renewed attention on preventing diabetes from developing in the first place. Almost 90 million Americans—the equivalent of the populations of California, Texas, and Florida combined—are in the "prediabetes" category, that is easily identified and can be managed outside the walls of a doctor's office or a health clinic. The CDC estimates that without intervention of some kind, between 15% and 30% of adults at high risk for developing type 2 diabetes will develop the disease within five years and that within 10 years, most will.
Numerous diabetes prevention trials have shown that moderate weight loss (5% to 7% of body weight) and increased physical activity can prevent or delay the incidence of diabetes by 58%, and among adults older than age 60, the results are even better.
CDC monitoring
Based on an NIH-funded clinical trial published in the New England Journal of Medicine in 2002, the CDC began to build capacity among a wide variety of community organizations to deliver the National Diabetes Prevention Program, which not only encourages people to improve their diets and get more exercise but also delivers advice about how to cope with stress and deal with the backsliding that inevitably occurs when people work to undo bad habits. The CDC established the Diabetes Prevention Recognition Program to monitor providers of the program and acknowledge successful organizations.
Hundreds of organizations have gotten the CDC's diabetes prevention stamp of approval, including the YMCA, faith-based groups, and companies like Weight Watchers. These organizations are providing low-cost prevention programs at a grassroots level that no centralized program could ever match.
This is 2016, so naturally dozens of digital companies are jumping into the fray, including Yes Health, Noom, and Retrofit, with programs that they say they can scale up. Other companies, such as Omada Health and Pack Health, are also getting into the game, using a combination of telephone-based coaching along with various levels of digital integration to build on the model.
Enter Solera Health, a Phoenix start-up that says it can be the Amazon or Uber of diabetes and other chronic disease prevention programs. The company contracts with health plans to provide diabetes prevention under a pay-for-performance model. Solera's pitch is that it can be a go-between for the millions of people who might benefit from an organized prevention program and the growing number of organizations that are more than willing to provide one. The company touts the versatility of its technology platform and its ability to handle payment, data aggregation, and government reporting as well as service referrals. Solera says doctors will be fans because they will be able refer their patients to a vetted network of community and digital prevention providers. And if Solera lives up to its promise, patients should also utilize an online experience that allows them to pick from a variety of community and digital providers based on their needs, ease of access, language and other preferences.
Solera says it can also help the providers of diabetes prevention programs by assuming responsibility for patient identification, enrollment processes, and reimbursement.
Equity Healthcare in the game
Guided by the CDC's curriculum and extensive data collection along the way, the providers of diabetes prevention programs as managed by Solera are paid on outcomes—after the results are attained, not before! All de-identified patient data on qualification criteria, engagement, minutes of physical activity, frequency of food tracking, and weight loss are sent to the CDC. Results so far have shown that about half of all people who enroll are engaged enough to meet the 5% weight loss that triggers the payment. Research, as well as Solera's experience, has shown that purely digital programs and those that involve contact with a person, either in person or over the phone, are equally popular and produce similar outcomes.
Currently, Solera offers its services to more than 21 million people through their health plan contracts. There is no cost to the plan members; the health plan pays all of the fees. The money flows through to the prevention program providers, many of which had previously relied on ad hoc grant funding.
But we are just at the start of an era of organized marketplaces for prediabetes programs and perhaps other prevention services. Another company, Equity Healthcare in Nashville, is right on the heels of Solera with plans to offer a technology platform or "marketplace" for diabetes and prediabetes. Equity is also rolling out an innovative product that will allow large employers to purchase discounted "blocks" of medical care. The company says it will eventually have a platform where employers and employees can purchase joint replacements, durable medical goods, dental care, care for some individual diseases—the list goes on and on. Equity says it will be serving up an abundance of price transparency, comparative data, and bundled payments, all of which are in sync with the value-based payment models CMS and other insurers are offering.
In diabetes, it may be time to try a new approach. All the new medications and devices in the clinical realm that I have highlighted in Tomorrow's Medicine over the past 15 years have not prevented diabetes, once a relatively rare disease, from becoming increasingly common and with that, a major health and financial burden.
Perhaps we need a new combination to change the future of diabetes and all the suffering it brings: Prevention programs with deep community roots and savvy and the kind of sophisticated, digital, and data-gathering technology platforms that Solera and Equity Healthcare are building.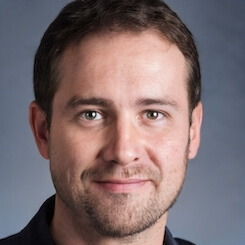 Paul Lendner ist ein praktizierender Experte im Bereich Gesundheit, Medizin und Fitness. Er schreibt bereits seit über 5 Jahren für das Managed Care Mag. Mit seinen Artikeln, die einen einzigartigen Expertenstatus nachweisen, liefert er unseren Lesern nicht nur Mehrwert, sondern auch Hilfestellung bei ihren Problemen.