In theory, consumer-directed health plans put the reins of decision making into the hands of their members. But medical management departments are alive and well inside CDHPs — and may even expand under these plan designs.
A member signing on with a consumer-directed health plan may be attracted to the idea of taking on more responsibility for his own care, but what he'll find once he has to have surgery, for example, is that many of the medical management mainstays of managed care are still in place.
Members of CDHPs, for example, are asked to call the plan if they are going into the hospital, and plans give physicians expected lengths of stay for certain procedures.
Philosophical difference
Definity Health, a pioneer in consumer-directed plans, relies on many of the medical management features employed by more traditional health plans, including case management, utilization management, and disease management. The difference, says Gail Kane, director of personal care support, is philosophical.
"It's a lot of the same services that you think of in managed care plans as care management, but we are trying to get away from the idea that we are managing the care."
She continues: "We call it personal care support, and we tell the consumers that they have a choice. Part of that is they bear the financial and clinical consequences of those choices."
So instead of approving or simply making note of an upcoming test or procedure when a member calls, Kane explains, Minnesota-based Definity may offer him educational material on his condition and may remind him that he can consider a range of hospitals. "It's a switch to trying to make people consumers of health care," she says.
Yet while people often believe that the consumer becomes the epicenter of the decision-making process in consumer-directed health plans, that's not entirely true, says Gary Scott Davis, a partner in the Health Law Department of McDermott, Will & Emery's Miami office.
"For consumer-directed health plans to really get the benefit of what they are supposed to be achieving — which is an overall reduction in the cost of health care — they can't simply say to the consumer, 'Take responsibility.' Many people would argue that that is naïve at best and — at worst — irresponsible."
Employers that are buying these plans are focused on reducing costs as well as getting their employees more involved in their own health care, but they don't want to see medical management disappear, so CDHPs are pragmatically keeping it in, says Anthony T. LoSasso, associate professor of health policy and administration at the University of Illinois at Chicago School of Public Health. "Companies expect to see medical management in the plans that they purchase."
Just because one person has a $250 deductible and another person has a health savings account and a $2,000 deductible doesn't change the basic way health plans operate, says Allen Wishner, CEO of Flexible Benefit Service, a company that administers HRAs for consumer-directed health plans for more than 200 small and midsized employers. "Consumers don't lose any of the managed care infrastructure just because they pay higher deductibles. These plans come with all the bells and whistles attached, including disease management, early-discharge planning, and utilization review."
As consumer-directed health plans increase in popularity, their goal of getting consumers more information on health care could change the way medical management is handled by insurers, rather than eliminate it. For example, providing guidance to members may even increase the role of care managers. And presenting medical management as a benefit to members as opposed to something the health plan is doing to improve its own bottom line may make consumers more accepting of the programs overall, some say.
Slow and steady
A look inside how CDHPs operate, however, shows that the revolutionary changes the consumer-directed agenda purports to bring to health care are coming at an evolutionary pace.
At Lumenos, it hasn't been a question of scaling back care management so much as it has been reframing how case management and disease management are laid out for members, says Michael Parkinson, MD, chief health and medical officer of the consumer-directed health plan administrator.
Lumenos, which contracts with FutureHealth in Hunt Valley, Md., for medical management services, has set up an incentive program in which members are paid certain amounts for completing health risk assessments, entering care management programs, and demonstrating that they have learned certain skills in those programs.
Lumenos is also communicating with members about the programs in new ways, such as by sending letters that say, "Congratulations, you've been accepted into our health coaching program."
"The objectives are the same — to help patients receive evidence-based care," says Parkinson. "But now it's on the members' terms. They get rewarded for it, and they are the ones whom you assist to make sure that they improve their clinical outcomes."
The main advantage to this approach, compared to the way medical management has been presented to health plan members in the past, is that members begin to want to participate, Parkinson says. In a more traditional approach, health plans identify people for disease management programs through claims and apply a "gotcha" mentality to enrolling members, he says. "People don't generally like to be found. They like to choose and to opt in. Last year, nearly 40 percent of those enrolled in our personal health coach program came in actively asking for it. In traditional disease management programs, you are lucky if you get 5 percent of the population that should be enrolled."
Still, change may come slowly. Lumenos identifies the other 60 percent of members in its disease management and case management programs through claims. "We do that," Parkinson says, "and we do a very good job of that. The problem is that it's not the patient's idea."
While Definity and Lumenos are both companies originally launched in the consumer-directed mode, the majority of consumer-directed products come from established health insurance companies that have designed new products with health savings accounts or health reimbursement accounts to meet employer demand (see chart below). Many health plans are relying on their existing medical management departments to support their consumer-directed products in the same way they support their PPOs.
Top 10 Consumer-Directed Health Plans
Rank
Company
Total covered lives in CDHP product
Employer CDHP clients
1.
Definity Health Corp. (UnitedHealth Group Inc.), St. Louis Park, Minn.
850,000
350
2.
Aetna Inc., Hartford, Conn.
285,000
711
3.
Lumenos Inc., Alexandria, Va.
260,000
85
4.
Humana Inc., Louisville, Ky.
253,179
165
5.
First Health Group Corp., Downers Grove, Ill.
101,741
7
6.
Wausau Benefits Inc., Wausau, Wis.
80,000
32
6.
WellPoint Inc. (Anthem Blue Cross & Blue Shield Plans), Indianapolis, Ind.
80,000
1,000
8.
PacifiCare Health Systems Inc., Cypress, Calif.
79,752
4,940
9.
Blue Cross & Blue Shield of Minnesota, Eagan, Minn.
65,306
690
10.
Great-West Healthcare, Greenwood Village, Colo.
54,000
491
Source: Business Insurance
The more things change …
"For the most part, things are the same," says James Woodburn, MD, major account and corporate medical director at Blue Cross Blue Shield of Minnesota. The insurer offers its disease management programs as an add-on to its consumer-directed product for self-insured employers, called Options Blue, but the CDHP automatically includes utilization management and case management services.
"We asked ourselves what the role of utilization management would be when we first built our consumer-directed product, and we tried to make it as patient-directed as we could," Woodburn says. "We don't use a gatekeeper model for the plan, and members don't have to get referrals or prior authorizations. But the bread and butter of utilization management — the fundamental decision around paying for experimental treatments vs. accepted medical practices — is still an important part of consumer-directed products."
Experimental treatments are not covered by the insurer and would be denied, Woodburn says. Yet because prior authorizations are not required in CDHPs, members have to be proactive about communicating with the health plan before beginning treatments, he points out.
Today, Options Blue members are only a small fraction of the Blue Cross plan's membership — 65,000 out of 2.6 million — so the insurer is still learning what services members in a CDHP will need and utilize, Woodburn says. Members enrolled in consumer-directed products have taken on greater financial risk in return for lower premiums, and they may seek out case managers and disease management programs in higher numbers than people enrolled in traditional PPO or point-of-service plans, he adds. "From the member's perspective, the need for these services is much higher in a CDHP. We strongly encourage self-insured employers to buy disease management services to support and assist employees as they take on more financial responsibility."
Medical management services are part of the sales pitch for Wausau Benefits, which works with its sister care management organization, Avidyn Health, to offer a complete CDHP package to employers. Wausau is the country's sixth-largest provider of consumer-directed coverage, with 80,000 members, according to Business Insurance. About half of Wausau's employer customers have purchased disease management services to go along with their CDHP product, says Jay Coldwell, product director for emerging markets.
"CDHPs increase the need for the tools that care management companies provide," says Elaine Mischler, MD, executive vice president and chief medical officer of Avidyn Health. "People are quite capable of learning to be excellent consumers if they have easy-to-use and easy-to-understand tools that focus on their own needs."
Avidyn's approach is to focus on the member, as opposed to managing physician behavior, so it does not change its programs to accommodate Wausau's CDHP product, Mischler says. The company's services include a Web site with medical information and a secure e-mail link to a nurse; a nurse call line to help walk people through medical decisions; a health coaching program for people at risk for chronic disease; a disease management program that covers seven chronic conditions; and utilization management and case management services.
Rather than as a way to control the way care is given, Mischler says, the utilization management program in particular is designed to direct people into the programs they need. "Utilization management and case management are still very much a part of a CDHP product. You are always going to have about 5 percent of the population having catastrophic events, and they need nurses who can help them understand their problems, get them out of the hospital as soon as possible, and get services set up at home so that they are supported."
At Definity, the personal care support department uses utilization management for a small number of diagnoses, mainly to ensure that members are going into the hospital and staying there for the right reasons, Kane says.
The company would be likely to be notified about a transplant, for example, because the physician called to ask about the patient's benefits. "The case manager would then work with that member about all the decisions the member needs to make. That process in itself is probably not a lot different than in managed care," Kane says.
Definity takes it another step further, she adds, by asking the member if he or she has compared data on the quality of the hospitals under consideration. Kane, a former director of medical management for an HMO, says her staff at the HMO would have been more likely to say, "Here's the facility that's closest to you."
"This is more complex than what I have experienced in managed care organizations," she says. "In managed care, we used to talk about it being our job to make sure that a person was getting the right care at the right time in the right place, but we as a plan we were deciding what that was. At Definity, we believe that it's fully informed consumers who decide what's the right care. So if we've given them all the right information and guidance, then it's up to them to make decisions about their care."
Guidance
That requires a case manager to take on additional duties. When a member calls Definity about a mastectomy, for example, she would be told that the length of stay for the procedure is one day in the hospital. It isn't up to her to decide how long to stay in the hospital. But she would also be given guidance on what questions to ask her doctor, information on different treatment options for breast cancer, and outcomes data for those treatments. "It's about quality — and cost, to some extent," Kane says. "But it's more about making sure that the members are making the right decision for themselves. I realize that having breast cancer is an emotional time, and some people just want somebody to tell them what to do, but that isn't what we see as our role. Our role is really to give advice and guidance and help coordinate their care rather than manage it."
Kane's department has taken on a broad view of which members need such assistance, recognizing that all of them will at some point, she says. "Whether it is someone who is well, acutely ill, or dealing with a chronic illness, we need to interact with all of them in some fashion. We need to put much more emphasis on offering the techniques used in case management to more than the 1 percent to 2 percent of cases that are the highest cost."
The company offers self-help tools on a Web site, sends personalized health information via mail, and has health coaches call members with chronic diseases. Personalized help is key, Kane says. "Not every diabetic is going to get four calls a year. When we do our initial assessment, that person may be doing really well and won't need any further intervention. On the other hand, somebody may need a call once or twice a week for a while to help get back on track."
The philosophy of consumer-directed care has the potential to change the whole health management platform fundamentally, says Parkinson of Lumenos. "You have to focus relentlessly on the patients and make sure that you support them to change their personal health behaviors and their consumer behaviors. We try to get them to understand that it is in their best interest to get on generic drugs and to ask their doctor for evidence-based guidelines. Our goal is to help them have better dialogs with their physicians so that they wind up with the best clinical outcomes with a lower cost."
Consumers are taking on more responsibility for their health care across the board, doing their own research, shuttling their medical records from one specialist to another and filling in the gaps for doctors who are short on time, says Kismet Toksu, a senior consultant at Reden & Anders, a consulting company for health care providers. "CDHPs often give members the tools to accept that responsibility and also provide health and care management so that they are not just being dropped into this role of having to manage their own care."
Case managers at CDHPs will take on a more expansive role as time goes on, she says. "They will probably need to become more skilled in communicating about quality and price and knowing how to interpret and talk about the member's health plan benefits."
The approach may work. What consumers haven't liked about medical management has been the idea that it only serves the good of the health plan, says Gary Scott Davis, the lawyer.
"If consumers understand that these things are being done for them, rather than being done to them, they may be more receptive to it," he says. "When consumers feel that they are getting the short end of the stick, that the only reason they are being told to do something is because it's going to benefit the plan in a pecuniary manner, they are not apt to follow that advice."
People in CDHPs may find that if they comply with a case management program, they won't have to go to the doctor as much and will pay less from their health savings accounts, Davis says.
Conflict begone!
"To the extent that consumer-directed health care is going to be truly successful," he says, "it will have to retain elements of disease management and case management, but it will have to operate those programs in a way where the consumer is confident that the previously perceived conflict of interest in micromanagement decisions has been resolved and that these recommendations are coming from the plan strictly in terms of what's in the best interest of the patient.
"And that will be a challenge."
---
Our most popular topics on Managedcaremag.com
---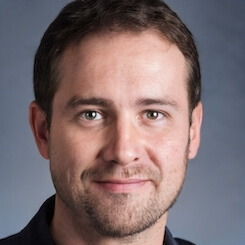 Paul Lendner ist ein praktizierender Experte im Bereich Gesundheit, Medizin und Fitness. Er schreibt bereits seit über 5 Jahren für das Managed Care Mag. Mit seinen Artikeln, die einen einzigartigen Expertenstatus nachweisen, liefert er unseren Lesern nicht nur Mehrwert, sondern auch Hilfestellung bei ihren Problemen.