One of the problems deals with uneven coverage among different health insurers. Doctors want more clarity.
While the consensus is that telehealth is cresting as the wave of the future—expanding patients' access to care, addressing the needs of today's time-pressed, on-demand society—what's still far from clear is how, or how much, providers will be paid for the service.
The new rules for Medicaid managed care and MACRA are telehealth-friendly, but for now, Medicare and Medicaid reimbursements are spotty, with Medicaid payment varying greatly from state to state. Similarly, commercial insurers seem to be warming up to telehealth, but there's no consistency on what to pay for—or even whether to pay at all.
Meanwhile, providers seem to be ready to embrace telehealth with open arms, although that welcoming attitude comes with an important condition attached. For example, a survey of more than 1,500 family physicians conducted last fall for Anthem and the American Academy of Family Physicians (AAFP) found almost 90% of respondents would use telehealth to help treat their patients—if they were compensated for that care.
Pricing and payment issues have kept many physicians from adopting telehealth, says Wanda Filer, MD, president of the American Academy of Family Physicians.
But with insurance coverage so uneven, it can be difficult for doctors to incorporate telehealth into their practice. "If you're in practice and only offer it [telehealth] to some patients, it's a problem," says Wanda Filer, president of the AAFP. "It presents an issue of unequal access and a logistics problem. Telemedicine shouldn't exacerbate quality concerns."
Small slice of telehealth pie
One version of telehealth is urgent care delivered remotely by dialing up a doctor on a smartphone, computer, or landline for treatment of minor emergencies such as allergies or the flu.
But urgent care is just a very, very small slice of the telehealth pie, says Peter Rasmussen, MD, a brain surgeon who serves as medical director for distance health for the Cleveland Clinic: "Almost any area of medicine can apply telehealth."
Rasmussen, for example, uses telehealth for such things as postsurgical follow-up if a patient is doing well and consultations with a new patient if a physical examination isn't required. Telehealth "works terrifically; 98% of my patients don't require more," he says. Rasmussen has also found the consultations tend to be quicker because there is less chitchat.
Some groups of patients prefer telehealth visits because staying at home is more convenient and feels safer, says Peter Rasmussen, MD, of the Cleveland Clinic.
One of the most important things during a doctor-patient encounter is eye contact, and telehealth preserves that, Rasmussen says. It may not be exactly like an in-person appointment, but with telehealth, the doctor and patient can "look at each other's face to be able to assess all the nonverbal clues."
Rasmussen says some groups of patients prefer telehealth visits because staying at home is convenient and feels safer. Parkinson's patients, for example, often have limited mobility. People with cystic fibrosis may be prone to infections. However, "quite a few inter­actions aren't reimbursed, but they wouldn't be anyway," such as postsurgical follow-up, Rasmussen says.
It's a similar situation at Brigham and Women's Hospital in Boston, which uses telehealth to provide care for patients with chronic conditions such as diabetes. So far, Blue Cross Blue Shield of Massachusetts is the Harvard teaching hospital's only commercial payer that reimburses providers for virtual visits, says Adam Licurse, MD, assistant medical director of Brigham and Women's Physician's Organization.
"Telehealth is important for better patient care," Licurse says. "We're willing to compensate a provider for the time it takes to perform the visits, even though only part of the visits are reimbursed."
Telehealth has a range of uses these days. The Cerebrovascular Center at Cleveland Clinic, which Rasmussen directs, offers telestroke services, providing real-time consultation to help other medical centers assess and treat stroke patients. Cleveland Clinic also offers online second opinions for a range of conditions, including brain tumors, digestive diseases and cancers, and orthopedic injuries. The base price is $565, with an additional $180 if a pathology review is required.
Telehealth now and in the future, by practice area
Respondents answered two questions, "In what practice areas does your organization use telehealth/telemedicine?" and "In what practice areas would you like your organization to implement telehealth/telemedicine in the future?"
The Department of Veterans Affairs has invested heavily in telehealth services. During the 2015 fiscal year, the VA provided telehealth services to more than 675,000 veterans, or about 12% of all the veterans enrolled to receive VA care, and spent about $1 billion on the effort.
The VA uses telehealth to link its far-flung facilities; for example, its four polytrauma rehabilitation centers are linked to 17 health care sites nationwide with the goal of improving access for those wounded in combat. The VA also uses telehealth to provide a variety of mental health and rehabilitation services remotely.
Slow adoption
Medicaid and Medicare have been much slower to get on the telehealth bandwagon, although there are some signs that the reluctance is ebbing. Not surprisingly, Medicaid coverage varies quite a lot from state to state. Medicaid programs in 47 states and the District of Columbia reimburse for live, interactive video telehealth care, while 16 states offer reimbursement for remote patient monitoring, according to a study completed last year by the Center for Connected Health Policy, a project of the Public Health Institute, a California not-for-profit organization. But new rules for Medicaid managed care issued by CMS in April may be a boost to telehealth and its many purveyors. The new rules suggest that states consider telehealth when drawing up their network adequacy standards. If states go along with the suggestion, Medicaid managed care plans may start building their networks with providers who are willing to see patients via a telehealth connection.
Coverage of telehealth in traditional Medicare is fairly limited. Services such as remote radiology and pathology are covered, according to the American Telemedicine Association. Beyond that, those living in rural areas are covered for services, such as office visits and consultations if the provider isn't located in their area. But the recipient must receive telehealth care at a doctor's office, hospital, or similar facility. CMS is in the process of liberalizing coverage. For example, the distance rules that, in effect, restrict telehealth to rural areas and don't allow patients to be seen at home are waived for the 18 organizations participating in CMS's Next Generation ACO program. And as proposed, the pay-for-performance part of the new MACRA rules—the Merit-Based Incentive Payment System (MIPS)—would mean that physicians could earn higher scores by implementing telehealth services.
Medicare Advantage plans already have the freedom to provide telehealth services if they wish, but only 69,000 Medicare patients used telehealth services in 2014, according to figures provided at the March meeting of the Medicare Payment Advisory Commission (MedPAC). According to an AAFP report on that meeting, MedPAC members debated whether access to telehealth services should be expanded, and some expressed concern that the availability of telehealth would lead to unnecessary consultations.
According to the AAFP report, Craig Samitt, a MedPAC commissioner and chief clinical officer at Anthem, spoke against an "overly conservative" approach to telehealth at that meeting: "We should be embracing the use of technology faster in the industry. Our payment system should not suppress progress." Meanwhile, a bipartisan group of senators and representatives have introduced the Creating Opportunities Now for Necessary and Effective Care Technologies (CONNECT) for Health Act that would expand Medicare coverage of telehealth. The law would loosen the rules on where patients could be seen, expand usage of remote patient monitoring for some patients who have chronic conditions, and allow telehealth to be included as a basic benefit in a Medicare Advantage plan. A study by Avalere Health projected that the CONNECT legislation could save $1.8 billion in Medicare spending over 10 years.
The Congressional Budget Office has been less sanguine about telehealth savings. In a blog post last year, the CBO said it's impossible to predict whether expanding Medicare coverage for telehealth services would raise or reduce federal spending without knowing whether telehealth services would be substituted for other services or would be used in addition to current services. "If all or most telemedicine services substituted for or prevented the use of more expensive services, coverage of telemedicine could reduce federal spending. If instead telemedicine services were mostly used in addition to currently covered services, coverage of telemedicine would tend to increase Medicare spending. Many proposals to expand coverage of telemedicine strive to facilitate enrollees' access to health care. Therefore, such proposals could increase spending by adding payments for new services instead of substituting for existing services."
Parity laws
Private insurers are also inching toward covering telemedicine. Late last year and during the beginning part of this year, a number of Blues plans have announced that they are covering telehealth services. In 29 states and the District of Columbia, private insurers will have to deal with parity laws that require them to pay for telehealth services, though only some of those require telehealth to be covered at the same rate as services provided in person. The number of states with parity laws has doubled in the past three years.
The ACA has fueled the growth in telehealth services because it caused "people to look at access differently," says Jason Gorevic, CEO of the telehealth vendor Teladoc.
Often insurers are covering the kind of telehealth service provided by vendors like Teladoc, MDLIVE, or American Well. Teladoc was founded in 2002, but it took a decade for business to take off, says Jason Gorevic, the company's CEO. Now Teladoc is by far the largest player in the telehealth urgent care market. Last year the company provided 576,000 telehealth visits, a 93% increase over 2014, and is projected to complete 900,000 visits this year. Gorevic attributes Teladoc's success to design choices that make it easy for patients and doctors to use its platform, as well as marketing efforts that built awareness and engagement. He says the ACA has fueled the growth in telehealth because it caused "people to look at access to care differently," due to the shortage of primary care physicians.
One of Teladoc's advantages is a flexible workforce, Gorevic explains. The company can put more doctors on duty if there are spikes in consumer demand. During cold and flu season, the company provided services to about 3,300 patients per day, Gorevic says, and no one had to wait in line at a crowded doctor's office for care. Visits cost $45 on average, far cheaper than an urgent care center or emergency room.
The company has more than 6,000 clients, including employers and insurers such as Aetna and Blue Shield of California. Despite the impressive client base, the Wall Street Journal has reported that Teladoc isn't expected to be profitable until 2018.
Not everyone is crazy about the Teladoc model. Filer, the AAFP president, says telehealth "should enhance the continuity of care, not be disruptive." When urgent care is provided by specialized companies, the physician may not be aware of a person's medical history and miss an important diagnosis. For example, someone may report symptoms that are consistent with an upper respiratory infection but if they have similar symptoms at the same time each year, that could be an indication that they have allergies, Filer says.
Filer isn't opposed to telehealth. But rather than specialized providers, she wants to see it used to support the patient-centered medical home that her organization and others have endorsed. And she is supportive of behavioral and specialty health care being available remotely, particular in cases where the closest specialist could be hundreds of miles away.
Blurred lines
But companies like Teladoc are branching out into specialty services. During the past 18 months, Teladoc has added behavioral health, dermatology, sexual health, and tobacco cessation to its menu. "They lend themselves well to remote delivery of care, " says Gorevic. "Access is a significant challenge and consumers are asking for help in these areas." The company plans to soon roll out a new product designed to aid caregivers by allowing three-way interaction among the patient, the caregiver, and a physician.
Meanwhile, large health care systems are getting into the telehealth game. The Cleveland Clinic provides urgent care to residents of four states through its Express Care Online service. The health care system charges $49 for a 10-minute consultation. Some insurers cover the service. The Cleveland Clinic has also made an interesting deal with CVS. People seen in CVS's MinuteClinics have access to Cleveland Clinic physicians through a telehealth platform provided by American Well. Staff at the MinuteClinic will do things that still require in-person, real-time presence, like blood pressure and body temperature measurement, and share the results with the Cleveland Clinic doctor.
But pricing and payment for telehealth services remains a tricky issue and an impediment till the kinks are worked out. Only 15% of the physicians who responded to a survey for AAFP and Anthem currently make use of telehealth. Those who do tend to have been in practice fewer than 10 years and are located in rural areas. "Once there's universal payment for this, you'll see more physicians adopt it," Filer predicts.
Barriers to telehealth as seen by health care executives
Medicare hesitant
A study published in 2016 by the Health Care Cost Institute examined millions of health insurance claims filed with several different insurers and found re­imbursement for telehealth services was almost 40% lower than it was for nontelehealth services.
The study examined claims from 2009 to 2013, before many states had passed any type of parity law.
Medicare's hesitation to embrace telehealth influences private insurers, says John Jesser, vice president of provider engagement strategy for LiveHealth Online, an urgent care telemedicine provider for Anthem Blue Cross and Blue Shield. Anthem offers LiveHealth Online telehealth solutions to its network primary care doctors and health systems.
Many insurers may be more willing to contract with telehealth vendors like LiveHealth Online or Teladoc than pay individual doctors who add telehealth services to their practice. But some insurers, such as Independence Blue Cross, are doing both. The Philadelphia-area insurer recently announced that customers could either consult with urgent care physicians through MDLIVE or with their own primary care physicians who have a secure video connection, depending on their plan. "We want to make this available to any primary care physician interested in offering this service," says Ron Brooks, senior network medical director at Independence Blue Cross.
To underscore that, Tandigm Health, a health care company created in 2014 by Independence Blue Cross and DaVita HealthCare Partners, is rolling out a mobile telemedicine platform to its 380 physicians in an effort to improve patient access and engagement.
By covering telehealth visits with primary care doctors, patients may be able to turn to them for care on weekends and in the evening, and it allows the doctors to be paid for their time. Previously, if a doctor talked with a patient on the phone, "they weren't paid at all for that phone call," Brooks says.
But payment for a telehealth visit isn't the same as for an office visit, he says. "If people think this should be on the same fee schedule as a visit in the office, it really isn't the same. The service doesn't include some of the key elements," such as taking a patient's blood pressure or listening to his heart and lungs.
Reimbursement for telehealth is based on the relative value units set up by Medicare, Brooks says. They are the governing body that initially looked at the factors involved in telehealth, like office overhead, and concluded that reimbursement for telehealth should be lower.
Parity laws come in two varieties, according to Jesser. In some cases, they require insurers to pay the same amount for services provided either in an office or via telehealth. But in other cases, parity just means insurers have to cover both in-person and telehealth services, though not necessarily at the same rate.
"As a matter of principle, we are generally opposed to any legislation that dictates payment amounts, as we support the belief that payment amounts should be market driven," says Jesser.
Expanded capacity
He also cites the possibility of a doctor using the same code for telehealth visits and being able to work with it from home, with no employees or office space. "For a family medical practice that has examination rooms that are constantly in use, capacity can essentially be expanded with the addition of telehealth services," Jesser says. "It's like adding another exam room without having to hire construction workers to come and build it."
Despite the struggles over compensation, telehealth is probably here to stay. The convenience of telemedicine "is really what patients come to expect," Rasmussen says. "There is so much that's on demand. Health care certainly shouldn't be any different."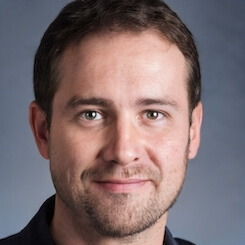 Paul Lendner ist ein praktizierender Experte im Bereich Gesundheit, Medizin und Fitness. Er schreibt bereits seit über 5 Jahren für das Managed Care Mag. Mit seinen Artikeln, die einen einzigartigen Expertenstatus nachweisen, liefert er unseren Lesern nicht nur Mehrwert, sondern auch Hilfestellung bei ihren Problemen.