These medications have revolutionized the treatment of conditions like rheumatoid arthritis. But they are budget busters and have a tricky side effect profile.
When rock musician Glenn Frey of the Eagles died at age 67 in January, the band's website said the cause was complications of rheumatoid arthritis (RA), acute ulcerative colitis and pneumonia. But some media outlets ran with quotes from his longtime manager that blamed Frey's death on unspecified medications he was taking. "The colitis and pneumonia were side effects from all the meds," Irving Azoff was quoted as saying. "He died from complications of ulcer [sic] and colitis after being treated with drugs for his rheumatoid arthritis which he had for over 15 years."
Of course, every treatment takes patients for a ride on a risk–benefit teeter-totter, although you hope the latter far outweighs the former. And it's often a secondary complication such as pneumonia that brings death. But Frey's illness and death—or at least how they were portrayed—hit a special chord in some circles. Writing on the TheMighty.com, a website where people with chronic and mental illness post firsthand accounts, Jessica Hawk-Tillman, a young woman with RA, described vividly the risk–benefit dilemma posed by biologic medications like the ones Frey used: "Without biologic drugs, many people with these diseases cannot perform daily tasks or even get out of bed. With them, our immune systems are suppressed, so we are at a greater risk of developing other illnesses." Moreover, wrote Hawk-Tillman, biologics often provide just partial relief—and even that modest goal may require enduring the ups and downs of trial and error.
"Given all of this, it's easy to understand the love/hate relationship autoimmune patients have with these powerful drugs," she wrote.
The body attacks itself
There are about 80 different autoimmune diseases—conditions in which the immune system becomes confused and unleashes its immunological forces on the body itself. The autoimmune diseases range from the fairly common and familiar like rheumatoid arthritis, multiple sclerosis, psoriasis, and inflammatory bowel disease to the rare and obscure like pemphigus, a group of autoimmune diseases that cause blistering of the skin and mucous membranes, and granulomatosis with polyangiitis (also called Wegener's) that causes inflammation of the blood vessels in the nose, sinuses, throat, lungs, and kidneys.
Researchers have different estimates for the prevalence of autoimmune disease, ranging from as little as 3.2% up to 9.4%. The higher percentage would mean that at any given time roughly 30 million Americans have an autoimmune disease. That's more than double the number of Americans living with cancer. The American Autoimmune Related Diseases Association, an advocacy organization, says the actual number of Americans affected is closer to 50 million when you factor in the conditions for which the epidemiologic evidence is less certain. Autoimmune disease comes in such a variety because of differences in how the immune system is dysregulated and the many different parts of the body that are affected. Rheumatoid arthritis damages the joints; psoriasis, the skin and sometimes the joints; and type 1 diabetes, the insulin-producing islet cells of the pancreas.
Prevalence of major autoimmune diseases in the U.S.
Sources: Kappelman MD et al., Digestive Diseases and Science, 2013; National Institute of Arthritis and Musculoskeletal and Skin Diseases, Handout on health: rheumatoid arthritis, 2014; Vanderpuye-Orgle J et al., Journal of the American Academy of Dermatology, 2015.
Treatment tactics are as varied as the underlying pathophysiology and are often guided by complicated decision trees that branch off in multiple directions depending on the person's response to a certain medication and the severity of the disease. Particularly in mild cases, symptom management may be the goal; for example, people with Crohn's disease may take loperamide for diarrhea and those with psoriasis may get some relief by using topical corticosteroids and moisturizers. But the armamentarium for autoimmune diseases also includes agents that go after the underlying problem of a misdirected and overactive immune response. For example, methotrexate, which is also used in the treatment of certain cancers, is an immunosuppressant and a mainstay in treating rheumatoid arthritis and several other autoimmune diseases.
Très expensive
The development of recombinant DNA and other technologies has added a whole new dimension to the treatment of autoimmune disease. The biological products of these technologies have proven to be effective at interfering with crucial steps in the immune response that result in bringing the autoimmune attack on the body at least partially under control, stabilizing the diseases that tend to worsen. Especially in cases when the traditional treatments don't work or have been tried and have stopped working, the advent of the biologics has filled a void.
But they are the kind of progress we expect these days—not a steady march of improvement but halting steps that come with caveats, drawbacks, and often with a hefty price tag.
For payers, the biologics have changed autoimmune diseases from being a peripheral concern to a central one. There's no shortage of evidence about their financial impact. For example, a 2014 report by Decision Resources Group said that medications for autoimmune disease are the most expensive category of drugs when you organize pharmaceuticals by the disease they treat. And they're an expense that shows no signs of abating.
A report that the IMS Institute for Healthcare Informatics (IMSIHI) issued this April said that spending on specialty drugs for autoimmune disorders more than doubled between 2011 and 2015 (Figure 1), and that last year the $30.5 billion spent on medications for autoimmune disease accounted for roughly 20% of the $150 billion spent on specialty drugs. It's no surprise, then, that by IMSIHI's reckoning, three of the biologics for autoimmune disease ranked among the nation's top sellers, as measured by nondiscounted spending (see Figure 2).
Figure 1  Spending on specialty medications (nondiscounted prices) for autoimmune disease vs. other specialty medicines, 2011–2015
Billions $
Source: IMS Institute for Healthcare Informatics, Medicines Use and Spending in the U.S: A Review of 2015 and Outlook to 2020, April 2016.
It looks like the spending will continue to go up. GBI Research, a London-based health information firm, estimates that the market in this country for RA treatment alone will increase to $9.3 billion by 2020. About 1.3 million Americans have RA, and an estimated 2 out of 3 of them take a biologic.
All the dollars going out the door have not gone unnoticed; payers are taking steps to slow the exodus. Magellan's Medical Pharmacy Trend Report for 2015, which came out a couple of months ago and is based on a survey of payers and claims data, found that biologics for autoimmune diseases were the most managed of the drugs billed through the medical benefit. For example, more payers (67%) had product referencing in place for biologics for autoimmune disease than for any other category (for more on the Magellan report, see Plans Favor Product Preferencing To Tame Spending on Biologics). Even more (88%) had prior authorization for biologics, and about half had step-edit requirements. The Managed Care Biologics and Injectables Index from Zitter Health Insights, a health care research and business intelligence firm in Livingston, N.J., also shows that autoimmune diseases (particularly RA) are very much on the cost-management radar. Among payers who say they're trying to control the cost of treating the various autoimmune diseases, the primary methods used include transferring more of those costs onto patients and waiting for biosimilars to hit the market. When prompted, roughly 84% of commercial payers who answered the 2015 survey said that they were likely to leverage biosimilar drugs to negotiate deeper discounts or rebates from manufacturers.
Figure 2
Three biologics for autoimmune disease rank among the 6 best-selling prescription drugs in the U.S. in 2015
Billions $
Source: IMS Institute for Healthcare Informatics, Medicines Use and Spending in the U.S: A Review of 2015 and Outlook to 2020, April 2016.
Different modes of action
The creation of separate utilization management categories may be another way payers try to exercise some control over their mounting biologics bills. The TNF inhibitors have dominated the biologics, but agents with different modes of action, such as the JAK inhibitors like Xeljanz (tofacitinib) and interleukin-6 inhibitors like Actemra (tocilizumab), may be favored by payers over the current market leaders, Humira (adalimumab) and Enbrel (etanercept). The introduction of biosimilars may increase the chances of this happening, according to Zitter's survey as 80% of payers who indicated either neutrality or a low likelihood of dividing their management of the RA category said that they would at least consider doing so after introduction of biosimilars.
Some of the biologics used to treat autoimmune disease*
TNF inhibitors
adalimumab (Humira)
Administered subcutaneously; over $10 billion in sales in 2015.
certolizumab (Cimzia)
Administered subcutaneously; pegylated humanized antibody FAB fragment that is linked to polyethylene glycol.
etanercept (Enbrel)
Administered subcutaneously. Indicated as a treatment for rheumatoid arthritis, plaque psoriasis, ankylosing spondylitis, and other conditions. Over $6 billion in sales in 2015. The golfer Phil Mickelson has been featured in ads for Enbrel.
infliximab (Remicade)
Administered intravenously over a period of at least two hours. Effective for moderate-to-severe Crohn's disease that has not responded to other treatment. FDA approved a biosimilar for infliximab in April 2016.
golimumab (Simponi)
Approved for treatment of rheumatoid arthritis, psoriatic arthritis, and ankylosing spondylitis.
Interleukin-1 inhibitors
anakinra (Kineret)
Approved in 2001. Indications include rheumatoid arthritis and cryopyrin-associated periodic syndromes, one of autoinflammatory conditions that affect a different part of the immune response than the classic autoimmune diseases like rheumatoid arthritis and psoriasis.
canakinumab (Ilaris)
Received FDA breakthrough therapy designation in April 2016 for three periodic fever syndromes.
rilonacept (Arcalyst)
Approved in 2008 as treatment for cryopyrin-associated periodic syndromes.
Interleukin-6 inhibitors
tocilizumab (Actemra)
Approved in 2010. Indications include rheumatoid arthritis, polyarticular juvenile idiopathic arthritis, and systemic juvenile idiopathic arthritis.
Costimulation blockade**
abatacept (Orencia)
Approved in 2005. Administered intravenously. Indicated for rheumatoid arthritis and juvenile idiopathic arthritis. Cannot be given concomitantly with a TNF inhibitor.
B-cell depletion
belimumab (Benlysta)
Approved in 2011 as a treatment for lupus.
rituximab (Rituxan)
Approved for rheumatoid arthritis. A monoclonal antibody comprising both mouse and human portions. Approved for us with methotrexate in patients who have not responded to an TNF inhibitor.
Janus kinases (JAKs) inhibitors
tofacitinib (Xeljanz)
Approved in 2012 as a treatment for rheumatoid arthritis in patients who did not respond well to methotrexate. Has a black box warning about serious infections and checking for latent tuberculosis before the patient starts the drug.
ruxolitinib (Jakafi)
Approved in 2011 as a treatment for myelofibrosis and in 2014 as a treatment for polycythemia vera. Researchers have reported positive results for autoimmune disease.
*Not every biologic is listed.
**Agents that work by blocking stimulation of T cells.
Aside from the financial impact, biologics also present providers and payers with adherence challenges. These are drugs that people may take for years, sometimes during periods when they are feeling OK and just need to lower the risk of a relapse. Zitter Health Insights has data suggesting that nonadherence hovers around 20%. "Patients generally stick to their dosing as prescribed, but there's certainly room for improvement," say Zitter researchers Pamela Morris and Marie Hollowell. For patients with multiple sclerosis, RA and psoriasis, they found that there is often a gradual lead-up over time to nonadherence rather than a sudden event.
The biologics have a complicated side effect profile, and that's one reason people may have a hard time sticking with them. Interfering with a system as complex as the immune system—a welter of feedback loops and interconnected pathways —is bound to have varied and somewhat unpredictable consequences.
In some cases, for example, the immune system reacts to the biologic by unleashing antibodies against it. Those antibodies can cause an allergic reaction. They also can put the biologic itself out of commission and render it less effective. It makes sense that studies have shown an association between higher levels of antibodies and discontinuation of the medication.
The evidence so far is that Remicade and Humira are more likely to provoke this kind of an antibody response than Enbrel and, furthermore, the anti-Enbrel antibodies don't impair the effectiveness of the drug very much. Remicade is a chimeric antibody that's about 75% human sequence and 25% mouse. It's primarily the mouse part that stirs up the immune system and its legions of antibodies. The symptoms are similar, but most of the acute infusion reactions to Remicade are not your classic IgE-mediated allergic reactions but anaphylactoid reactions produced directly by the substance. One tactic for reducing the immunogenicity of Remicade is to have patients on a regimen that also includes methotrexate or azathioprine.
In some cases, the immune response the biologics stir up is strong and misguided enough that the patient develops another autoimmune disease. So while it's impossible to be sure just from press reports whether Glenn Frey's manager was right about Frey developing colitis in response to his medications, it's a possibility.
By some accounts, the most common drug-induced autoimmune conditions associated with the TNF inhibitors are vasculitis—particularly cutaneous vasculitis—lupus and lupus-like syndrome, and psoriatic skin conditions. Sometimes the autoimmune disease comes on almost right away but people can be taking biologics for years before they are affected. There's no doubt that medication-induced autoimmune diseases occur, but they are relatively rare events. Whether they will become more common as more biologics are introduced and people take them for long periods of time remains to be seen. A Mayo Clinic study of 500 patients who were followed for a median of 17 months and received a median of three infusions of Remicade, found that three patients developed lupus and one a demyelination disorder. Data from a French registry showed that the incidence of drug-induced lupus among patients taking Remicade or Enbrel was about 0.2%. The good news is that autoimmune disease from biologics can often be remedied by discontinuing the drug that is provoking the immune response. Some research has shown that more than 80% of cases of medication-induced autoimmune disease have a favorable outcome.
Another untoward consequence of biologics is an increased risk of infection for reasons that are just opposite to the immunological overreaction that manifests itself as another autoimmune disease. By interfering with some aspect of the immune system, the biologics, particularly the TNF inhibitors, sometimes lower the body's defenses against bacterial and fungal infections.
Studies have come up with different estimates about how great the added risk of infection is. A 2015 meta-analysis that included 106 randomized trials of RA patients delivered a split decision. The study found an increased risk of serious infections among patients taking standard doses of biologics compared with traditional nonbiologic regimens but found no increase in the risk of serious infections from lower doses. The infection risk is real, though. The FDA has added a boxed warning about the risk of Legionella infection on all the TNF inhibitors. Patients are also supposed to be screened for tuberculosis, hepatitis B, and hepatitis C before starting a TNF inhibitor because the medication may disrupt an immune response that has been keeping a latent infection in check.
Entering a new era
Anne Pollock, an associate professor of science, technology and culture at Georgia Tech, wrote a memorable article for the Atlantic magazine in 2013 titled, "Enbrel and the Autoimmune Era." In the piece, Pollock argued that with Enbrel—and by extension, all the biologics—pharmaceuticals are entering a new phase. Antibiotics conquered infections but weren't necessarily the best business proposition because once cured,"your customers no longer need your drugs." The drugs developed to reduce the risk of hypertension and high cholesterol and the "lifestyle" drugs like Viagra have been better for the pharmaceutical industry because people take them for years.
In Pollock's telling, Enbrel has the characteristics of both a risk-reducing drug—for people with rheumatoid arthritis, it's prescribed to fend off further damage to their joints—and a lifestyle drug—because "it is meant to enhance life rather than extend it." Casting the biologics as lifestyle drugs goes against the common meaning of the term and could be taken to mean that they aren't needed or that autoimmune diseases aren't serious.
Pollock's point, though, was that they are not curative, and she argued that the new "autoimmune era" encompasses the three prior eras (antibiotics, risk-reducing, and lifestyle) all at once. She also noted that the biologics are harder to copy than the small-molecule medications produced by chemical processes. Harder does not mean impossible, and biosimilars may yet bring some price competition to biologics.
Robert Aronowitz, MD, chair of the History and Sociology of Science Department at the University of Pennsylvania and the author of Risky Medicine: Our Quest to Cure Fear and Uncertainty, has a similar analysis. "The objective is to not get worse," he says. "Keep the patient comfortable and manage the risk. That hasn't always been true with medicines. For example, you get a bacterial infection, take an antibiotic, and, within a couple of weeks, it's gone. But with autoimmune diseases, there is no promissory note."
Aronowitz argues that physicians today increasingly focus on reducing the probability of a bad outcome as opposed to interventions that treat symptoms or alter physiological processes doing harm in the body. "Making life more comfortable is not a bad thing," he says, but he quickly points out that there is much more profit to be made when pharmaceutical companies and device makers develop interventions aimed at producing comfort or reducing risk, rather than shooting higher and going for a cure.
Aronowitz says he is "spooked" by the direct-to-consumer ads for biologics that are designed to stoke demand for the expensive drugs. "I worry about misuse," he says. "And I worry that the Chinese menu–style of diagnosing RA and other autoimmune diseases makes increasing sales all too easy." He says we need to find the best possible evidence that these biologics work, which means investing in knowledge production in the form of clinical trials and showing some discipline about prescribing expensive new drugs as a society through the insurers, government regulation, medical authorities, and, mostly, the doctor–patient relationship.
After 28 years of publishing, our last issue of Managed Care was December 2019.
While sad, we have much gratitude for the many writers, editors, researchers, reviewers, salespeople, and advertisers who kept us going and made Managed Care a standout publication. And not to be forgotten, we thank you for reading our publication and visiting our website.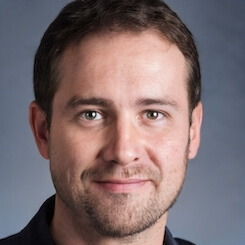 Paul Lendner ist ein praktizierender Experte im Bereich Gesundheit, Medizin und Fitness. Er schreibt bereits seit über 5 Jahren für das Managed Care Mag. Mit seinen Artikeln, die einen einzigartigen Expertenstatus nachweisen, liefert er unseren Lesern nicht nur Mehrwert, sondern auch Hilfestellung bei ihren Problemen.