In the first of several posts, Tom Ewers and Munzoor Shaikh of West Monroe Partners discuss the dynamics of health care payer mergers. Here, they describe how success hinges on several key ingredients in the stages before closing — the pre-close stage.
For health care payers, pre-close homework is the most critical factor leading to a successful acquisition or merger. For one thing, payers must be prepared for upcoming health insurance exchanges and other radical changes to the system.
Successful private equity investors and strategic acquirers recognize the importance of investigative efforts during the transaction. The cost of mistakes in this phase will amplify the financial loss downstream. So, payer companies considering acquisitions should learn from successful peers.
Acquirers in health care have an added layer of complexity to contend with. Beyond the intricacies of a regular M&A transaction, health care organizations also face massive uncertainty in a post 2014 health insurance exchange world where the fundamental principles of the industry (such as fee for service) are being transformed. As such, we recommend several pre-close best practices that payer acquirers should follow to enable a successful integration.
The initial steps of such a large-scale project revolve around defining an overall strategy for both the acquisition and integration phases.
First: Define acquisition strategy
From a cost and operational perspective, payer consolidation is a natural market force that will help payers share claims processing costs. However, growth through horizontal acquisition — acquiring another business in the same industry — alone may not be sufficient to remain competitive. Given a payer's current environment, payers have to determine the optimal strategy, whether it's to grow horizontally and expand market share, integrate vertically (for example, when a soda company produces the soda and the container) to expand capabilities, or use guerilla tactics such as engaging in price wars to eliminate competition.
For example, Blue Cross Blue Shield of Massachusetts had a majority of the market share in that state prior to the exchange set up under RomneyCare in 2006, which it lost afterwards. Big payers may use guerilla tactics such as price wars (assuming they can weather the storm if they have enough cash reserves) to undercut their competition and thus maintain market dominance without necessarily acquiring another payer.
The cost of such a price war may be equal to or less than actually buying another competitor. In such an environment, vertical integration is well suited to bring greater capabilities to the market. Such capabilities include risk adjustment, e-commerce, true population health management across the spectrum of sick to healthy populations, deep analytics and social member engagement.
After a merger, ROI has to be realized in an organized manner through operational integration, expanded capabilities, and contract consolidation. Health care payers may be able to achieve synergies in individual customer engagement, small and large group member engagement, population health management, and back office core operations. Without organization and a strategic focus, a very promising deal may not yield the outcomes it promised.
As a result, defining an "investment thesis" is important — not only should you have a core reason for going through with the transaction, but you also need to create a shared vision for everyone involved. Once the acquisition's intent is defined and communicated, acquirers can work to validate it during the various phases of diligence.
Next: Determine integration approach
Broadly put, M&A transactions can follow one of two models: a leverage business model (LBM) or a reinvent business model (RBM) (Clayton M. Christensen, Richard Alton, Curtis Rising and Andrew Waldeck. The New M&A Playbook, Harvard Business Review, March 2011). The key difference between the two models is exactly what the acquirer is buying.
In the case of LBM, the acquired company's resources can be plugged into the acquirer's existing business model. The simplest case of this is when a payer undergoes horizontal integration and buys a new set of customers by acquiring another payer. The acquired payer's customers become resources that are plugged into the existing payer's business model. Cost efficiencies materialize from having one claims platform and operational team as opposed to two.
In the case of RBM, the acquirer is actually purchasing the target's overall business model. The business model includes their processes, capabilities, and profit model. The best example of this is when UnitedHealth Group bought OptumHealth. UnitedHealth had a traditional health plan capability and OptumHealth brought significant new capabilities in analytics and population health management. The combined company integrated their different capabilities, expanded their value proposition and reinvented the business model of UnitedHealth.
It is critical to know which of these two types of M&A transactions you are undertaking, since each will require a different approach, mindset, and set of principles to facilitate the actual integration. In the case of LBM, not much of the acquirer's core processes, systems, or profit model will be retained, if any at all. Except for the synergy gained from consolidating common teams, there is no true benefit of integrating such assets; it will only slow down integration, delay potential success and perhaps create friction. In the case of an RBM, it is highly critical to be collaborative and creative in integrating the core capabilities and best practices of each firm.
Ready for the next phases
With overarching strategies in place, payers can successfully shift into the pre-integration, operational and IT diligence phases.
(In their next post on mergers and acquisitions, Tom Ewers and Munzoor Shaikh will discuss how to establish a diligence team, as well as the importance of conducting targeted operational and IT diligence.)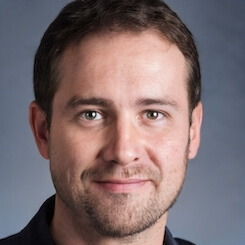 Paul Lendner ist ein praktizierender Experte im Bereich Gesundheit, Medizin und Fitness. Er schreibt bereits seit über 5 Jahren für das Managed Care Mag. Mit seinen Artikeln, die einen einzigartigen Expertenstatus nachweisen, liefert er unseren Lesern nicht nur Mehrwert, sondern auch Hilfestellung bei ihren Problemen.