This is a tale of two diseases affecting the joints that are on vastly different trajectories. While hospitalizations for rheumatoid arthritis (RA) have dropped considerably, those for gout soared, according to a research letter in the June 7 issue of JAMA.
The annual hospitalization rate for people with RA dived 67%, from 13.9 per 100,000 American adults in 1993 to 4.6 in 2011. Meanwhile, the hospitalization rate for those with gout doubled, from 4.4 to 8.8 per 100,000 Americans adults, according to researchers at the Massachusetts General Hospital in Boston.
Annual rate of hospitalization for patients with a principal diagnosis of gout and rheumatoid arthritis
Source: Lim SY et al., JAMA, June 7, 2016
For RA, the inflation-adjusted hospital costs per 100,000 U.S. adults dropped from $83,101 to $55,988. For gout, those costs increased from $34,457 to $58,003.
Researchers examined data from the Nationwide Inpatient Sample compiled by the Agency for Healthcare Research and Quality. They investigated overall rates of hospitalizations, rates of surgery related to either condition, and inflation-adjusted hospital costs.
"The findings may reflect suboptimal care received by gout patients and its increasing prevalence," the research letter stated. But they reflect good news about rheumatoid arthritis. Lead author Hyon K. Choi, MD, of Harvard Medical School, said in a press release that widespread use of effective medications for rheumatoid arthritis—including methotrexate and the newer, genetically engineered biologics—along with better management and earlier treatment have contributed to a reduced incidence of complications requiring hospitalizations, including those for systemic complications and major joint surgeries.
Choi told Managed Care that gout, which affects more than 8 million Americans, can be tied to lifestyle. "The continued Western lifestyle (e.g., consumption of fatty and meaty meals with sugary soda or alcohol), growing obesity epidemic, increased frequency of risk factors such as hypertension and chronic kidney disease, and increased use of low-dose aspirin and diuretics (which elevate uric acid levels) all contribute to the increased incidence of gout," Choi said in an email.
So although there is a genetic component to gout, there's a great deal of good evidence for risk factors that are nongenetic and modifiable.
Furthermore, Choi said that almost 9 out of 10 hospitalizations for gout are preventable and can be traced back to inadequate or inefficient care. For example, only a small proportion of people who might benefit from uric acid–lowering medications take them.
And many physicians do not monitor the uric acid levels of their patients who are taking uric acid–lowering prescriptions to make sure they are working and that people are taking them as prescribed.
Choi told Managed Care that the "key approach of 'treating-to-target' with urate-lowering drugs (to a baseline serum uric acid [SUA] target of <6.0 mg/dL at a minimum) as advocated by rheumatology guidelines has not been implemented as a standard by primary care physicians in gout care—this needs to be aggressively adopted in PCP care."
Ninety percent of gout patients are managed by PCPs, and other providers need to be engaged, Choi said. "Results have been impressive for clinical models that share some aspects of broadly employed anticoagulation and hyperlipidemia management and monitoring clinics."
For instance, a recent study at a specialty clinic for gout proved that good results can be achieved with nurse-led caregiving teams.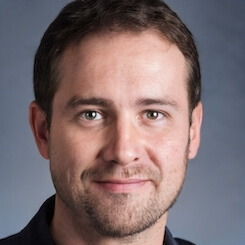 Paul Lendner ist ein praktizierender Experte im Bereich Gesundheit, Medizin und Fitness. Er schreibt bereits seit über 5 Jahren für das Managed Care Mag. Mit seinen Artikeln, die einen einzigartigen Expertenstatus nachweisen, liefert er unseren Lesern nicht nur Mehrwert, sondern auch Hilfestellung bei ihren Problemen.