Women bear the brunt of the system's dysfunction, and their trust will be hard to earn back.
It's long been recognized that women interact with the health care system more than men—as patients, as caregivers, as coordinators of care for their loved ones, as the managers of medical bills. Given their regular exposure to a dysfunctional, disjointed system that dumps much of the burden of its inefficiency on patients, women take on more of the burden. And they're angry about it.
Women who report making health care decisions for others
Source: The Advisory Board, Women's Health Trends, March 2016
"People are upset," says Jeanne Pinder, a journalist who started Clear Health Costs, a crowdsourced site that collects the real out-of-pocket costs of health care services in markets around the country. "They walk away with these huge, unexpected, inexplicable bills and they're outraged."
Businesses like banking and retail that must attract consumers pay a lot of attention to making it easy for a consumer to use their services and spend her money. Not so in health care. In fact, when paying a medical bill or choosing a doctor, the system seems to be set up to repel consumers, not attract them.
Maybe that's because health and medicine were traditionally above commercial concerns—or at least aspired to be. Today, given the large and increasing percentage of Americans managing a large deductible plan and shouldering more of out-of-pocket expenses, patients have become consumers, whether they like it or not. And they're not happy about it.
Evidence is everywhere. Thirty percent of consumers have had a surprise medical bill. About the same proportion can't get their medical records without a long, drawn-out battle. Doctors and others deeply familiar with the health care system—and so presumably expert in its complexities—write angry, bewildered essays about their battles with siloed health services and opaque billing practices. In a recent article titled "Unpaid, Stressed, and Confused: Patients are the Health Care System's Free Labor,"(link is external) Vox health policy writer Sarah Kliff wrote about the burden the system places on consumers, taking untold hours of their time without acknowledging the price people pay in lost hours of work.
"We have an incredibly dysfunctional, fragmented system" that makes it challenging for women, says Debra Ness of the National Partnership For Women & Families.
Both men and women are affected, but women are more often the ones struggling over a confusing explanation of benefits form and waiting on hold for customer service. They're the ones helping an elderly parent get from one specialist to the next and tracking multiple medications. Women are the unpaid case managers of America's health care system.
"We have an incredibly dysfunctional, fragmented system that is not very responsive to consumers or family caregivers trying to navigate the system," says Debra Ness, president of the National Partnership for Women & Families, a consumer advocacy group based in Washington, D.C. "It's incredibly challenging for women when you consider the lost time, financial cost, and emotional burden it places on them." Many women are also disadvantaged economically and can't advance to better jobs because of the time it takes to deal with the health care system for the family members they care for, she adds.
Engagement is not enough
The "patient engagement" trend is more a business case for drawing patients or saving money rather than an attempt to truly solve their problems, argues Ness. "We use the term patient engagement and it sounds nice," she says. "What it really means is how do we get patients to do what we want them to."
"Health plans do damage to themselves every day when they don't pay claims on time" or when they don't grant prior authorizations, says Leslie Read of Deloitte.
Ingrid Lindberg, a consumer marketing consultant who has helped both providers and payers better understand consumers, says many insurance carriers and wellness vendors have adopted patient engagement strategies prematurely, without taking the initial steps to gain trust from consumers. "They have not yet earned the right to engage," she argues. That comes when an entity is seen as a trusted source of information for how to manage your life. "If you're easy and helpful every single time people will start to ask you questions. When people come to you asking questions, that's where you begin to earn trust."
Health plans, by contrast, "are not easy and helpful, not repeatable and reliable, and not an entity most people would be willing to go to for help," she says.
Women, as a group, don't trust health plans. Deloitte recently asked consumers to identify their "circle of trust" of the people or entities they would engage with regarding their health plan. Their doctor or a family member is at the center of the circle, and health plans and their customer service reps dangle on the outside. "It's going to be very difficult for a health plan to be trusted; they are at a disadvantage because of the tighter relationship consumers have with their providers," said Leslie Read, a Deloitte principal. "Because of the disjointed consumer experience, health plans do damage every day when they don't pay claims on time or there is a surprise out-of-network cost or difficulty getting a prior authorization. There is a trust issue."
What's infuriating to many consumers is the way insurers and providers send along an out-of-pocket bill for hundreds or thousands of dollars with no advance warning or acknowledgment of the impact that kind of bill can have on a household budget. Lindberg says insurers and health systems may be underestimating the growing reservoir of rage building among consumers—particularly women—about this lack of transparency on costs. Because their salaries are lower than men's and they head more single-parent households, women are more vulnerable to the impact of a big unexpected medical bill. Pinder, the Clear Health Costs founder, wonders whether the men who control most health care organizations are underestimating the strong feelings about health care costs because they don't personally manage their own health care bills. "Women use the system and see it one way and men use it completely differently," she argues.
TABLE
Identifying differences in women's health
Disease/disorder
Differences present between men and women
Heart disease

Heart disease is the number one killer of women, taking more lives than all forms of cancer combined.
Heart disease kills more women than men.
High blood pressure is a stronger risk factor for women than men of heart disease.
Diabetes raises a young woman's heart disease risk five times more than for a young man.

Depression

Women are twice as likely as men to suffer from depression.
Women are most vulnerable to depression during hormonal transitions (i.e. puberty, pregnancy, and menopause).

Osteoporosis

More than 80% of osteoporosis sufferers are female.
More than 60% of low bone mass sufferers are female.

Autoimmune disease

More than 75% of autoimmune sufferers in the United States are female.
Autoimmune disease is in the top 10 killers of women.
Women in their child bearing years are the most likely to get an autoimmune disease diagnosis.

Stroke

Stroke is the third leading cause of death for women but is the fifth leading cause of death for men.
Each year 55,000 more women have a stroke than men.

Smoking

Smoking has a more negative effect on heart health in women than men.
Women are less successful at quitting smoking and have more severe withdrawal symptoms.
Relapse rates in women are higher than in men.

Source: The Advisory Board, Women's Health Trends, March 2016
Keep it simple
One fairly simple way health plans could get back in the good graces of their customers is to just use simpler language. "The average person feels like health care has made up terms in order to purposely confuse them," says Lindberg. The vast majority (87%) of Americans think providers refers to insurers, not doctors and hospitals, she notes, and about half believe coinsurance is the insurance the spouse has.
Some of the answers will come as health care slowly but surely goes on online. But it's easy for health care organizations to go astray chasing the latest shiny object—the app has to actually solve a problem for consumers, not just dazzle them with connectivity.
The lack of transparency about prices and costs stems, in part, from the running battle between hospitals and doctors and insurers. Their contractual brinksmanship, along with mid-year contract changes, contributes to the problem of inaccurate information about prices and unreliable provider directories. For people to trust the system, they need to trust the basics like the price tag. Lindberg suggests setting a price and standing by it. "If you guarantee the price on the transparency tool, that's how you put faith and trust back into the system," she says.
"Health care is just extremely frustrating from a consumer perspective," says Paul Schrimpf of Prophet, a marketing consulting firm.
What makes it worse is when employees are told by their HR department to "take responsibility for their health and health care," when the entities that manage those systems don't take responsibility themselves for making any of it usable. "You have to be able to tell people, is your doctor in network yes or no, are you receiving the right price based on the contract that was negotiated, yes or no. These are basic questions that often don't get answered," says Lindberg.
Payers and providers should be looking outside the industry to consumer experiences such as buying something online, argues Paul Schrimpf, associate partner at Prophet, a marketing consulting firm that lists UnitedHealthcare as one of its clients. Despite the frustration with many aspects of health care, Americans do have more choice about where and when to get their health care because of retail clinics and telemedicine. The rest of the health care system needs to catch up with consumer expectations for speed and convenience, says Schrimpf. "I can book a one-week vacation, fully customized online in an hour. But when I needed a special procedure last year it took eight weeks and six visits. Health care is just extremely frustrating from a consumer perspective."
Better cooperation between payers and providers, rather than finger-pointing in contract disputes, would go a long way toward repairing the consumer experience, consultants advise. Consumers tend to be more satisfied with integrated delivery systems such as Kaiser Permanente because there are fewer silos to deal with. Better integration between doctors and insurers, even if it isn't in the form of a consolidation, could help. "This whole separate payer and provider world isn't working anymore," Schrimpf says.
Women shortchanged worldwide
In 2015 the Center for Talent Innovation surveyed 9,218 female health care consumers in five countries (U.S., U.K., Germany, Japan, and Brazil) and found striking evidence that women are not getting what they need from the health care system:
78% do not trust their insurance provider
83% do not fully trust pharmaceutical companies
59% make health care decisions for others
62% lack the time to do what they need to do to stay healthy
In an article in the Harvard Business Review, the study's authors offered advice for providers and payers to improve women's experiences, going beyond the current buzzwords of engagement and patient experience:
Doctors can improve their communication with women by making it easier to get information such as test results and choosing treatments.
Insurance companies can make preventive care affordable, make it easy to find doctors in-network, and provide easy, friendly customer service.
Pharmaceutical companies can win trust by ensuring clear and comprehensive information accompanies prescriptions and by providing gender- and ethnic-specific drug recommendations.
All health care organizations can put women into places of leadership and encourage them to use their personal experiences and perspectives to shape decision making. Women make up 88% of the health care workforce but just 4% of health care CEOs are women.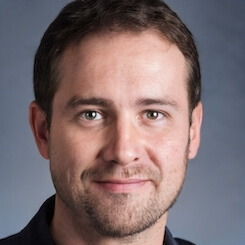 Paul Lendner ist ein praktizierender Experte im Bereich Gesundheit, Medizin und Fitness. Er schreibt bereits seit über 5 Jahren für das Managed Care Mag. Mit seinen Artikeln, die einen einzigartigen Expertenstatus nachweisen, liefert er unseren Lesern nicht nur Mehrwert, sondern auch Hilfestellung bei ihren Problemen.