The system's effect on the private sector has actually been underestimated. Medicare price changes often lead to amplified swings on the private side.
Last summer, as physicians around the country were marshaling their forces in what has become an annual campaign to override the deep cuts to physician rates required by the Medicare budget, the president of the American Academy of Family Physicians voiced the added concern that whatever happened to Medicare's payment rate, insurers would be sure to follow the feds' marching orders on any cuts.
Snowball effect
The impact, said Jeffrey Cain, MD, current board chairman of the AAFP, would "snowball as commercial insurers, who often base their payment on the Medicare rate, reduce their reimbursement to physicians as well."
It's no secret that providers are alert to even the smallest shift in what Medicare pays for a service. And not just because of the oversized role it plays as the nation's largest single payer for health care services.
Professional physician societies have been acutely conscious of the lead role that Medicare plays among all payers, believing that a shift in the agency's financial winds can be swiftly imitated among private payers as well.
Now a pair of economists with a longtime interest in health care say they can quantify the effect the changes in Medicare rates have on the private sector — concluding that a review of past changes in payment rates shows that price moves at Medicare lead to amplified swings on the private side.
On average, conclude Jeffrey Clemens, PhD, and Joshua Gottlieb, PhD, every $1 change in Medicare's rates used to pay physicians leads to a $1.30 swing in the rates of private insurers. If Medicare boosts payments by $1, then private insurers respond with a $1.30 increase, just as a $1 drop at Medicare triggers a $1.30 slice on the private side.
For payers looking for a benchmark to cover thousands of coded services across a wide network of providers, the Medicare book of rates makes a logical template, the economists say, particularly when they're setting rates for a large number of small doctor groups.
When insurers are negotiating with a host of independent practitioners, one way of managing the complexity involved is to use the Medicare rate sheet as a base menu of prices, possibly with an across-the-board hike and a "take-it-or-leave it" attitude.
That's one reason why Medicare's influence on benchmarking prices is strongest in areas with large numbers of providers who have not consolidated into large practices. When negotiating with hospitals or large physician groups, though, purchasers are more likely to hammer out rates for bundles of services. The bigger the market clout the providers have, says Gottlieb, the higher their rates are likely to be.
"We find that when there are more concentrated providers it is easier to negotiate away from the Medicare benchmark," says Gottlieb. "In contrast, when providers are more dispersed, Medicare is used more strongly as a benchmark. The amplification is larger.
"If you're an insurer negotiating with one or two groups, you can imagine them saying, 'We'll pay more for this, less for that,'" he adds. "But if there are 100 small groups, it's more costly to negotiate with all of them, and then you're more likely to take Medicare as a benchmark. It's the same on both sides. Small physician groups with a couple of docs won't invest in negotiations."
Regular feature
Gottlieb's study is consistent with what Greg Scott, MPA, has been seeing. As a principal in Deloitte Consulting, Scott's been working directly with health plans around the country. The Medicare benchmark — along with a standard premium from insurers — has been a regular feature for insurers looking to establish a rate sheet with their network of providers.
One important development, he adds, has been the rapid consolidation of physicians into ever-larger groups. Those groups may be likely to accept thousands of Medicare's benchmarks, but they're increasingly likely to pick out dozens of codes or bundles of codes that have the biggest impact on their bottom line — and negotiate over those on a case-by-case basis.
"When large plans and systems come together, each has done its homework. Each understands which subset of services will make or break its financial performance, which is even bigger than the 80–20 rule, where 20% of the codes drive 80% of the fees." The core of the negotiation often comes down to 10% of the total — and that's where the dickering can become intense.
Cost-based formulas
Medicare's dominant role in health care may be dragging down efforts to switch the entire system over to more of a value-based approach to paying for care. That's because in Medicare, the bulk of the pricing formula is based on cost.
Medicare's rates are set on what the agency calls relative value units, or RVUs, which are based on three factors: Primarily the amount of work that goes into a procedure, the practice expense involved, and a smaller percentage assigned for malpractice expenses. That rate is then multiplied by a special geographic formula assigned to the area doctors work in.
An RVU is assigned a value (in 2013 the value was $34.02) and each procedure is assigned a certain number of RVUs, or points. And the basic formula involved has endured for more than 20 years.
But Bruce Vladeck, who ran Medicare and Medicaid under President Bill Clinton, says that Medicare has generally been leading the private sector in payment reform, not blocking it.
"There's nothing in the Old or New Testament that says once you have RVUs you can't fiddle with them," says Vladeck. "But if the question is what is your starting point for a system of payments, you don't have a lot of choices."
As the Washington Post pointed out last year, those RVUs are updated using figures from an advisory group of medical societies led by the American Medical Association.
Charges
They survey doctors on the work involved in each procedure, including the amount of time it takes to complete a procedure. And the relationship has spurred charges that physicians have been routinely inflating their time to inflate payment rates — which are in turn used to determine what insurers pay.
The economists are careful to point out that they weren't assessing whether the Medicare benchmark encourages overpayments or underpayments.
"We don't say overpayment or underpayment," notes Gottlieb. "This is the payment level. It's much tougher to say it's too high or too low; that depends on your point of view. But it does suggest that the reaction is based in sound economics; if you view Medicare as overpaying, you would expect the private sector to make the same mistake. That would be the same for lower payments."
When Clemens and Gottlieb's study appeared, the Post pounced, noting in their story that the new study underscored that "the government may be spending billions of dollars more than necessary for some products and services. Moreover, the influence of Medicare prices means that those faults may be replicated throughout U.S. health care."
Medicare's influence is so pervasive, say the study authors, that it could also defeat the move toward more value-based payments. Medicare's accountable care organizations are paid according to the old RVU-unit formula, along with added bonuses, says Gottlieb.
"The big thing we see is the relative pricing across services," adds Gottlieb. "It encourages private insurers to pay in a cost-based manner rather than value-based because that's how Medicare is set up, with a higher payment for higher input costs, or a lower payment for lower input costs."
Cost shifting
Their conclusions also raise questions about another theory: that throttling down Medicare payments puts pressure on providers to increase what they charge private insurers to make up for the shortfall.
"It makes a lot of economic sense," says Gottlieb about his and Clemens's conclusions on Medicare's influence, "but that said, much of the existing literature on hospitals has tended to find cost shifting, to find that lower Medicare rates increase private rates."
There are a variety of ways that health plans can do the math around RVUs, says Douglas E. Henley, MD, the executive vice president and CEO of the AAFP.
While Medicare operates with one conversion rate, the conversion rate on the private insurance side can vary.
"Primary care physicians may have one conversion factor," he says, while an ear, nose and throat group that could be harder to find — and badly needed for the insurer's network — could negotiate a higher conversion rate. While Medicare changes its conversion rate every year, private insurers could stick with an older, less expensive formula.
"If you are small or medium-sized, either you take it or you leave it," says Henley about the insurer's rate sheet. "And it may take saying 'no' to get their attention." It could also persuade physicians to improve their clout by consolidating.
"I think one of the most fascinating things is this issue of provider consolidation," says Gottlieb. "There's this tradeoff. When they consolidate, they can charge more, but it also means that negotiating away from the Medicare schedule is cheaper, so you can have benefits in getting away from it and coming up with your own pricing."
Moving to a new model
The pricing issue has been a central theme with the unveiling of state insurance exchanges called for under Obamacare. Kaiser Health News (KHN) recently noted that while insurers and physicians often steer clear of a blunt assessment of payment rates, it's been clear that quite a few insurers have set exchange rates well below the Medicare benchmark.
They concluded that a $90 Medicare rate for a relatively complex visit to the doctor's office which would earn $100 from a private plan is sometimes priced at $60 to $70 on some of the exchange plans. And in many cases, doctors are finding out the hard way.
"I've participated with Oxford since 1985. They don't send me a contract every year to sign. They don't send me the rates. You don't know the rates," Paul Orloff, MD, the president of the New York County Medical Society, told KHN. "It's the only game in town, so you sign. They have a right to unilaterally change the rates at any time during the contract."
Ultimately, payers and providers may want to move toward more of a blended payment model, combining a fee for service along with capitation — a monthly fee for a set of services for a group of patients, weighted by risk factors, says Henley.
"If you do it well, that should work out very nicely," he adds, "especially in the context of the patient-centered medical home."
Medicare's leadership
But Medicare's lead role will probably be a key factor in any lasting change. Scott, for one, doesn't expect Medicare to abandon its role as the 800-pound gorilla in health care pricing anytime soon.
"Medicare's impact is going to remain consequential," says Scott, "but there may be some shift over time as private models become more creative."
"Inevitably," notes Henley, "a new model will certainly have more stickiness if Medicare is moving in that direction."
"This is not a great model that we have," says Scott. "I think all across the spectrum, in Medicare and private insurance, there are various embryonic approaches to at least try and introduce a value perspective, to integrate pricing and quality using clinical process and outcome measures."
But for any major changes to occur, he adds, Medicare will need to make some major adjustments in the way it pays for services.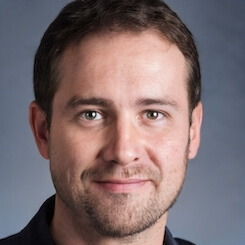 Paul Lendner ist ein praktizierender Experte im Bereich Gesundheit, Medizin und Fitness. Er schreibt bereits seit über 5 Jahren für das Managed Care Mag. Mit seinen Artikeln, die einen einzigartigen Expertenstatus nachweisen, liefert er unseren Lesern nicht nur Mehrwert, sondern auch Hilfestellung bei ihren Problemen.