Doctors maintain that they simply do not have all the tools they need to make value-based care happen, even if they wanted it to happen. Health insurance executives counter that the situation is not that bad.
Primary care physicians (PCPs) and health care executives hold starkly different views on value-based care, according to a recent survey by Quest Diagnostics and Inovalon, a data analytics company. One of the questions: Do physicians have the tools needed to succeed in a value-based care system? Nearly half (44%) of the health plan executives said yes compared with less than a third (29%) of physicians. The write-up of the survey results said the difference shows that health plan executives "may not understand the extent to which physicians are hindered at the point of care."
The normative outlook of the executives and the PCPs also differs. Fifty-seven percent of health plan executives indicated that we should have a value-based health care system, while only 33% of the physicians thought so.
Normative difference
PCPs and health plan executives differ on whether care should be based on value.
The online survey of 300 PCPs and 150 health plan executives was conducted from May 6 through May 20. The PCPs who participated are in private practice and affiliated with a hospital. The margin of error was plus or minus 5%.
CMS weighs in
The survey sounds a discordant note amid swelling chords about promoting value-based care. CMS, for example, has set a goal of having half of Medicare outlays go through alternative payment models by 2018. Those models include ACOs, medical homes, and bundled payments.
"That is just around the corner," says Harvey Kaufman, MD, Quest's senior medical director, underscoring the tough goal CMS set for itself. Still, the agency's importance to the value-based effort can't be overstated. "CMS is huge," Kaufman says. "It is the major payer in health care, and without the push from the federal government in terms of electronic health records [EHRs] and meaningful use, we would move a lot slower. It has been the primary mover in accelerating progress."
Some commercial insurers are also making strides, according to Kaufman. "The big guys—UnitedHealthcare, WellPoint, Aetna, Cigna—are all slowly making progress," he says. "They are driving toward more integrated information and are committed to data analytics that help identify where they need to focus. I think all of the major players are moving in the right direction."
It's the integrated health systems like Geisinger and Kaiser Permanente that stand out, in Kaufman's view, because of the amount of information at their disposal and their connectivity. Everyone involved has concerns about the speed of change and "getting health plan executives and physicians on board together so we migrate together to this new reimbursement model," Kaufman said. "There needs to be more effort in terms of driving standardization and driving interoperability."
Interoperability concerns
EHRs alone aren't going to cut it, says Kaufman, because of lack of interoperability and the fact that "so many patients receive care out of network. And if they are out of network, they are typically at a different point on the health record."
Eight-seven percent of the respondents (the health executives and PCPs together) said that it's very or extremely important for doctors to have access to all of a patient's medical records. Yet only 34% of the PCPs said that they have the information they need, and a similar proportion (43%) of the health insurance executives saw things that way.
The survey asked the respondents if they believed a tool exists that a physician can easily use that would provide quality and value-based care; 48% said no or they weren't sure. "Among those who said yes, there definitely is, only a third (32%) named 'electronic health records system' or 'electronic medical records system' as being that tool," said the write-up.
Quality quagmire
Another problem area: Quality measures. Nearly 3 out of 4 respondents agreed that quality measures are too complex—and that makes it difficult for physicians to achieve them. The physicians took a dimmer view of quality measurement than the health insurance executives when asked whether measures improve care (69% of physicians said yes vs. 86% of the executives), whether measures and "value ratings" can drive down costs (59% of physicians vs. 78% of executives), and whether it is clear that they apply to the individual patient (41% of physicians vs. 58% of executives).
Complexity of quality measures impedes adoption of value-based care
PCPs and health plan executives differ on just how much of an obstacle this represents: 58% of executives said it is clear to physicians which quality measures apply to their individual patients. Only 41% of PCPs agree.
"Depending on the source, physicians must contend with 500-plus different quality metrics," Kaufman said. "There are quality scoring systems and there are risk adjustment models and hierarchical condition categories and reimbursement rules and it just goes on and on. Some of these feed into incentives and penalties. It is virtually impossible for any doctor to keep track of all this and we just seem to keep adding to the complexity."
Still, the analysis of the survey ends on an optimistic note, saying that the "findings highlight a possible path forward accelerating value-based care adoption so that all stakeholders, from health plans and health systems to physicians, can clearly see the benefits of value-based care…."
From your lips to Andy Slavitt's ears.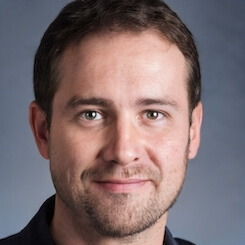 Paul Lendner ist ein praktizierender Experte im Bereich Gesundheit, Medizin und Fitness. Er schreibt bereits seit über 5 Jahren für das Managed Care Mag. Mit seinen Artikeln, die einen einzigartigen Expertenstatus nachweisen, liefert er unseren Lesern nicht nur Mehrwert, sondern auch Hilfestellung bei ihren Problemen.