Initial results are promising. Employees turn toward preventive medicine and away from expensive drug therapies.
Health care insurance can be worth as much as hourly wages for some employees at Hannaford Brothers, a Scarborough, Maine-based supermarket chain. That means they have to be happy with it, says Peter Hayes, Hannaford's benefit strategist. "If we're spending as much on health care as we are on wages and it's just a dissatisfier, that doesn't help us as an employer."
So when the company three years ago faced growing employee unrest regarding health plans and their provider networks in three rural states — Maine, New Hampshire, and Massachusetts — it decided to implement a new concept in those markets: a consumer-directed health plan, or CDHP. Hannaford signed on with Definity Health, a company that administers high-deductible health plans with health reimbursement accounts, or HRAs, for self-insured employers.
Employers pay into the HRAs to cover the first part of employees' deductibles, while Definity offers both a network of physicians that members can see at discounted rates and online resources that members can use to manage their accounts and to research medical and coverage questions.
No complaints
"We thought that if we gave people tools and they participated in decision making, their satisfaction levels would go up," Hayes says. That first year, 500 people, or 15 percent of those eligible, enrolled in the plan. And Hayes didn't receive a single complaint.
If my phone doesn't ring about being dissatisfied with a health plan, I take that as a major win," he says. "During that time, our phone was ringing off the hook about our big-name national players — people had eligibility issues; they couldn't get claims paid."
Today, at a time when employee satisfaction with benefits is declining in general, employers — and insurers — are finding that satisfaction with consumer-directed health plans is high.
Conflicting reports
Overall, just 32 percent of employees are satisfied with the benefits offered by their employers, down from 41 percent in 2002, according to the MetLife 2003 Employee Benefits Trend Study, released in December. Part of that decline, MetLife says, can be attributed to companies passing on more of the cost and responsibility for managing benefits to employees.
Yet Lumenos, another company that offers a CDHP in which employees take on the management of an HRA and the potential for substantial out-of-pocket costs, says more than 96 percent of its members are satisfied with their health coverage and 93 percent intend to enroll again.
Aetna also found that 9 out of 10 members of its consumer-directed HealthFund products were satisfied enough to say they would renew coverage if given the opportunity.
The results also show higher satisfaction rates among those with six months or more experience who had the opportunity to use the plan.
In addition, medical costs for Aetna HealthFund members stayed relatively flat, rising only 1.5 percent, while utilization of preventive care increased 16 percent more than in a similar population.
More than half of Aetna HealthFund members had fund dollars left to roll over into 2004, Aetna says. On average, those members rolled over 31 percent of their fund.
At Coors Brewing, 70 percent of those enrolled in a CDHP are satisfied, according to Sue Bostwick, senior health and welfare specialist at Coors. "Employees like the freedom to use the doctor they want to without going through a primary care physician for a referral."
Despite these promising signs, it's too early to be overly optimistic about consumer acceptance of CDHPs, consultants say. The number of people enrolled in such plans — and thus the number of people participating in satisfaction surveys — is a very small percentage of those insured, says Peter Kongstvedt, MD, vice president in the health consulting practice at Cap Gemini Ernst & Young. When Lumenos polled members in early 2003, it targeted employees from only seven clients, the number of companies that had been offering the plan for more than a year. Lumenos has more than 50 clients this year.
The majority of people enrolled in such plans also have had a choice of whether to choose this type of plan or a different one, Kongstvedt points out. "And if you chose it deliberately, the chances of you being satisfied with it are going to be much higher than if you are simply thrust into it," he says. "In the early days of HMOs, it was very rare for the HMO to be the only coverage alternative. And in that circumstance, member satisfaction ratings were extraordinarily high."
What do members want?
Today, many members are still satisfied with HMOs, Kongstvedt points out. In 2002, 61.3 percent of consumers rated their health plans as an 8, 9, or 10 when asked to rank them on a scale of 1 to 10, with 10 being the "best health plan possible," according to the National Committee for Quality Assurance.
Other factors are enabling companies to avoid a negative reaction to CDHPs as well, consultants say.
Hannaford Brothers, for example, decided to offer its CDHP only where employees were already dissatisfied with their health insurance options. The company has decided not to introduce the CDHP in markets where it has longstanding relationships with HMOs that employees are happy with, such as New York, Hayes says.
CDHPs also "frequently have been put in place with pretty generous designs," says Helen Darling, president of the National Business Group on Health, a coalition of 196 large employers.
The business group recently polled employers about CDHPs. In five case studies profiled in the report, deductibles for employee-only coverage ranged from $1,000 to $2,000, while HRA contributions covered the first $600 to $800 of an employee's expenses.
What's not to like? asks Allen Wishner, CEO of Flexible Benefit Service Corp.
The Rosemont, Ill.-based company, which administers HRAs for consumer-directed health plans for more than 200 small and midsized employers, recently tallied its numbers for 2003.
$1.3 million left unspent
Close to 50 companies participated in consumer-oriented plans for a full year, contributing an average of $2,000 to each employee HRA. Of the $2 million deposited in HRAs, $1.3 million was left unspent and rolled over into employees' accounts for 2004, Wishner says. The average rollover was more than $1,000, and less than 35 percent of people used all of the money in their HRAs.
"That rollover money can be used to cover next year's deductible," he says. For instance, if an employee has a $2,000 deductible and the employer gives him $1,000 per year in an HRA, rolling over his balance each year could mean that in a few years, he would have enough in the account to cover his entire deductible or out-of-pocket limit if necessary.
Coors, still tallying its end-of-year figures, anticipated that 60 percent of members in its consumer-directed health plan would have balances left in their HRAs and very few would have reached their out-of-pocket limits, Bostwick says.
Families enrolled in a CDHP at Charter Communications, a cable company in St. Louis, however, are finding it difficult to plan for expenses, says Karen Bellm, manager of health and welfare benefits. By the end of the third quarter of 2003, just 28 percent of employees enrolled at the employee-only coverage level had spent the entire amount in their HRAs, but 57 percent of those enrolled in family coverage had utilized their full HRAs, she says.
Nevertheless, employees overall are satisfied with the plan, and enrollment in the company's CDHP offerings has increased each year since 2002, with 12.5 percent of employees enrolled for 2004.
Satisfaction survey
The American Postal Workers Union conducted an employee satisfaction survey for both its CDHP and PPO at the same time to save money on survey costs, so it's hard to know exactly what people think about the CDHP, says Carroll E. Midgett, chief operating manager of the health plan. But re-enrollment rates, a strong indicator of satisfaction, are above average, he says. Disenrollments for the consumer-directed plan are below 5 percent, while typically that's about 8 percent, Midgett says. "So we are 3 percent below what the average is in the federal program."
In 2003, the first year the union offered a CDHP from Definity, the plan had an enrollment of 6,400; 293 declined to take the plan in 2004. But early figures showed that close to 1,000 additional employees had signed up.
Such high re-enrollment rates are common for CDHPs, says Scott Keyes, a senior consultant at Watson Wyatt Worldwide. "People who enroll in CDHPs tend to stay in them," he says. "The plans usually have more than a 90-percent retention rate." And because most people in CDHPs have a choice of other options, "if they're staying, it's because they like them," he adds.
Mixed reviews
While some people are pleased, others give the new plans mixed reviews.
"It depends a lot on what the objectives of the employer are," says Steven Kraus, a principal in Deloitte Consulting's Midwest practice. "Some employers are looking to consumer plans as a way to fairly significantly reduce health care costs. And in those kinds of approaches, there is often skepticism and some degree of disenchantment with any model that's put in place, especially one that requires more decisions on the part of the employee. So in those situations, where it primarily is a cost-reduction strategy by the employer, employee reaction has been less positive."
As enrollment in CDHPs grows and more employers offer the plans to their workers, insurers and employers will continue to measure employee satisfaction, they say. PacifiCare, which began offering a CDHP in 2003, is launching a member poll this year to study satisfaction.
Just the beginning
Aetna's study is just the beginning. The health plan wants to continue to do research on the effect of health care consumer control over time, including taking a closer look at utilization patterns, member satisfaction, and the health status of Aetna HealthFund members.
"Surveying individuals on these types of plans will be a normal course of business for Aetna," says Robin Downey, the insurer's head of product development. "We will probably ask some different questions than we might ask for a PPO plan or an HMO plan, because we're going to want to talk about managing fund dollars, for example. So as we go forward, those questions will be incorporated right into our standard survey. Consumer feedback will be extremely important to the evolution of these types of plans."
Positioned for 2005
Results of such studies will influence how these plans develop, Deloitte's Kraus says. "The employees who are in the plans and the employees that rejected the plans, to the extent that we can get their reaction, will position the plans for 2005 and beyond."
Aetna's research includes a review of nine months of medical claims utilization and pharmacy data, a member satisfaction survey, and a comparison of online tool usage among employers with Aetna HealthFund members. And the pharmacy data are especially noteworthy.
Members had a 6.5 percent decrease in pharmacy costs, driven by an 11-percent decline in overall prescriptions and a 12.8-percent increase in overall generic utilization, the company says.
Web-based tools
Aetna already has refined its Web-based tools based on member surveys, says Downey. Members can now evaluate more procedures using the hospital comparison application, for instance, and Aetna has made quality data about hospitals more prominent on its Web site.
Lumenos also added regional cost information for about 100 procedures to its Web site based on member queries and feedback.
For the most part, employees know what they are getting into when they join CDHPs, and they won't be shy about letting companies know how the plans could be improved, says the National Business Group on Health's Darling.
"Employers encourage their employees to speak up if they're not happy. As a former health care benefits manager, I know that if there was even the slightest thing that anybody was unhappy about, they felt it was their obligation to let me know about it."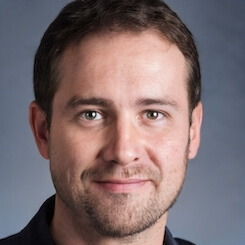 Paul Lendner ist ein praktizierender Experte im Bereich Gesundheit, Medizin und Fitness. Er schreibt bereits seit über 5 Jahren für das Managed Care Mag. Mit seinen Artikeln, die einen einzigartigen Expertenstatus nachweisen, liefert er unseren Lesern nicht nur Mehrwert, sondern auch Hilfestellung bei ihren Problemen.