Vegas oddsmakers will take a bet on almost anything. As of this writing, the New England Patriots are 6:1 favorites to win the Super Bowl. French President Emmanuel Macron is the leading choice for Time's Man of the Year. The over–under on how many people will watch Game of Thrones' season 8 premiere is 11.5 million—and we don't even know yet when HBO will air the show.
But wagering on the direction of health care in the United States—ah, that's a fool's game. What course will value-based care take in 2018? "That's the $50 million question, right?" quips Deborah Gersh, a partner at Ropes & Gray and co-chair of its Health Care Practice Group.
Former HHS Secretary Tom Price's hostility toward the Center for Medicare & Medicaid Innovation initially sparked talk that Washington might back away from the value-based movement; CMS's abrupt cancellation of several episode-payment models and its exclusion of 134,000 clinicians from the Merit-based Incentive Payment Program in 2018 provided grist for the mill. In reality, the message was that a post-Obama HHS favors choice over mandates, with CMS Administrator Seema Verma asking stakeholders for fresh ideas about care delivery and payment models.
It's too early to handicap what that may mean for value-based care in 2018, but some themes are emerging.
1 Value-based care can't be done one slice at a time.
In a March essay in Stat, Rita Numerof, co-founder and president of her eponymous consulting firm in St. Louis, and David B. Nash, MD, dean of the Thomas Jefferson University College of Public Health, argued that many of today's value-based efforts amount to minor modifications to the fee-for-service model, with added incentive payments for reporting certain data or meeting certain cost benchmarks. It's not the sort of stuff that moves the needle, AthenaHealth's Paul Levy wrote in an April blog. Levy, former CEO of Beth Israel Deaconess Medical Center in Boston, noted that the financial incentives physicians earn for meeting benchmarks often fall below the revenue they give up to save payers money.
"Health care is an ecosystem," says Kate Willhite, product executive for Value-based Solutions at Skygen USA, a benefit-management technology company. "Most solutions up to this point have addressed only a segment of stakeholders and a few dimensions of changing the landscape."
Bill Kramer, executive director for national health policy at the Pacific Business Group on Health, says that to really encourage innovative care delivery requires paying for quality, rewarding consumers for choosing high-value providers, and using meaningful performance measures. The current crop of value-based programs haven't produced great results, he says, because they tend to pull only one of those levers, but a PBGH-administered program, Employer Centers for Excellence Network, pulls all three.
Given a tryout by Boeing and Lowe's, ECEN bundles payments for total joint, spinal, and bariatric surgery at high-performing hospitals, waives out-of-pocket costs for employees who choose an ECEN center of excellence for these procedures, and tracks clinical and patient-reported outcomes. The pilot, now expanded, reduced unnecessary surgeries and referrals to inpatient post-acute care, cutting total costs in the process. "If Medicare were to adopt this kind of program, it could have an effect throughout the health care system," predicts Kramer.
2 New value-based models will take aim at variations in care.
In the coming weeks, CMS will roll out its voluntary, next-generation Bundled Payments for Care Improvement program. Clay Richards, CEO of NaviHealth, expects strong health system interest in the program, which CMS says will qualify as a MACRA Advanced Alternative Payment Model. NaviHealth, which helps payers and providers manage post-acute care, isn't alone in being bullish on bundles; a McKesson report issued last year predicted that bundles will grow faster than capitation arrangements in the years ahead.
Bundled payments, says Richards, have been "a great way to create alignment among physicians, hospitals, post-acute providers, and ancillary providers around a care plan." Their success in pruning variations in care is especially critical in the post-acute setting, he adds, because post-acute care accounts for 20% to 25% of a payer's medical-loss ratio. With that much money on the table, post-acute referral patterns become important to hospitals and a change agent for insurers.
Hospitals can't tell Medicare fee-for-service patients where to seek post-acute care, but in the commercial world, the question "Who's in the network?" is a powerful motivator of patient behavior. To that end, expect hospitals to leverage their relationships with high-performing providers in shared commercial networks.
In parallel, commercial insurers will continue to gravitate toward offering health plans with narrow networks to reduce care variation, believes David Hom, chief evangelist at SCIO Health Analytics. "As a result, provider groups will increasingly need to demonstrate the value of their services to health plans, particularly those that own risk," he says.
It all adds up to a perfect storm—one that tracks with Richards's observation of a much stronger mutual interest in payer–provider partnership over the last 24 months. "The data we have at the physician, hospital, and post-acute provider levels that can highlight the quality and variance that's not leading to best outcomes, I think, have opened up very different conversations," he says.
3 The patient may gain a stronger voice.
Manage care all you want, but if the patient isn't engaged, the exercise may be a triumph of process over outcomes. Many experts would like new value-based models to rely on innovative ways to engage patients.
Four decades of study and experimentation—starting with the Rand Health Insurance Experiment—have looked at how dipping into patients' wallets affects people's health and health care choices. The Rand results, for example, showed that cost sharing reduced the use of effective and less effective health care services by about the same amount.
At an October symposium marking the 50th anniversary of the University of Pennsylvania's Leonard Davis Institute of Health Economics, several speakers agreed that better benefit design would nudge patients toward more valuable medical services—much as ECEN waives deductibles and coinsurance for patients who choose its centers of excellence. Employers may be in the vanguard here: A June PwC report found that only 28% are considering offering high-deductible health plans as their only benefit option to employees in 2018, down from a high of 44% in 2014.
Granularity in provider-level data, such as in Medicare Compare, may also serve to engage patients while stimulating the consumerism value-based benefit designs need to thrive. "I can look at the stats and see which car I want to buy, but can you really look at the stats and say, 'This guy's a better surgeon'?" asks Gersh of Ropes & Gray. "Is he only operating on people under 40? Or does he have the super-complex cases in a rural area?"
Kramer at PBGH thinks a lot about performance measurement—a natural, given his position on the board of directors at the National Quality Forum. Though he acknowledges the difficulty of capturing patient-reported outcomes and crafting measures for them, he says attention to PROs is critical for engaging patients.
"When people talk around a kitchen table about who's a good doctor or what's a good hospital, they don't know what internal clinical measures the hospital or physician practice captures," he says. "What they talk about is, 'After my hip surgery, was I able to bend over and pick up my grandkids again?'"
4 The tail could wag the dog.
For years, CMS has set the tone and private health plans have followed. Now, in asking for market-driven ideas for a CMMI makeover, Verma may be letting the private sector lead the way.
A receptive ear couldn't come fast enough for employers, whom Kramer says are "frustrated with the slow take-up and spread" of models they pioneered and believe could drive health-system change. One such initiative, PBGH's Intensive Outpatient Care Program, focuses on medically complex patients, giving them a dedicated contact and integrating behavioral needs. A 28% reduction in admissions and a 56% drop in missed workdays were achieved by a pilot program at Boeing (that is, a test of the outpatient care program, not a regimen for people who test-fly its planes). After that, PBGH got a CMMI grant to try out the outpatient care program in Medicare, rolling it out to 25 sites in five states.
Among Gersh's provider clients, care coordination is a key lever for health-system improvement. "You see not only the providers doing it, but a lot of the mergers have that in mind, too, to provide continuity of care," she says. Likewise, diversification is prominent—medical-device companies now offer management-support services to providers, for instance—and it's reasonable to think that such vertical partnerships may figure into the models CMMI ultimately embraces.
5 Value-based care will create haves and have-nots.
CMS's pullback from mandatory bundles made some providers who spent time and money preparing for them wonder where it all left them, especially in light of new CMS data showing that hospitals have benefitted financially from the gain-sharing activity permitted under the mandatory bundles. "We've advised our clients that they will be able to deploy that model in the new bundled payment program, so it was a worthwhile investment," says Richards at NaviHealth.
Despite the uncertainty at the federal level, many of Gersh's clients recognize that value-based care is here to stay and are buying into its initiatives. "The folks who are moving full steam ahead because they think it's going to be this way will have greater leverage and bargaining power," she says.
As for those who aren't "all in," an Ernst & Young report last July was telling. EY painted a gap between large and small health systems' core capabilities for administering value-based agreements. Among those with annual revenues of less than $1 billion, few have embraced value-based strategies—putting them at a disadvantage with payers.
Gersh thinks this is less about buy-in than the fact that any hospital has only so many dollars. "There will be resource challenges for organizations, especially those that do not fare as well under value-based care," she says, citing inner-city and rural hospitals as those suffering the most. Some did not anticipate the costs of technology and data security, she says, and those without enough money for such things "may not be able to keep up with the incentives for reimbursement, which will impact care and recruiting of doctors. It's a domino effect."
It's a challenging time to be in health care, for sure. Perhaps not since Lyndon Johnson made Harry Truman Medicare beneficiary number 1 has so much change roiled the industry. However well-meaning value-based initiatives are, it takes a Rubik's cube of health care entities to pull them off. The pursuit of the right combination is pushing American health care toward bigger systems—hospital systems, vertical integration—and it's an open question whether the unintended consequence of consolidation will be higher prices that nullify the savings created by value-based initiatives.
But for 2018, one thing is clear. As Richards says, "The sooner we can get some predictability with the federal government and how to move forward, the sooner everybody will feel much better."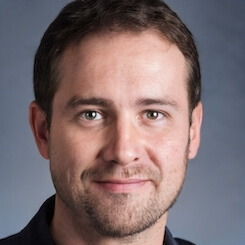 Paul Lendner ist ein praktizierender Experte im Bereich Gesundheit, Medizin und Fitness. Er schreibt bereits seit über 5 Jahren für das Managed Care Mag. Mit seinen Artikeln, die einen einzigartigen Expertenstatus nachweisen, liefert er unseren Lesern nicht nur Mehrwert, sondern auch Hilfestellung bei ihren Problemen.