When biologics go off-patent, copycat products could lower oncology expenditures by the millions, if not billions. But the discounts and future market share are far from certain.
In a classic Dick Van Dyke Show episode, the late Mary Tyler Moore accidentally gets her big toe trapped in a hotel bathtub faucet spout, and the elderly handyman summoned to extricate her is a bit dotty. "Tell me," he inquires of the discreetly bathrobed Moore while measuring her other big toe, "is that toe similar to the one that's stuck in the pipe?"
The line gets a big laugh. But the idea—that the qualities of an unexamined thing may usefully be deduced by confirming its likeness to something we have studied—is a serious one that may soon save millions in cancer care. The reason? The expected wide use of biosimilars. Says Ali McBride, clinical coordinator for hematology/oncology at the University of Arizona Cancer Center: "Biosimilars may allow for the introduction of lower-cost drug therapy, providing increased access for patients."
Having multiple competing manufacturers might lead to lower prices, but might also cause some headaches, says Ali McBride of the University of Arizona Cancer Center.
No one knows how much of an effect biosimilars will have on oncology expenditures. Pricing and market share are in a large, opaque "to be determined" cloud. But there's certainly potential for a major impact. In 2005, biologics accounted for 32% of Medicare Part B drug spending. Nine years later, that share had just about doubled, to 62%. Of the top 10 Part B drugs by total expenditure, seven were aimed at treating cancer or dealing with the side effects of cancer treatment. A year's treatment for one patient with Herceptin costs about $64,000—and more such pricey products are coming at a time when the U.S. health care system is trying mightily to control costs and become value-based. It's as if Charles Lindbergh were discarding every safety pin and rubber band to lighten the load of the Spirit of St. Louis for its Atlantic crossing—and then taking a grand piano on board. No wonder interest in biosimilars is so keen.
The big three
Europe has had successful experience with biosimilars since it certified the first product in 2006; the FDA has been slower to act. The first toe FDA dipped in the biosimilar waters was Zarxio from the Sandoz unit of Novartis, a biosimilar to Amgen's filgrastim (Neupogen). The medication helps the body produce neutrophils. Zarxio, like Neupogen, is approved for cancer patients in a variety of circumstances, including those undergoing myelosuppressive chemotherapy and those with acute myeloid leukemia receiving induction or consolidation chemotherapy. (Another Sandoz biosimilar, for Amgen's longer-lasting version of filgrastim, was rejected by the FDA last summer; the company said it's "working with the agency to address remaining questions.")
Neupogen is an important drug for dealing with the side effects of chemotherapy. But the biosimilar developers are eyeing drugs that treat cancer. In fact, biosimilars are expected soon for a trio of key biologics, all manufactured by the Genentech unit of Roche and administered by infusion:
Trastuzumab (Herceptin) is now a mainstay of treatment for women with breast cancer and is increasingly important in gastric cancer. The monoclonal antibody targets ERBB2 receptors—they used to be called HER-2 receptors—on the surface of cancer cells, and its development marked the beginning of the current era of targeted cancer therapy. Used by about 18,000 Medicare beneficiaries in 2014, it accounted for Part B payments of $600 million. Mylan, in partnership with India-based Biocon, submitted an application for trastuzumab biosimilar to the FDA last November. Results of a Mylan-sponsored trial, published in the Dec. 1, 2016, issue of JAMA, showed no important differences between Mylan's biosimilar and Roche's Herceptin (see table below).
Table
Proposed biosimilar vs. Herceptin: The results of a randomized controlled trial
Proposed biosimilar + taxane (n=230)
Herceptin + taxane (n=228)
Difference, %a
Rate ratiob
Primary outcome
Overall response at Week 24, % (number)
69.6 (160)
64.0 (146)
5.53
1.09
Secondary outcomes (all at Week 48)
Time to tumor progression, % (number of events)
41.3 (95)
43.0 (98)
Progression-free survival, % (number of events)
44.3 (102)
44.7 (102)
Overall survival, % (number of eventsc)
10.9 (25)
14.9 (34)
Adverse eventsd (both at Week 24)
One or more treatment-emergent adverse events
96.8 (239)
94.7 (233)
Serious adverse events
38.1 (94)
36.2 (89)
aAnalysis recommended by European Medicines Agency
bAnalysis recommended by the FDA
cDefined as the time from randomization to the date of death from any cause divided by 365.25/12
dFor adverse events, participants in the biosimilar group=247 and participants in the Herceptin group=246
Source: Rugo et al., JAMA, Dec. 1, 2016
The accompanying editorial by Harold Burstein, MD, and Deborah Schrag, MD, both at the Dana-Farber Cancer Institute, said: "In answer to the proverbial question, 'Would you use the trastuzumab biosimilar for your mother if she had ERBB2-positive breast cancer?' the answer should be yes." Burstein and Schrag also called for tracking systems to keep tabs on any differences between the biosimilar and branded drug and safety monitoring once the biosimilar is on the market to build confidence that encourages substitution.
Also last November came an application for a biosimilar to bevacizumab (Avastin), which is approved to treat glioblastoma (certain brain tumors), metastatic colorectal cancer and kidney cancer, non–small-cell lung cancer, advanced cervical cancer, and platinum-resistant ovarian cancer. Avastin cost Medicare about $1.1 billion in Part B expenditures in 2014 to treat roughly 215,000 patients. Amgen and Allergan plc (formerly Watson Pharmaceuticals) asked the FDA to approve a biosimilar known as ABP 215.
Rituximab (Rituxan), used to treat both non-Hodgkin's lymphoma and rheumatoid arthritis, accounted for $1.5 billion in Part B payments in 2014 while used by some 68,000 Medicare patients. Rituximab targets B cells that have a protein called CD20 on their surface. It's often employed in conjunction with chemotherapy. Rituxan accounted for $1.5 billion in Part B payments in 2014, the largest expenditure of the drugs covered by that Medicare benefit. Reportedly some 23 Rituxan biosimilars are in preparation around the world, although some are in countries whose procedures aren't comparable in rigor to those of the European Union and the United States.
Some published lists indicate that Rituxan lost patent protection in the United States last year, although there are other patents on it that haven't expired. The Herceptin and Avastin patents will expire in 2019. Biosimilars for this expensive trio could put a nice dent in oncology costs. A 2014 analysis by the Rand Corp. showed that biosimilars would lead to a $44.2 billion saving in direct spending on all biologics, not just the oncology-related ones, over a decade.
"A 30% discount is not going to be enough when you're talking about drugs that cost as much as these drugs cost," says Leigh Purvis of AARP. Greater competition might help.
Payers and others hoping to see big savings from biosimilars were dismayed when they saw Zarxio debut at a 15% discount from Neupogen's price rather than the expected 30%. Hope flickers, though, that when the new cancer treatment biosimilars hit the market, the rivalry with the branded products will tug cancer treatment costs down a bit closer to earth. Says Leigh Purvis, AARP's director of health services research: "A 30% discount is not going to be enough when you're talking about drugs that cost as much as these drugs cost. That's why we're hoping to see greater competition to help drive those prices even lower."
But major obstacles loom before cancer biosimilars—and biosimilars overall—can produce real cost savings. "One of the tricks of the biosimilars issue is that a biosimilar isn't necessarily lower cost when it's launched," says April Kunze, senior director of formulary development and trend strategy management for Prime Therapeutics, a PBM headquartered in the Minneapolis area. The customary average sales price on the originator product reflects rebates that may not apply to their biosimilars. While competition and lower production costs can be expected to make biosimilars cheaper in the long run, "it will take two or three quarters before the price begins to drop so that it's competitive with the branded product," says Kunze. It's also possible, absent policies that actively promote biosimilars, that a not-so-virtuous cycle could develop in which sluggish adoption of the products discourages market entrants, limiting competition and thus their price-lowering effects. Regardless, the manufacturing process for biosimilars won't allow the cost reductions of 70% to 80% that are seen with some small-molecule generics, says Kunze.
Still, the opportunity is there—especially for health plans. The Rand report characterized likely savings from biosimilars in different delivery settings—hospitals, outpatient facilities such as infusion centers, and doctors' offices—along with home-infusion products from retail or mail-order pharmacy. It rated savings for insurers "significant" in all but the hospital setting.
"A lot will depend on how plans choose to adapt," says Kunze. Though PBMs can help plans to develop incentives that may drive providers to a lower cost of care, much of the job of promoting biosimilar use will fall directly to health plans, because biologics are generally handled as a medical benefit and not a pharmacy benefit.
"For example," says Kunze, "if a biosimilar is approved for Herceptin, a health plan will need to have a preferred-product policy that directs the patient or provider to use either Herceptin or the biosimilar, whichever is more cost-effective. Until now, most plans have followed treatment algorithms and National Comprehensive Cancer Network guidelines for appropriate use. The next step of management will be to really get their prescribers to use the lowest-net-cost products. And historically I don't think a lot of health plans have looked at drug coverage in that way."
Filling in the blanks
A host of factors will determine whether biosimilars will be a boon or bust for those concerned about reining in cancer costs. Here are three:
The FDA has two levels of approval for biosimilars, one that gives a product the OK to be prescribed and an "interchangeable" designation that will permit substitution by a pharmacist or patient without a physician's specific permission. But the rules for prescribing and dispensing of medicines are set at the state level, notes Stephen Schondelmeyer, head of the Department of Pharmaceutical Care and Health Systems at the University of Minnesota College of Pharmacy and a member of Managed Care's Editorial Advisory Board. "And not all states even have laws in place that would allow substitution if we had an interchangeable biosimilar," he says. "Structurally, the market's not ready."
Granted, having multiple competing manufacturers is the key to lower prices. It's also a potential Pandora's box, worries the University of Arizona's McBride. For instance, if an infusion center serves patients insured by varied plans, and each plan has picked its favorite biosimilar for a given purpose, "must each center carry this multitude of therapies?" he asks. "That's going to lead to a large issue."
Finally, nomenclature still seems up in the air. In January, the FDA issued a guidance document explaining its plan to give each biosimilar a "nonproprietary" name with "a distinguishing suffix that is devoid of meaning and composed of four lowercase letters." Schondelmeyer argues that the unique suffix makes a nonproprietary name proprietary after all.
The FDA has apparently imagined, he says, that there's a problem for biosimilars that doesn't exist for other drugs—"and that will have economic consequences, substantially diminishing the amount of generic substitution. And if a manufacturer decides to open a second plant to make a product, do they have to get a new four-digit character put on the end of that for their new plant? he asks. "Or do we assume they can make it in two different plants with the same level of interchangeability, but another company can't?"
Time, regulation, and perhaps some behind-the-scenes lobbying will furnish answers to these questions just as surely as it will bring us more biosimilars.
What seems clear today is that in cancer care it will take some originality to get the most out of these copycats.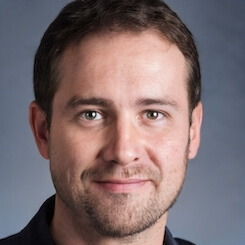 Paul Lendner ist ein praktizierender Experte im Bereich Gesundheit, Medizin und Fitness. Er schreibt bereits seit über 5 Jahren für das Managed Care Mag. Mit seinen Artikeln, die einen einzigartigen Expertenstatus nachweisen, liefert er unseren Lesern nicht nur Mehrwert, sondern auch Hilfestellung bei ihren Problemen.