The study results are a mishmash; the methods, a work in progress. Antibiotic prescribing is a trouble spot.
Antibiotic overuse? Ateev Mehrotra, MD, of Harvard Medical School, found that primary care physicians were more inclined to prescribe antibiotics for sinusitis and urinary tract infections when they performed an e-visit compared with patients they saw in the office for the same conditions.
One of the big selling points for telemedicine is the price. A newly published industry-sponsored study of telemedicine found that a visit to a retail clinic can cost $74 on average, an urgent care center about $134, a doctor's office $109, and an emergency room $1,400. The cost of a virtual visit: about $49. Employers have taken notice. Fully two thirds of them offer electronic physician encounters to their employees today, and by next year, 90% could, the consulting firm Willis Towers Watson reports.
People may be getting more amenable to the idea of seeing their doctor on a laptop, tablet, or smartphone. An American Telemedicine Association consumer survey last year found that 22% of respondents used a virtual visit to see a provider, and a majority of those who didn't said they would if they could.
So, how good is that care they're getting for their money?
Overdoing antibiotics
Evaluating the quality of telemedicine care is about as easy as evaluating the quality of health care, period, and researchers are still ironing out the methodological kinks. That may be one reason research results are all over the place. This article involved reviewing nine such studies, and the findings are a mixed bag.
Adam Schoenfeld, MD, an internal medicine resident at the University of California–San Francisco who has led a couple of studies of telemedicine, explains the allure of the research: "We're interested in studying this because this is somewhat uncharted territory. There's no model or guideline for this type of care."
Last year, Schoenfeld led a study of "commercial virtual visits" that used secret shoppers to initiate encounters at eight different commercial telemedicine websites (Ameridoc, Amwell, Consult a Doctor, Doctor on Demand, MD Aligne, MDLIVE, MeMD, and NowClinic). "What we found was that certain companies do much better than others," Schoenfeld says. "And the companies do well for certain conditions in certain settings and they do poorly in other conditions and other settings." So, for example, the percentage of virtual visits with complete histories and physical examinations ranged from 51.7% to 82.4% by company—although Schoenfeld and his colleagues do not identify which companies were better or worse. On the other hand, the study found that the companies did uniformly poorly when it came to conditions where additional testing was needed. Providers adhered to clinical guidelines in only 54.3% of encounters, but they were less adherent for two specific conditions: ankle pain, for which they followed the guideline recommendation of X-rays only 15.5% of the time; and urinary tract infections (UTIs), for which providers ordered the recommended urine culture only 34% of the time. To be fair, Schoenfeld's study, published in the May 2016 issue of JAMA Internal Medicine, analyzed 599 virtual visits—not a huge sample size.
Ateev Mehrotra, MD, of Harvard Medical School, and a member of Managed Care's editorial advisory board, has studied telemedicine encounters from several angles. In 2013, he led a study that compared 574 e-visits and 7,545 in-person visits at four primary care practices within the University of Pittsburgh Medical Center. The same doctors conducted both the e-visits and in-office visits. The primary care physicians were more inclined to prescribe antibiotics for the two conditions studied, sinusitis and UTI, when they performed an e-visit compared with when they saw patients in the office for the same conditions.
A commentary Mehrotra co-authored for JAMA Internal Medicine in 2016 points out that efforts to curb antibiotic overuse have stalled and the use of broad-spectrum antibiotics is increasing. Overuse of broad-spectrum antibiotics contributes to the development of antimicrobial-resistant organisms, and the CDC estimates that 23,000 Americans die each year from antibiotic-resistant bacteria. "We already have a problem that roughly half of all antibiotic prescriptions that are written in doctors' offices for acute respiratory illness are not indicated. So we have this horrible problem of antibiotic overuse in general, and in this case, e-visits could make the problem worse."
Mehrotra's is not an isolated finding. A study published in 2015 in JAMA Internal Medicine led by Lori Uscher-Pines of the Rand Corp. compared antibiotic prescribing rates for acute respiratory infections by Teladoc providers, one of the major telemedicine companies, and physician offices. Overall, the prescribing rates were similar, but the Teladoc providers prescribed broad-spectrum antibiotics 86% of the time compared with 56% for physician offices. Henry DePhillips, MD, Teladoc's chief medical officer, says the company has taken steps to curb broad-spectrum antibiotic prescriptions (see page 30).
But a just-published study of almost 60,000 visits in the Journal of Medical Internet Research suggests that antibiotic prescribing is no worse among telehealth providers. The prescribing rates for six infections were only slightly higher for virtual than for in-person office visits (70.5% vs. 64.2%), and there wasn't any difference in the use of broad-spectrum drugs. However, this was an industry-sponsored study and the authors are with HealthCore, Anthem's outcomes research unit, and Anthem itself, which owns Health Management Corp. and its LiveHealth Online telehealth arm.
There is, of course, more to telemedicine than the prescription of antibiotics. A 2014 Health Affairs study by Rand's Uscher-Pines and Mehrotra found that Teladoc seems to be expanding access to patients who don't have a primary care provider, although telemedicine patients have fewer follow-up visits than those who go to a doctor's office. As far as drawing a conclusion about the quality of care, Uscher-Pines, Mehrotra, and their colleagues weren't ready to go there: "Future research should assess the impact of Teladoc and other telehealth interventions on the quality and cost of care," their study concluded.
However, the Anthem study reported similar follow-up rates between virtual and in-person care. The study concluded that care between the two settings was comparable.
Trying to get an accurate read on any quality in health care is not easy, says Jonathan Neufeld, PhD, director of the Great Plains Telehealth Resource Center in Minneapolis, a grant-funded program that serves as a resource for telehealth programs in the northern plains states. "There are no significant studies that have found a quality difference between care provided in person and care provided in video," he says, noting that "maybe dozens" of such studies have been conducted.
The idea is to use telemedicine as a bridge between primary care visits, says Ron Brooks, MD, medical director at Independence Blue Cross, which rolled out its telemedicine program last year.
Independence Blue Cross in Philadelphia rolled out its telemedicine program using MDLive last year. The jury is still out. "We're really trying to gauge the value of it moving forward; the uptake by both members and physicians, and the value that both of them see with this type of a service," says Medical Director Ron Brooks, MD. At this point, utilization of the IBX telemedicine program is "low," says Brooks, but he did not have specific numbers.
The idea is to use telemedicine as a "bridge" between primary care visits, says Brooks. "This is one component of the armamentarium of providing care for members," he says. "We still think there is value to the touch of the physician and the amount of time that they can typically allot, and their flexibility for doing things like an EKG in the office."
Anthem started offering access to telehealth, through LiveHealth Online, in 2013 and now provides services in 48 states. LiveHealth Online President John Jesser says post-encounter surveys show patients rate both the experiences with providers and the web portal a score of 4.8 out of 5. Seventy percent say it saved them two to three hours in getting an appointment, and 75% to 80% say they completely resolved their issue in one or more visit. "We're actually comfortable with that because if you go to a doctor, it's not going to resolve the issue every time," Jesser says.
To stay on top of quality, LiveHealth Online tracks complaints and compliments about telemedicine encounters, the same similar follow-up as in-office visits. "A good doctor's a good doctor whether they're seeing you in person or through live video," Jesser says. "You have to work with quality doctors, credential them, and have oversight."
Evaluating telemedicine as a standalone may be an anachronism. The better metric may be to consider the outcome that accounts for both virtual and in-person encounters.
"That's where I'm hoping we're going and I think the brighter minds in health care are going there," says Neufeld of the GPTRC.
"For years, the telemedicine research community said we need the gold-standard study, the randomized clinical trial that will settle the question for once and for all whether telemedicine services are equal to in-person services. I think we are moving past that now. I think we've realized that telemedicine is not one thing any more than in-person services are just one thing."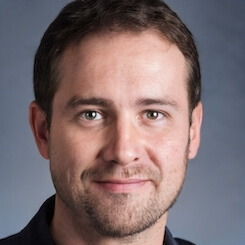 Paul Lendner ist ein praktizierender Experte im Bereich Gesundheit, Medizin und Fitness. Er schreibt bereits seit über 5 Jahren für das Managed Care Mag. Mit seinen Artikeln, die einen einzigartigen Expertenstatus nachweisen, liefert er unseren Lesern nicht nur Mehrwert, sondern auch Hilfestellung bei ihren Problemen.