Repeal and replace could create an opening for telehealth. Meanwhile, state health officials are working through gnarly parity and licensure issues.
Telemedicine may be the wave of the future, but federal and state policymakers are surfing it in different ways. In Washington, the Republican plan to replace the ACA is dominating everything related to health care, including telehealth. Repeal and replace could be telemedicine's big chance to assume a leading role in the Medicaid and Medicare programs. Statements from HHS Secretary Tom Price suggest he is favorable toward the technology.
Meanwhile, in state capitals, health officials and regulators have been dealing with telehealth as an emerging technology for quite some time. Responses have varied, and the result is a hodgepodge of rules at the state level.
But the uncertain future of insurance coverage in the country will affect both the perception and reality of telehealth in the years ahead. If millions of Americans lose Medicaid or private health insurance coverage because of the unACAing of American health care, telehealth may seem like a gimmicky sideshow rather than a good-faith effort to bring health care into the digital century.
Medicare reset
Will repeal and replace have an adverse effect on telemedicine? "The short answer is no," says Latoya Thomas of the American Telemedicine Association.
At the American Telemedicine Association (ATA), Latoya Thomas has been inundated with questions about whether the repeal and replacement of the ACA will have an adverse effect on telemedicine. "The short answer is no, only because telemedicine is a way of delivering care and not a service itself," says Thomas, director of the state policy resource center.
The long answer? That involves Medicaid, for which the ACA encourages broader use of telemedicine than it does for a Medicare program that limits telemedicine coverage to settings like rural clinics. "We're very much looking at what may happen with Medicaid specifically," Thomas says.
Actually, the GOP idea of capping Medicaid funding for states could boost telehealth, says Mario Gutierrez, executive director of the Center for Connected Health Policy, a not-for-profit organization that was originally set up by the California Health Care Foundation but has since branched out and become national. "Assuming that individual states have less money," says Gutierrez, "there would be greater incentive to employ telehealth to be able to continue to serve Medicaid beneficiaries and manage to live within more limited resources per capita."
Repeal and replace could provide an opportunity to reset Medicare policy on telemedicine and telehealth. Section 1834(m) of the Social Security Act places a variety of restrictions on telemedicine services for Medicare beneficiaries. For example, they must be delivered in a designated rural setting, like a health clinic, and not at home, and only certain types of providers can deliver them. CMS also restricts the codes reimbursable for telehealth services.
"Whatever sense the Medicare restrictions in section 1834(m) made in 2000 are at least greatly outdated," the ATA said in a letter to Congressional leaders in 2014. "Telehealth is the only Medicare benefit limited by the geographic location of the patient—thus, unequal treatment under the law."
The ATA wants Congress to remove those restrictions and allow services delivered wherever the beneficiary is, including in the home, and, essentially, recognize telehealth as a delivery platform, not as a separate service.
Recognition that Medicare's limits on telehealth need to change is growing, says Mario Gutierrez, executive director of the Center for Connected Health Policy.
Gutierrez says there's growing recognition that "something needs to be done with Medicare to allow for all of the benefits of virtual care."
However, would-be tacklers await—namely the Medicare Payment Advisory Commission (MedPAC) the independent nonpartisan agency that advises Congress on Medicare issues.
"The concern with MedPAC is that they've historically taken a conservative view regarding telehealth-delivered services, particularly when it comes to fee-for-service payments," says Gutierrez. The Congressional Budget Office that scores all bills for budget impact also takes a narrow view of telehealth, Gutierrez says. He sees ACA repeal as a possible threat to telemedicine. "What does that mean in terms of the impact on emergency departments and people not getting care at all, which means that by the time they do get care they have much more complicated and expensive conditions?" he says. "That puts a greater burden on health care providers who likely will not be reimbursed."
Price's support may run interference. "It seems that in health care we put roadblocks up to the expansion of technology, especially in rural areas, and we ought to be incentivizing that," Price said at one of his confirmation hearings.
States are updating
What happens at the federal level is undoubtedly important, but state legislatures and state regulators have already been down in the trenches with telemedicine. Thirty-two states have parity laws—that is, they put a telemedicine encounter on par with an office visit, although these laws vary on what types of encounters they cover. Some only cover behavioral health or psychiatric services, while others cover the gamut. Forty-eight states provide reimbursement for some form of live video in Medicaid fee for service, and 29 states have some form of new or revised legislation pending. Only six states—Alabama, West Virginia, Wisconsin, South Dakota, North Carolina, and Ohio—have neither existing nor pending regulations or legislation on the books.
But telehealth is moving into areas unimaginable in the early days of the internet. Today, 12 states reimburse for store-and-forward services that allow for the electronic transmission of information like digital images, documents, and pre-recorded videos through secure email. Nineteen states have passed legislation to reimburse for remote patient monitoring, and 30 states provide for a transmission or facility fee.
"The states that were sort of on the vanguard of telemedicine, now have parity laws or telemedicine laws that are pushing 10 or more years old," says Jonathan Neufeld of the Great Plains Telehealth Resource Center in Minneapolis. "Technology and practice have moved a lot in 10 years, and those states are finding they need to go back and update their laws."
Across state lines
Most of those updates fall into two categories, says Thomas: licensure portability to allow providers to practice across state lines; and expansion and clarification of the definition of telehealth itself. Today, telehealth regulations have a lot of questions to answer, Thomas says: "If you're a licensed or certified health care provider, what does telehealth mean? What does it look like? What is an appropriate mechanism or platform for you to engage with your client or patient? Who needs to be involved? Who can contact whom? Can the patient contact you?"
And it's not only physicians who are asking those questions. "It's happening with counselors, it's happening with speech language pathologists and audiologists, it's happening with every health care profession you can think of," Thomas says. "They're trying to determine what's appropriate for their profession and also what's appropriate for the patients they serve."
As for looking for a model state for telehealth laws, Gutierrez isn't so sure there is any. He says California has the most comprehensive definition of telehealth, although the California Department of Managed Health Care, which oversees managed care in the state, has been reluctant to recognize it. Minnesota and Mississippi have embraced telehealth more fully than other states. Mississippi's legislature has taken up the Nurse Licensure Compact (NLC) that would make it easier for out-of-state nurses to provide telehealth services to consumers in the state. Nine states in all have adopted the NLC.
The Federation of State Medical Boards issued a template for a compact for physicians, called the Interstate Medical Licensure Compact. But contrary to the NLC, this compact does not allow portability across state lines. Instead, it lays out a voluntary process for physicians to apply for a medical license in another state, encouraging the use of telemedicine as a result. To date, 18 states have adopted it.
Then there's a state like Iowa that went from a law that did not define telemedicine to one that states that a video encounter should be treated the same as an in-person doctor's visit. Says Neufeld, "That's just about all they said; it's very simple."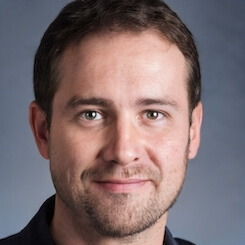 Paul Lendner ist ein praktizierender Experte im Bereich Gesundheit, Medizin und Fitness. Er schreibt bereits seit über 5 Jahren für das Managed Care Mag. Mit seinen Artikeln, die einen einzigartigen Expertenstatus nachweisen, liefert er unseren Lesern nicht nur Mehrwert, sondern auch Hilfestellung bei ihren Problemen.