When new pharmaceutical products enter the market, the lack of real-world experience with these drugs creates quandaries for payers and providers alike. Often, all there is to go on is the minimum required for FDA approval—non-inferiority to a comparator product in terms of efficacy and safety.
If an existing medicine is less expensive than the standard of care, payers typically have no ability to determine if the economic benefits of the new medicine will outweigh the cost of adding it to prescription coverage benefits. Uncertainty is one reason for the coverage caveat that patients first "fail" on a predecessor drug, which can also undermine the value proposition of the drug as demonstrated during clinical trials.
Hospitals are left with no real guideposts on whether to add new medicines to their formulary, let alone make recommendations for their use. Meanwhile, the medical staff is likely being pursued by pharmaceutical reps pointing to statistically random effects in subgroup analyses of trial data as support for expanded, off-label usage of the newly approved product.
Both payers and providers are in a position to use their market power to remove a good deal of this ambiguity. Here are a few promising strategies we suggest toward this end:
Require evidence that medicines meet a threshold of cost-effectiveness. Submission of an economic analysis by an objective third party should become a condition of health plan coverage and be used as a starting point for price negotiations with drug companies. Payers currently base reimbursement on the average wholesale price (plus a few percentage points), so drug makers are incentivized to inflate that figure as much as possible—well above what actual research and development costs warrant.
Embrace clinical practice guidelines. Hospitals and health systems, in particular, need to champion evidence-based, consensus-driven treatment guidelines, such as those published by the National Comprehensive Cancer Network.Moreover, the more they unite with payers on limiting access to expensive drugs for off-label purposes, the more likely physicians will do "everything possible" for their patients using evidence-based clinical trial data rather than their individual clinical judgment. Off-label prescribing is now too common. It should be reserved primarily for rare diseases and cancers for which all other options have been exhausted. Many drugs are used more broadly than intended—often without the patient's knowledge—and it is a risky, sometimes harmful, business. Think Vioxx and fen-phen.Meanwhile, only about 4% of cancer patients are enrolled in clinical trials, and a scant 7% of trials are hitting their accrual targets. Coercing physician interest in research in this way would help reverse those trends and add statistical validity to the results—and get truly valuable drugs proven as such and more quickly brought to market for defined purposes and added to national consensus guidelines.

Currently, drugs are often brought to market by studying the easiest population to accrue, such as the evaluation of antibiotics in patients with skin and soft tissue (SST) infections. In reality, there's a greater need of treatments for Staphylococcus aureus septicemia and pneumonia, but they are often not studied—or studied only after approval for SST—because doing so is more expensive and difficult.

Avoid unnecessary and counterproductive step-therapy requirements. Step-therapy requirements can get in the way of using a drug that is appropriate and cost-effective. For example, the lipoglycopeptides used to treat MRSA infections were tested as a one-time injection administered in the emergency department after which patients were sent home. The value proposition of the new treatment for MRSA infections lies in the avoidable admission, which should more than offset its higher upfront price. Yet many health plans are requiring that patients first fail a 10-day course of a conventional intravenous antibiotic that requires hospitalization and a great deal of follow-up.
Look for opportunities to enter into risk-based contracts with pharmaceutical companies. Drug companies are entering into a growing number of risk-or value-based contracts that require them to pay rebates if patients don't benefit from a medication as advertised. For example, under some of the contracts for PCSK9 inhibitors, payers get reimbursed by the manufacturer if patients' LDL cholesterol levels aren't lowered to levels seen in clinical trials.Some of these new contracts also require the manufacturers to pay rebates if prescriptions exceed a certain number. The goal is to encourage the use of lower-cost statins when appropriate.An even better approach would be to tie the financial risk and rewards to preventing heart attacks.

Risk-based contracts should encourage negotiating partners of all kinds to invest in data analytics capable of teasing out connections between drug intake and patient outcomes. Some payers are already sharing risk with preferred oncology groups based on their adherence to clinical practice guidelines and actual patient outcomes.

Employ clinical–decision-support technology. Add-ons to electronic health record systems used by hospitals can constrain the utilization of high-cost drugs by limiting physicians to prescribing medicines for appropriate (FDA-approved) indications only. Tweaks to EHR software can also force substitutions.But physicians generally respond best to suggested alternatives coupled with cost data. In our experience, they will almost invariably choose the least costly drug that meets the patient's needs (and will find clever workarounds for any perceived red tape).If a hospital elects to use decision-support technology in lieu of presenting physicians with data, a pharmacy stewardship committee will need to handle all of the special requests from physicians to veer from the utilization constraints and forced substitutions in the EHR. Community hospitals may find their pharmacy understaffed and lacking the skill to monitor misuse and uphold denials.
The value frameworks physicians ultimately embrace will be the ones payers will want—or be forced by market pressures to use—as the basis for their prescription drug coverage policies.
Assist in the development of value frameworks. The American Society of Clinical Oncology, Memorial Sloan Kettering Cancer Center, the American College of Cardiology, and other organizations are coming up with ways to determine if certain drugs are worth the investment from a pharmacoeconomic standpoint, and payers might want to add their voice to the dialogue. Some of these "value frameworks" are based partially on quality-adjusted life years with the suggested acceptable cost threshold ranging anywhere between $50,000 and $200,000. For a long time, $50,000 has been the accepted amount, although there is really no scientific basis for it.The value assessment framework of the Institute for Clinical and Economic Review includes comparative clinical effectiveness, incremental cost per clinical outcomes achieved, and mechanisms to maximize health system value. Individual health systems, including Banner Health in Phoenix, are also grappling independently with how to define value in terms of both outcomes important to providers (e.g., readmissions, length of hospital stays, complication rates and death) and patients (e.g., complication rates and death but also nausea and vomiting, time spent in bed and at the doctor's office, and how frequently a drug needs to be taken). The value frameworks physicians ultimately embrace will be the ones payers will want—or be forced by market pressures to use—as the basis for their prescription drug coverage policies. But physicians and payers will probably see eye-to-eye on value frameworks only after the knowledge gap between cost and outcomes has been bridged.
Centralize decision making of pharmacy and therapeutics (P&T) committees. P&T committees at the health system level could serve as reviewers-in-chief of postmarket surveillance data, which identifies adverse events seen only when a general population is exposed to a new drug.The committees should also work to ensure that drug formularies across care sites and utilization of medicines are made consistent with established clinical guidelines. This is happening organically at growing numbers of health systems that are opening up their employee insurance plans to outside groups or, in other cases, partnering with established players and setting up retail pharmacies to further control costs.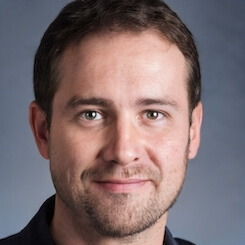 Paul Lendner ist ein praktizierender Experte im Bereich Gesundheit, Medizin und Fitness. Er schreibt bereits seit über 5 Jahren für das Managed Care Mag. Mit seinen Artikeln, die einen einzigartigen Expertenstatus nachweisen, liefert er unseren Lesern nicht nur Mehrwert, sondern auch Hilfestellung bei ihren Problemen.