The SGLT2 inhibitors and GLP-1 agonists may have a direct effect on heart failure and cardiovascular outcomes.
Cardiovascular disease is perhaps the most dangerous consequence of diabetes, despite the ravaging impact that neuropathy, nephropathy, and retinopathy can have on people with the disease. About two out of three people ages 65 or older with diabetes die from heart disease, and about one in seven die from stroke. Put another way, adults with diabetes are two to four times more likely to die from heart disease than adults without diabetes.
The link between diabetes and cardiovascular disease has been clear for decades, but until 2015 no clinical trial had convincingly demonstrated a link between medications that lower blood glucose and cardiovascular risks. Then the EMPA–REG OUTCOME trial reported data that showed that empagliflozin, sold as Jardiance, a sodium–glucose cotransporter 2 (SGLT2) inhibitor, reduced cardiovascular deaths by an impressive 38%. Based on those results, the FDA added a new indication for Jardiance in December 2016, which made it the first drug approved to reduce cardiovascular mortality in people with type 2 diabetes.
Since then, a growing number of companies have applied for similar cardiovascular indications for their diabetes drugs. A race is on between the SGLT2 inhibitors like Jardiance and the glucagon-like peptide 1 (GLP-1) agonists like liraglutide, sold as Victoza, and dulaglutide, sold as Trulicity, to see which class can generate the most convincing cardiovascular results and win FDA approval.
An equally important scramble among drug manufacturers is to find out if these diabetes medications are safe and effective for people with heart failure and no diabetes. If they are, a whole new market would open up for the SGLT2 and GLP-1 agents.
Bridging the gap from treating diabetes by lowering blood sugar to lowering blood sugar and simultaneously reducing the risk of cardiovascular disease with a single medicine is a huge leap forward for diabetes treatment with important implications for endocrinologists, primary physicians, and cardiologists. But the FDA's approval occurred without a ringing endorsement from its advisory review panel, which barely recommended approval in a 13–12 vote. Review panel experts expressed concerns about the EMPA–REG OUTCOME study results and whether Jardiance was really the cause of the favorable cardiovascular outcome.
EMPA-REG OUTCOME was a postmarket, randomized, controlled trial with three primary endpoints—cardiovascular death, nonfatal myocardial infarction, and nonfatal stroke. It followed 7,020 patients with inadequately controlled type 2 diabetes and confirmed cardiovascular disease. All participants were treated with the diabetes and cardiovascular medications they were taking plus either Jardiance or a placebo. About 30% were taking one medication for diabetes and about 70% were using multiple medications. Approximately 80% of were taking renin–angiotensin system inhibitors; 65%, beta blockers; 43%, diuretics; 77%, statins; and 86%, antiplatelet agents (usually aspirin).
The study's reduction in mortality was a concern because it occurred with no change in the risk of nonfatal myocardial infarction or nonfatal stroke. On top of that, the trial surprised everyone with an unexpected 35% reduction in hospitalizations for heart failure, which was not considered a primary outcome.
Curious results
Results of the EMPA–REG OUTCOME study "were rather strange," says Alan Garber, MD, past president of the American Academy of Clinical Endocrinologists. It's hard to understand exactly what they mean.
"The results of the study were rather strange. They seem to be driven by heart failure admissions, not by heart attacks or strokes, and for that reason it has been difficult to understand exactly what the study means," says Alan Garber, MD, past president of the American Academy of Clinical Endocrinologists (AACE). Moreover, says Garber, some of the enthusiasm has been tempered "by the fact there was no obvious mechanism of action to predict this outcome."
Some caution
The AACE has moved cautiously in reacting to Jardiance's new cardiovascular indication. The approval was noted in the 2017 update to its diabetes algorithm, but at the advisory committee meeting AACE president George Grunberger, MD, commented: "So should every patient with type 2 diabetes today be placed on empagliflozin or at least a SGLT2 inhibitor? We believe that would be premature because we have only one study and only one component of the primary endpoint, which was significantly positive." It would have been better if EMPA–REG OUTCOME had shown a significant reduction in the risk of nonfatal myocardial infarction or nonfatal stroke to go along with the reduction in deaths.
The approval of Jardiance is a "big deal," says Mikhail Kosiborod, MD, of the University of Missouri-Kansas City School of Medicine. He expects that outcomes will be improved for those with type 2 diabetes.
It is a generalization, so there are certainly exceptions, but cardiologists seem to have reacted more positively to Jardiance's cardiovascular indication. The approval is a "big deal," says Mikhail Kosiborod, MD, a professor of medicine at the University of Missouri–Kansas City School of Medicine. "I suspect that this will have a substantial impact on how patients with type 2 diabetes and established CVD are managed and will, ultimately, improve the care and outcomes of this very high-risk patient population."
He emphasizes, though, that Jardiance was added to the diabetes and heart disease medications people were already taking and "therefore, I do not believe that the new indication for empagliflozin should have an impact on other treatments commonly used in patients with type 2 diabetes and CVD."
Still, Kosiborod believes that Jardiance and medications like it could change and expand the role of cardiologists in diabetes care: "The strategy of treating patients with type 2 diabetes and established CVD may shift from the predominant focus on HbA1c control to the new paradigm where reduction in CV risk is prioritized along with HbA1c control."
Boehringer Ingelheim sees an opening for Jardiance. It has two clinical trials to formally test Jardiance's ability to reduce heart failure admissions, says Thomas Seck, MD, vice president of clinical development and medical affairs.
Interest is increasing concerning the apparent favorable effects SGLT2 inhibitors have on heart failure, says Evan Sisson of Virginia Commonwealth University. They might reduce the need for diuretics.
Meanwhile, results from CVD–REAL, a real-world study of 364,828 patients in six countries, were presented at the American College of Cardiology's scientific meeting in March. They showed that SGLT2 inhibitors were associated with a 39% lower rate of hospitalizations for heart failure compared with other glucose-lowering medications, and, as a secondary outcome, a 51% decrease in deaths from all causes. Evan Sisson, an associate professor at Virginia Commonwealth University, says there is increasing interest in the apparent favorable effects the SGLT2 inhibitors have on heart failure, with anecdotal observations suggesting that they may reduce the need for diuretics in diabetes patients with heart failure.
Competition from GLP-1 agonists
Jardiance and its fellow SGLT2 inhibitors can't rest on their laurels, because the GLP-1 agonists are also showing that they might have a positive effect on cardiovascular outcomes for people with diabetes. Results from the LEADER trial reported last year showed Victoza reduced death from cardiovascular causes by 22% and nonfatal myocardial infarction and stroke by 13%. Cardiovascular results reported last year for Novo Nordisk's GLP-1 agonist, semaglutide, were also solidly in the plus column, and approval is now in the hands of the FDA.
One advantage the GLP-1 agonists have over the SGLT2 inhibitors may be greater weight loss. For the GLP-1 agonists, it's in the range of seven to 10 pounds compared with two to five for the SGLT2 inhibitors. Of course, weight loss translates into reduced cardiovascular risk, so this isn't just a matter of improving appearance.
Regardless of the outcome of the SGLT2 inhibitor and GLP-1 agonist competition, the larger picture here is that medications to treat diabetes seem on the verge of breaking out of their traditional lane. Instead of just controlling blood glucose levels, they are demonstrating a broader effect that could help people with diabetes avoid the dire cardiovascular outcomes associated with the disease.
If the results of a recent batch of clinical trials and real-world evidence studies hold up, patients will benefit—and so shall the revenues of the manufacturers of these medications with a diabetes–heart disease one-two punch.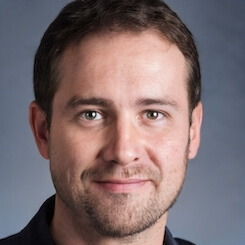 Paul Lendner ist ein praktizierender Experte im Bereich Gesundheit, Medizin und Fitness. Er schreibt bereits seit über 5 Jahren für das Managed Care Mag. Mit seinen Artikeln, die einen einzigartigen Expertenstatus nachweisen, liefert er unseren Lesern nicht nur Mehrwert, sondern auch Hilfestellung bei ihren Problemen.